2020 Rolls-Royce Dawn Black Badge
Class: Premium Large Car
Miles driven: 213
Fuel used: 14.5 gallons
Real-world fuel economy: 14.7 mpg
Driving mix: 45% city, 55% highway
EPA-estimated fuel economy: 12/18/14 (city, highway, combined)
CG Report Card
Room and Comfort
A
Power and Performance
A-
Fit and Finish
A+
Fuel Economy
D
Value
C-
Report-card grades are derived from a consensus of test-driver evaluations. All grades are versus other vehicles in the same class. Value grade is for specific trim level evaluated, and may not reflect Consumer Guide's impressions of the entire model lineup.
Big & Tall Comfort
Big Guy
A+
Tall Guy
A
Big & Tall comfort ratings are for front seats only. "Big" rating based on male tester weighing approximately 350 pounds, "Tall" rating based on 6'6"-tall male tester.
Drivetrain
Engine Specs
593-hp 6.6L
Engine Type
V12
Transmission
8-speed automatic
Drive Wheels
Rear-wheel drive
Fuel type: Premium gas required
Base price: $356,500 (not including $2750 destination charge)
Options on test vehicle: Black Badge Package ($50,000), Bespoke Interior ($5600), Rolls-Royce Signature Package ($11,275) Mandarin-color top ($5425), Mandarin-color pinstripe applied to wheel centre ($2400), single Mandarin-color coachline pinstripe ($1775), Aero Cowling rear-seat tonneau cover ($25,750), RR embossing to interior door panels ($1975), Selby Grey seat-piping accents ($3175), Driver Assistance 3 Package ($8325), Gas Guzzler tax ($2600)
Price as tested: $477,550
Quick Hits
The great: Top-of-the-heap luxury; built-to-order customizability; serene ride quality

The good: Generous front-seat space; smooth, abundant power from V12 engine
The not so good: Prices fit for royalty; voracious thirst for premium fuel; cramped trunk space for a vehicle this large
Check out our Premium Large Car Best Buys
John Biel
There are, we imagine, strange elements to just about any occupation, tasks that people need to perform that seemingly defy reason, and only on reflection do they get to ask, "Did I really just do that? For money?"
For a Consumer Guide Automotive editor, this "what just happened here?" sense hits whenever something like a 2020 Rolls-Royce Dawn convertible shows up outside the building. Admittedly, there are few cars like it, and that's the point. We'll get 100 or more review vehicles a year through Consumer Guide Supreme World Headquarters, so we're certainly comfortable discussing the features and performance of cars and trucks that Americans purchase by the tens of thousands. Throw a Roller in the mix, however, and it makes you question what you're doing.
Whenever this happens—and it does now and then—we're out of our comfort zone. Off the bat, the sums involved are staggering relative to the many vehicles we review—even some of the true luxury products. With jaws hanging open, we can't help staring and pointing at . . . that price: $361,850 (with delivery and $2600 Gas Guzzler Tax), and that's just for starters. We can't resist remarking that a single option, a removable "aero" tonneau cover over the rear seats that creates a two-seater look, costs more than an entire Volkswagen Golf TSI, or that the fee for the Black Badge décor-and-performance package that gives the test car its identity would cover a fantastic wedding present for your favorite young couple—two Golf TSIs. We look at the fuel-economy portion of the window sticker and are amazed to the point of amusement at the note that says a Dawn owner is projected to spend $10,000 more in fuel over five years than the owner of "the average new vehicle," this after having parted with $477,550 to get the car in the first place.
More Rolls-Royce news and reviews
All of our unseemly talk of money certainly marks us as being from the "if you have to ask, you can't afford it" side of the tracks. Wouldn't someone more—shall we say—familiar with this type of car be better suited to critique it? Perhaps. The thing is, people who fit that description sure as heck don't work as Internet auto writers (if they have to work at all). It falls to us then.
Even figuring out what to say about the Rolls-Royce Dawn seems to defy sense and meaning. If we roll up our sleeves and dive in to the normal type of CG review, we'll inevitably mention the smooth but strong 6.6-liter V12 engine, the serene ride quality, and the exceptional materials and fit and finish. But saying so almost seems unnecessary, because 478 grand. We often make judgements on performance and value between the vehicles we review for the benefit of readers who may be weighing a buying decision, but what's the competitive set for the Rolls, a brand that Automotive News reports sold 1320 cars in the U.S. in 2019? Plus, the world being what it is, we can't imagine that even the most awed review we could give the Dawn is going to turn the head of the shopper looking for "the one" among the 19 compact SUVs on the market.
Test Drive: 2020 BMW M8 Competition Convertible
All things considered, then, about all we can do is enjoy the ride in something from outside the routine. The 2020 Black Badge is even further "outside" than the last Dawn we briefly drove in 2017.
The Black Badge package renders the car's body moldings and classic grille in gloss black, with the hideaway "Spirit of Ecstasy" hood ornament in a dark-chrome finish. Wheels are a carbon/alloy composite, 21 inches in diameter. The interior sports light-gray contrast stitching and "RR" monograms in the headrests of the sumptuous natural-grain leather seats (ventilated in front), with technical-fiber trim in place of wood on the dashboard, doors, and console. Meanwhile, a sport exhaust and engine output raised by 30 horsepower make this a slightly less-sedate Rolls-Royce.
Test Drive: 2020 Mercedes-AMG GT C Roadster
Pumped up to 593 horsepower—but with the same 605 lb-ft of torque as in the standard-tune engine—the twin-turbocharged BMW V12 makes the big convertible a little speedier but no noisier, and no less smooth. The utterly unobtrusive 8-speed automatic transmission helps there. The Black Badge engine loses one mpg in EPA highway-mileage ratings, slipping to an estimated 18, but city and combined projections stay the same at 12 and 14 mpg, respectively. CG's 213-mile test with approximately 45 percent city-style operation worked out to 14.7 mpg.
As expected for a car of this size and purpose, ride is better than handling. It veritably swallows surface irregularities such as railroad tracks with electronic variable damping and rear self-leveling air springs. However, steering is on the slow side, so cornering response is somewhat laggard.
Test Drive: 2021 Lexus LC 500 Convertible
None of that will bother a driver and up to three additional passengers on an open-road cruise, however. All occupants enjoy ample legroom, and good headroom under the raised top. With the top down, front passengers experience little wind buffeting. Our Black Badge test car was considerably more vibrant than our '17 Dawn, with orange Mandarin upholstery, body striping, and even convertible top (over a Jubilee Silver body). The cabin glistens with many chrome highlights. Switchgear is tight yet effortless to operate. BMW's iDrive with central control from the console serves as the infotainment system—with the attendant complication. Four-zone climate control is managed by rotating dials for fan speed, waferlike dials for temperature settings, and tiny buttons for things like seat heaters and defrosters.
With the kind of power and luxury built into a Rolls-Royce Dawn, there's certainly nothing hard about driving one. That's cushy duty. It's just a little tough to comprehend, though.
Forgotten Concept: Chrysler Imperial
Click below for enlarged images
Listen to the very entertaining Consumer Guide Car Stuff Podcast
2020 Rolls-Royce Dawn Black Badge Gallery
Rolls-Royce Dawn Black Badge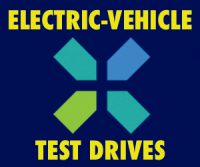 Auto Shows
Steve & Johnnie's Road Tests