2017 Rolls-Royce Dawn
Class: Premium Large Car
Miles driven: 97
Fuel used: 7.5 gallons
Real-world fuel economy: 12.9 mpg
Driving mix: 60% city, 40% highway
EPA-estimated fuel economy: 12/19/14 (city, highway, combined)
CG Report Card
Big & Tall comfort ratings are for front seats only. "Big" rating based on male tester weighing approximately 350 pounds, "Tall" rating based on 6'6"-tall male tester.
Room and Comfort
A
Power and Performance
A-
Fit and Finish
A+
Fuel Economy
D
Value
C
Report-card grades are derived from a consensus of test-driver evaluations. All grades are versus other vehicles in the same class. Value grade is for specific trim level evaluated, and may not reflect Consumer Guide's impressions of the entire model lineup.
Big & Tall Comfort
Big Guy
A+
Tall Guy
A
Base price: $341,125 (not including $2750 destination charge)
Options on test car: Dawn Package USA ($27,630), 21-inch alloy wheels ($2775), Bespoke Interior ($5000), ventilated front seats ($2725), Cobalt Blue contrasting cabin stitching ($4200), Navy Blue steering wheel ($1550), Full Canadel Paneling ($21,275), lambswool floormats ($1400), Gas Guzzler Tax ($2600)
Price as tested: $413,030
Quick Hits
The great: Cabin appointments fit for royalty, near-flawless ride quality

The good: Vast front-row space, abundant power
The not so good: Prices fit for royalty, fuel economy
Check out our Premium Large Car Best Buys
John Biel
Slip past the rear-hinged "suicide" door, back yourself into the Barcalounger-like driver's seat, and press the starter button of the Rolls-Royce Dawn, and you might wonder if you've died and gone to motoring heaven. There's even accompanying harp music.
Relax: That's just the "door ajar" warning chime.
Rolls's sole convertible model is a sumptuously appointed carriage with a strong and silent powertrain and just enough technology features to be current without seeming faddish. That will probably surprise no one who hears the name Rolls-Royce associated with the Dawn. What might surprise some readers who haven't been shopping the brand lately (i.e. nearly all of us) is that this is accomplished with various components from the previous generation of the 760 built by parent company BMW.
Where the 760i introduced for 2017 uses a 601-horsepower 6.6-liter V12, the Dawn continues a slightly different version of this twin-turbocharged mill. It makes 563 horsepower and 605 lb-ft of torque. That's enough to move a nearly 5700-pound convertible with decent pace that surges impressively as you keep your foot in the gas. The 8-speed electronically controlled automatic transmission is about as seamless in its shifts as can be imagined, and when pressed for speed it kicks down quickly and quite smoothly. From the fan back to the exhaust outlets, the whole business is conducted in librarylike quiet.
If you must know, the EPA rates the Dawn at 12 mpg in city driving, 19 mpg on the highway, and 14 mpg combined. (It draws a $2600 Gas Guzzler tax bill.) A trio of Consumer Guide® editors who were confined to an approximately 24-hour visit with an Iguazu Blue example put 97 miles on the car—58 percent in city-style driving—and averaged 12.97 mpg.
The Dawn is a riding car, not a handling car. It floats serenely enough to smooth over just about any road imperfection but has the good manners to stop rocking up and down before those aboard start feeling queasy. (Self-leveling air springs are used in the rear.) Turning the "vintage" narrow-rim steering wheel is almost too easy—steering is probably a bit overboosted. However, the brakes are quite stout and react well to pedal pressure.
From top—six layers thick and lined—to bottom—lambswool carpets—the cabin is a feast for the senses. Flawless supple leather covers the four heated seats, instrument panel, sides of the console, and upper portion of the doors. Beautiful single-piece wood panels dominate the doors, and appear on the center of the dash, the console, the rear side panels, between the rear seats, and on the shelf panel behind the rear seats. Abundant chrome highlights and colorful contrast stitching and piping heighten the ambience.
Another unmistakably BMW touch is a central control dial for the excellent-sounding audio system and the satellite-enabled navigation unit. Twisting, tapping, and toggling will produce various bits of information on the 10.25-inch display screen in the dash but, as in the BMW, truly managing them takes a lot of concentration. However, there is voice recognition to control audio, navigation, and telephone as well. The 4-zone climate-control system is governed by rotating dials for fan speed, waferlike dials for temperature settings, and tiny buttons for things like seat heaters and defrosters. A cluster of dials gives the driver speed, fuel-level, coolant-temperature, and "power reserve" information. The dials are set on an opaque panel through which the turn-signal indicators show through—under the right light conditions. Unfortunately for a convertible, direct sunlight makes the blinker arrows impossible to see, and it washes out the audio/navigation display, too.
Test Drive: 2017 Audi Q7 3.0T Prestige
Legroom is generous in front and quite good in back. Front seats power forward slowly to aid rear-seat entry and exit. Headroom under the top, which rises from its well in the deck and becomes fully enclosed in about 20 seconds, is abundant in both rows. Personal-item storage isn't as ample as in some mass-market economy cars but the full-length console provides covered cup holders and smoking sets for front and rear occupants. The trunk—carpeted even on the underside of the lid—isn't as big as it might seem given the size and shape of the car, and the accommodations for the lowered top consume some of what space there is.
However, mundane practicality is hardly a concern for buyers who can afford a car in the $350,000-$400,000 realm. They can bask in their piece of four-wheeled heaven. Cue the harps.
Damon Bell
You've heard about those studies that show how watching fish swim in an aquarium can lower your blood pressure and reduce your heart rate? That's why many dentists and doctors have fish tanks in their waiting rooms. Well, after piloting an Iguazu Blue 2017 Rolls-Royce Dawn, I'd wager that a leisurely drive in a new Rolls-Royce might have similar effects. I'm pretty sure my overall stress level dropped measurably during my 40-minute-or-so drive up the I-94 expressway.
The coddling starts the second you pop open one of the Dawn's reverse-hinged "Coach Doors." They're hydraulically hinged to open with an ease that belies their size and weight, and they power closed at the touch of a button—no awkward reach necessary.
One expects the cabin in a Rolls-Royce to be remarkable, but our Dawn tester exceeded even our lofty expectations. The star of the show is probably the stunning Full Canadel Paneling wood-trim treatment. This option costs a jaw-dropping $21,275, but upon inspection—and consideration of the time and incredible hand craftsmanship involved—that price tag is understandable. The lambswool floormats (a $1400 option) are so thick and plush I could feel them through the bottoms of my thick-soled hiking shoes—which, by the way, I suddenly felt embarrassed to be wearing. A car like this calls for bespoke English Oxfords, or at least a pair of Allen Edmunds wingtips or something.
In recent Rolls-Royces we've seen, we've been taken aback by unexpected, almost irreverent trim flourishes. This Dawn was no exception; at first glance, the "Creme Light" leather upholstery and the Canadel wood dominate… but then your eye catches the dark Navy Blue accents, and then the bright Cobalto Blue seat piping and (flawless) stitching, and the Cobalto Blue under-dash and door-pocket trim. Traditional luxury, but with moxie… kind of like the sartorial chutzpah of a chartreuse pocket square in a Brooks Brothers suit.
Despite being packed with the latest technologies, the Dawn's cabin has a deliberately vintage, classic ambience. The switchgear manages to be unusually simple, almost sparse, for a modern high-end luxury car. The jewel-like clear-ceramic stereo-preset buttons have a slight greenish tint. The steering wheel is larger in diameter and thinner-rimmed than any modern-day passenger car I've driven, which underscores the stately, slightly retro feel. This is the kind of car you'd expect to come with a matching umbrella—and, of course, it does. Two, in fact—one in each doorjamb. They pop out of their storage cylinders at the touch of a button, and, naturally, they're really, really nice umbrellas. They have little Rolls-Royce logos on the end of their chrome handles.
A first-class sound system is a given in a vehicle like this, but the Dawn's Rolls-Royce Bespoke Audio stereo system (included as part of the $27,630 Dawn Package USA option group) is truly out of this world. As we were cruising up I-94, CG Publisher Tom Appel was cycling through the songs on his iPhone, and landed on Blondie's "Maria." That 1999 comeback single is a pretty solid rocker that I never thought too much about, but in the Dawn it was sonically breathtaking… everything was crystal clear, like I was hearing the song for the first time. If I were to listen to the Beatles' "Good Day Sunshine" in this car, I'd probably be moved to tears when the harmonies kick in. You'll probably want to re-listen to your entire music collection on this sound system, because you'll almost certainly be discovering details in your favorite tunes that you never heard before.
Part of the stereo system's magic is due to the fact that the Dawn is an amazingly quiet vehicle… especially considering it's a soft-top convertible. There must be some top-notch sound insulation behind the exquisite tiny-dot-patterned fabric of the headliner. We hit a patch of road construction on the expressway (an all-too-common occurrence here in the summer months) where the smooth asphalt surface of the highway had been ground off for resurfacing, exposing rough-grooved concrete below. In the average vehicle, the drop-off from the finished surface is jolting, and the tire racket from the coarse concrete reverberates through the entire cabin. In the Dawn, both the jolt and the road noise were scarcely noticeable.
The Dawn is powered by a 6.6-liter V12 that puts out a heroic 563 horsepower and 605 pound-feet of torque. Those are super-car numbers, but this is a powertrain dressed in a top hat and tails, not a HANS device and Nomex. Furthermore, the Dawn weighs more than 5600 pounds to start, and its blunt, upright nose makes it clear that optimal aerodynamic performance wasn't high on the list of design priorities. The engine and its 8-speed automatic transmission are tuned for smooth, sophisticated power—Fast and Furious-style shenanigans aren't part of the program. The Dawn won't let you indulge in juvenile antics like tire-screeching launches away from stoplights, or revving the engine to redline when you're in park or neutral… that would be unseemly. This V12 is more along the lines of, "Hmmm, there's a spot in traffic that just opened up… I should like to claim that space." <WHHOOOSH!> You're there, effortlessly. The acceleration is always authoritative, but never undignified.
The Dawn promises a gloriously serene road trip, but you might have to pack lighter than you'd expect…the trunk is almost comically small for a vehicle as big as this one. Fitting even a single golf bag could be tricky, and lowering the top seriously cuts into the available space. If you're looking for cargo-hauling efficiency, look elsewhere. On the plus side, the trunk's carpet is much nicer than the stuff I have in my living room at home.
And speaking of houses, this car costs as much as a nice single-family home in suburban Chicago…for most luxury-car shoppers, a look at the Dawn's window sticker will likely erase those aquarium-watching-style relaxation effects. You could engage in many hearty debates over the necessity of a luxury item as unabashedly indulgent as a Rolls-Royce Dawn, but we can say this much after driving one: it delivers an opulent overall experience that is unmatched by other premium luxury machines.
Test Drive: 2017 Infiniti QX80 Limited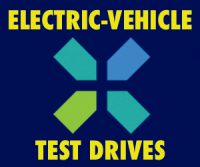 Auto Shows
Steve & Johnnie's Road Tests