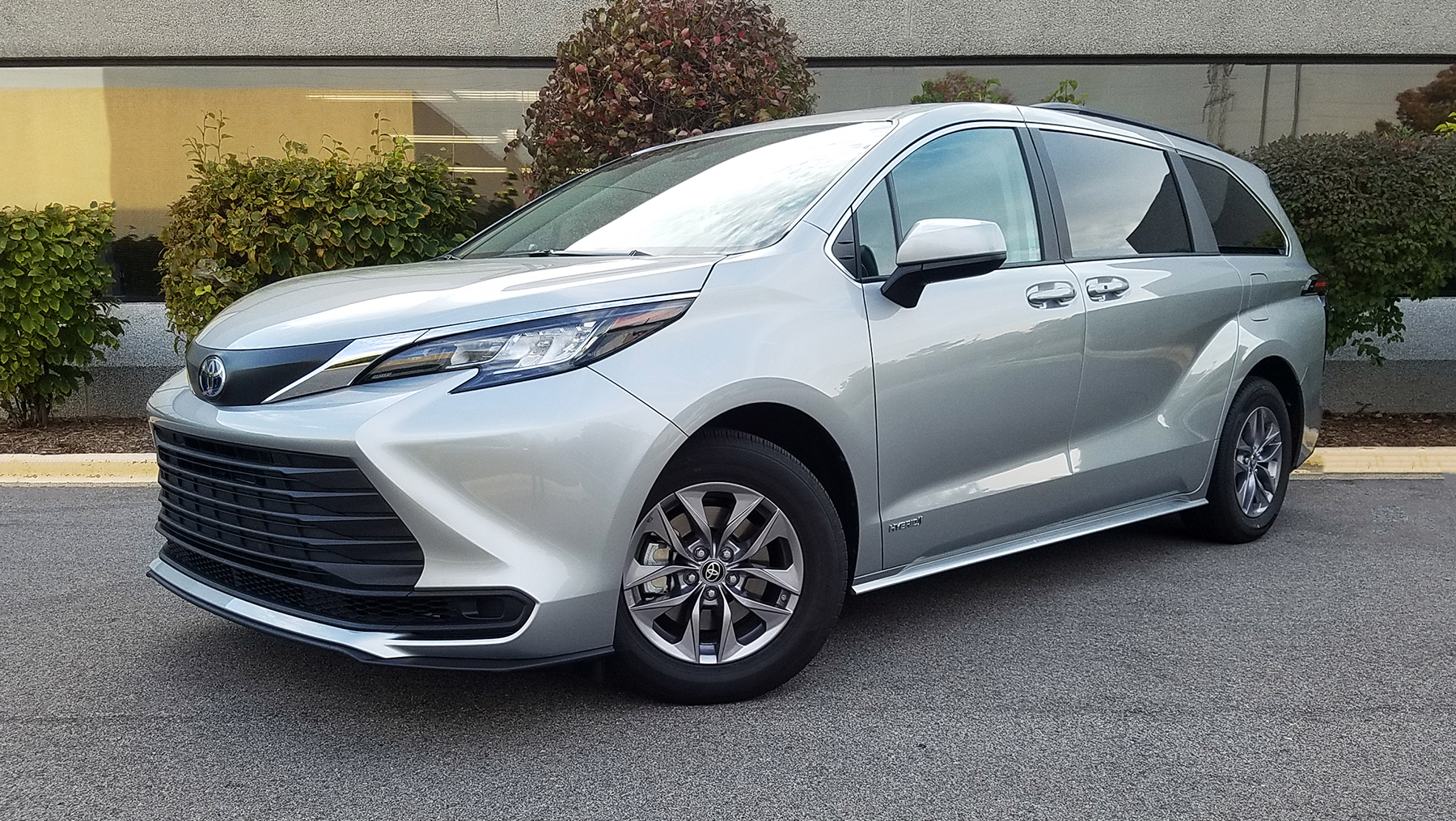 Minivans are family haulers first and foremost, right? They're vehicles designed to schlep around your whole brood and all their stuff—soccer cleats, baseball gear, that class-project diorama, and… JUSTIN! Wh–WHY didn't you tell me you spilled half your milk back here?! Yes, that's why it smells bad! It soaked in there all weekend!
Err… what were we saying? Yes, most people think "mom-mobile" when they think of minivans, but Toyota is aiming its redesigned-for-2021 Sienna at a broader target than parents saddled down with car seats and strollers and sports equipment and spilled Cheerios and who-knows-what growing underneath the back seats.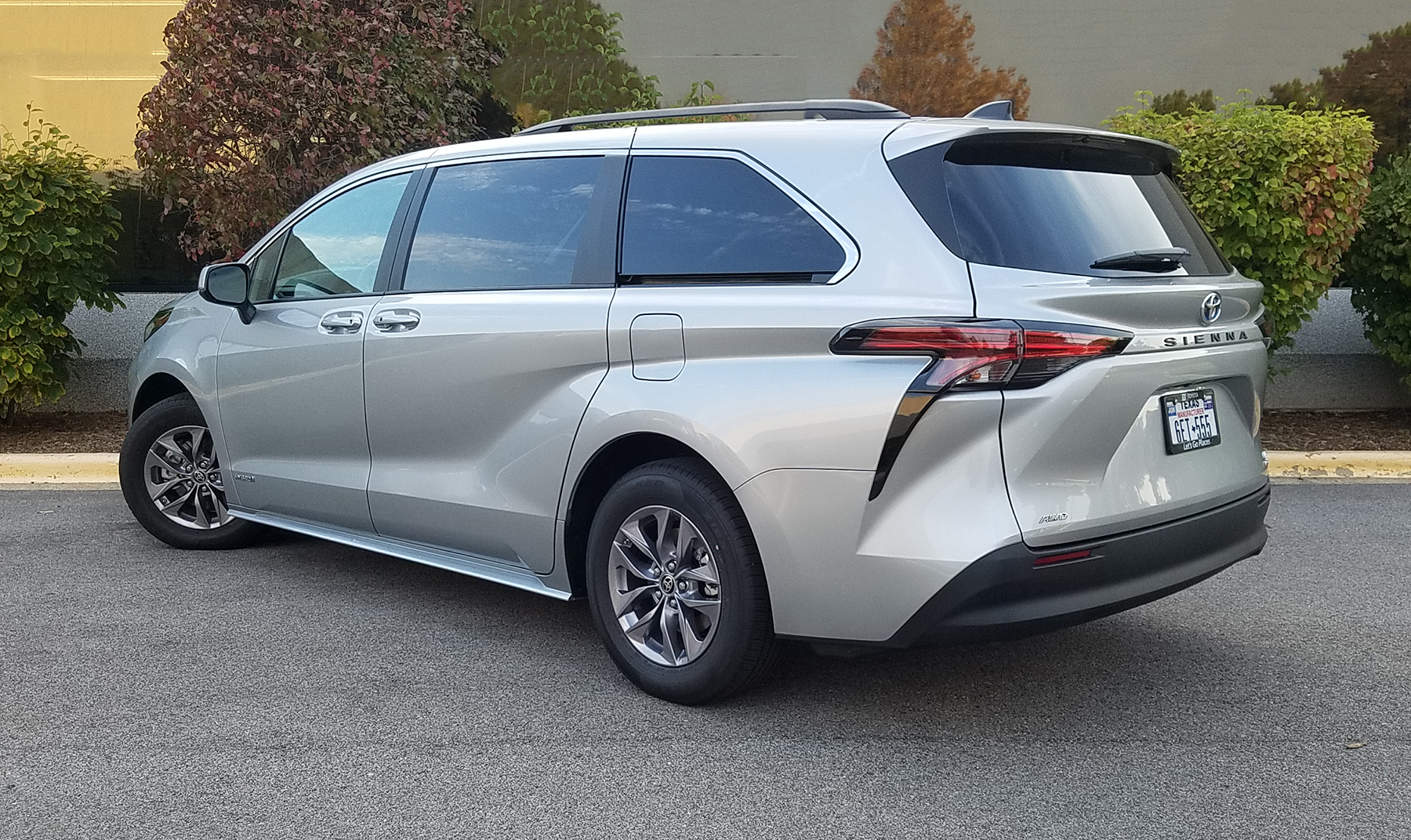 Automakers often give their theoretical target-demographic buyers names—Toyota calls the new Sienna's potential customers "experienced insiders"—those would be the parents shopping for a family truckster—and "reluctant outsiders"—shoppers who may or may not have kids, and are resistant to the idea of owning a minivan but could use a minivan's capabilities for small-business needs or an "adventurer" active lifestyle.
Quick Spin: 2020 Chrysler Pacifica Hybrid Limited

With the all-new, fourth-generation Sienna, Toyota is hoping to snag at least a few shoppers who were intending to buy a midsize SUV—the design aim was "an SUV with sliding doors." It's a tall order to make a minivan look rugged or racy, but Toyota stylists added some visual flair nonetheless. The front-end shape was inspired by the Shinkanzen Japanese bullet train, and body-design elements such as the sharply angled rear side windows and pronounced rear wheel-flare bulges add a bit of dynamism.
First Look: 2021 Toyota Sienna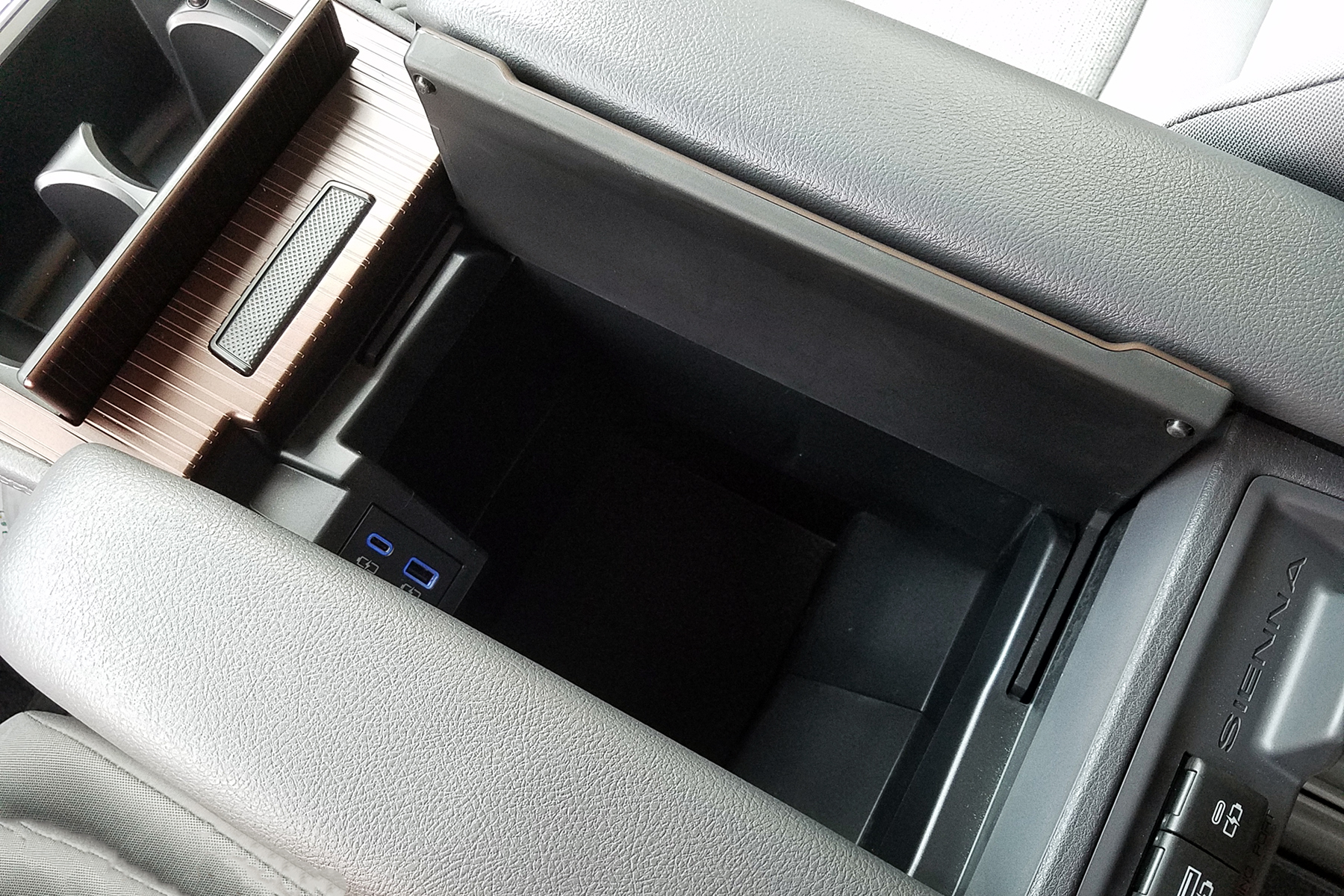 New bodywork aside, the Sienna's biggest change is under the hood. Out is the tried-and-true 3.5-liter V6 engine that the Sienna has used for more than a decade—in is a 2.5-liter 4-cylinder paired with two electric motors for a total output of 245 horsepower. Yes, all Siennas now have a hybrid powertrain, and, not surprisingly, much-improved fuel economy numbers. The 2020 Sienna was EPA-rated at 19 mpg city/26 highway/21 combined with front-wheel drive, and 18/24/20 with all-wheel drive. The 2021 Sienna is rated at 36 mpg across the board with front-wheel drive, and 35 city/36 highway/36 combined with AWD.
The hybrid system's nickel metal hydride battery is located underneath the front seats, where it doesn't affect cargo space; about the only evidence it's there is a cooling vent underneath the left side of the driver's seat. All-wheel drive is again available across the Sienna lineup, but it's a different system than before. Instead of a transfer case and a driveshaft from the gasoline engine, the rear wheels are powered by a separate electric motor. The gas engine only powers the front wheels, and the hybrid AWD system—which is functional at all vehicle speeds—can send up to 100 percent of the vehicle's torque to the front wheels, or split the torque at a ratio of up to 20 percent front/80 percent rear in slippery conditions. The Sienna used to be the only minivan that offered all-wheel drive, but the heavily refreshed 2021 Chrysler Pacifica now offers it as well (though you can't get the Pacifica's plug-in-hybrid models with AWD).
The Minivan as a Limo: What is the Lexus LM?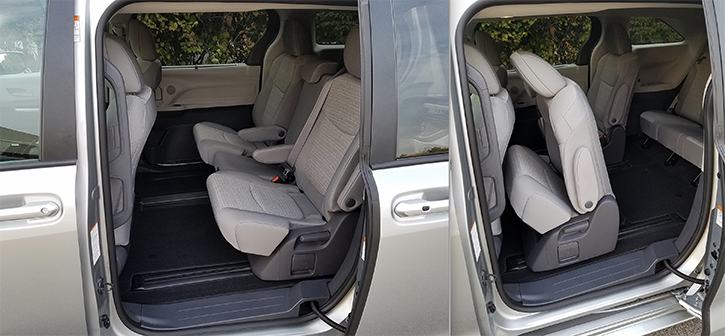 The XSE is a sport-themed model that gets specific styling touches such as a unique front and rear fasciae, black mesh grille and rear diffuser area, blacked-out trim elements, and available dark-finish 20-inch wheels. The topline Platinum trim level (a new addition to the Sienna lineup for 2021) adds several high-end features, such as a power tilt/telescopic heated steering wheel with memory, front and rear parking sensors, "Bird's Eye View" 360-degree monitor, 10-inch color head-up display, heated and ventilated front seats, heated second-row captain's chairs, leather upholstery,  9-inch touchscreen with dynamic navigation, and a 1200-watt premium JBL audio system with 12 speakers and a subwoofer.
Soccer Mom Madness! 10 Classic Minivan Ads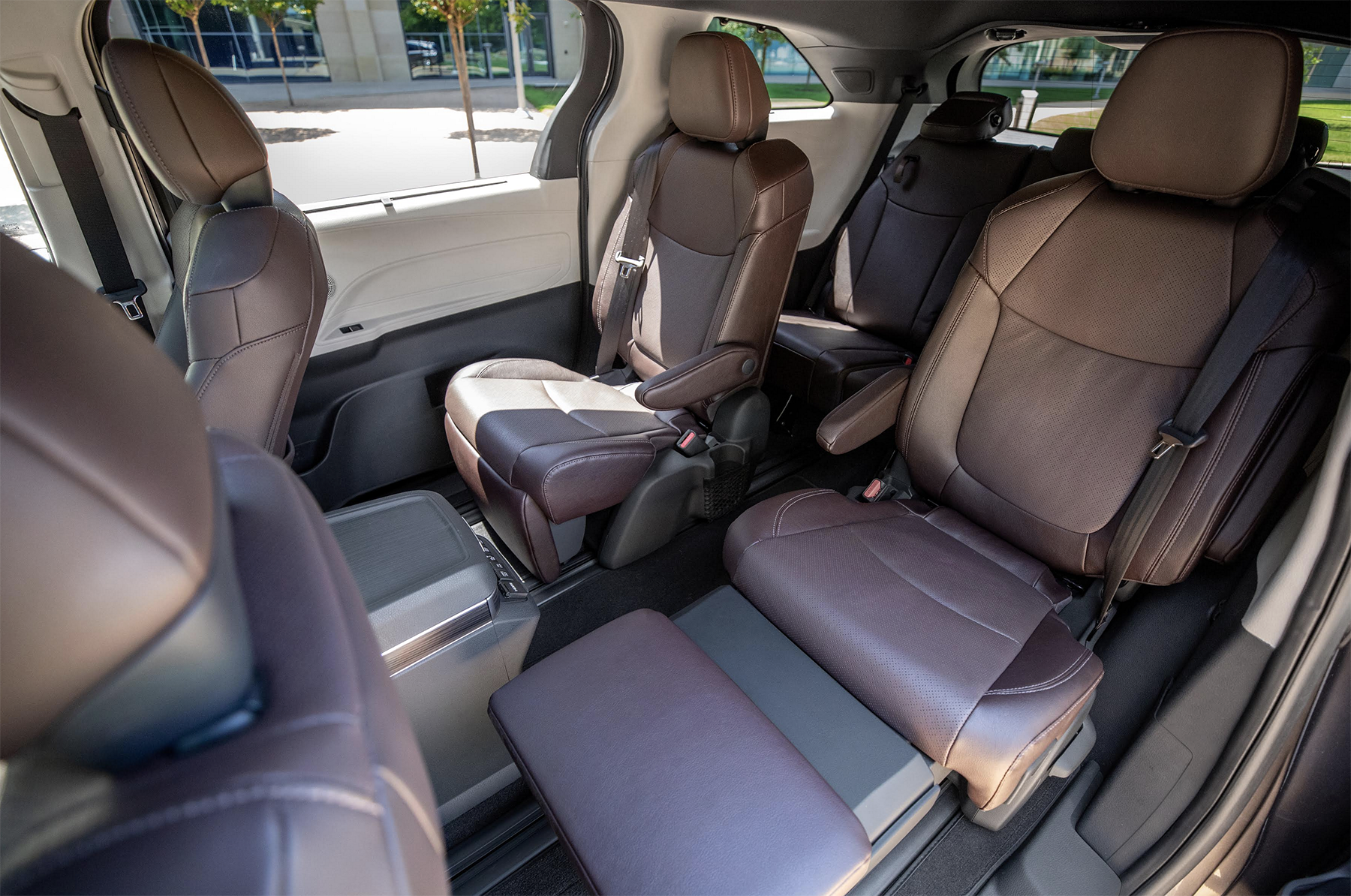 Standard driver's aids on all Siennas include a blind-spot monitor and rear cross-traffic alert; a Rear Seat Reminder feature; and the Toyota Safety Sense 2.0 suite of features, which includes forward collision warning with automatic emergency braking and pedestrian detection, full-speed-range adaptive cruise control, lane departure warning with steering assist, lane trace assist, automatic high-beam headlights, and road-sign assist. Also standard on all models are Apple CarPlay, Android Auto, and Amazon Alexa functionality, as well as Sirius XM radio with a three-month free trial. All Siennas have seven USB ports (one media port, and the rest for device charging).
The LE and XLE can both be equipped with "Plus Packages" that add a wireless cellphone charger, black roof rails, and upgraded audio systems. Standard on XSE and above and optional on XLE models is Toyota's Driver Easy Speak feature, which uses the Sienna's overhead microphone to amplify the driver's voice through the speakers in the rear-seat area.
Test Drive: 2020 Toyota Highlander Platinum
Additional features are offered as stand-alone options. Available for an another $200 on Limited and Platinum models is a digital rearview mirror with an integrated backup camera. A 1500-watt AC inverter with 2 outlets is a $300 option on XLE Plus models and above; it can power a microwave, sump pump, power circular saw, refrigerator, or other items that require a lot of electricity. Available on the XLE trim and above is a $1415 rear-seat entertainment system with an 11.6-inch flatscreen that flips down from the headliner. The system includes an HDMI input in the end panel of the console, a remote, and two wireless headphones.
Test Drive: 2021 Volkswagen Atlas V6 SEL Premium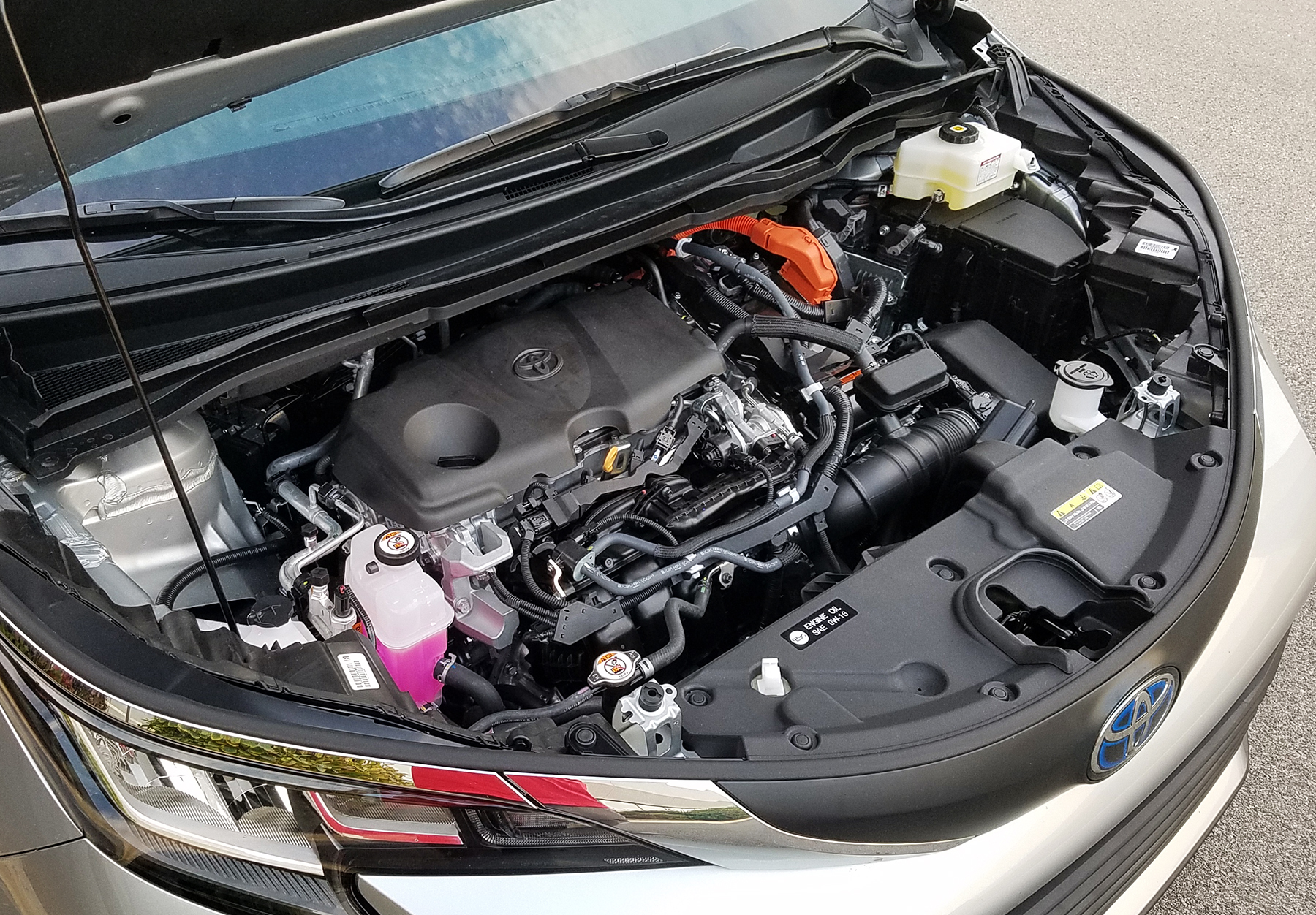 Our test vehicle was the base LE model equipped with all-wheel drive and the $2300 LE Plus Package, which adds an auto-dimming rearview mirror with compass and Homelink universal receiver, wireless charging pad, power tilt/slide sunroof, black roof rails, and 8-speaker Audio Plus system.
The Sienna's hybrid powertrain is very similar to the one in the new-for-2021 Venza 5-passenger midsize SUV, and it's laudably smooth. The 245-hp rating is shy of the Chrysler Pacifica/Voyager (287 hp), Honda Odyssey (280 hp) and Kia Sedona (276 hp), but we never found ourselves really wanting for more "go" behind the wheel of the Sienna; its powertrain has enough suds for respectable acceleration compared to the V6-powered competition.
And of course, the Sienna easily trumps all its conventional gas-engine rivals in terms of fuel economy. The Chrysler Pacifica plug-in hybrid is capable of more than 30 miles of pure-electric driving range—IF you are diligent about regularly plugging it in. Depending on your habits and how you use your minivan, the Sienna's non-plug-in hybrid system may be preferable, and the base-model Sienna's starting price is about $5500 less than the starting price of Pacifica Hybrid.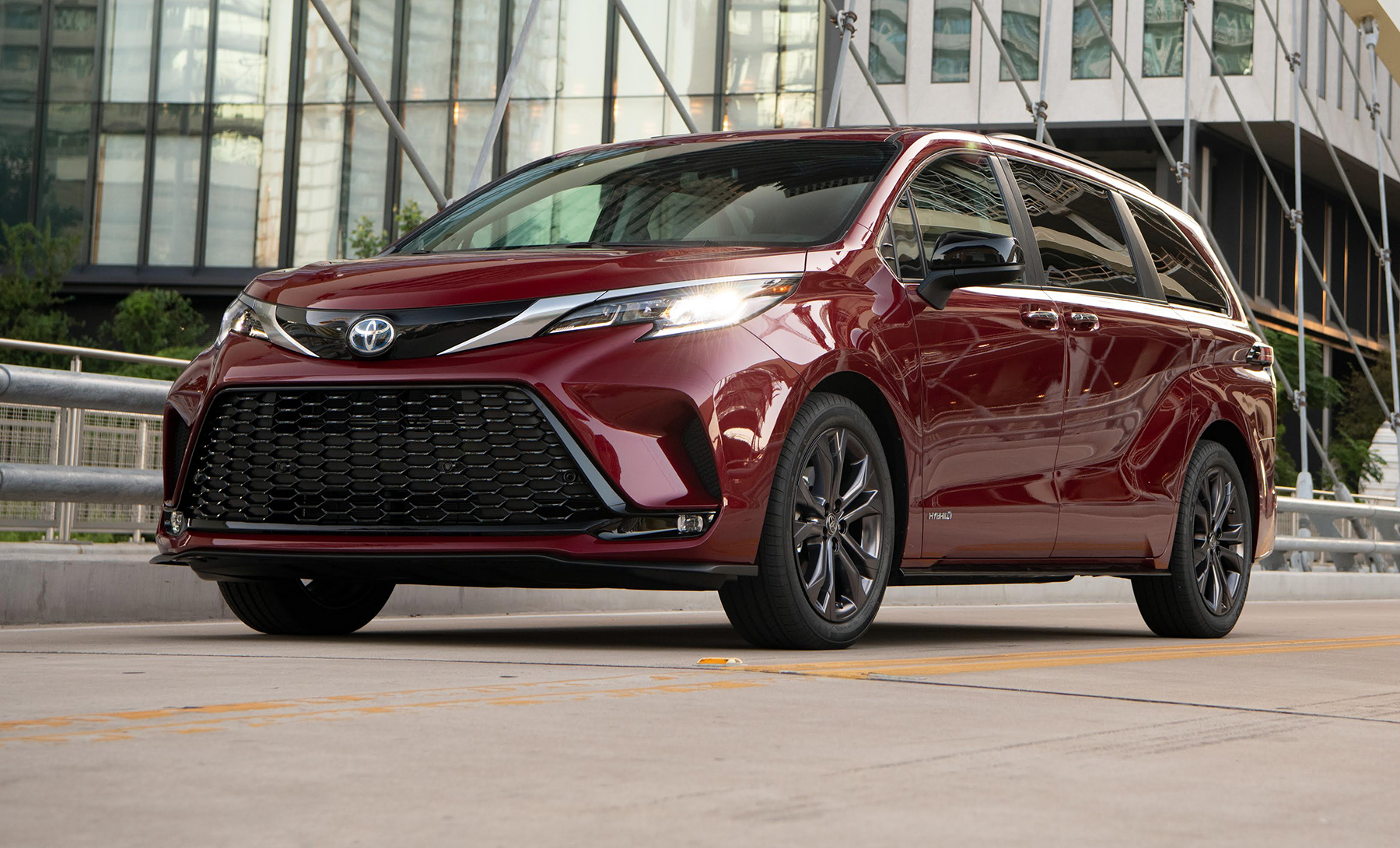 The Sienna's hybrid system is nicely integrated, and the brakes exhibit almost none of the non-linear feel that sometimes plagues hybrid vehicles. The Sport and Eco drive-mode settings have minor effects on powertrain performance. The 4-cylinder engine can sound a bit gruff in fast acceleration, and the noise is exacerbated by the CVT transmission holding the engine at higher rpm. However, the engine settles down very nicely for quiet cruising. Wind rush and tire noise are also nicely controlled; they intrude only slightly in highway driving. The Sienna's ride and handling is wonderfully balanced, thanks in part to the solid structure of the Toyota TNGA-K platform the Sienna uses. The ride is composed and absorbent without being wallowy, and the steering feel is excellent—nicely weighted, responsive, and accurate. For a minivan, the Sienna is a very capable cornerer.
We have no major complaints with the Sienna's dashboard layout. The "bridge" console is certainly dramatic, and it places the shift lever close to the driver, which gives the Sienna a more car-like vibe. Some minivan buyers might prefer a more open-air feel in the front row, though there is a large storage area for a purse (or what-have-you) underneath the bridge. Depending on model, the Sienna is outfitted with up to 16 cupholders. There's four of 'em in the center console alone, as well as two integrated cellphone-holder slots. The dashboard itself has a long storage shelf area that provides easily accessible "stash space" for small items.
The center console bin's lid is hinged at the passenger side and opens so that the front-seat passenger can access it, and items can be easily passed back to the second-row passengers as well. However, we found the slim separate armrests that flank the console-bin lid a bit less cushy and comfortable than the typical inboard armrest.
Test Drive: 2020 Chevrolet Traverse High Country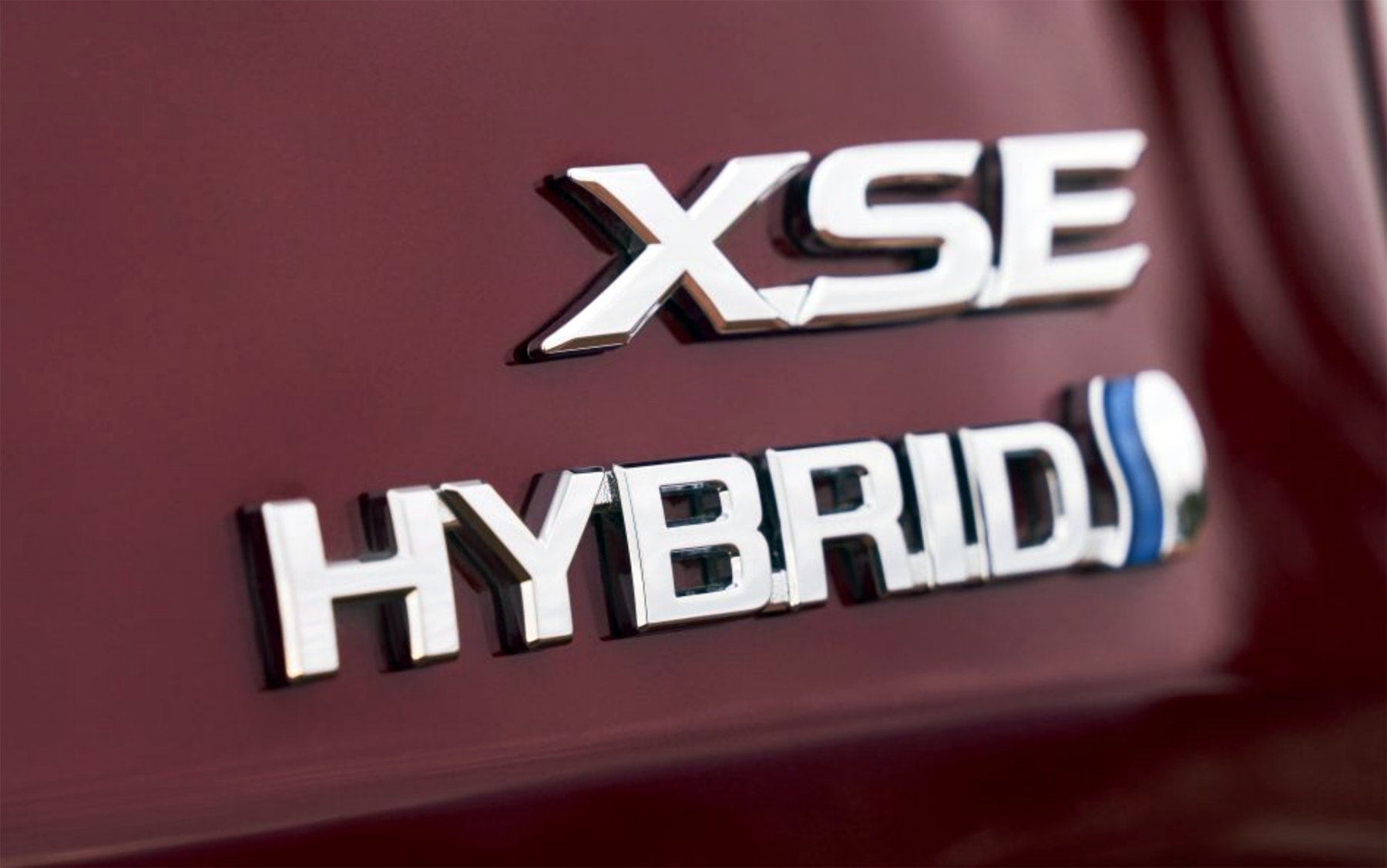 LE and 8-passenger XLE models have a middle "jump seat" that locks in between the second-row captain's chairs; it can be removed, folded, and stowed in a storage compartment in the driver's side of the rear cargo area. That versatility is nice, but the jump seat is small, sparsely cushioned, and definitely less comfortable for most passengers than the other seats. Super Long Slide second-row seats, which have 25 inches of fore/aft adjustability, are standard on 7-passenger XLE models and above. The front-wheel-drive Limited and Platinum models add a La-Z-Boy-style flip-out ottoman for reclining, but only when the vehicle is parked (since seat belts can't safely restrain a reclined passenger in the event of an accident). Though we didn't have the opportunity to try out the Super Long Slide seats, even the standard second-row seats offer 21 inches of travel—enough for excellent second-row legroom when they're slid all the way back. The third-row seat space is class competitive—your 6'6" tester had juuust enough when he reclined the seatbacks a bit—but adult passengers might feel a tad claustrophobic. The sharply raked side windows make it feel a bit "cave-like" back there.
The new Sienna's key strengths are its smooth, economical hybrid powertrain and its nicely sorted ride and handling. Since Toyota is attempting to position it a step or two away from the standard family hauler, the Sienna doesn't offer the same level of "what will they think of next?" kid-focused features that the Chrysler Pacifica and Honda Odyssey do. The Pacifica's Stow N' Go second-row seats continue to be an exclusive feature, and for 2021, the refreshed Pacifica gets an available "FamCAM" rear-seat-area wide-angle camera that can look in on a little one in a rear-facing car seat. The Honda Odyssey offers a similar CabinWatch camera feature, versatile Magic Slide second-row seats that adjust side-to-side as well as fore and aft, and the ability to control vehicle functions through a smartphone app.
Even without those novel available features, the Sienna's improvements for 2021 make it a compelling choice for any shopper who needs a spacious vehicle with a lot of passenger and cargo versatility… even if they don't have to worry about cleaning spoiled milk out of the carpet.
Test Drive: 2020 Hyundai Palisade Limited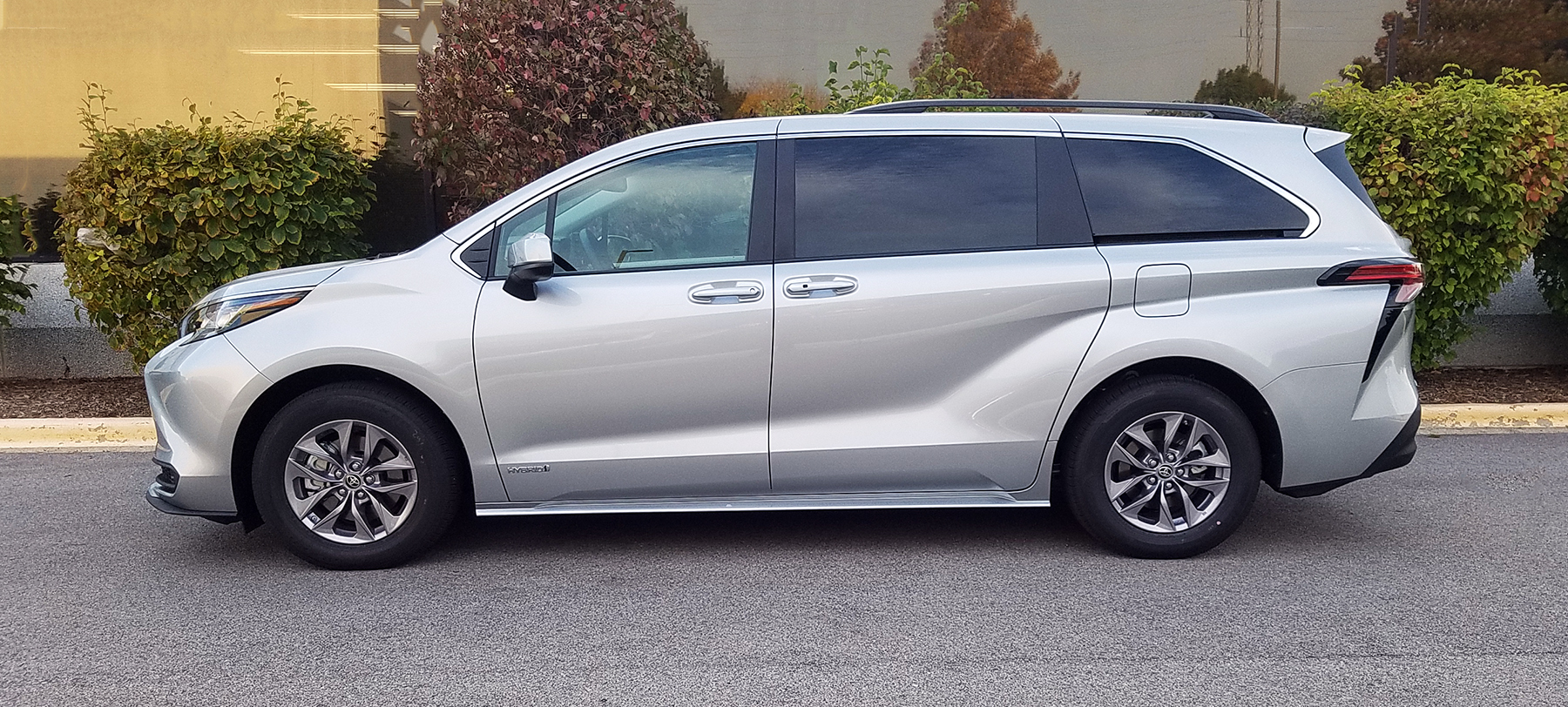 Click below for enlarged images
Listen to the very entertaining Consumer Guide Car Stuff Podcast
2021 Toyota Sienna Review Gallery
2021 Toyota Sienna Review