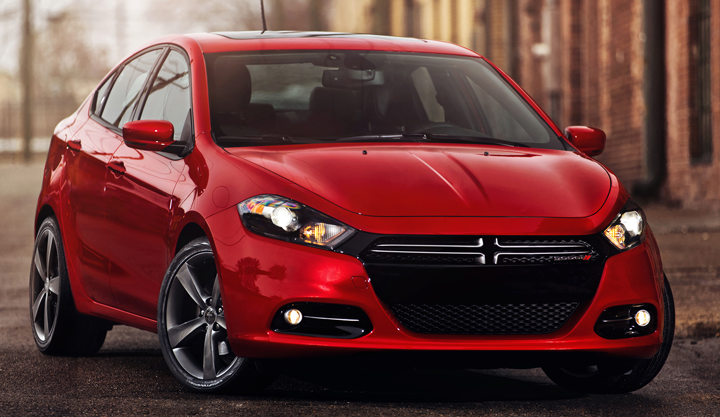 Below are the test drive notes of Consumer Guide Automotive Editor Ed Piotrowski. Also check out Consumer Guide Automotive's complete review of the 2013 Dodge Dart.
FCA Just Killed the 200 and Dart. Is the Dodge Brand Next?
Acceleration
Not that quick. Throttle response was touchy in this test car, but I acclimated quickly enough. Auto transmission is super smooth and responsive.
Fuel Economy
27.9 mpg in 183 miles, 60% highway. Disappointing overall, though it seems in line with what others were getting.
Ride
Probably the most disappointing aspect of this car. Dart doesn't take bumps as cohesively as a Ford Focus or Chevrolet Cruze. Some imperfect roads cause a notable shudder in the cabin.
Steering/Handling
Good steering, moves well enough. Not exciting by any stretch.
Chrysler Gives Dart the Mopar Treatment
Quietness
I'd call Dart the second-most quiet car in the class behind the Buick Verano. The engine sounds OK, certainly better than Dodge Caliber's, but maybe not quite as nice as Cruze's.
Controls
No issues with the touchscreen as a whole. My beef is with the navigation system itself. The auto-zoom is a major pain in the you-know-what and I found no way to disable it.
Room/Comfort (front)
Decently comfortable seats. Glad a sunroof is a standalone option. Nice to see a heated steering wheel and blind-spot alert in this class.
Room/Comfort (rear)
I was OK behind myself (5-foot-8), but anyone larger will be cramped.
Details
First-rate interior materials and overall execution. Dart is at least equal to, and maybe even surpasses, the Verano.