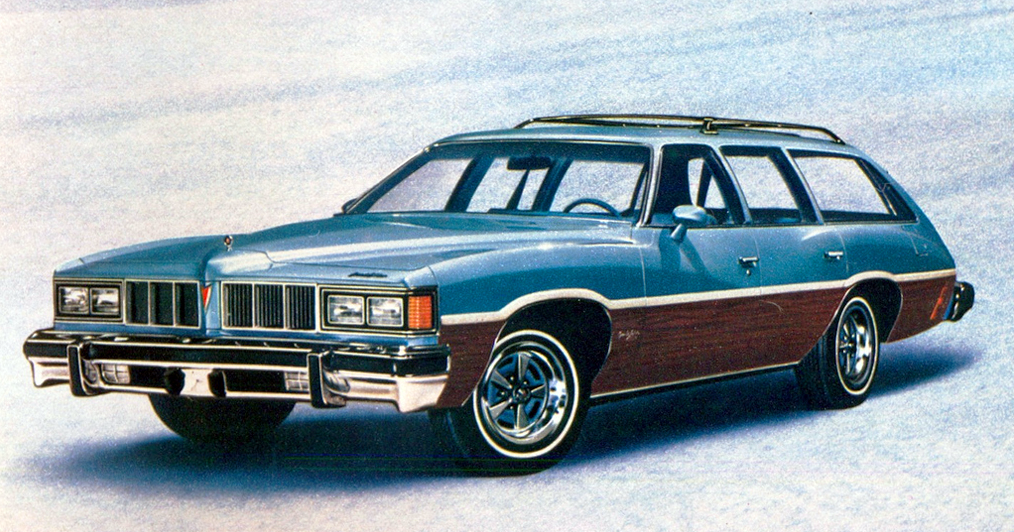 1976 Pontiac Grand LeMans Safari
It's a dead category in the U.S. today, but look back about 40 years and you'll find that midsize station wagons were very popular. Rendered obsolete by consumers' preference for minivans and crossovers, the midsize wagon has all but disappeared from the American landscape—unless you count pricey European imports.
Bonneville Model G: Pontiac's Big Midsize Mistake
Expected to tow or to haul large loads of passengers and luggage on long trips, only one of  these wagons came with less than a standard V8 engine. Additionally, all came with standard automatic transmission, something that cannot be said of these cars' sedan counterparts.
Today we'll take a closer look at the midsize wagons of 1976. By our count, nine brands have products in this segment. All but one of these longroof rides boasted a starting price under $5000, and all of them could be had with some sort of wood-applique trim.
If you remember spending time with one of these family vehicles, please tell us about it.
AMC Matador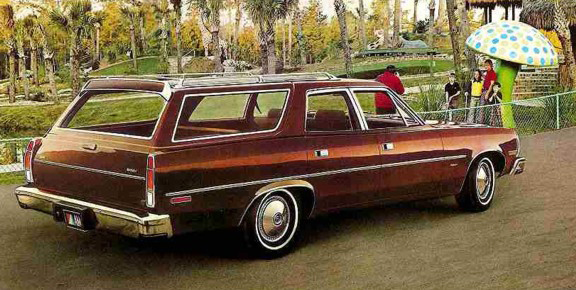 AMC Matador Wagon
Base: $4373
Additional Trim Levels: None
Base Engine: 90-horsepower 258-cubic-inch six
Available Engine: 120-horsepower 304-cubic-inch V8 ($104)
Available Engine: 140-horsepower 360-cubic-inch V8 ($150)
Available Engine: 180-horsepower 360-cubic-inch V8 ($266)
Buick Century Custom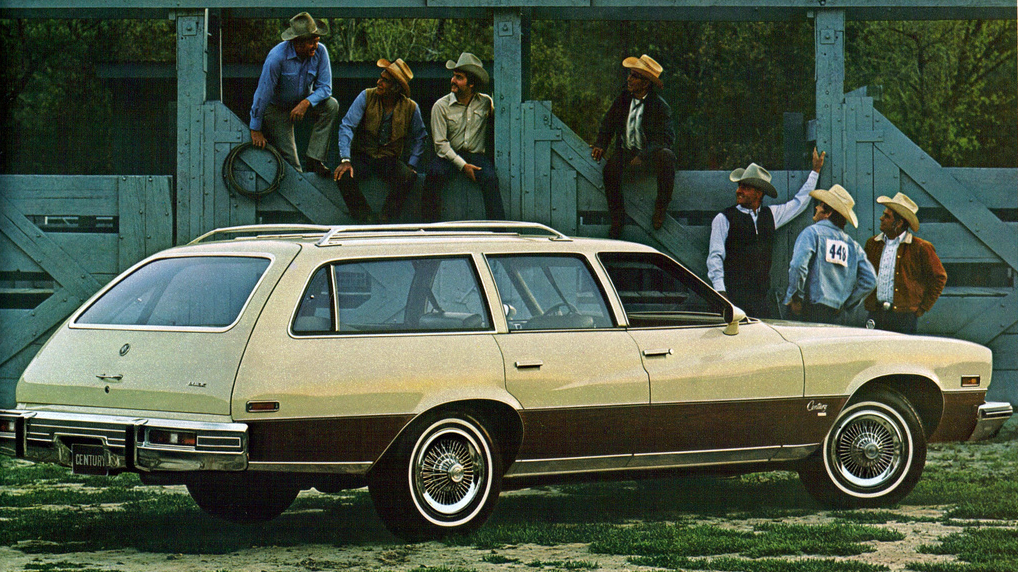 1976 Buick Century Wagon
Base: $4825
Additional Trim Levels: None
Base Engine: 165-horsepower 350-cubic-inch V8
Available Engine: None
Chevrolet Malibu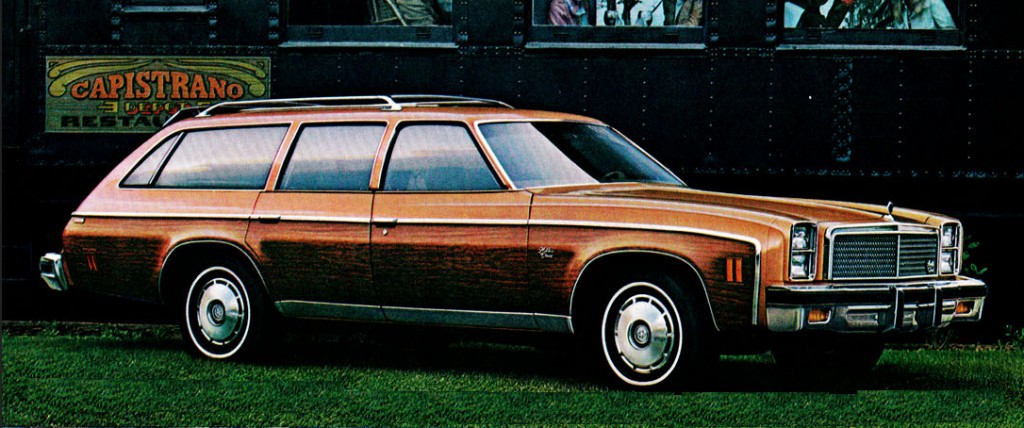 1976 Chevrolet Malibu Classic Estate
Base: $4543
Additional Trim Levels: Malibu Classic ($4776), Malibu Classic Estate ($4971)
Base Engine: 165-horsepower 350-cubic-inch V8
Available Engine: 175-horsepower 400-cubic-inch V8 ($118)
The 5 Most-Expensive American Wagons of 1969
Dodge Coronet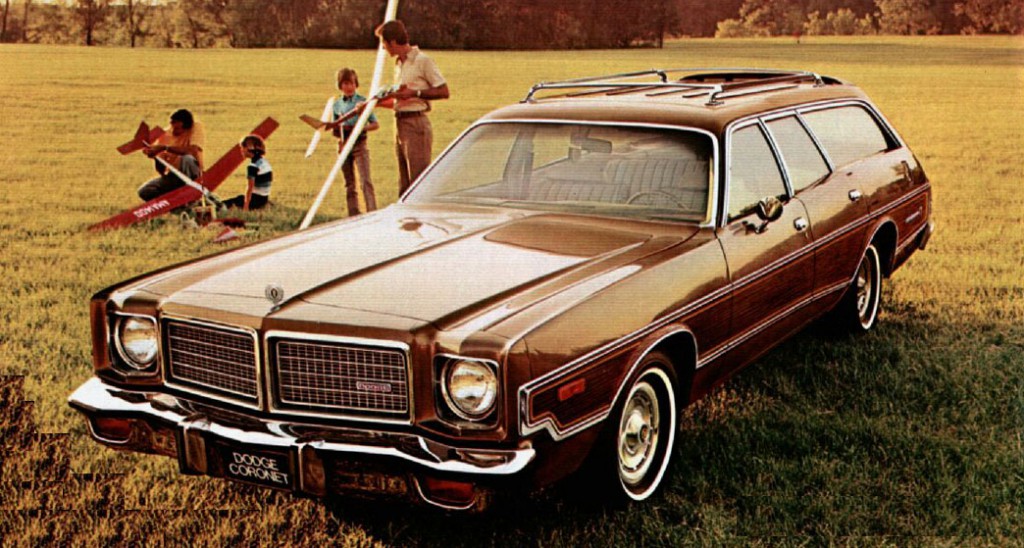 1976 Dodge Coronet Crestwood
Base: $4625
Additional Trim Levels: Crestwood ($5014)
Base Engine: 175-horsepower 360-cubic-inch V8
Available Engine: 220-horsepower 360-cubic-inch V8 ($44)
Available Engine: 240-horsepower 400-cubic-inch V8 ($93)
Available Engine: 255-horsepower 360-cubic-inch V8 ($144)
Ford Torino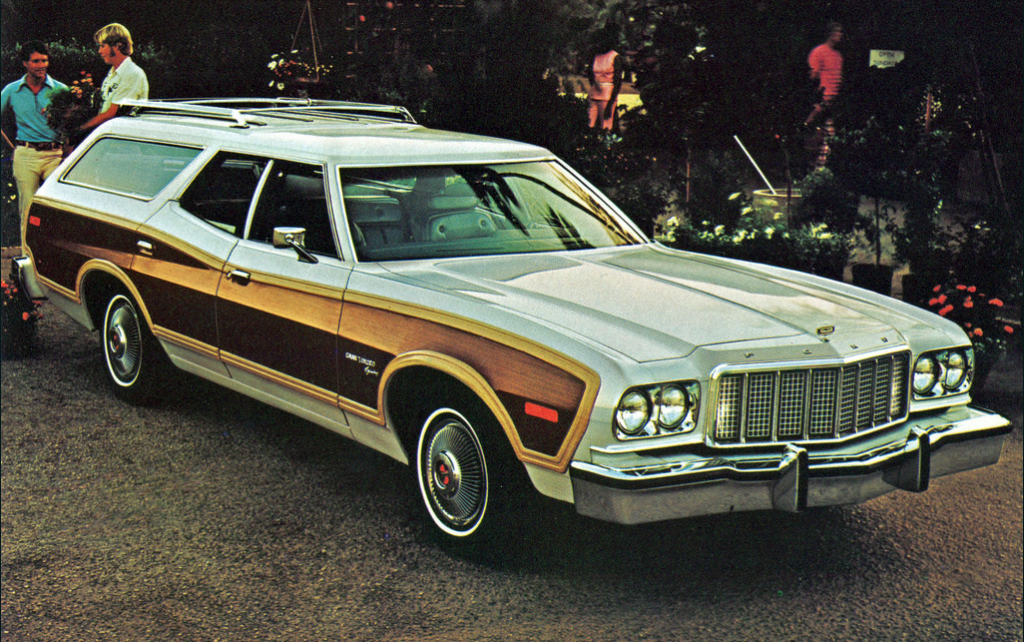 1976 Ford Gran Torino Brougham Squire
Base: $4521
Additional Trim Levels: Gran Torino ($4769), Gran Torino Brougham Squire ($5083)
Base Engine: 159-horsepower 351-cubic-inch V8
Available Engine: 168-horsepower 400-cubic-inch V8 ($93)
Available Engine: 202-horsepower 460-cubic-inch V8 ($292)
Mercury Montego MX Villager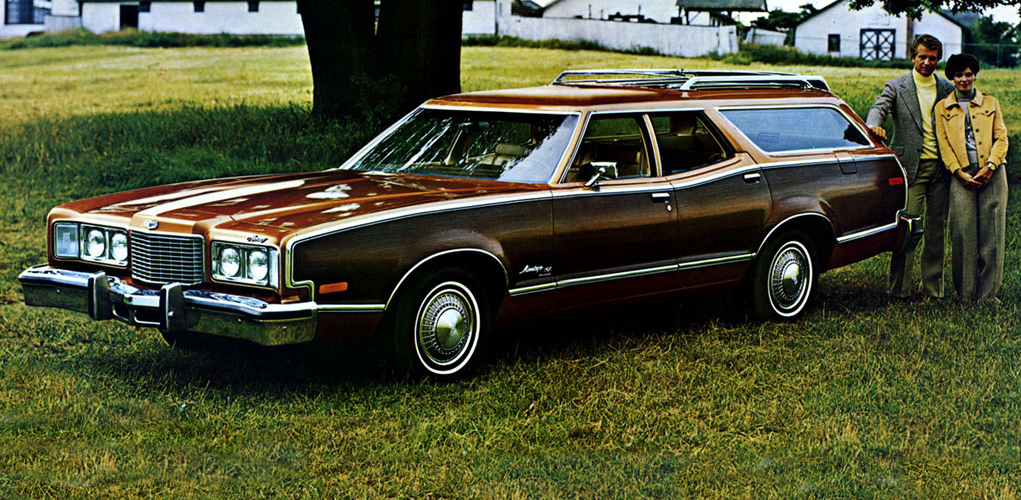 1976 Mercury Montego MX Villager
Base: $5065
Additional Trim Levels: None
Base Engine: 159-horsepower 351-cubic-inch V8
Available Engine: 168-horsepower 400-cubic-inch V8 ($93)
Available Engine: 202-horsepower 460-cubic-inch V8 ($292)
Oldsmobile Cutlass Supreme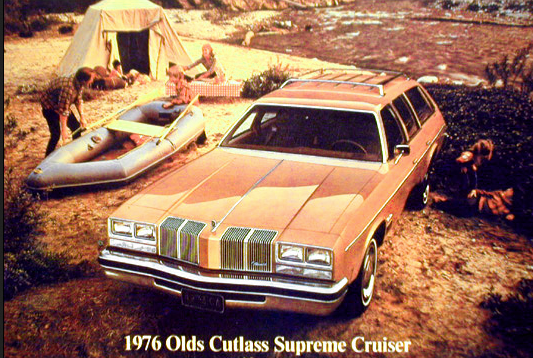 1976 Oldsmobile Cutlass Supreme Cruiser
Base: $4923
Additional Trim Levels: Vista Cruiser ($5041)
Base Engine: 170-horsepower 350-cubic-inch V8
Available Engine: 190-horsepower 455-cubic-inch V8 ($120)
Plymouth Fury Suburban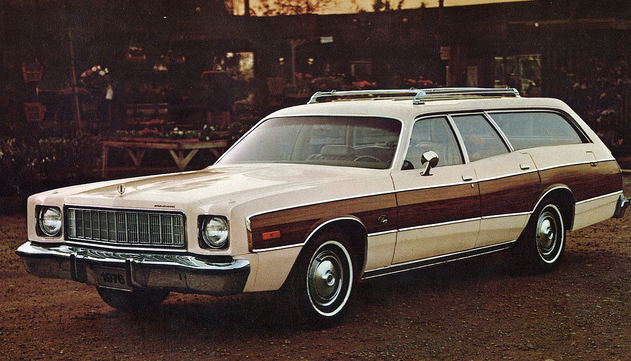 Plymouth Fury Sport Suburban
Base: $4588
Additional Trim Levels: Sport Suburban ($4977)
Base Engine: 175-horsepower 360-cubic-inch V8
Available Engine: 220-horsepower 360-cubic-inch V8 ($44)
Available Engine: 240-horsepower 400-cubic-inch V8 ($93)
Available Engine: 255-horsepower 360-cubic-inch V8 ($144)
Pontiac Grand LeMans Safari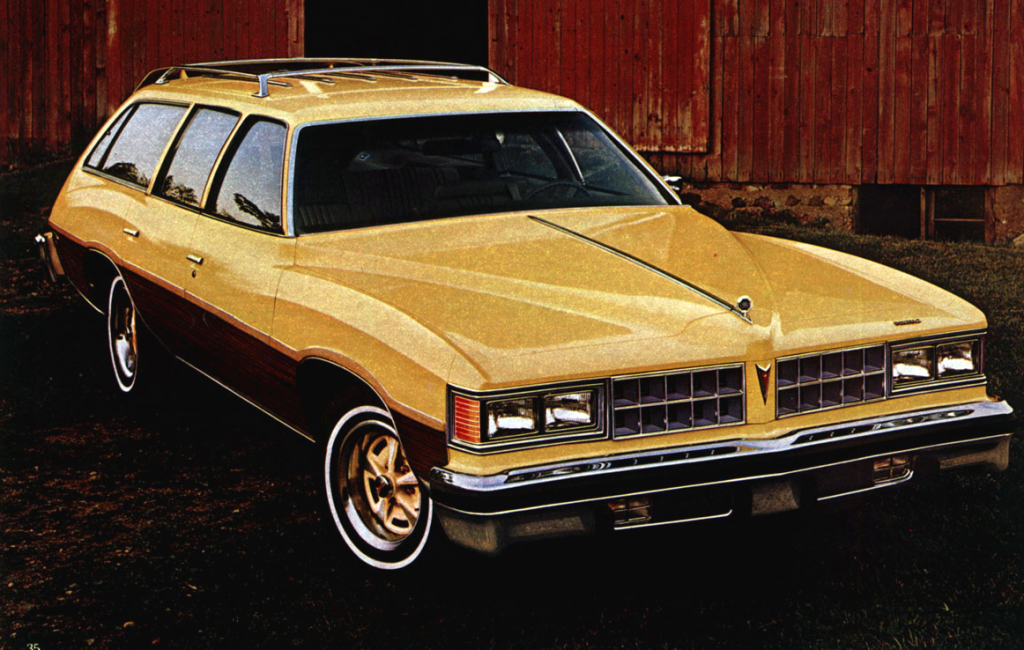 Pontiac Grand LeMans Safari
Pontiac Grand LeMans Safari
Base: $4928
Additional Trim Levels: None
Base Engine: 170-horsepower 400-cubic-inch V8
Available Engine: 185-horsepower 400-cubic-inch V8 ($55)
Available Engine: 200-horsepower 455-cubic-inch V8 ($118)