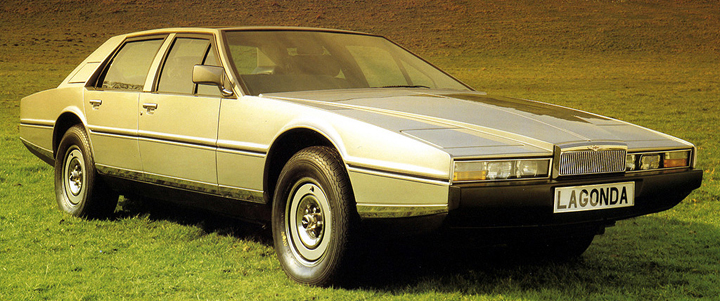 One sure way to load your inbox with nasty emails is to publish a list of ugly cars. I caught the most flack for selecting the Toyota Celica as one of five nasty-looking rides for my 1995-2004 list. Please be sure to check that out.
Here, I step backwards a decade to the era of sharply creased edges and faux aerodynamics. Normally, I wouldn't drag exotic or limited-production vehicles into something like this, but there's one pricey ride from the early to mid-'80s that really stands out as aesthetically challenged.
Note: I am aware that some of these rides don't fit all that neatly into the 1985-1994 envelope, yet, when I look back, that's when I best picture them.
Got your own list of eyesores from this era? Let's hear 'em.
5 Ugly Vehicles, Part 1: 1995-2004
Ugliest Cars
Aston Martin Lagonda
Sometimes I love this car; usually, though, I just hate it. Credit Aston Martin for taking a chance on something daring. Auction prices would suggest that this strange door-stop design has not warmed the cockles of car collectors, which means that if you want to buy a really ugly, more-or-less exotic used car, you can do so on the cheap. Be aware, however, that the car's infamous electronic instrument panel—replaced in later models with a more conventional setup—is impossible to keep working.
Cadillac Seville
I know, I am beating a dead horse here. This car is on so many ugly lists that its presence here is unnecessary. I am including it not because it is so strange-looking from any rear angle, but because it stands as a testament to how completely tone deaf General Motors was at the end of the '70s. Cadillac magically sucked any hint of sportiness out of its then smallest car and saddled it with baroque arches and cascades of needless chrome. Adding insult to the styling injury was the ill-fated diesel engine, which was actually standard for a couple of years.

Pontiac Trans Sport
Apparently, General Motors figured that since it was coming to the minivan dance late, it had better make a spectacular entrance. As things played out, looking strange and selling well can be mutually exclusive phenomena. While the Dodge Caravan and Plymouth Voyager continued to sell like Doritos at a Grateful Dead concert, the Trans Sport and its nearly-as-ugly mechanical twin, the Chevrolet Lumina APV, languished on dealer lots.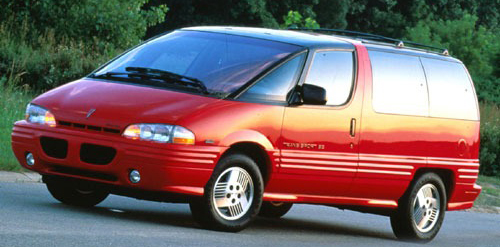 Subaru XT Coupe
I just prefer that my cars look like cars, not Rebel fighter designs that George Lucas picked over—and skipped—for Return of the Jedi. By all accounts, the XT was as good a vehicle as any Subaru of the day, but that didn't change the fact that it just plain looked goofy. Folks immune to the XT's styling could opt for the excellent available six-cylinder engine, making this car both ugly and fun.

Ugly Vehicles, Part 3: 2005-2014
Ugly Vehicles Part 4: 1975-1984
Toyota Tercel Wagon
I am sure this car was awesome. I am suggesting only that on the styling side, things were pretty weak. Let's be honest about this: This spunky little Toyota wears its high roof and wagon back like your aging bachelor uncle wears his off-color toupee. I might like this car a lot more if the rear-most glass panel didn't look like it was forced to fit by a couple of vision-impaired body-shop guys with a dull-edged Sawzall. Most owners saw past the car's grim looks, though, enjoying the hatchback utility, excellent fuel economy, and available four-wheel-drive system.

Ugly on Twitter: 10 Vehicles Shamed by the #UglyCar Hashtag
Ugliest Cars
Ugliest Cars