For model-year 2013, Nissan has made some noteworthy upgrades to the all-electric Leaf. With reduced charging times, increased range, and a drastically lower starting price, this car is starting to look like a pretty good deal.
Guide to Electric Vehicle Charging
For 2013, Nissan is moving production of the Leaf and its battery from Japan to the United States. The move lowers the cost of doing business, allowing for a lower sticker price. Moreover, the introduction of a new entry-level model, which removes some standard features, also improves affordability. Those two changes allow Nissan to drop the base MSRP from $35,200 to $28,800. By taking advantage of the $7,500 federal tax credit, a shopper is effectively buying the car for $21,300. Other state and local incentives may be available as well.
Then there's the fuel-cost savings. For every 10,000 miles of driving, the Leaf will add $400 to your electric bill but save you about $1,400 in gasoline costs (compared to a car that gets 28 mpg and with gas prices at $4/gallon). If you plan to drive the Leaf for 80,000 miles, you would save $8,000 in gas. Thus, that $28,800 price is starting to look like $13,300.
Other money factors include 1) the high interest payments and taxes when purchasing a $28,800 car, 2) the cost of buying a 220-volt charging station for your home, 3) savings on maintenance (electric cars don't require oil changes), and 4) the Leaf's extremely high resale value.
The new Leaf sees several other upgrades, including a slightly greater driving range. Moreover, the 220-volt charging time, when equipped with the new 6.6 kW charger, has been reduced from 8 hours to 4.
For more details, check out Consumer Guide's full review of the 2013 Nissan Leaf.
Living With an Electric Car: Our Year With the Kia Soul EV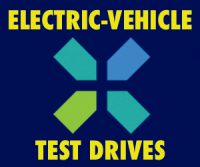 Auto Shows
Steve & Johnnie's Road Tests