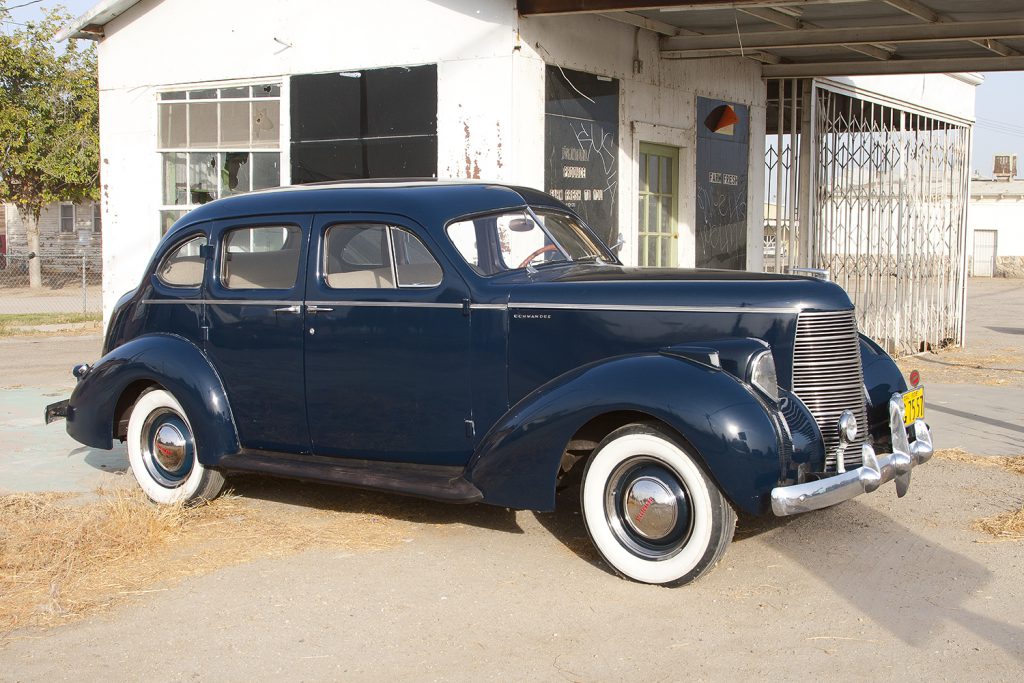 Note: The following story was excerpted from the February 2016 issue of Collectible Automobile magazine
Most people associate Studebaker with South Bend, Indiana, or maybe even Hamilton, Ontario, Canada, but the Studebaker State Commander on these pages was built in Los Angeles. In 1935, Studebaker opened a plant there for assembly of cars destined for the western states, Alaska, and Hawaii.
More from Collectible Automobile Magazine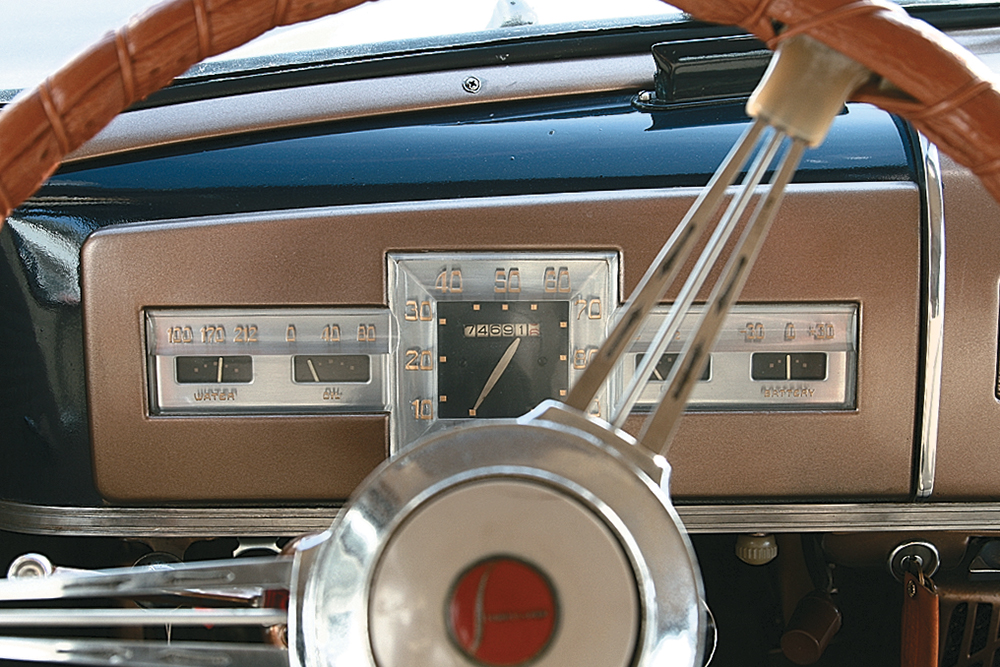 The opening of a West Coast plant only two years after Studebaker's near bankruptcy in 1933 shows how quickly the company was able to turn itself around. Production rose from fewer than 12,000 cars in '33 to almost 98,000 in 1937. Studebaker hoped to do even better with fresh styling in '38. 
The 1938 models were the first Studebakers styled by Raymond Loewy's design firm. Loewy had made a name for himself in industrial design, and his firm created distinctive looks for products ranging from duplicating machines to locomotives. For Studebaker, Loewy's staff produced a clean design with unique streamlined headlights on all but the base Commander. Promotional photos posed a Studebaker with one of Loewy's futuristic locomotives. (At the time, he was making the Pennsylvania Railroad's steam locomotives look as sleek as airplanes.) 
Market Crash Madness! A Gallery of Depression-Era Car Ads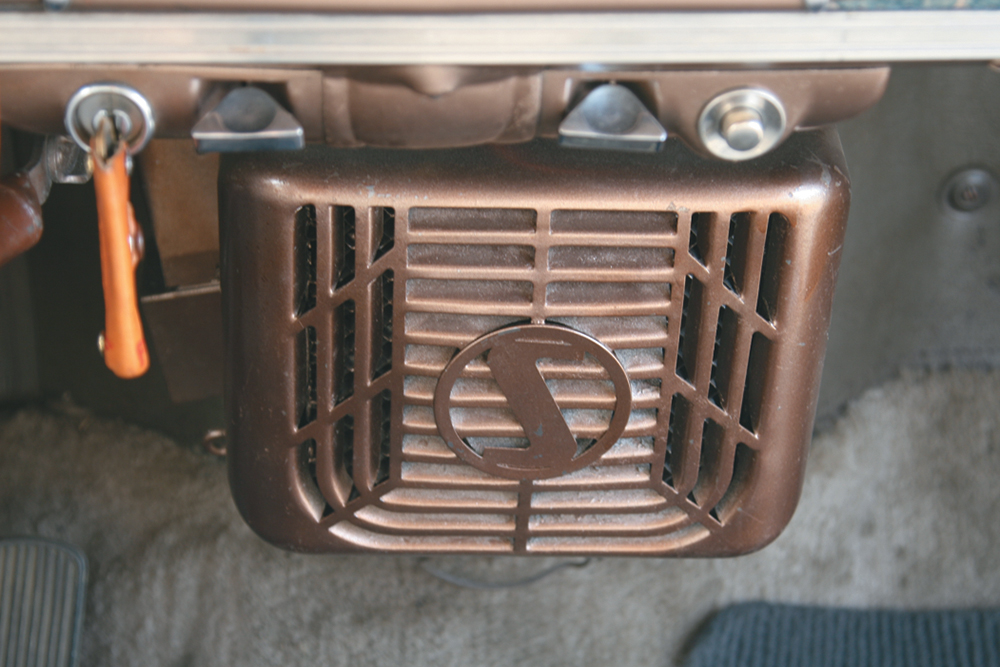 The '38 Studebakers came in three ranges: Commander, State Commander, and President. Both Commander lines were powered by a 90-horsepower 226.2-cubic-inch six, while the top-line President had a straight eight. A unique feature of Studebakers of this era was a transmission turned sideways to render a flat front floorboard—important when three-abreast front seating was a selling point. Overdrive was a popular Studebaker option that added a fourth gear for better fuel economy and quieter cruising. Standard on State Commanders and Presidents was Hill Holder, which prevented a stationary car from rolling down inclines when the brake was released.
All Commanders rode a 116.5-inch wheelbase. Mated to a stiffer new frame was Studebaker's unusual, but effective, independent front suspension that used a transverse leaf spring instead of conventional coil springs. Four body styles were available in each series: a business coupe, a two-door "Club Sedan," a four-door "Cruising Sedan," and a four-door convertible.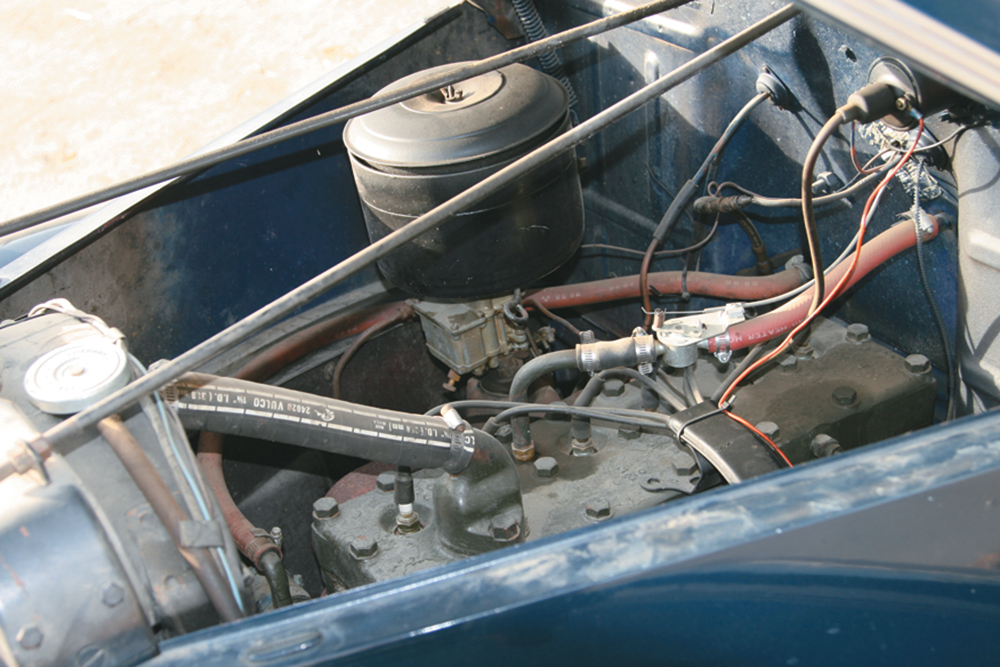 With Loewy styling and clever engineering, Studebaker should have had a good year in 1938. But the economy, which had been steadily climbing out of the Great Depression, had a relapse that year. Demand fell to 46,785 units, a decline of 52 percent. However, it was a bad year for everyone, and Studebaker actually gained market share and rose from eleventh to tenth place in new-car sales. The $1040 State Commander four-door sedan was the most popular Stude of 1938 with 18,294 built.
Waymon Prather of Bakersfield, California, has owned this Studebaker State Commander for 13 years. It has the extra-cost overdrive and can cruise at 65 mph. He says that when the car was purchased it had a frozen engine and was in "fair to middling condition," but has now been restored to "as close to the original as we could make it." 
At its peak, the Los Angeles plant built 136 Studebakers a day. The facility closed in 1956. Meanwhile, Loewy and company would have a long and productive association with Studebaker that resulted in outstanding designs such as the 1953 Starliner coupe and 1963 Avanti.
Photo Feature: 1934 Studebaker Commander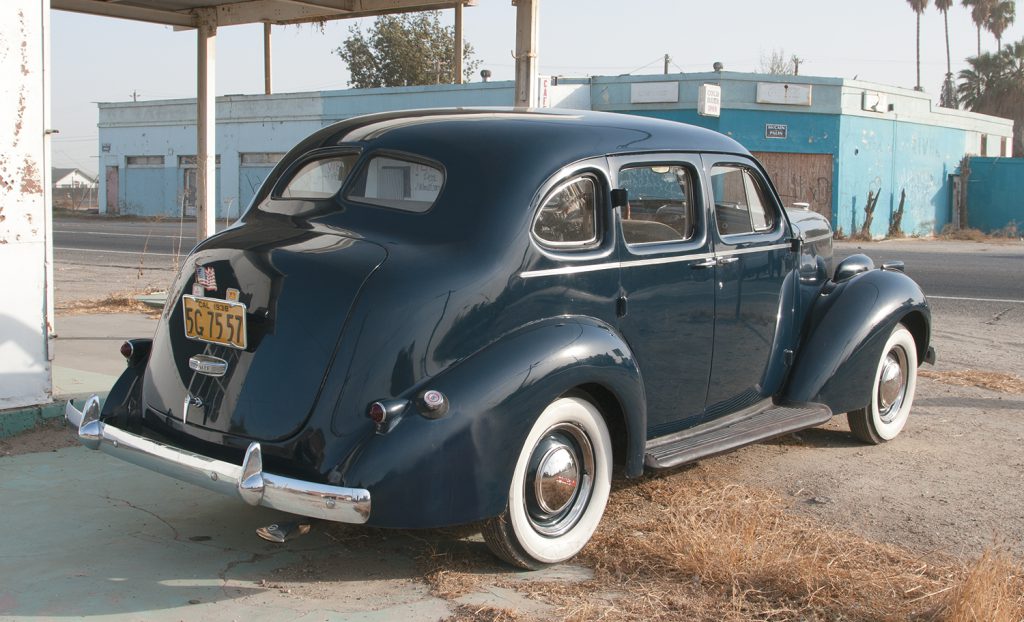 1938 Studebaker State Commander Four-Door Sedan Gallery
Click below for enlarged images.
1938 Studebaker State Commander
What if: A Gallery of Early 1950s Station Wagons That Never Were
1938 Studebaker State Commander