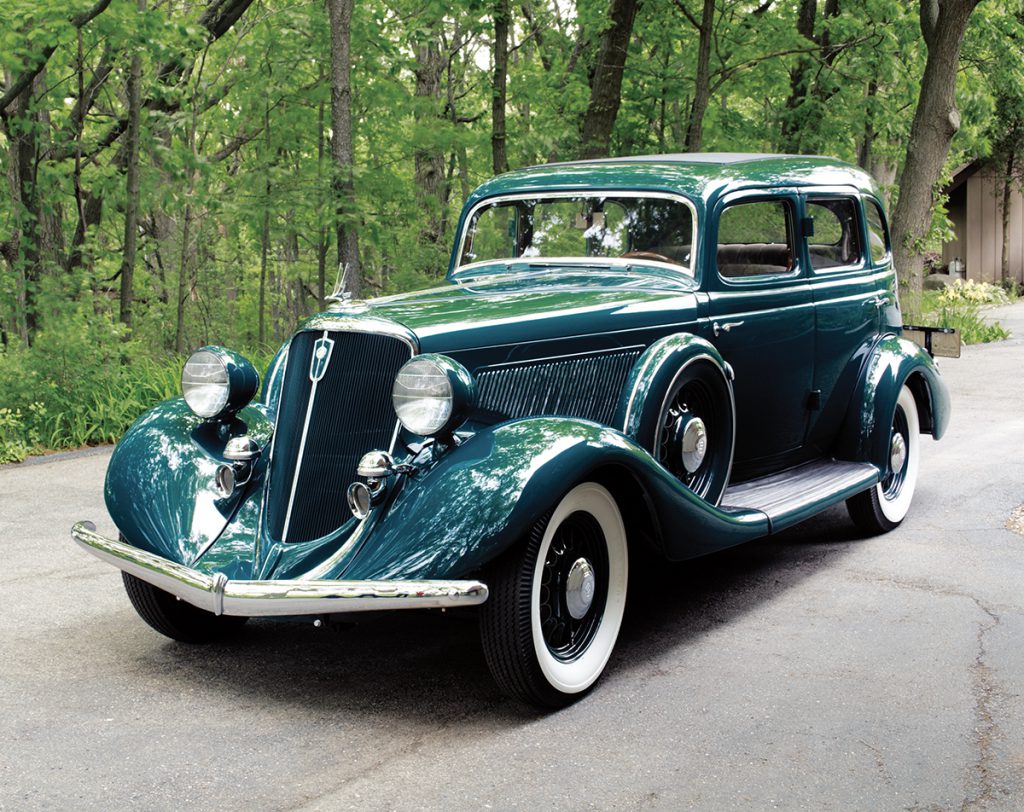 From the Speedway Comes Their Stamina, From the Skyway Comes Their Style" was the tagline for Studebaker advertising in 1934. The skyway reference was an attempt to tie Studebaker's streamlined styling to aviation. The speedway reference was more grounded in fact.
At the 1933 running of the Indianapolis 500, Studebaker fielded five cars that it claimed were each 85 percent stock. Studebaker also said that the team cars "went through the entire contest without a single mechanical adjustment or repair." Of the 14 cars that finished the entire 500 miles in 1933, half were Studebaker powered.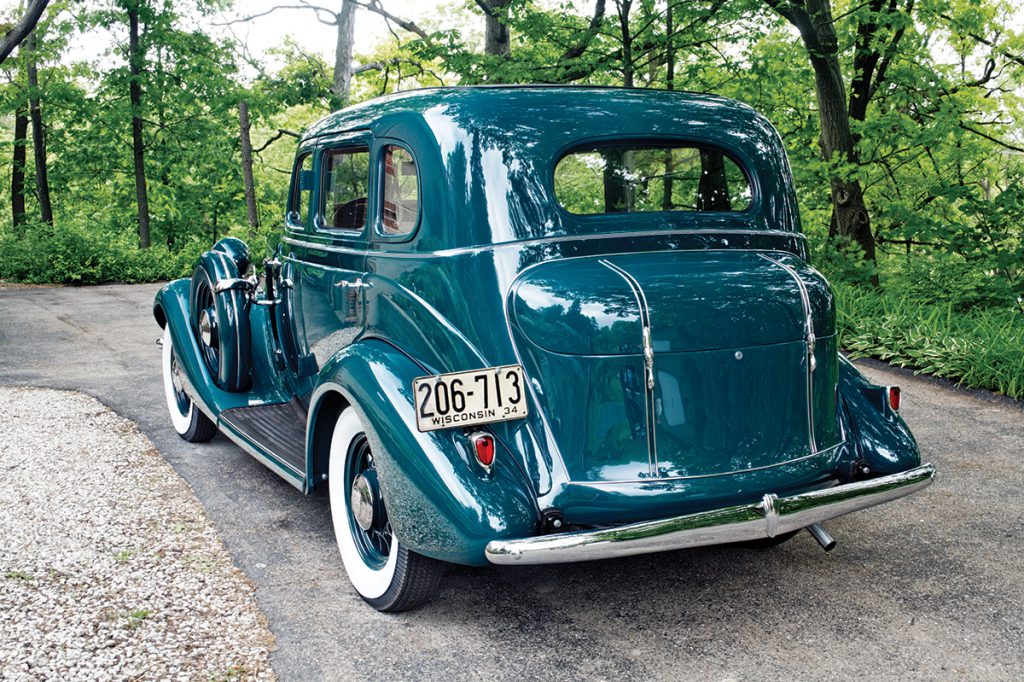 The racing program was gone by '34. Studebaker went into receivership in 1933 and had to cut costs. The low-price Rockne line was dropped and recently acquired Pierce-Arrow was sold. Fortunately, Studebaker had a redesigned lineup to fight its way back to health. The '34s not only had fresh styling but the bodies were now of modern all-steel construction instead of the previous composite of steel panels on wood frame. Three lines were offered: base Dictator, midrange Commander, and top-line President. The Dictator was powered by a six, while the Commander and President had straight eights. 
Streamline Madness! A Gallery of Automotive Aerodynamics in Print Ads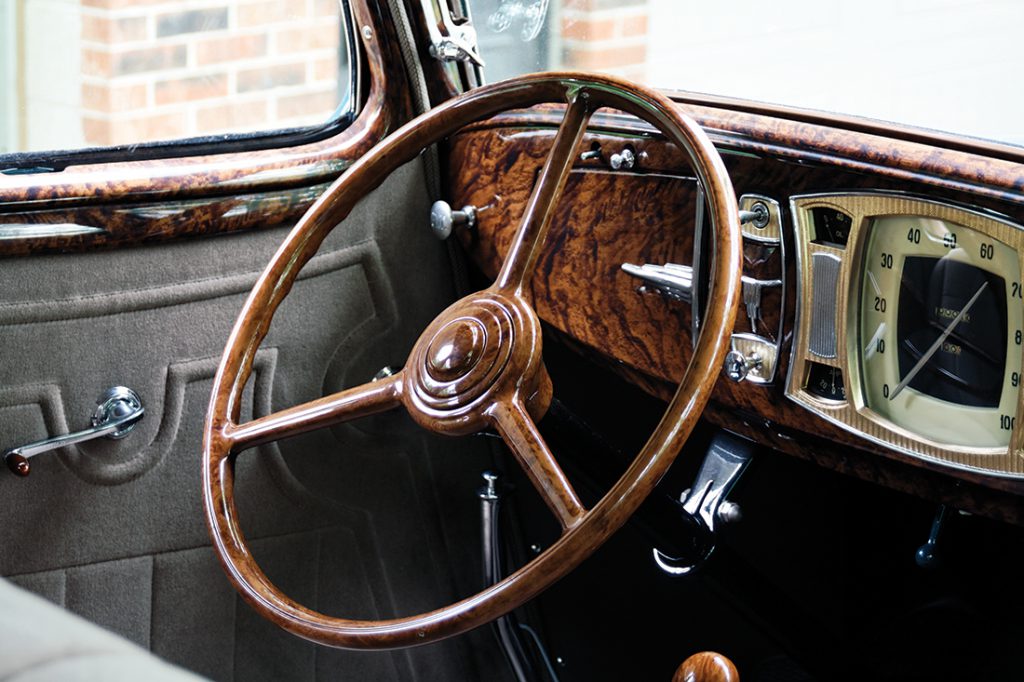 The Commander eight displaced 221 cubic inches and put out 103 horsepower. Designed by Studebaker's brilliant chief engineer Delmar "Barney" Roos, it had a sturdy crankshaft running in nine main bearings for smoothness and durability—a trait shared with Packard and other high-end cars. Top speed was 78 mph.
Brakes were mechanical, but had standard power assist. Free Wheeling, which disengaged the engine when the accelerator was released, was also standard. This saved gas and made shifting easier, but it also eliminated engine braking, so most drivers turned it off. A more useful standard feature was Startix. With it, the engine started with the turn of a key (no starter button) and automatically restarted if it stalled.
Photo Feature: 1963 Studebaker Gran Turismo Hawk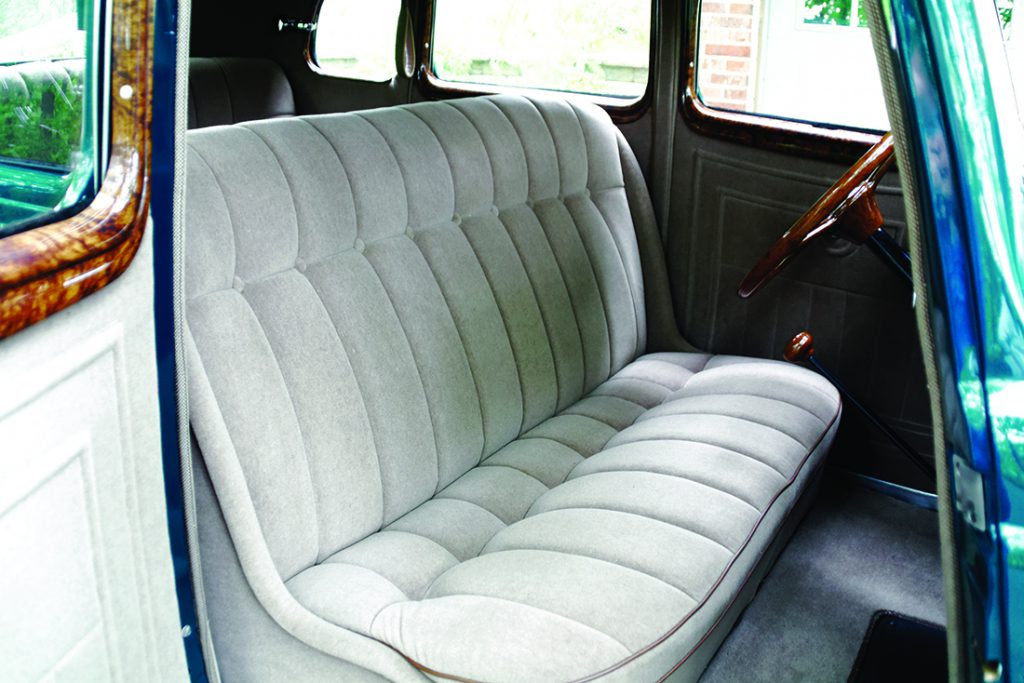 The new Studebaker was a good buy. Sales for the 1934 model year more than doubled the previous year's total, hitting 61,180 units. Studebaker emerged from receivership in '35.
This 1934 Studebaker Commander Regal sedan is owned by Donald Shelton of Burlington, Wisconsin. He designed engines for Case Corporation, and appreciates Studebaker's high standard of engineering and materials. (His high school car was a 1950 Studebaker.) 
Market Crash Madness! A Gallery of Depression-Era Car Ads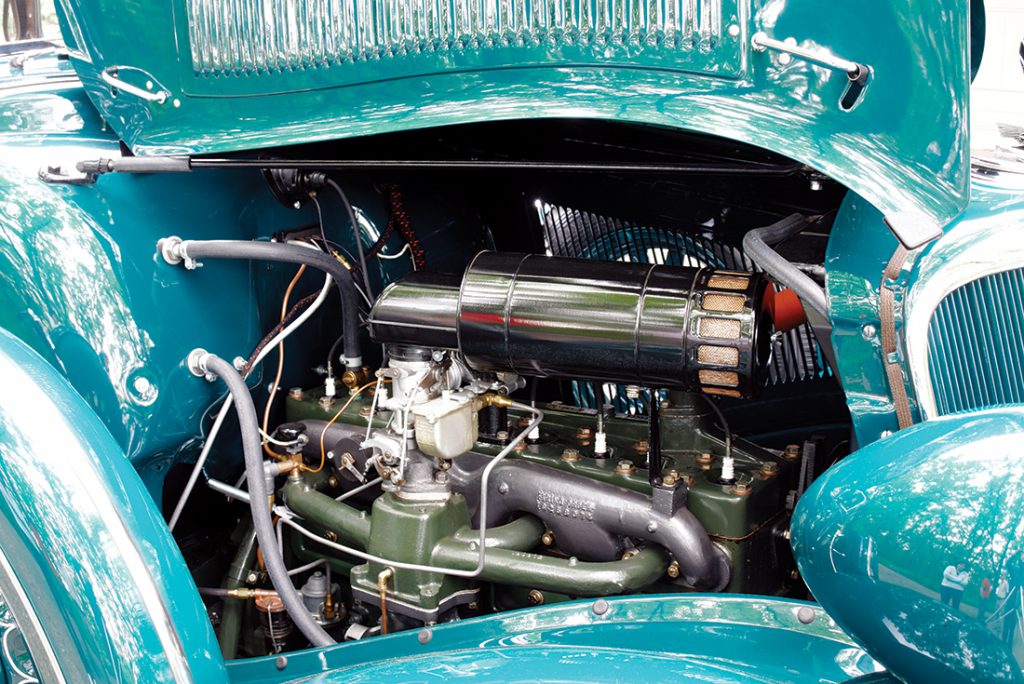 An admirer of the inherent smoothness of straight-eight engines, Shelton thought this would be a good restoration project. He did all the mechanical work himself. The Antique Automobile Club of America recognized the excellence of the restoration and awarded the car its Grand National Award for 2015. 
Shelton says the Commander drives well, is smooth, and is very comfortable. The steering, although heavy at parking speeds, lightens when moving and has no play or slop. As for the Free Wheeling, he has never tried it. 
Photo Feature: 1947 Studebaker Gardner Special Roadster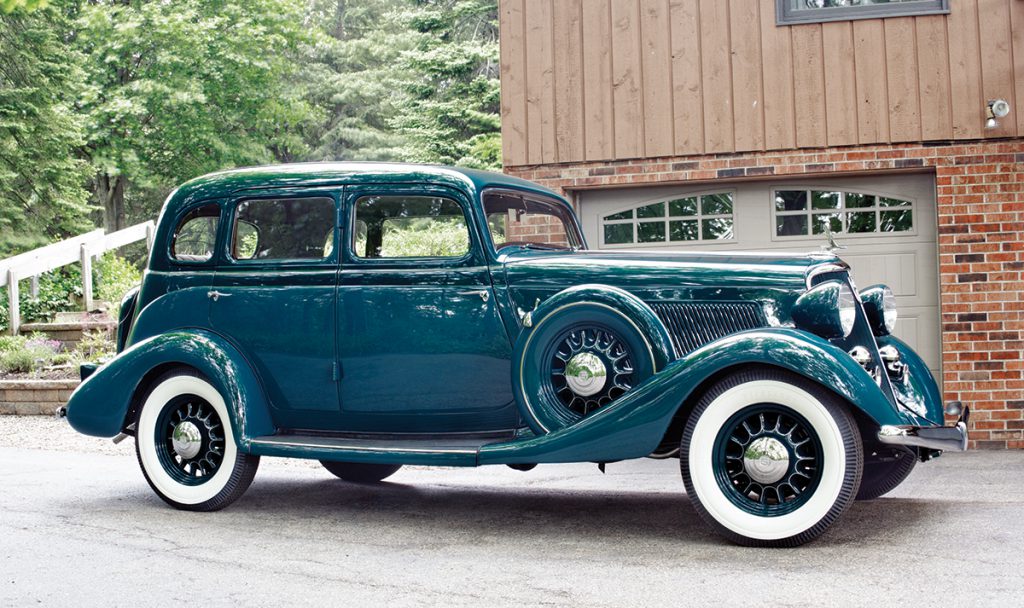 Subscribe to Collectible Automobile magazine
1934 Studebaker Commander Four-Door Sedan Gallery
(Click below for enlarged images)
1934 Studebaker Commander
1934 Studebaker Commander