From its inaugural model year of 2001 through the 2006 model year, the Chrysler PT Cruiser enjoyed the distinction of being a Consumer Guide Best Buy. The spunky compact "vanlet" hit all the right buttons to earn our favor, counting among its virtues excellent space utilization, respectable fuel economy, and attractive pricing, as well as the undeniable appeal of its nostalgic design.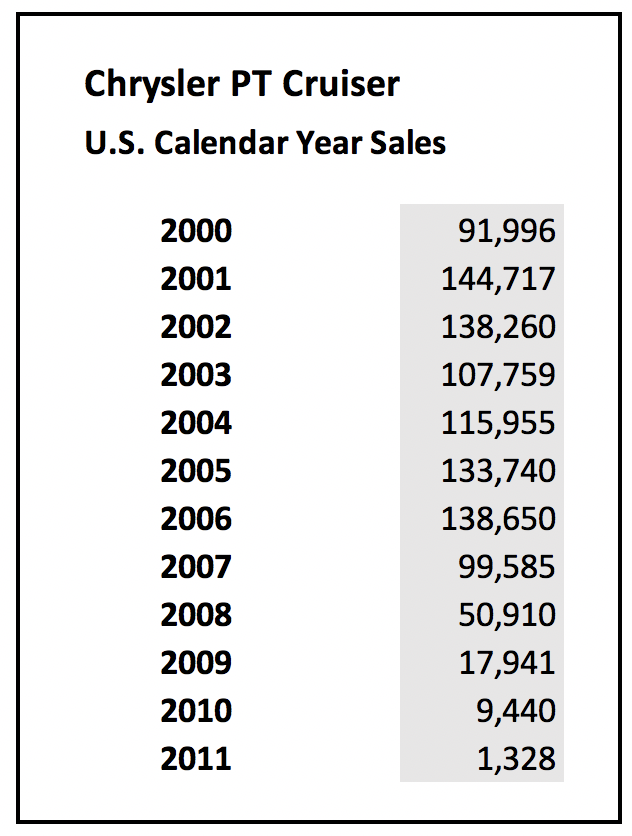 It was 2007, however, that was the retro-styled ride's most compelling year–at least to enthusiasts and admirers of things obscure. Here's why: For 2007, the PT Cruiser's "High Output" engine, which was previously rated at 220 horsepower, received a 10-horse bump. The turbocharged 2.4-liter 4-cylinder powerplant was one of two turbo engines offered on U.S.-spec PT Cruisers–a 180-horse version was also available, though only with an automatic transmission.
2007 was also the last year for the oddly proportioned PT Cruiser Convertible, and…wait for it…the last year a turbocharged engine could be had in the PT with a manual transmission.
What this all means is that it was possible to order a PT Cruiser convertible with the one-year-only 230-horsepower engine and a manual transmission.
We spent a while searching online for an example of said unicorn, but we couldn't find one. If you've ever seen a 2007 PT Cruiser convertible with the top-line turbo engine and a manual, please tell us about it. We half doubt any were ever built.
Another weird thing about 2007: the PT Cruiser was supposed to have been completely redesigned that year, but the update was put on hold–forever, as it turned out.
Things turned grim for 2008, as both the convertible and the High Output engine were dropped from the PT roster. Sales dropped dramatically that year, as word got out that Chrysler's little retro rod was going to be dropped from the lineup in the near future. Production of the PT Cruiser ended in 2010.
Speaking of unicorns, the PT Cruiser was offered in several interesting configurations for export. A right-hand drive version was sold in several markets, as was a diesel-powered example, equipped with a 2.2-liter engine sourced from Mercedes-Benz.
Collectors have not yet turned to the PT Cruiser, and the current going prices reflect that lack of interest. Decent-condition examples with asking prices under $5000 are easy to locate. Convertible examples do not seem to trade at much of a premium over the hardtops.
We've republished Consumer Guide's original review of the 2007 Chrysler PT Cruiser here, complete with the original forward-looking "News" section. If you've spent any time with a PT Cruiser, please tell us about it. The place to leave comments is down below.
2007 Chrysler PT Cruiser
Overview
Chrysler's retro-styled compact comes as a five-passenger 4-dr wagon and as a four-seat 2-dr convertible. Wagons come in base, Touring, Limited, and GT trim. Convertibles have a power folding soft top and come in base, Touring, and GT guise. All have 4-cyl engines of 150, 180, or 230 hp, depending on model. The 180- and 230-hp engines are turbocharged. Automatic transmission is standard on 180-hp models. Others offer manual or automatic. The GT's automatic includes a manual shift gate. ABS is standard on GT, optional on others. GTs have traction control and sport suspension. Front side airbags are standard on Limited and GT, optional elsewhere. Curtain side airbags are unavailable.
Acceleration
Base engine fine for around-town cruising, but weak on hills or in highway passing. Base manual-transmission wagon did 8.9 sec 0-60 mph in our tests; automatics are significantly slower. Little lag in turbo models, which are stronger at all speeds; expect about 7.0 sec 0-60 with GT wagon. Automatic transmission responsive, despite some lurching downshifts.
Fuel Economy
Test 150-hp wagons averaged 18.5-23.0 mpg with automatic transmission, 18.3-22.1 with manual. With 180-hp turbo, test wagon averaged 19.5 mpg, convertible 18.0. Test GT wagon with manual averaged 17.2 mpg, 19.0 with automatic. GT convertible averaged 16.1 mpg. Chrysler recommends premium-grade fuel for 230-hp turbo. Other PTs use regular-grade fuel.
Review Flashback! 2005 Pontiac Bonneville
Ride Quality
All models easily absorb most bumps. Limited and convertible models have slightly tauter suspension that feels more controlled than base setup over freeway dips and humps. GT suspension firmer still, provides more road feel without undue stiffness. Convertible is less prone to body flex than many four-seat droptops.
Handling
Good grip in turns from 16- and 17-inch tires. Fast corners induce noticeable body lean, but no tippiness. Steering responsive. Manual-transmission versions suffer mild torque steer. Wide turning circle frustrates low-speed maneuverability. All models tested had ABS, exhibited good control, pedal feel.
Quietness
Coarse pavement induces some road roar. Wind rush starts to intrude at 65 mph. Convertible only slightly noisier top up, and fairly calm top down. Engine in all versions never sounds smooth, is especially coarse above 4000 rpm.
Controls
Instrument panel carries on exterior's retro theme, contemporary ease of use. Hard plastics abound but don't look cheap. Odd dashboard-mounted power-window switches; convertibles add a handy "all up/all down" button.
Mainstream Mainstay: 1977-1995 Chrysler LeBaron
Room and Comfort
FRONT: Just adequate head room for tall drivers, despite high body build. Chair-height seats comfortable. Seat-mounted pull-down center armrests replaced by conventional console box with built-in armrest, which is more convenient. Wide doorways allow simple step-in entry. Clear outward sightlines in wagon, though rear headrests are minor obstructions. View to rear corners very restricted in convertible due to small rear window.
REAR: Wagon affords same chair-height stance as in front; six-footers comfortable, uncrowded in outboard positions. Enough room for rear center-seater with a little squeezing. Convertible seats only two and offers a bit less space than wagon, but more than most other convertibles. Entry to its rear seat hindered by roll bar and front shoulder-belt anchors.
Cargo Room
Generous and versatile in wagon. Fold-flat front-passenger seat is handy. Modest space behind rear seat, but 65/35 split rear bench folds or removes to create a tall, wide cargo bay. Convertible's short, vertical trunklid restricts size of objects that can be carried and makes loading an awkward maneuver. But convertible's rear seatback folds to reveal a small pass-through, and cargo space is better than in most competitors.
Forward Look Madness! A Gallery of Classic Plymouth Ads
Value
Its lack of available curtain side airbags is evidence that PT Cruiser is falling behind the times. And you have to get a turbocharged model for decent acceleration. Nonetheless, this tall wagon is adaptable, affordable, and reasonably comfortable.
News
PT's redesign has been pushed back again, now rumored for 2009 or 2010. Sources say Chrysler is still debating key issues including powertrains, styling, and even the name, hence the delay. But based on what we've heard, the PT would likely morph into a luxury compact crossover SUV, a lower-priced rival to the likes of Acura RDX and a companion for Chrysler's Aspen. If offered with a V6, the vehicle would be built off the JS platform introduced with Chrysler's 2007 Sebring sedans; if 4-cyl only, it would likely use the GS architecture of the Dodge Caliber and Jeep Compass/Patriot wagons. Both platforms are engineered for all-wheel drive, so that should be available. Whatever formula Chrysler chooses, look for modern styling with maybe a hint of the current retro look. As for a next PT convertible, we don't hold much hope because engineering costs would likely make sticker prices too high for the car's intended market.
Review Flashback: 2001 Hummer H1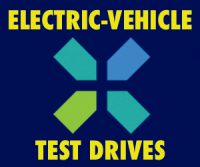 Auto Shows
Steve & Johnnie's Road Tests