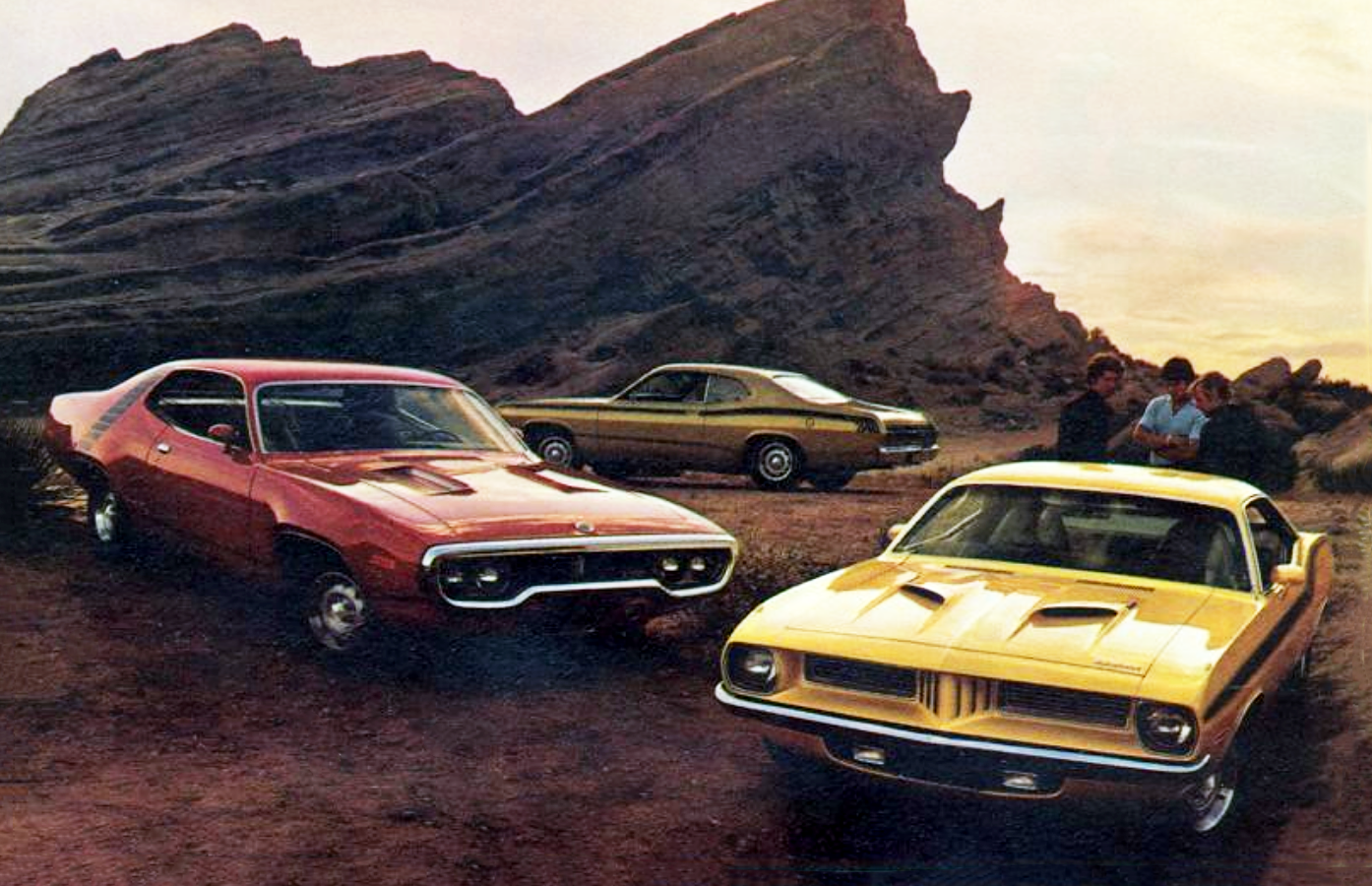 More than most brands, Plymouth was an automotive marque with many personalities. As a kid, I knew no one with an interesting Plymouth. I learned to drive on a Slant-Six-powered 1974 Valiant that had been repainted by Earl Scheib.
A buddy of mine drove a Satellite with a 318, which was the closest any of my friends ever came to an exciting Plymouth. To me, Plymouths were affordable, reliable, and reasonably fuel efficient, at least by the standards of the day.
I never spent time in a Barracuda or GTX, never heard the roar of a 440-cubic-inch V8 venting through Glasspacks, and certainly never enjoyed the thrill of anything Hemi-powered.
There's a good chance your experience with Plymouth was very different from mine. Still, I remember the brand fondly, as reliability and low cost of ownership were things my family and friends put a high value on back in the day.
To celebrate this now-defunct arm of what we once called the Chrysler Corporation, we have amassed 20 classic print ads for your consideration. If you have any specific Plymouth memories, please tell us about them. The place to leave comments is down below.
1947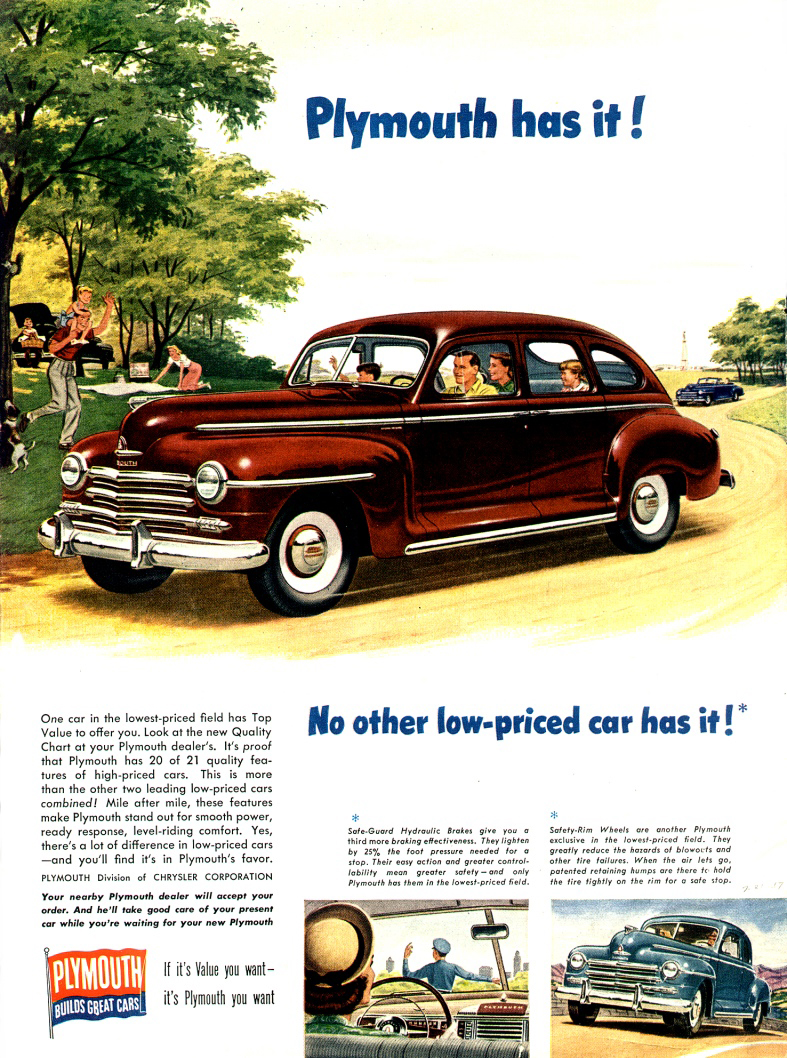 Forgotten Concept: Plymouth XP-VIP
1954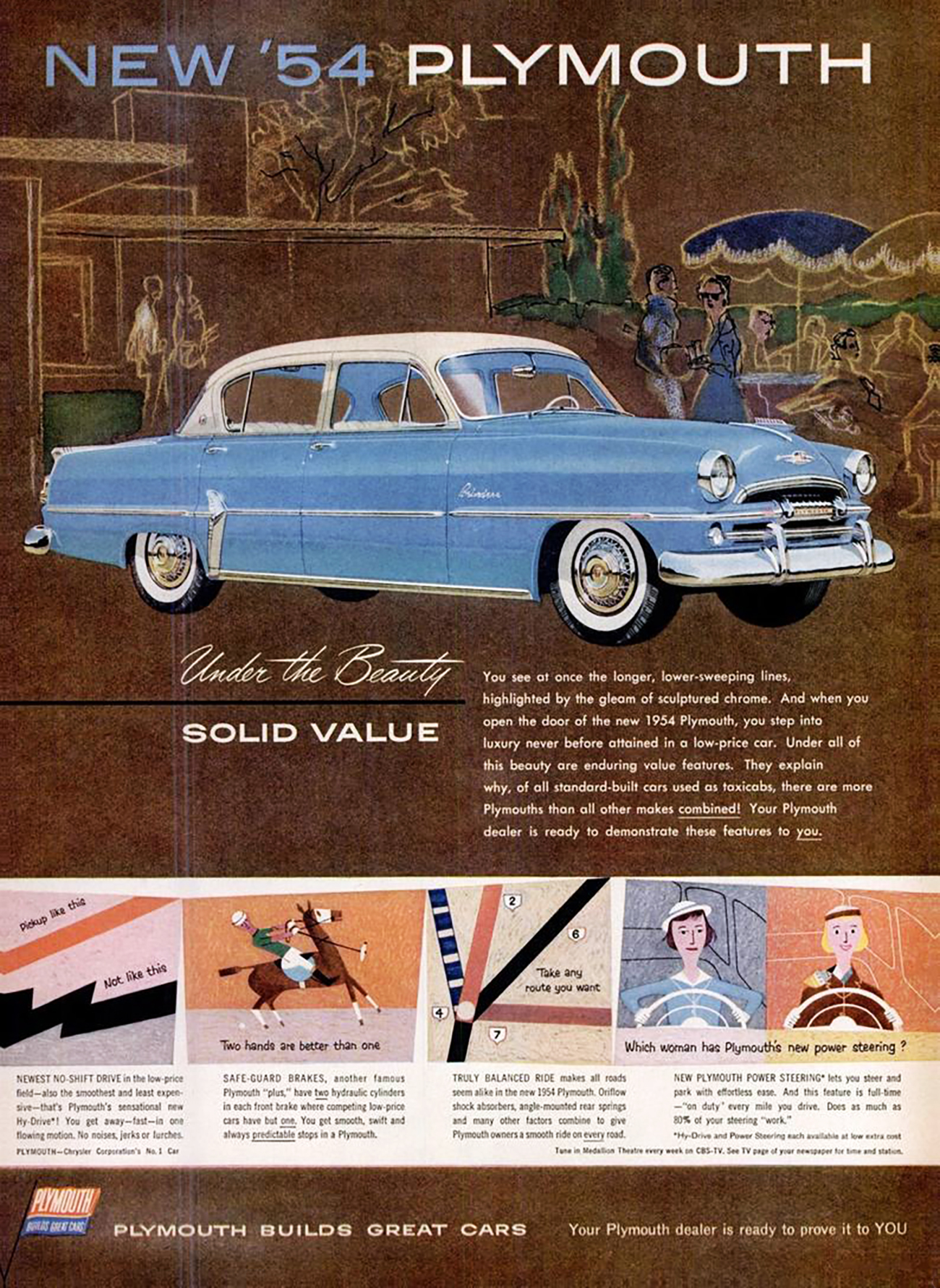 Photo Feature: 1960 Plymouth Fury Hardtop Coupe
1961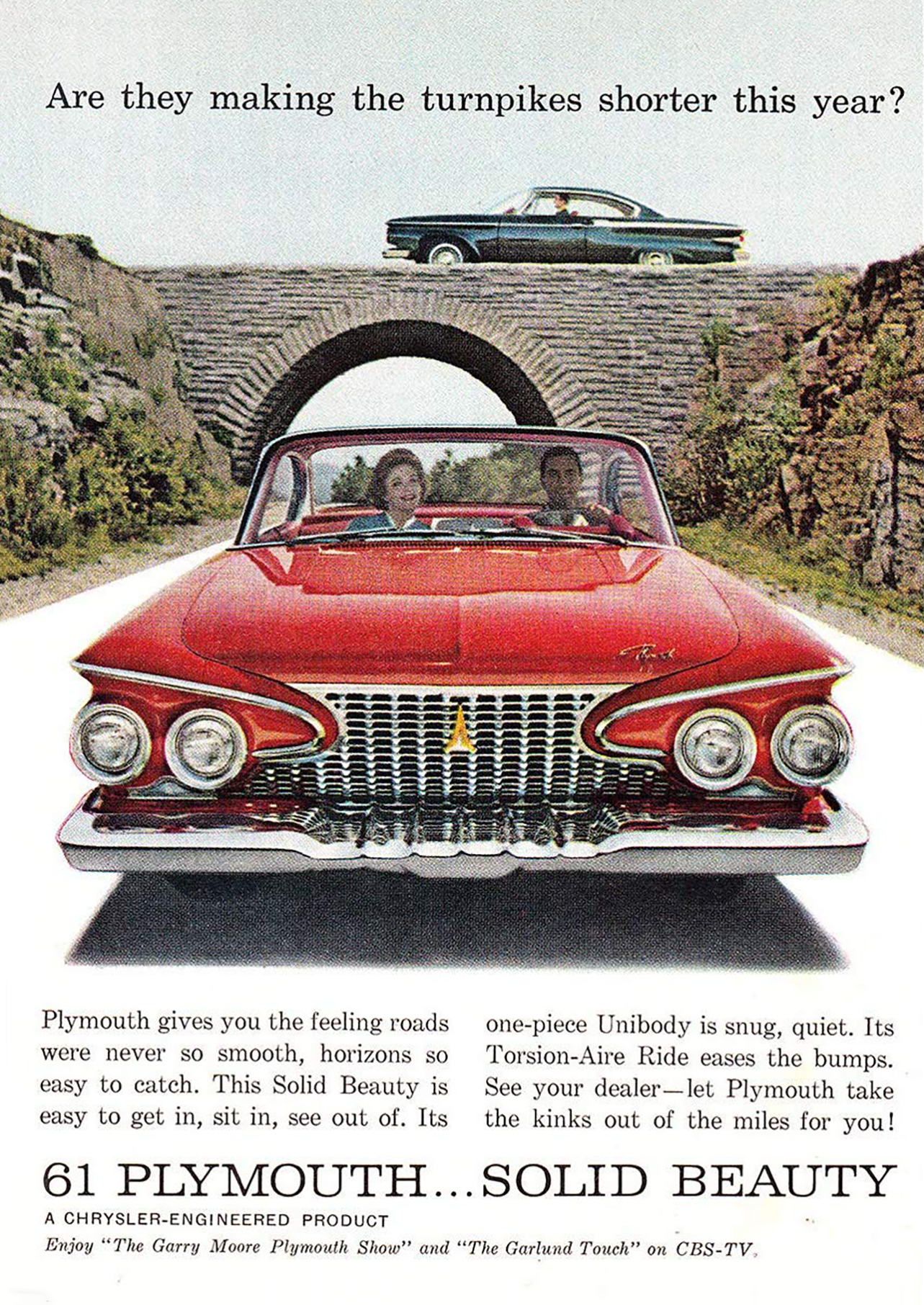 Photo Feature: 1953 Plymouth Cranbrook Convertible Coupe
1961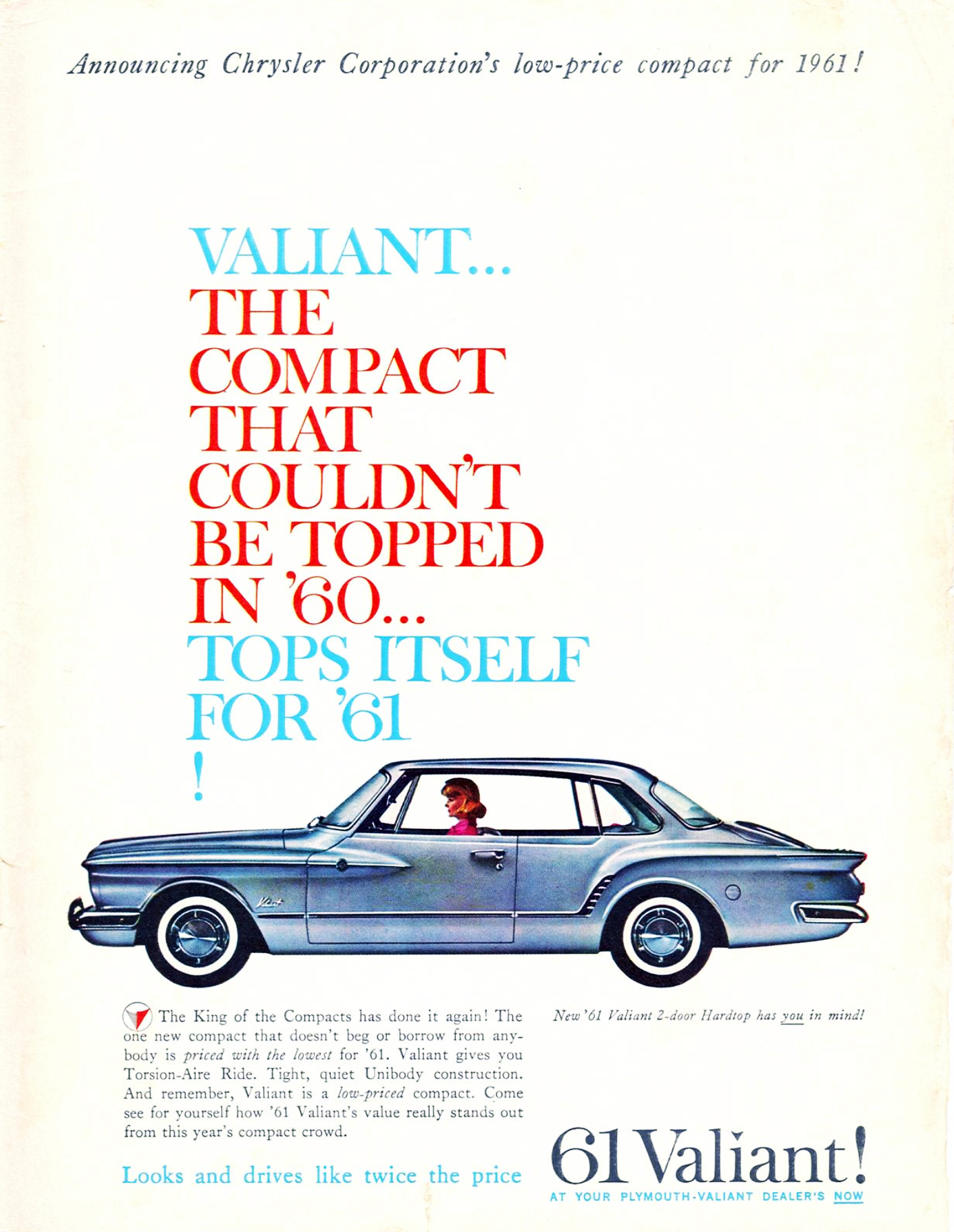 Malaise Muscle: 1976-1980 Dodge Aspen R/T and Plymouth Volaré Road Runner
1964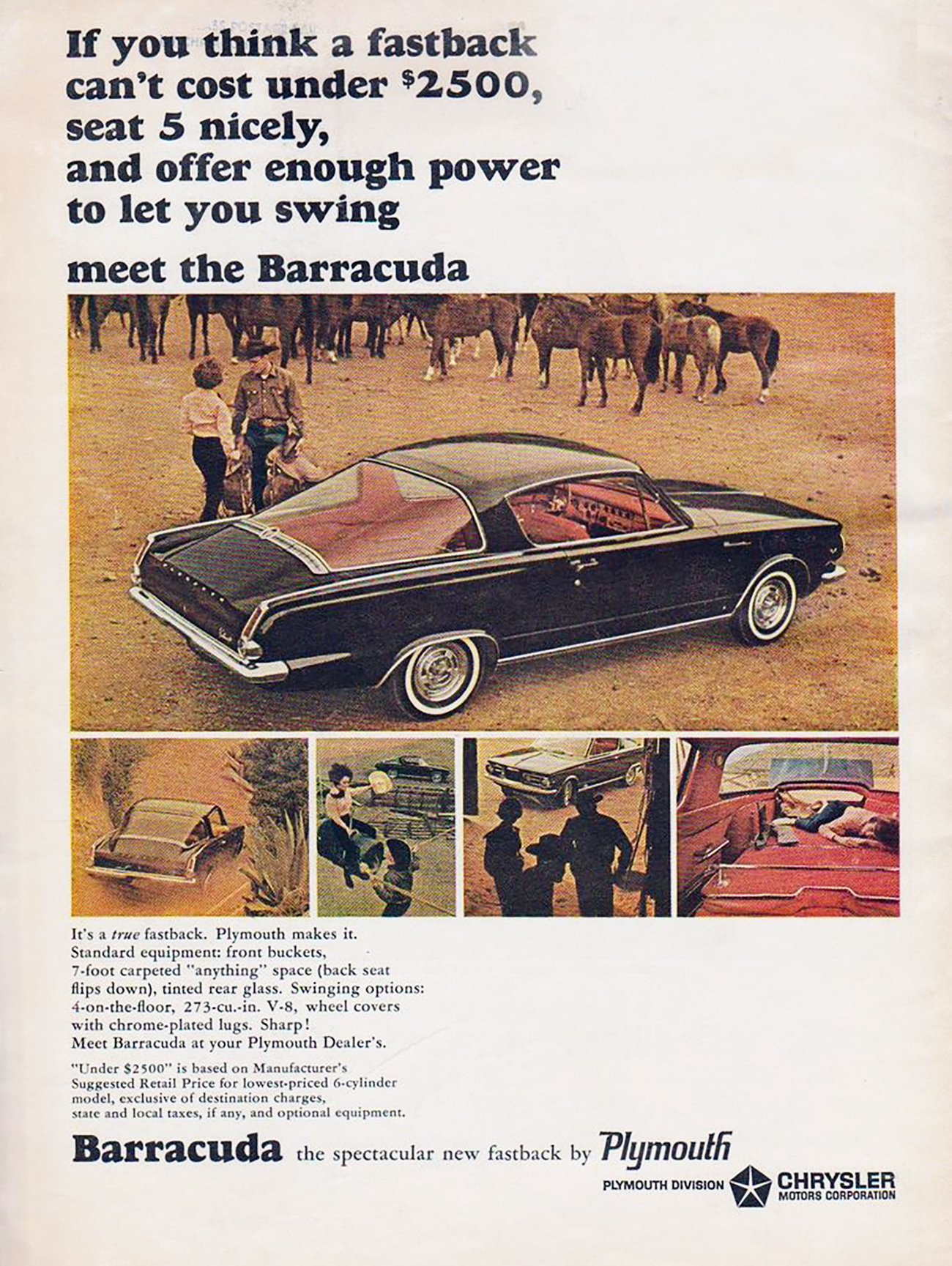 1966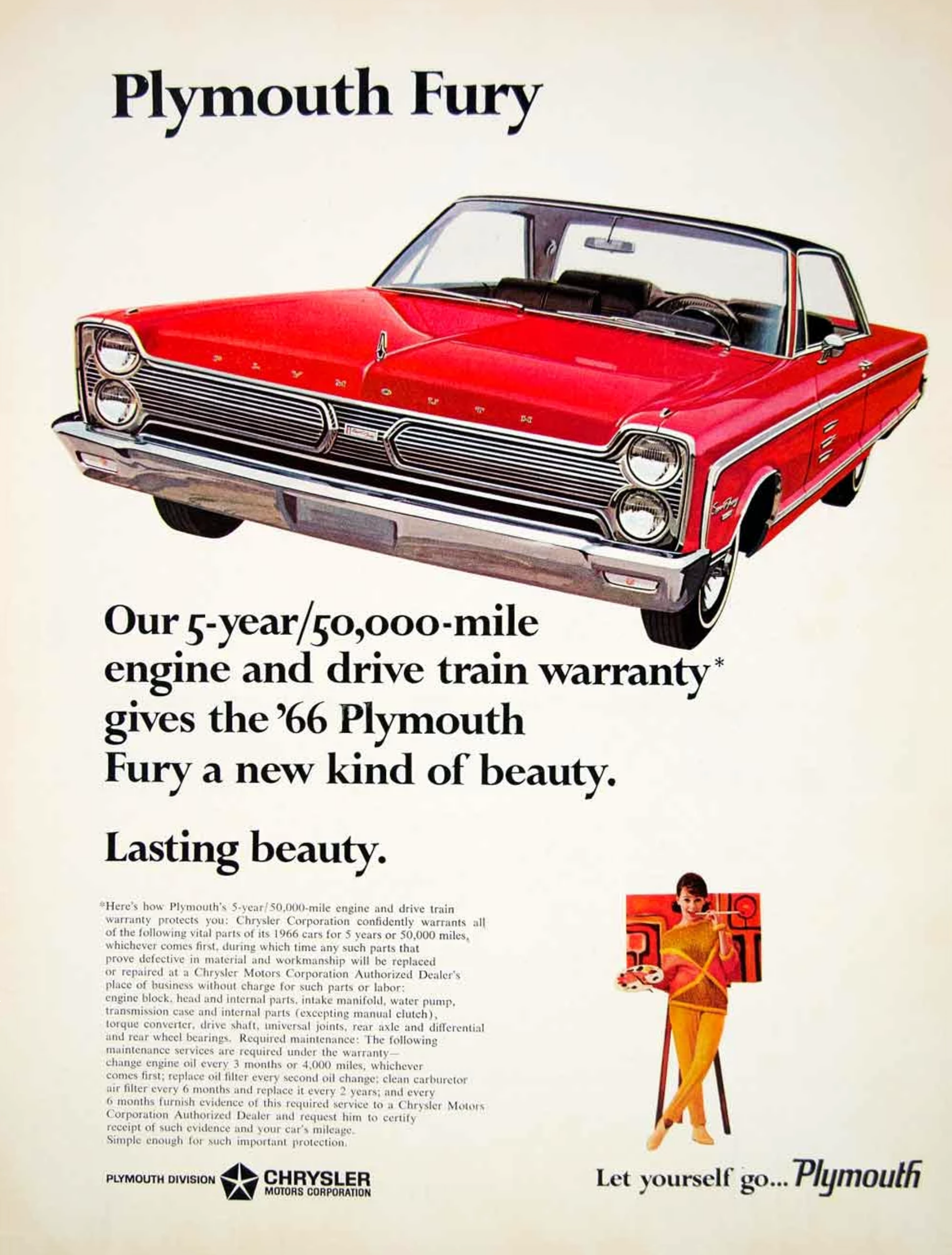 Review Flashback! 1980 Plymouth Volaré
1969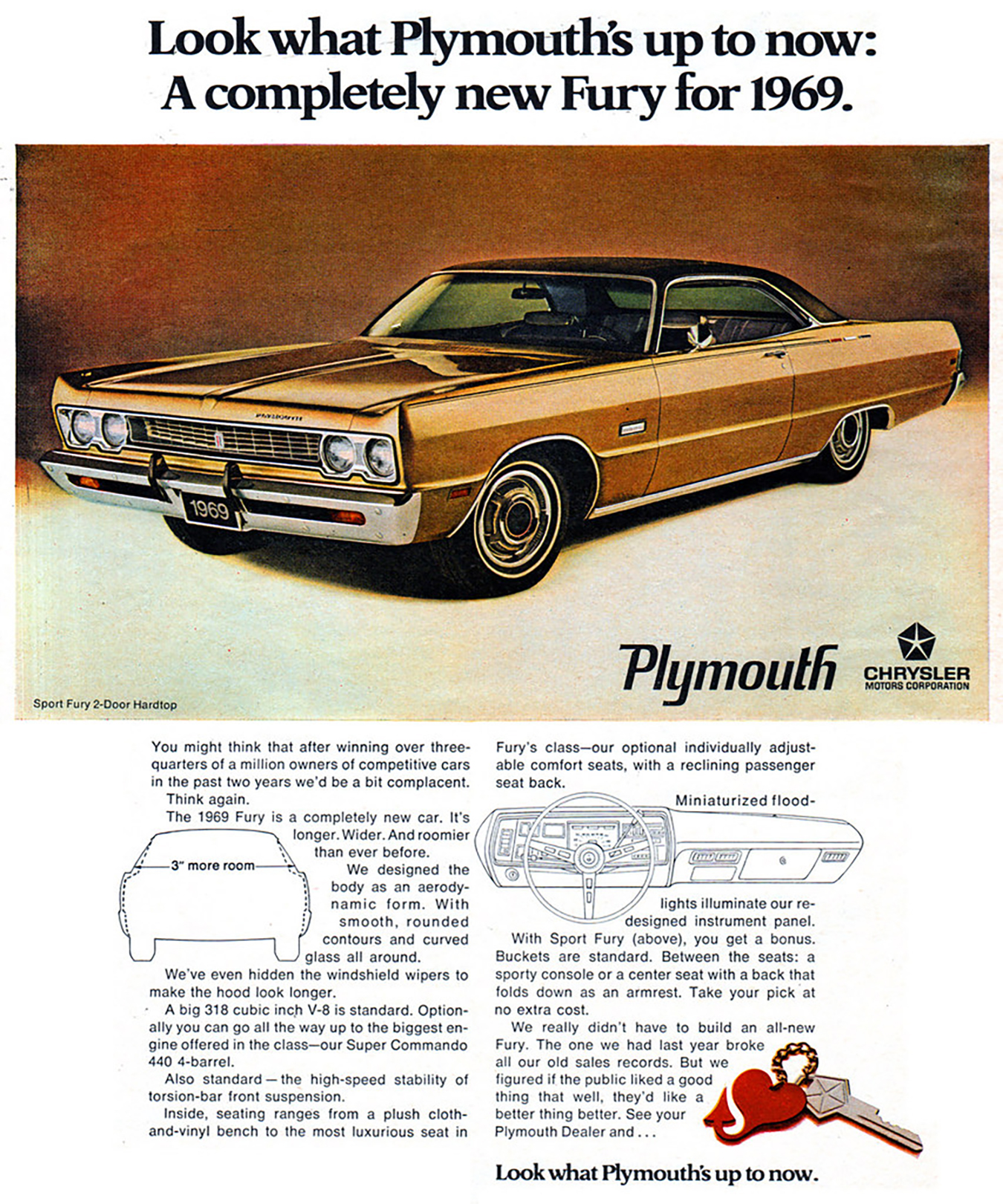 Review Flashback! 1980 Plymouth Gran Fury
1970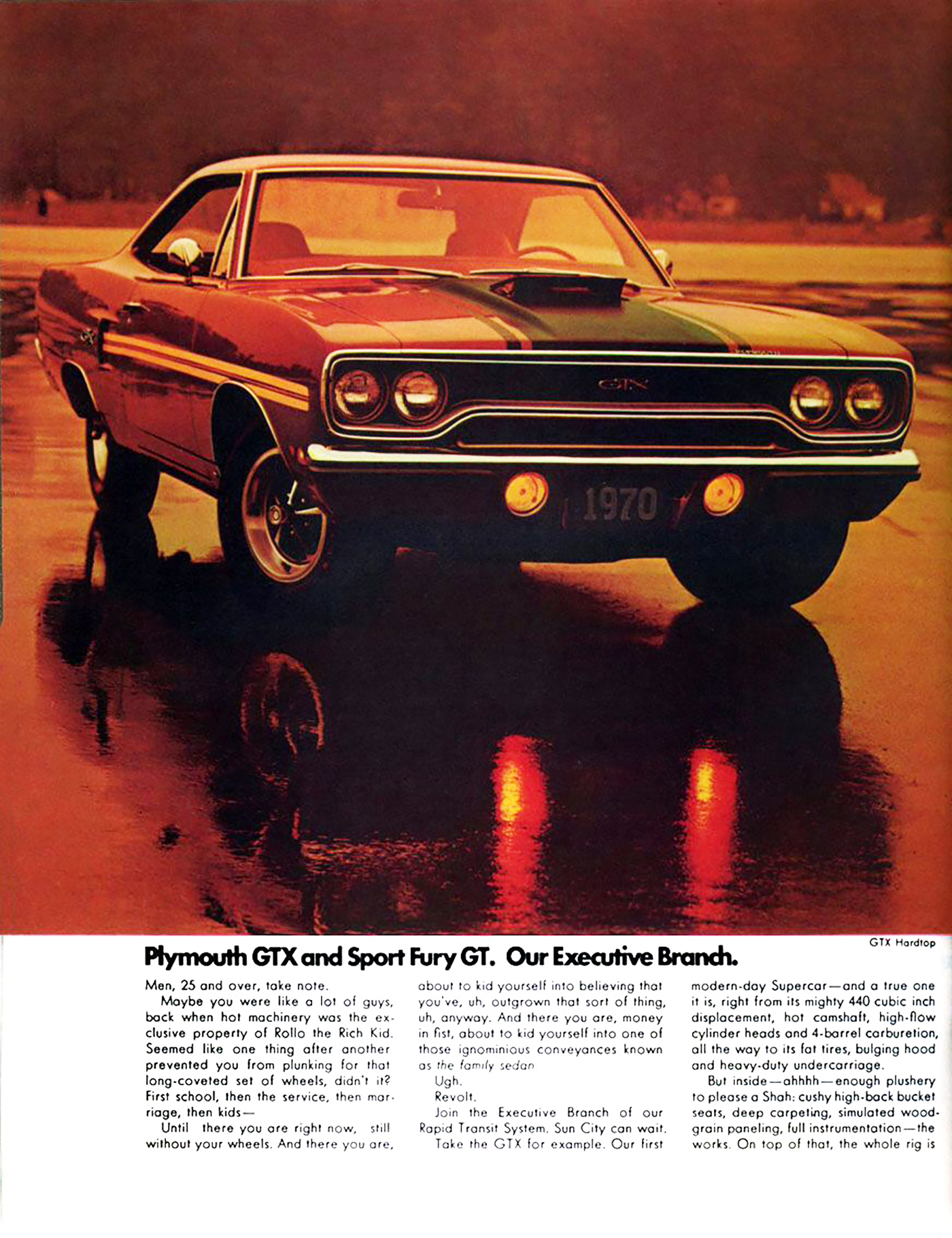 Review Flashback! 1981 Plymouth Horizon
1971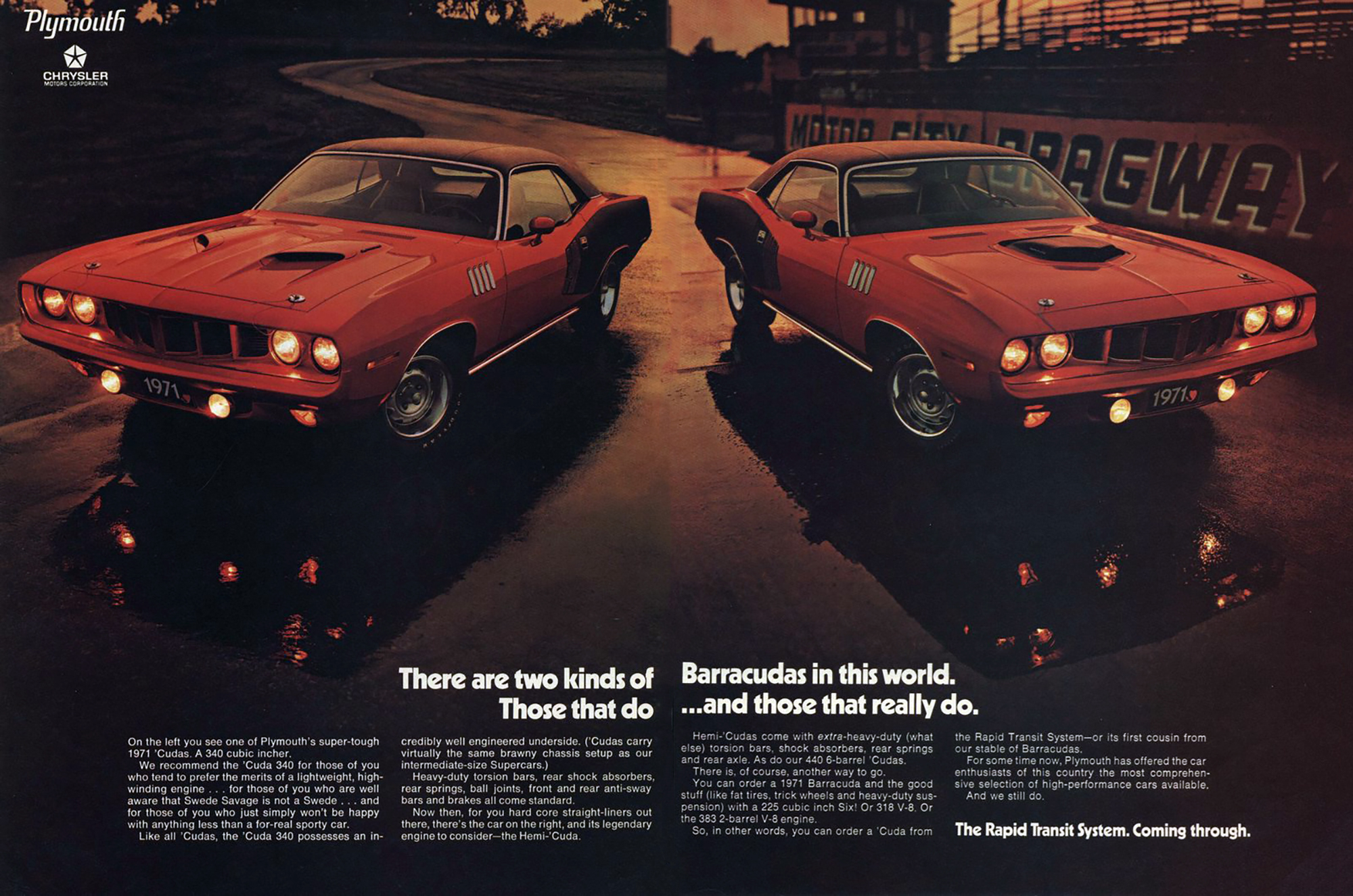 American Classics at the 2019 Goodguys Heartland Nationals
1972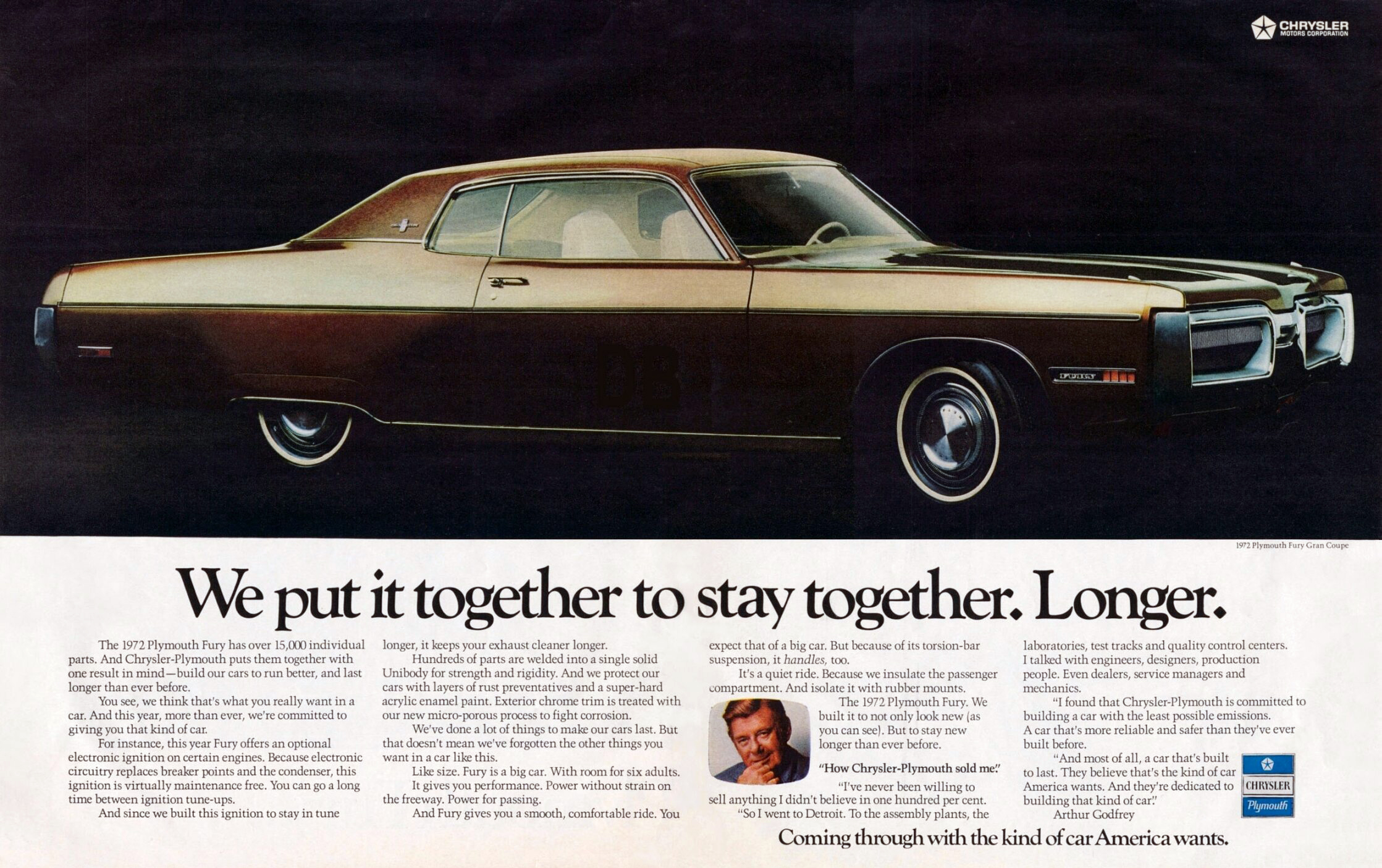 Performance Madness! 10 Classic Car Ads Featuring Horsepower Numbers
1972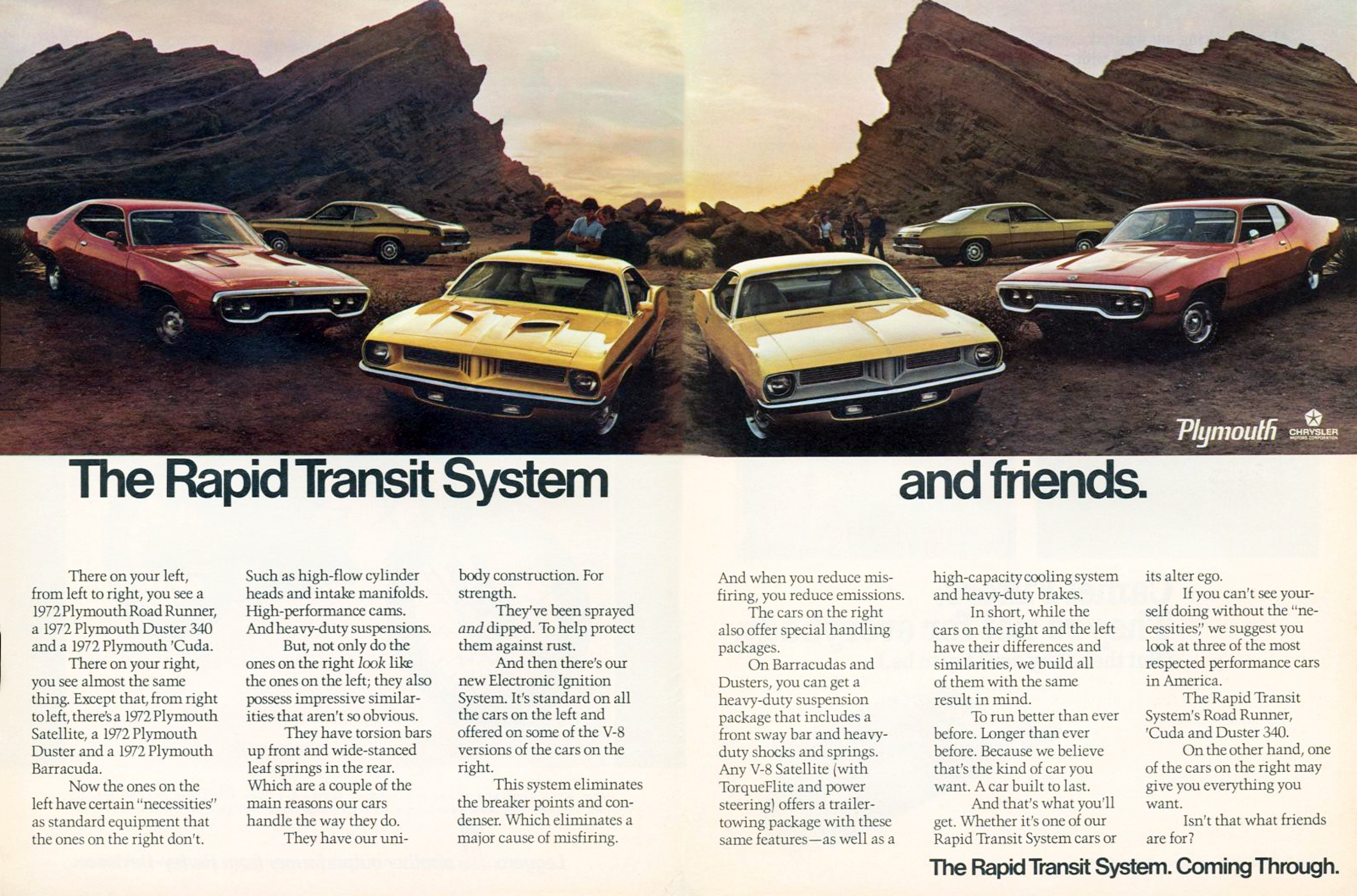 Chrysler Gives Dart the Mopar Treatment
1973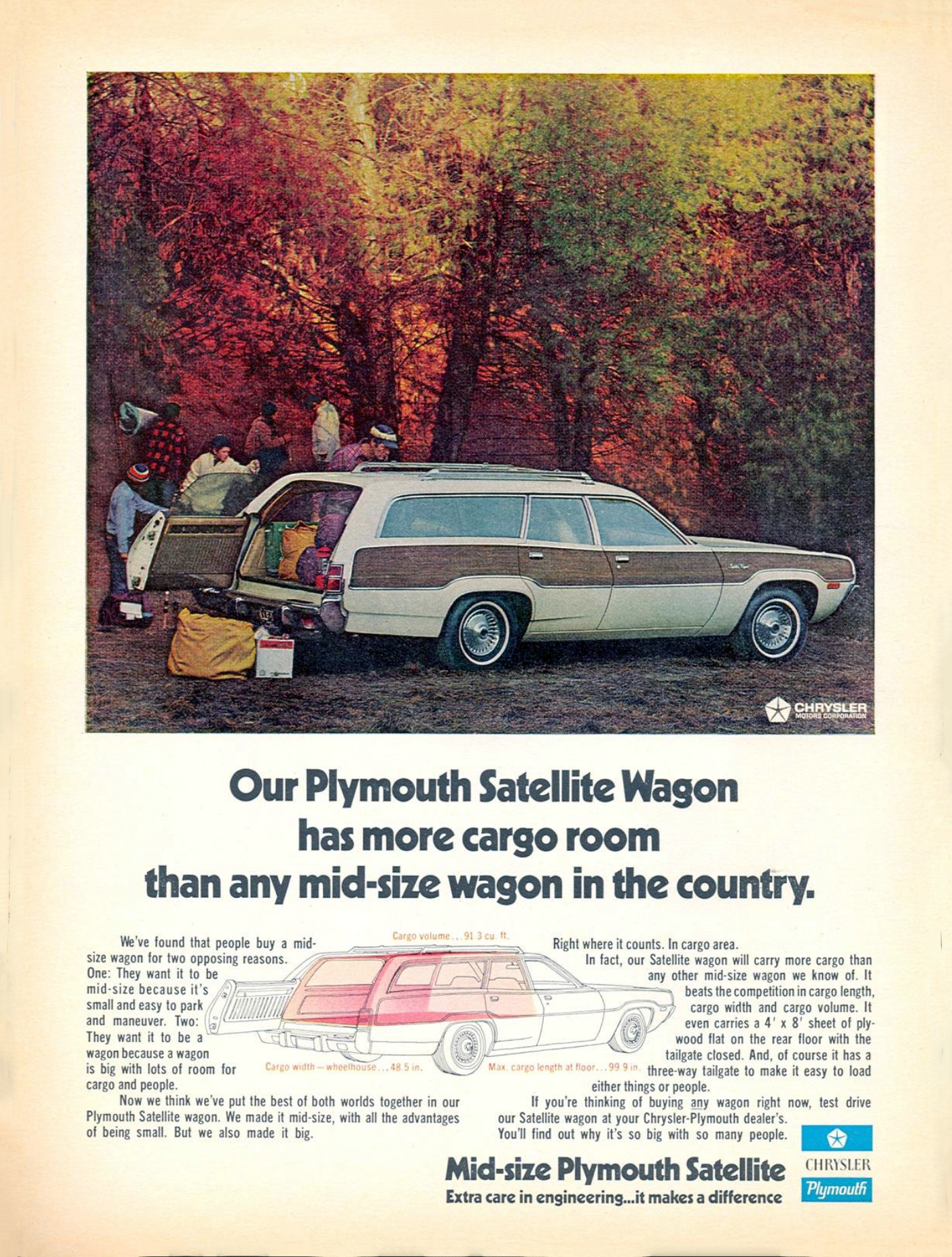 The 8 Best-Looking Cars of 1978
1974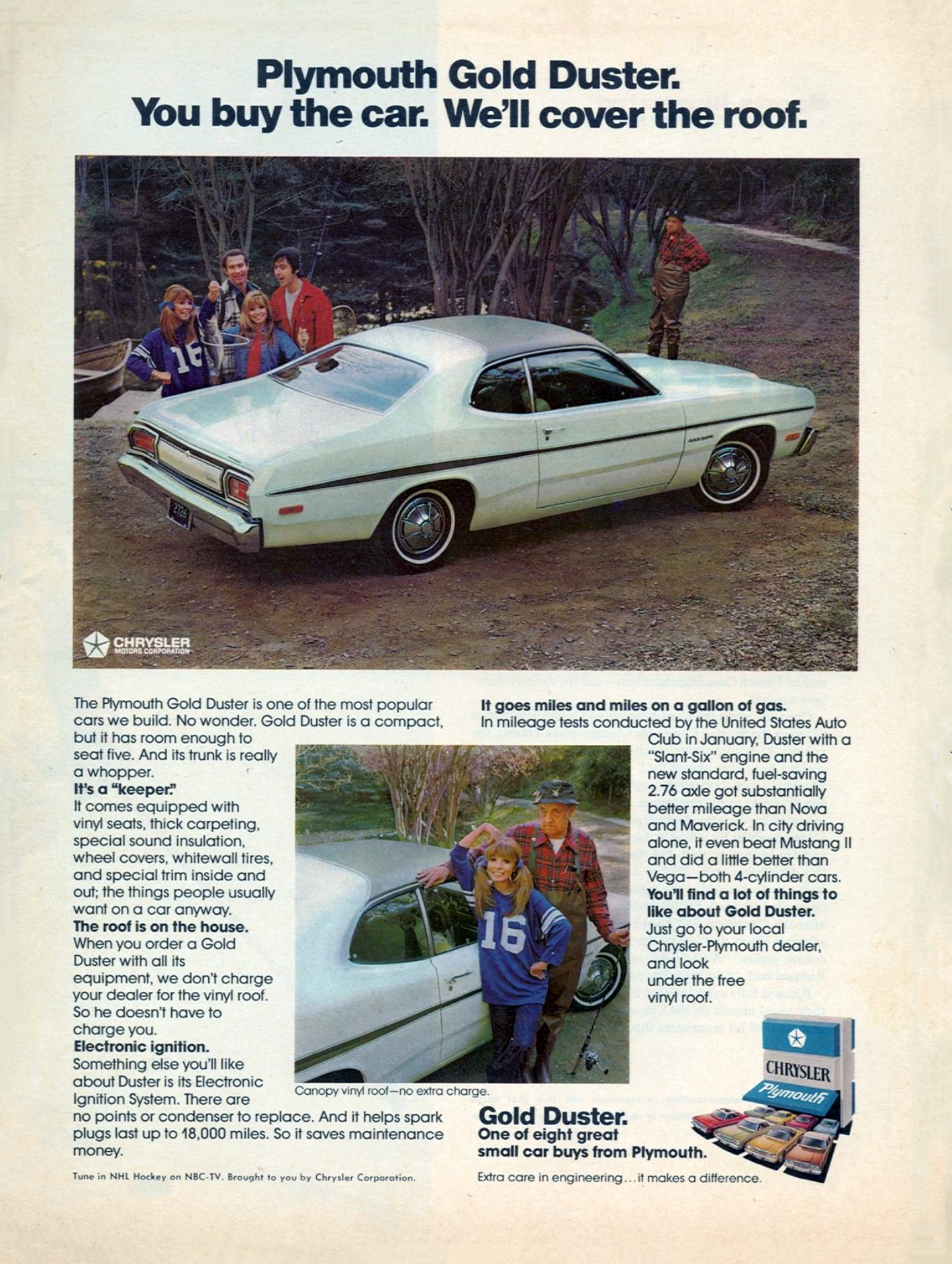 Engine of a Lesser God: Remembering the Mitsubishi 2.6-liter "Hemi"
1976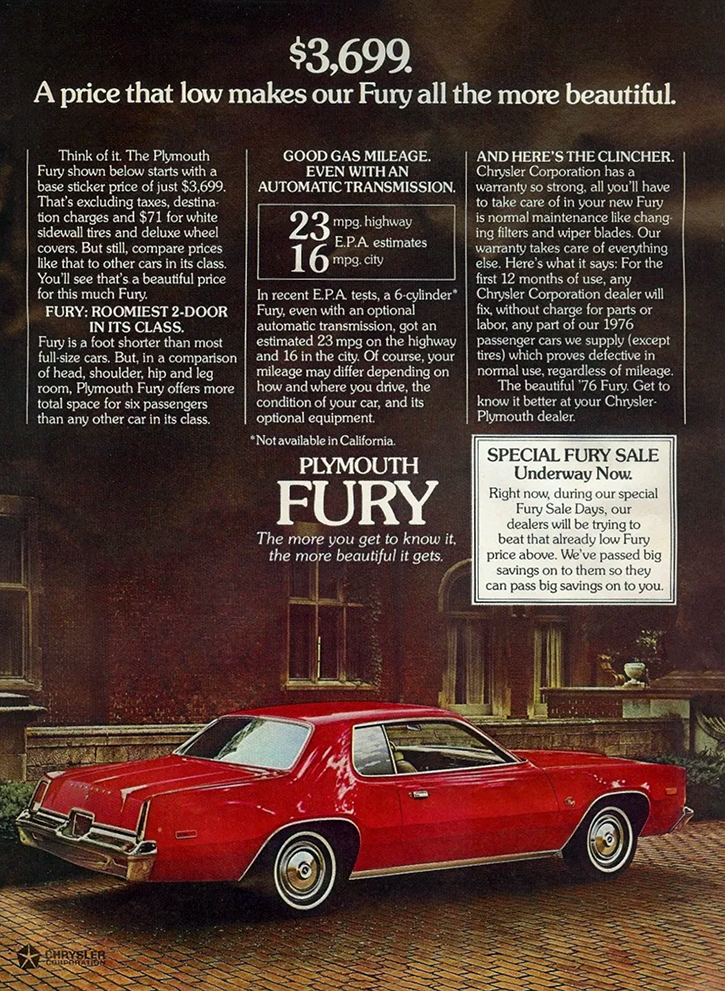 1976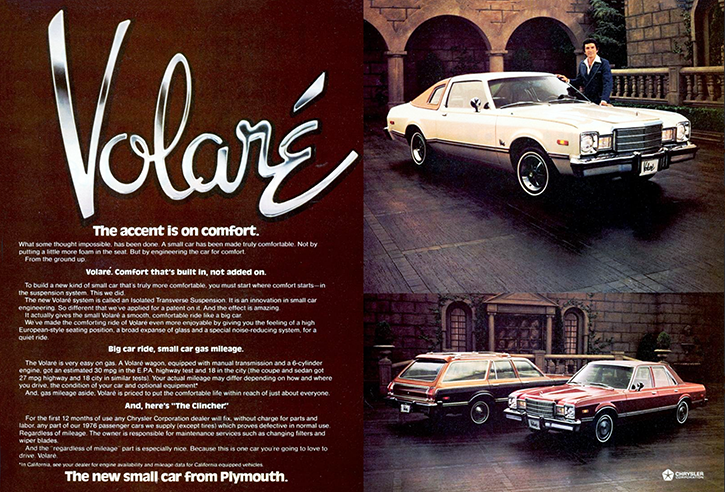 1977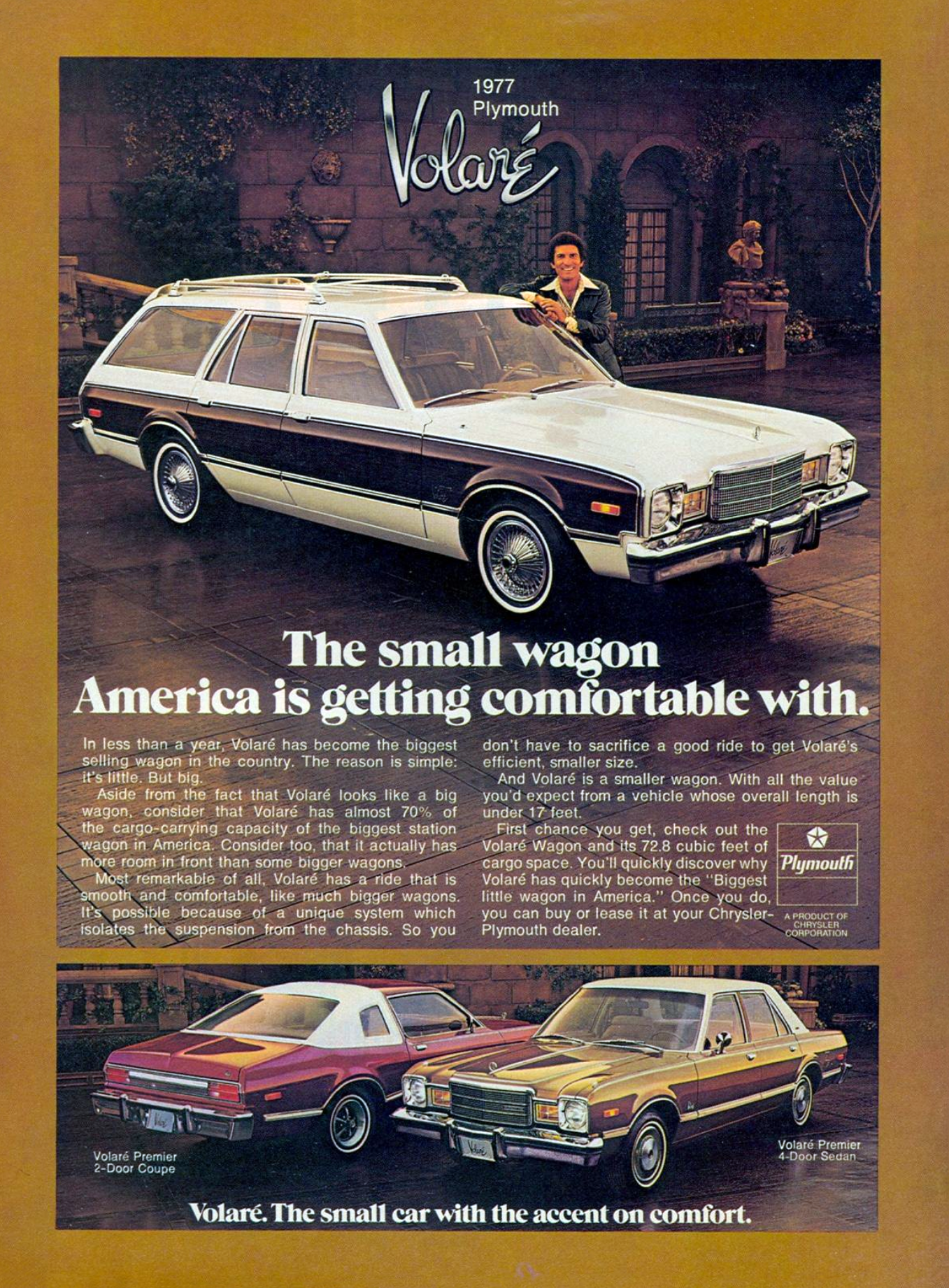 Fast and Curious: 7 Unusual Star Cars from the "Fast and Furious" Series
1978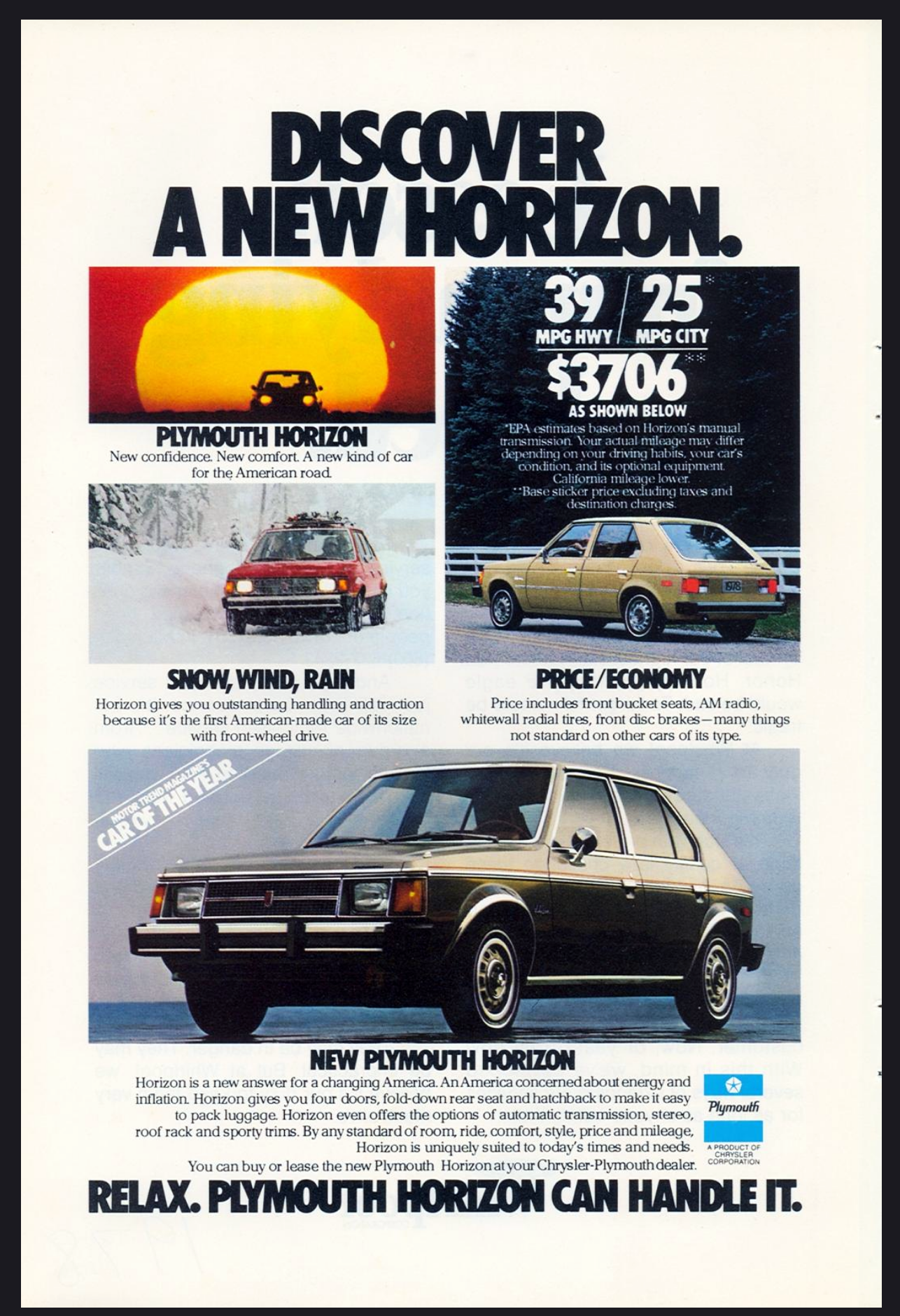 5 Most-Powerful American Cars of 1980
1981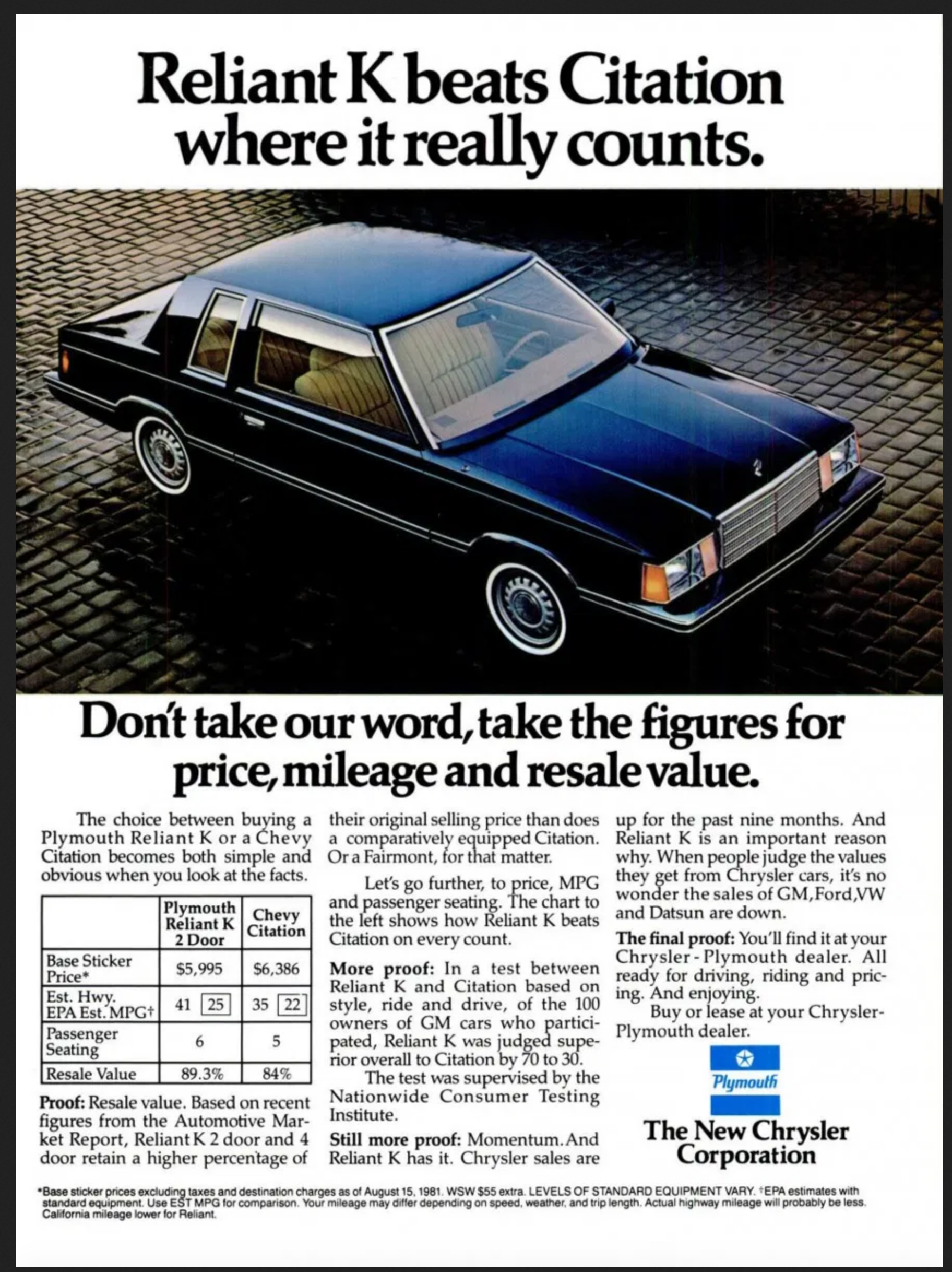 1982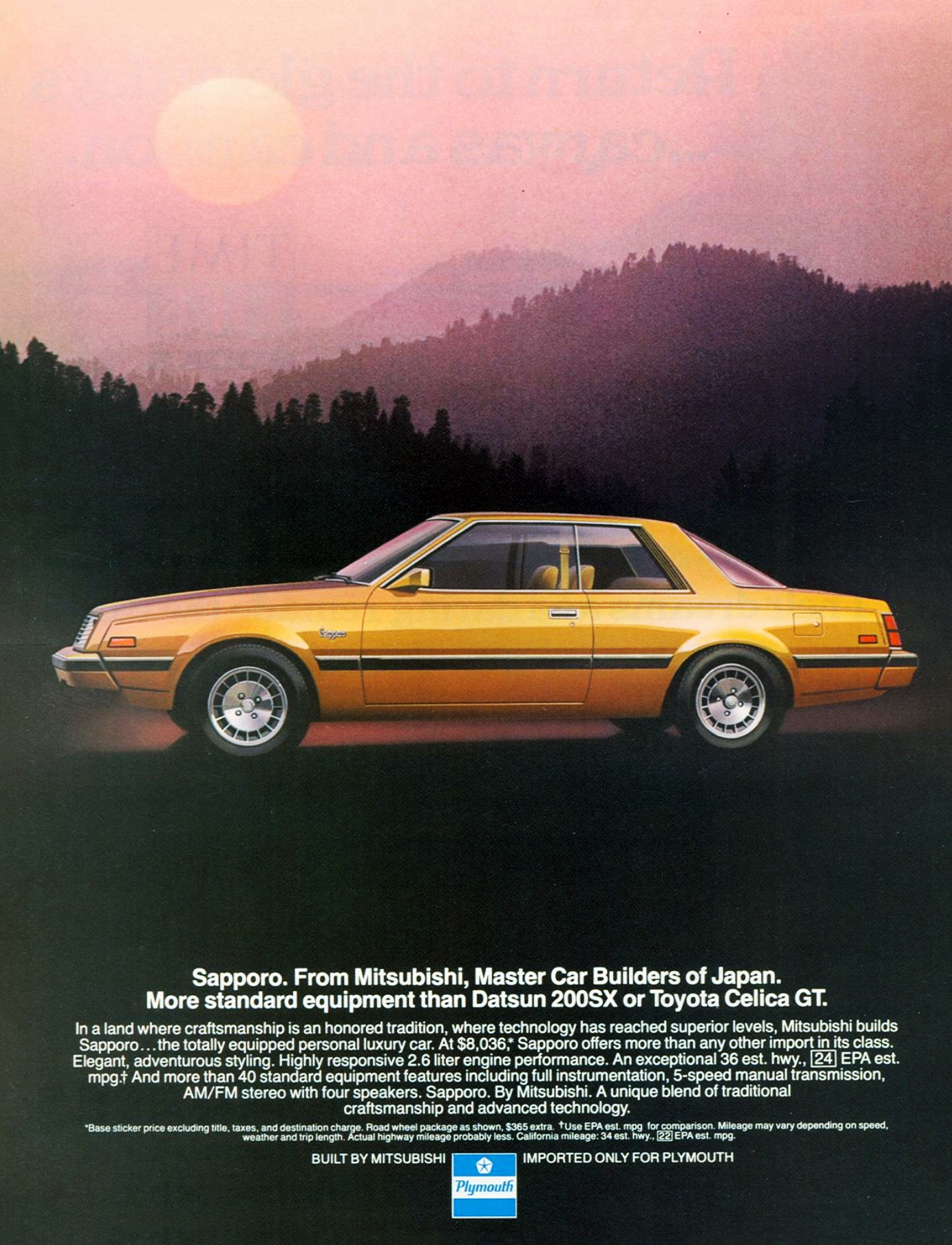 Senior-Year Lust: The Coolest Cars in (Not of) 1975
1987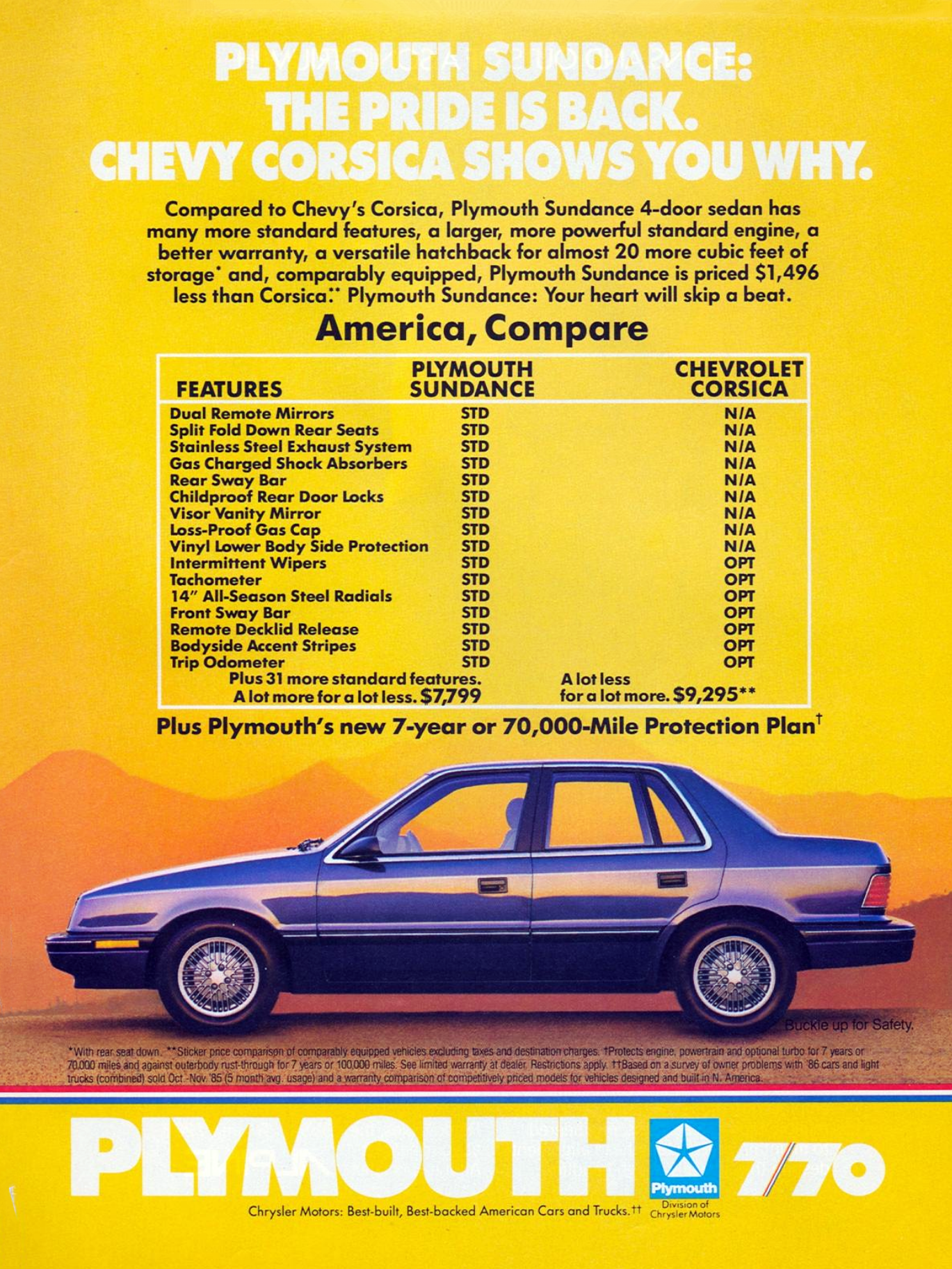 Forgotten Concept: Chevrolet Code 130R