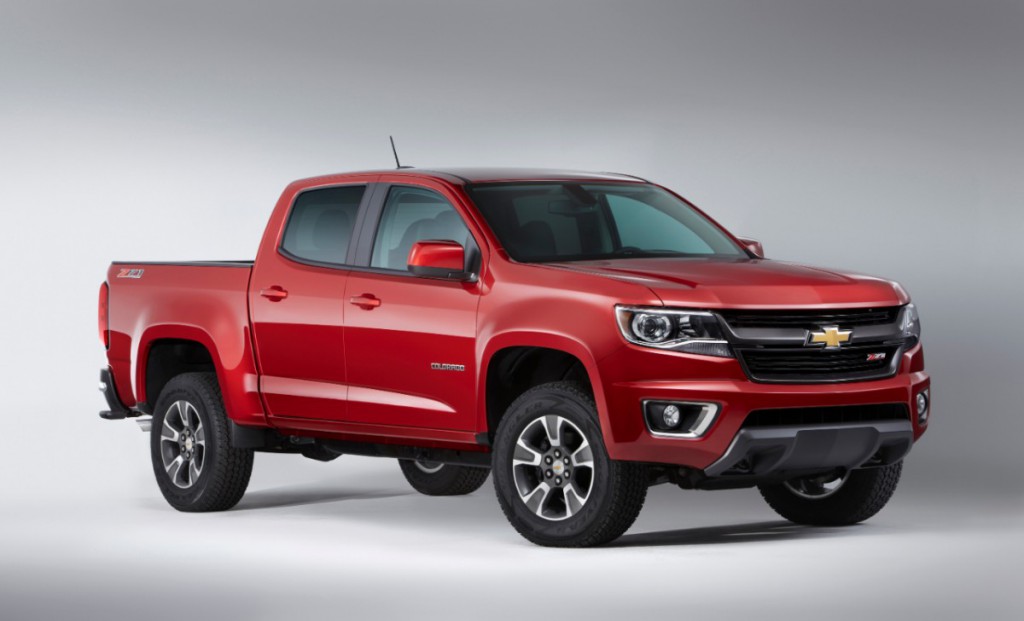 Chevrolet just pulled the wraps off the redesigned Colorado midsize pickup, which is due to go on sale next fall as a 2015 model.
Ever since the previous-generation Colorado was dropped after the 2012 model year, Chevrolet has been without an entry in the midsize-pickup segment. And it's not alone. A class that contained 11 entries as recently as 2010 has been hit by attrition that has left it with just three players today: the Toyota Tacoma, Nissan Frontier, and Honda Ridgeline. And despite the drastically reduced level of competition, none of those trucks are setting sales records on fire.
2016 Los Angeles Auto Show: 2017 Chevrolet Colorado ZR2
By all accounts, what has been killing off midsize pickups is the expanded capabilities of full-size ones. Fuel-economy gains have made the "big boys" just as thrifty as their smaller siblings, and the blessing of high volume has made them only slightly more expensive. But Chevrolet feels there's still reason to have a midsizer in the showroom, at least if it's the right one.
The new Colorado is based on a pickup that is currently sold in other parts of the world, though Chevrolet is quick to note that numerous improvements have been made to meet U.S. market expectations. The Colorado will initially be sold only in extended- and crew-cab body styles, though customers who would normally buy a regular cab can order the extended-cab version with a rear-seat delete that leaves a large, open storage area behind the driver. Extended cabs come with a 6-foot cargo box, crew cabs with either a 5- or 6-foot bed. Both lengths contain numerous tie-down-hook locations, and Chevrolet is set to offer a wide assortment of bed accessories such as bike racks.
Initially, two engines will be offered: a 2.5-liter four-cylinder and a 3.6-liter V6. Horsepower ratings have not yet been finalized, but Chevrolet is estimating the former at 193 hp, the latter at a class-leading 302 hp. A 6-speed manual transmission is offered on 2WD WT extended cabs, but available on that model–and standard on all others–is a 6-speed automatic transmission with either rear- or part-time 4-wheel drive. Maximum towing capacity is expected to be 6700 lbs.
But the big powertrain news is that the 2016 models are expected to offer a 2.8-liter 4-cylinder turbodiesel. Like the truck itself, this engine is already offered in global markets but will be "enhanced" for the U.S.
With most of the focus—and sales—going to full-size pickups of late, those in the midsize class have been largely overlooked when it comes to modern features. Chevrolet is moving to correct that shortcoming on the new Colorado. Expected to be offered are an 8-inch dashboard touch screen, multiple USB ports, navigation system, and Chevrolet's MyLink infotainment system with voice recognition, along with safety features such as forward collision alert, lane departure warning, GM's OnStar assistance system, and a standard rearview camera.
Test Drive: 2016 Chevrolet Colorado Z71 Duramax Diesel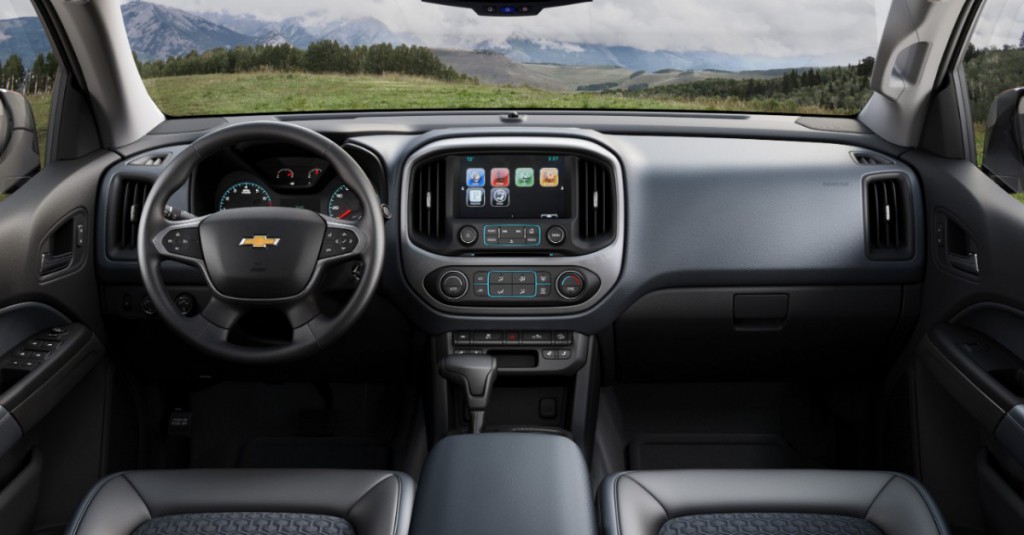 Although the 2015 Colorado has not yet been made available for test drives, we did get the opportunity to crawl through some pre-production models at a recent press event. Interior materials had clearly not yet been finalized, but the overall design and layout were improved over those of the previous Colorado—and those of its direct rivals. Most notable were the large, handy controls and numerous storage areas, including a good-size glovebox, decent-size console box, forward console bin with aux/USB/12-volt jacks, two cupholders, a dash bin, and a rear console bin, along with a map pocket, cupholder, and a small bin in each front door. The rear seat in crew cabs offers adult-size space with a comfortable seat-back angle. The cushion flips up to reveal a wide, segmented storage compartment underneath. Visibility seems just so-so, with average-width front roof pillars, wide center pillars, and thin rear pillars.
In terms of sophistication, the Honda Ridgeline still tops the (very small) class, but it's limited to one configuration: an all-wheel-drive crew cab—with a starting price approaching $30,000. It seems the new Colorado will bridge the gap between the ritzy Ridgeline and the rather dated Nissan Frontier and Toyota Tacoma, which Chevrolet hopes will bring new life—and a lot more customers—to the midsize-pickup segment.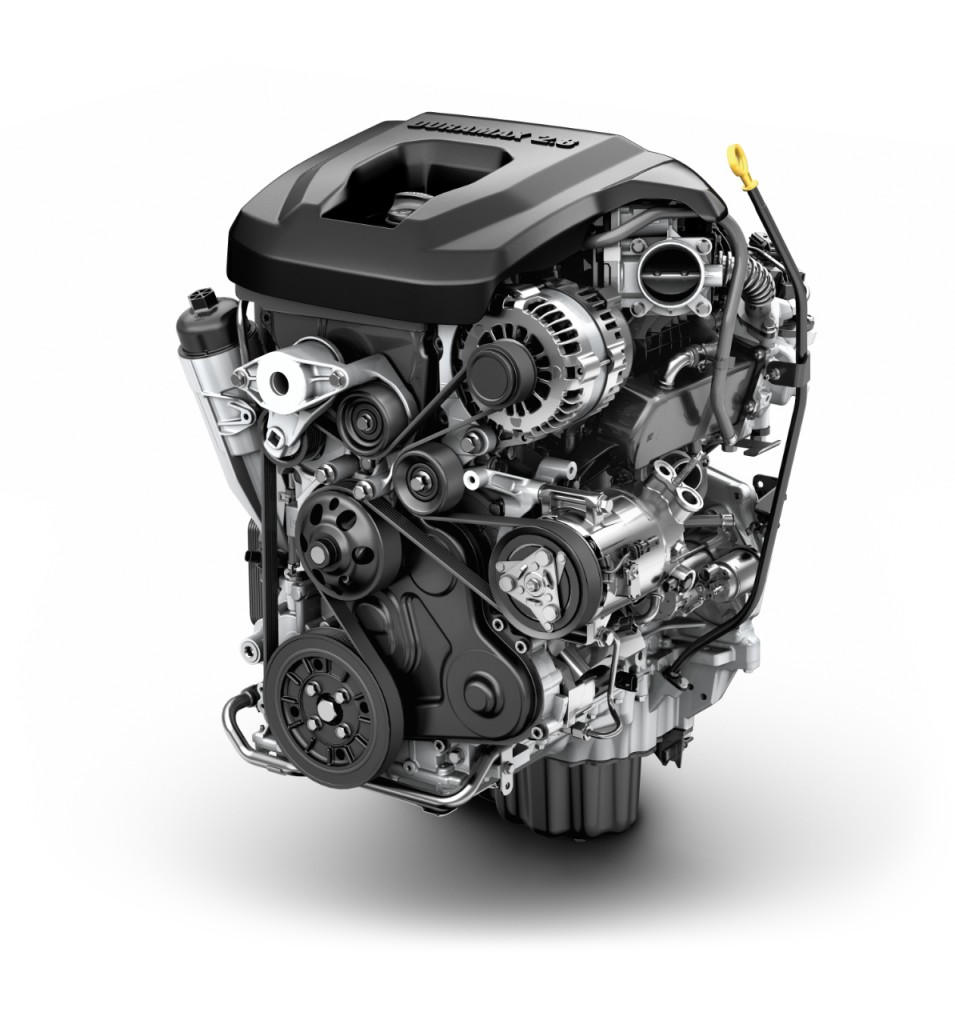 First Spin: 2016 Chevrolet Colorado Diesel