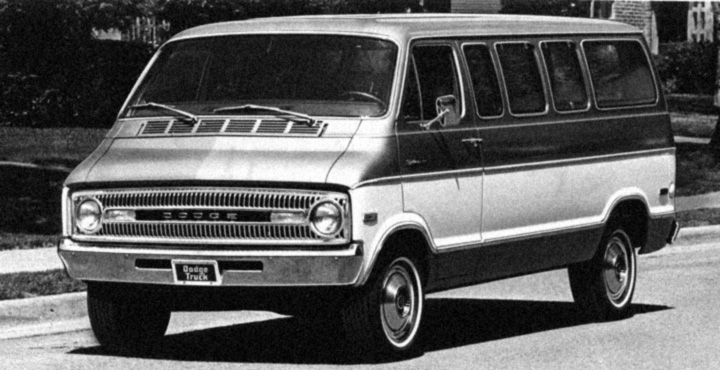 Long before the names Caravan and Voyager would end up on a car-based front-wheel-drive platform, Dodge referred to this people mover as a, "domestic compact wagon."
Regardless of how accurate that description seems in retrospect, Consumer Guide was impressed enough to dub the 1973 Dodge Sportsman a Best Buy.
For comparison, the 1973 Dodge Sportsman rode on a 127–inch wheelbase, was 194 inches long, and weighed 4040 pounds. The 2017 Dodge Grand Caravan rides on a 121-wheelbase, is 203 inches long, and weighs around 4300 pounds. Maybe Dodge was onto something.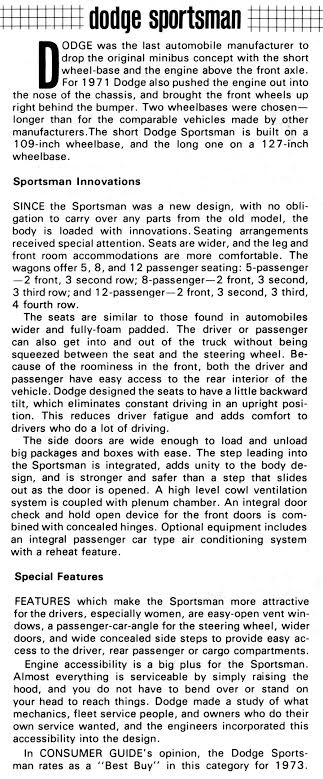 Review Flashback! 1990 Chrysler TC by Maserati
Written by: Tom Appel
on November 20, 2013.
on August 4, 2017.
Auto Shows
Steve & Johnnie's Road Tests