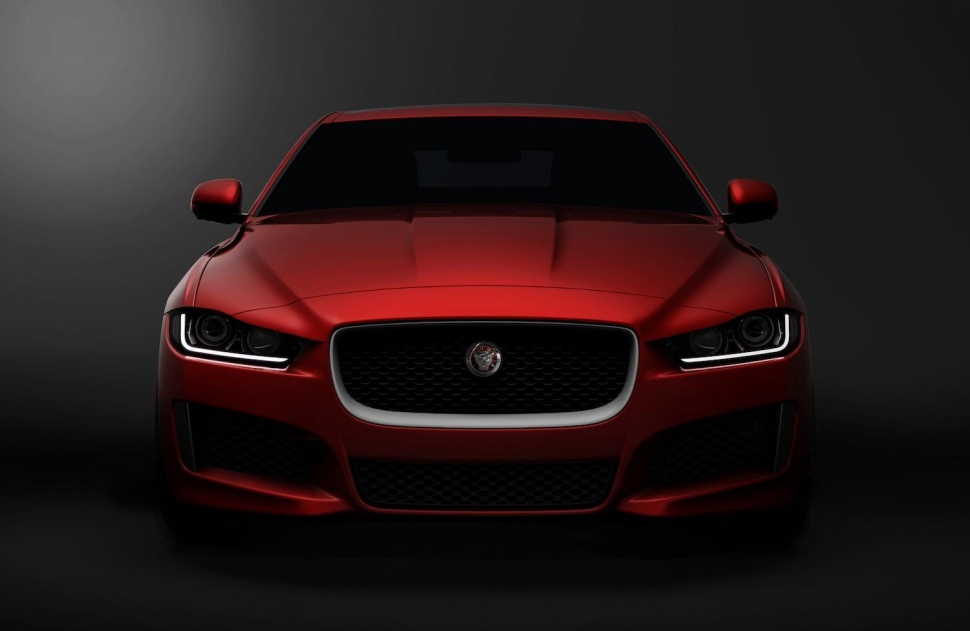 GENEVA — The following is excerpted from a press release issued today in conjunction with the Geneva Auto Show.
(MAHWAH, N.J.) – March 4, 2014 – Today, Jaguar confirmed details of the brand's all-new compact sport sedan, the Jaguar XE which will launch globally in 2015 and comes to the United States in 2016. The Jaguar XE will be the first product built on the new advanced aluminum architecture which was showcased in the C-X17 concept car in 2013. This aluminum intensive structure provides the benefits of lightness and strength for exceptional handling, performance, refinement and efficiency.
Test Drive: 2017 Jaguar XE 35t Prestige
Power will be provided by a variety of engines with a wide range of capacities and output, all delivering inspirational performance and offering the latest innovations in fuel-efficient technologies. The new Ingenium engine line will also offer a flexible engine architecture that can be configured to suit in-line and transverse installations and can be used in both rear-wheel drive and all-wheel drive configurations.
Speaking at the Geneva Auto Show, Dr. Ralf Speth, Chief Executive Officer, Jaguar Land Rover, confirmed: "We announced just a few weeks ago that our new Engine Manufacturing Center would produce a new family of premium, lightweight, low-friction, low emission four-cylinder gasoline and diesel units. The first of our Ingenium engine range will be used in our all-new compact Jaguar sports sedan. That car will be called the Jaguar XE, and it will be unveiled in production form later this year."
Ian Callum, Director of Design, said: "The new Jaguar XE is every bit a modern Jaguar car; more compact in size but visually striking. Customers will expect a great deal from a compact Jaguar car – it must be practical but premium. We never forget we are designing a Jaguar car and that means it must be as exciting to look at and drive as it is brilliant to run and practical to own. We believe we've done just that with the Jaguar XE."
"The all-new Jaguar XE compact sport sedan will bring Jaguar into the largest segment of theluxury car market with a dynamic new entry that will challenge the status quo of luxury car brands," said Jeff Curry, Brand Vice President of Jaguar North America. "Jaguar is charting an exciting new path with the recent launch of the Jaguar F-TYPE and the introduction of the Jaguar XE, which completes our sedan line-up.  We offer a more exclusive, distinct choice in the luxury car marketplace combining progressive British design, a high performance character and advanced aluminum technology."
Jaguar's Andy Goss chats with Consumer Guide about the F-type