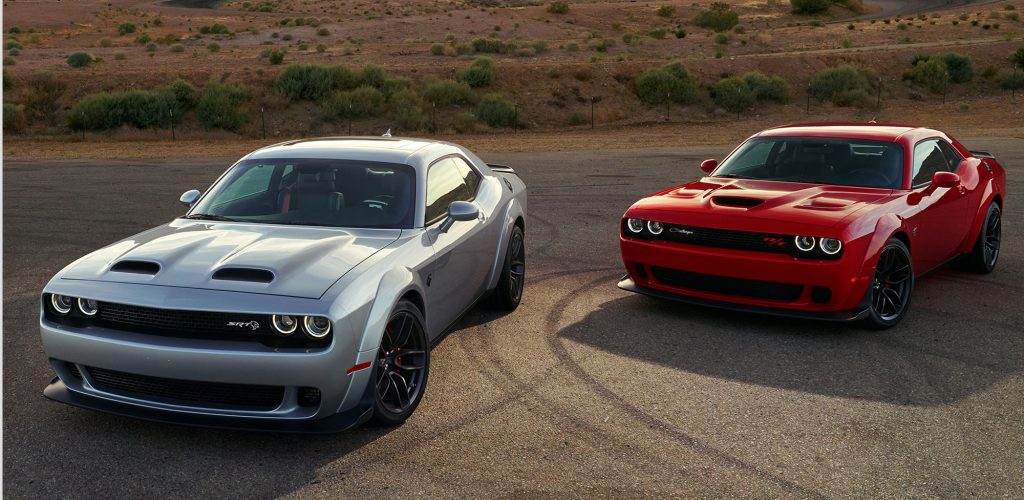 You had to figure this was coming.
After setting the record books ablaze last year with the Dodge Challenger SRT Demon — and keeping its promise that it would be a one-year-only model — Dodge unveiled a more "streetable" version of much the same car for 2019. Plus it carried over some of the Demon's drag-racing technology to a more budget-priced model aimed at … well … drag racing.
2019 Dodge Challenger Hellcat Redeye
Certainly there's an allure to an 800+ horsepower car that can do the 1/4-mile in under 10 seconds, but the Demon not only sacrificed some streetability to achieve those numbers, but it cost nearly $90,000 — and was hard to get even for that. So Dodge followed it up with a Challenger sporting nearly the same power, but with more of an "everyday" focus and a much lower price.
Although Challengers aimed at such had long been strong performers, Dodge really upped the ante for 2015 with the debut of the SRT Hellcat, which made great waves at the time with its 707-horsepower supercharged engine. And though the model continued for 2018, it was somewhat overshadowed (at least in terms of press coverage) by the Demon. But not only does the Hellcat return for 2019 with 10 more horsepower (now 717), its price has been dropped by about $5000 to start at $58,650 ($61,745 after destination and gas-guzzler tax), and it's offered with either a 6-speed manual transmission or 8-speed automatic. Furthermore, it's joined by a Redeye variant carrying an only slightly detuned version of the Demon's engine rated at 797 (!) horsepower, which comes in at 11 grand more. Both models get a new dual-snorkel hood (reminiscent of those offered on the original early-'70s Challengers), and both are available in Widebody form that adds a sport suspension and fender flares covering wider wheels and tires, a combination said to cut lap times and provide a bit more traction during acceleration.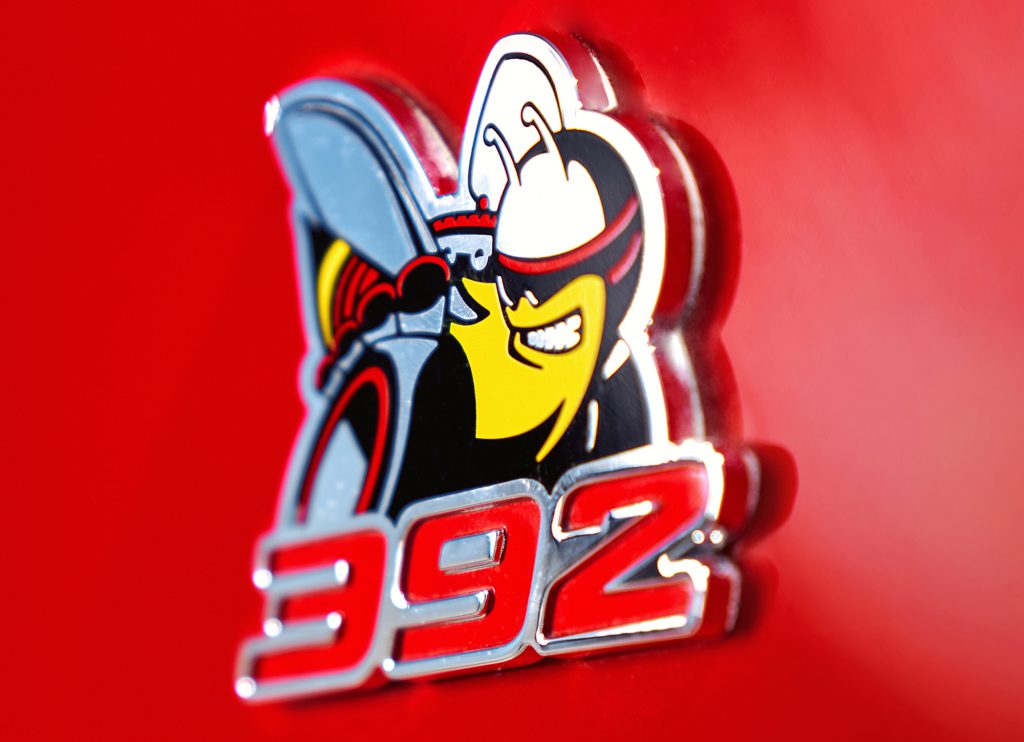 But if your "tastes" run more to under-50-grand machines, Dodge has you covered.
Next step down the line is the R/T Scat Pack, and there's now more than one. The base model starts at $38,995 ($40,390 with destination, an extra $1000 with the manual transmission's gas-guzzler tax) and features a 485-horsepower 6.4-liter Hemi V8 (392 cubic inches for you Old School sorts) offered with either a 6-speed manual or 8-speed automatic transmission. It's also available in Widebody form with wider wheels and tires, fender flares, stiffer adaptive-damping suspension, integrated front splitter below the bumper, and a rear spoiler from the Hellcat model, all for an extra $6000.
But added for 2019 is a new R/T Scat Pack 1320 model — an upgrade that costs $3995 — that's specifically intended for grass-roots drag racers.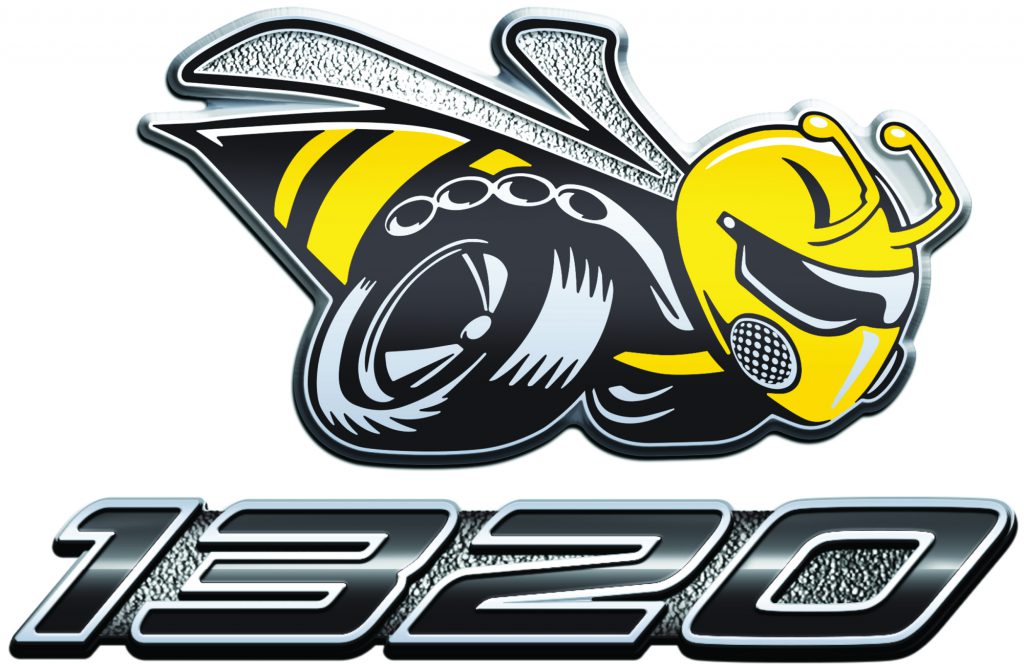 (The name plays off the fact that there's 1320 feet in a 1/4-mile.) It comes with a host of features — many previously fitted to the likewise drag-oriented Demon — including Nexen 20-inch drag radials, Adaptive Dampening Suspension with Drag Mode, TransBrake, Torque Reserve, and heavy-duty half shafts.
It also gets unique "Angry Bee" badges similar to the returning Bee badges found on other Scat Pack models. The 1320 comes only in "narrow body" form (for better high-speed aerodynamics) with the 8-speed automatic. Furthermore, it comes standard with just a driver seat — which Dodge says cuts 114 lbs off the total — though a front passenger seat and rear seat can be added for $1 each (as was the case with the Demon). Dodge claims these modifications cut about .3 seconds from both the 0-60 and 1/4-mile times.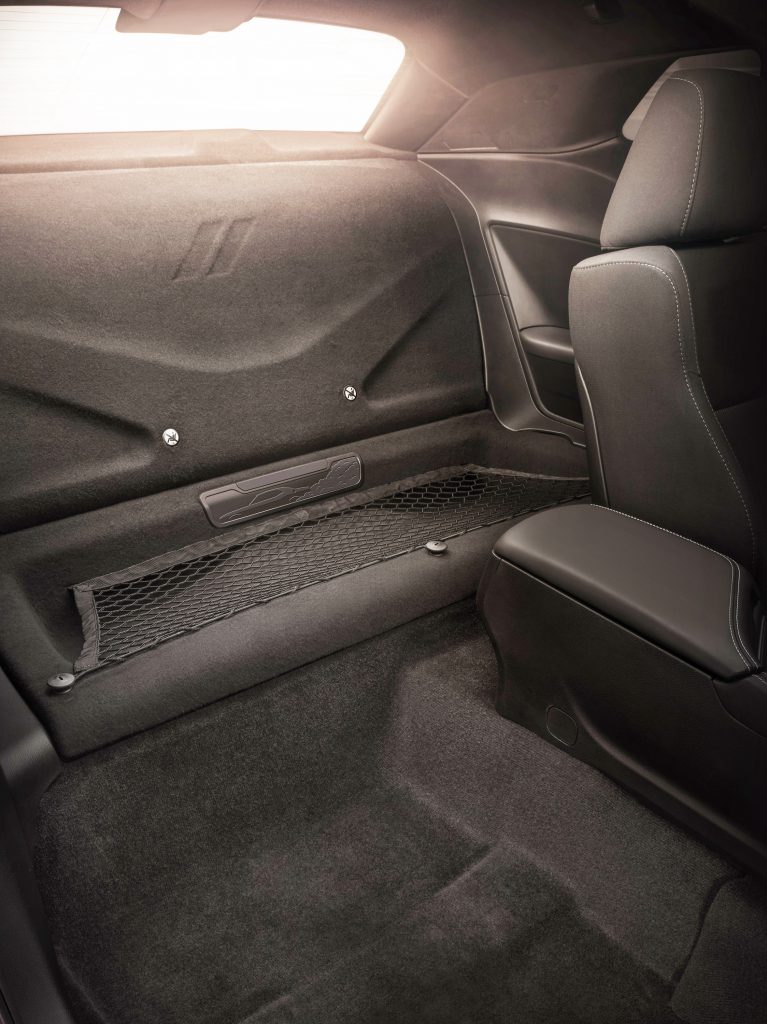 Future Collectibles: 2017-2018 Chevrolet Camaro ZL-1
The base model R/T Scat Pack is an all-around performer, with the 6.4-liter V8 providing strong, linear power. We drove both manual- and automatic-transmission versions of Widebody variants, and both impressed; the manual has a slick shifter and easy-to-modulate clutch, while the automatic kicked down quickly when the throttle was stabbed at speed for great passing response.
From there, one can fork to either the acceleration or handling branch of the performance spectrum. The 1320 is aimed at providing optimal off-the-line grip and acceleration for drag racing, while the Widebody versions "lean" toward higher cornering capability. Indeed, we drove the Widebodys on a racetrack – Club Motorsports in beautiful Tamworth, NH – and found the car to be very grippy and balanced at speed. Yet it also rode quite comfortably on the ride up there, so these are very capable yet livable performance vehicles with enough passenger and cargo space – and available amenities – to make them suitable for everyday use.
That also holds for the Hellcat Redeye Widebodys we drove, though their extra 312 horsepower – and the extra weight needed to produce it – makes for a decidedly more exciting experience … in more ways than one.
Although "shrunk" from 6.4 to 6.2 liters, the Hellcat's engine adds a supercharger that boosts power in all speed ranges, and – unlike a turbocharger – delivers it instantly and in very linear fashion. But that means an engine that was very strong before now delivers brutal power at the touch of the throttle, and particularly if you choose to turn off the various traction-aiding nannies, that can lead you into some dicey situations. Indeed, stories abound of Hellcats being wrecked during their first day of ownership by people who didn't respect what 700+ horses can do – and how quickly they can do it — something that among enthusiasts is referred to as "Running out of talent."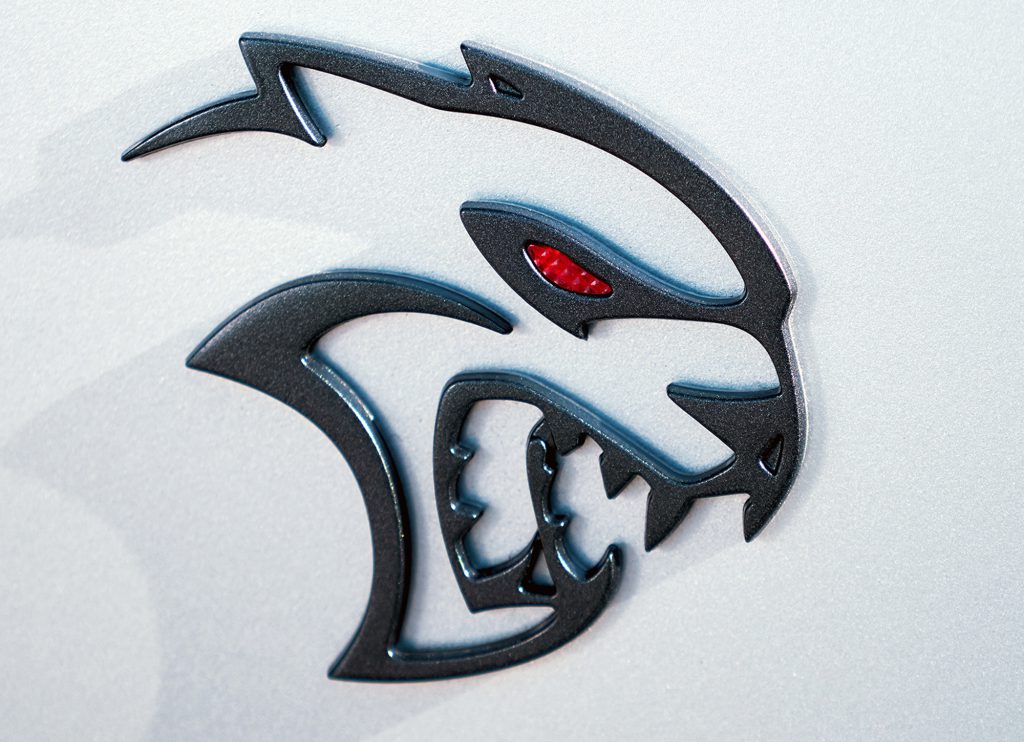 What all this means on the racetrack – and curvy roads – is that the Hellcat Redeye Widebodys are "touchier" than the Scat Packs, partly because they carry more weight over their front wheels (added largely by the supercharger and its associated plumbing), while also being able to apply more power to the rears. That means corners have to be approached a bit more slowly and exited more carefully, as simply flooring the throttle if the front wheels aren't straight will send the back ones sideways in a not-so-graceful pirouette – something several black, curvy lines on corner exits illustrated. But entering the straights, the Hellcat delivers a full-throttle blast that throws you back in your seat and clearly demonstrates its horsepower superiority.
Speaking of horsepower, it's simply amazing that $60 grand will buy you 717 worth, another 11 grand bringing 797. But for most folks, paring the ante down by $20,000 still nets you 485, and on the street, that should be plenty enough for anyone.
Which isn't to say I don't desperately want a Redeye ….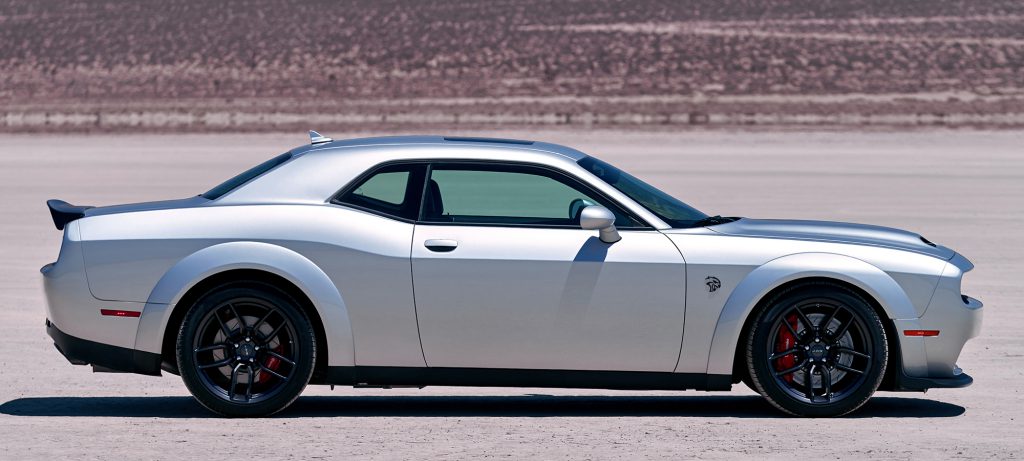 Check out our Sporty/Performance Car Best Buys
Listen to the Car Stuff Podcast
2019 Dodge Challenger Hellcat Redeye
Dodge Challenger Hellcat Redeye
Challenger Hellcat Redeye