Although it looks much like the outgoing version, the redesigned 2020 Ford Explorer hides what is almost a seismic, "full circle" shift: Having switched from its original 1991 truck-based rear-drive architecture to a car-based front-drive one for 2011, it returns to a rear-drive platform for 2020, though this time, sans an underlying truck-type frame. Meanwhile, it also adopts new powertrains – including a hybrid version – and some newly added features, some of them being standard.
While certainly notable, the chassis change really doesn't affect most buyers, who overwhelmingly choose all-wheel drive. It's mostly under the hood (where nobody looks anymore) that the switch is most evident, as the engine and transmission now sit longitudinally rather than transversely. This puts many of the most-often replaced parts – such as the accessory-drive belt, alternator, water pump, and timing belt – up front where they're more accessible, but otherwise, the "seismic shift" will largely go unnoticed.
So why the change? Ford says that rear-wheel drive provides a more even front/rear weight balance, which improves ride and handling. It also makes more sense for buyers who stick with 2WD and either carry weight in the back or tow – which also puts weight on the back – as that weight ends up over the drive wheels. Not mentioned was that it also results in lower-cost driveline repairs, though that's probably not a real up-front sales issue.
But there may be another reason. As Ford begins cropping its car lineup over the next couple of years, some of its traditional front-drive platforms will be going away. Moving the Explorer to rear drive would allow it to share some under-skin and drivetrain components with more vehicles that will still be around in a few years, such as the new Ranger pickup and upcoming "off-road oriented" Bronco SUV.
First Look: 2020 Ford Police Interceptor (Spoiler Alert: It's an Explorer)
The 2020 Explorer's ground-up redesign includes some revised powertrains. Standard on lower-line models is a 2.3-liter turbocharged EcoBoost 4-cylinder rated at 300 horsepower. The Limited trim level also offers a hybrid powertrain consisting of a 3.3-liter V6 backed by an electric motor that's rated at 318 combined (gas/electric) horsepower. Standard on the luxury-oriented Platinum is a 3.0-liter turbocharged EcoBoost V6 rated at 365 horsepower, with a 400-horse version powering the sporty ST model. All are mated to a 10-speed automatic transmission. Both the Platinum and ST boast a 5600-lb towing capacity – 600 lbs more than the previous-generation Explorer – while those with the 2.3 EcoBoost aren't far behind with a 5300-lb towing capacity (vs. 3000 before), and the Hybrid is close behind that with a 5000-lb capacity.
The Hybrid – offered with both rear- and all-wheel drive – has not been EPA rated for fuel economy at the time of this writing, but other models have. Those with the 2.3-liter EcoBoost are rated at 20 city/27 highway/23 combined with all-wheel drive, and 1 mpg more with rear-wheel drive. Those with the 3.0-liter EcoBoost – which come standard with all-wheel drive – are rated at 18/24/20.
Although the switch from rear-wheel drive to front-wheel drive was supposed to make vehicles roomier inside, the switch back, in this case, doesn't seem to have had the reverse effect. Overall length is about the same at 198.8 inches (though the wheelbase is up more than 6 inches to 119.1), but passenger-area and cargo volume are slightly larger. The result is that there remains fine room for four or five adults in the first two rows, with enough in the two-seat third row to hold average-size adults in fair comfort. Total cargo volume with the second- and third-row seats folded comes in at 87.8 cubic feet, with 47.9 behind the second row and 18.2 behind the third.
Test Drive: 2019 Toyota Highlander Hybrid Limited
In terms of comfort and convenience features, newly available is Active Park Assist 2.0 that handles not only steering to get you into either a parallel or perpendicular space, but gas and braking as well. And it all works with the press-and-hold of a console button. Also available is adaptive cruise control with stop-and-go capability, a boon in city traffic jams. Newly available on the safety front is rear automatic braking.
For 2020, standard equipment on the $33,860 (including $1095 destination) base model now includes a power liftgate, Sync3 infotainment system with 8-inch touchscreen and satellite radio, WiFi hotspot, and the 2.3-liter turbocharged EcoBoost engine with 10-speed automatic transmission. Also standard is Ford's Co-Pilot360 suite of safety features that includes forward collision warning and mitigation with pedestrian detection, blind spot and rear cross traffic alert, lane-keep assist, and automatic high beams.
The step-up $37,770 XLT – expected to be the most popular model – adds heated mirrors, power front seats, second-row captain's chairs (to replace a 3-passenger bench, which is optional), keyless access and starting, and rear obstacle detection.
The Limited – which is the only trim level offered in both gas and hybrid versions – brings wireless phone charging, 360-degree cameras, rain-sensing wipers, and Evasive Steering Assist, aimed at helping to avoid frontal collisions. The gas version starts at $49,225, the Hybrid – which also includes Active Noise Control that Ford says helps make it the quietest Explorer ever – at $53,375, representing a $4150 price jump over the gas version.
Next up the price ladder is the sporty ST at $55,835, which comes with the 400-hp EcoBoost V6 along with adaptive cruise control, enhanced park assist, heated and cooled seats, 110-volt outlet, memory driver seat/mirror/pedal settings, wireless phone charging, sport-tuned suspension, quad-tipped exhaust with "enhanced" (meaning louder) sound, red brake calipers, and 21-inch wheels.
Topping the lineup is the $59,345 Platinum, which adds to the Limited adaptive headlights, reverse automatic braking, and a 365-hp version of the EcoBoost V6.
Dynamically, the Explorer fares well. The base 2.3-liter turbocharged EcoBoost 4-cylinder engine – which might seem "small" for a 3-row crossover — provides surprisingly good performance, at least with only the driver aboard. Only if the throttle is floored from a stop does it feel "tame," and that feeling disappears quickly as turbo boost comes in. The same can be said for the 3.0-liter EcoBoost V6, though it's notably stronger under all circumstances. Ford says the ST can run the 0-60-mph dash in just 5.5 seconds – believable, based on our drives – which would make it one of the quickest 3-row crossovers on the market.
Test Drive: 2018 Chevrolet Traverse
But the biggest surprise comes with the Hybrid. After just an eyeblink delay, flooring the throttle from a stop generates a stronger jump off the line than in either of the gas models, with it running about even with the 2.3-liter EcoBoost thereafter. All share the same 10-speed automatic transmission, which kicks down fairly quickly for more passing power when the throttle is stabbed at speed.
One reason Ford gives for moving to a rear-drive platform was to improve weight balance and thus ride and handling. All of those efforts appear to have been successful. But while ride quality was good overall, a couple of sharper bumps generated an unexpected thunking in all models but the more stiffly sprung ST, which rode with a little more brittleness and ride motion, trading that for more responsive steering and less body lean in corners. One rear-drive handling trait noticed was that in slow, tight turns, the front wheels don't automatically straighten themselves as you accelerate out as they do with front-wheel drive, so the driver has to do that themselves.
In terms of passenger space, the Explorer follows the midsize-SUV norm. There's fine room in the first and second rows, with a low floor hump allowing decent foot space for a center-seater if the second-row bench seat is chosen. There are also available second-row sunscreens for the side windows. The second-row seats slide fore and aft a few inches to balance space between the second and third rows, and the second-row seats slide forward easily to make for a decent pass-through to the third. My 5'9 frame fit in the third row even if the second row was moved all the way back, and a 6-footer could probably squeeze in if the second row was moved forward. So it's fair to say an Explorer can handily accommodate six to seven normal-size adults.
If there's an interior fault, it's in visibility. It's just OK to the front and rear corners, but poor to the sides due to very thick roof pillars. A point in its favor is that second- and third-row headrests can be folded down to clear the view straight back. Another nice touch is that on higher-line models with 360-degree cameras, the front and rear cameras include washers, which would seem to be a huge help during sloppy winter weather.
Lower-line models get a standard 8-inch touchscreen and WiFi hotspot, with the Platinum and ST boasting 10.1-inch, vertically oriented screens. Both screens are mounted high, within easy reach, and controls include volume and tuning knobs. Favorite-station selections can include a mix of AM/FM/satellite stations, which isn't always the case.
Less convenient are the climate controls. While easy enough to reach, temperature is adjusted through a flipper, mode and fan speed with repetitive-step pushbuttons, all being less convenient than traditional rotary knobs.
Test Drive: 2018 Mazda CX-9 Grand Touring
Interior storage is quite good and includes a few unexpected "extra" cubbies. There's a decent-sized glovebox, modest-size but deep console box with tray and 12-volt plug, two cupholders, two small storage slots (one perfect for your phone), a narrow tray on the passenger side of the console, a covered forward-console bin with 12-volt/USB-C/USB plugs, and large map pockets with cupholders in the doors.
Cargo room is also quite good. Space is about average for the class, but there's a huge underfloor bin behind the third-row seat, with smaller side bins flanking it. Furthermore, the floor is 48.1 inches wide between the wheelwells, so 4×8 sheets of plywood can be laid flat; they'll stick out the back, but the liftgate will hold in any position to "clamp" them in. A power liftgate is newly standard, and higher-line models also offer power-folding third-row seats.
Although compact crossovers get all the press these days, it's important to note that midsize ones are also phenomenally popular. And Ford is well stocked with them. The returning 2-row front-drive Edge is due to be joined shortly by the aforementioned new 2-row rear-drive "off-roadish" Bronco, with the Explorer being the 3-row offering. There's also the boxy, 3-row Flex, but 2019 will likely be the Flex's final model year. But Flex or no, Ford's lineup pretty much covers the gamut of what is offered in the midsize segment.
There was a long stretch where the Explorer was the best-selling midsize SUV, and though it hasn't held that honor of late, Ford still pitches it as the best-selling SUV of all time. And while it's unlikely the new version will again top the sales charts – having too much competition, some of it in the same showroom – it has shown enough improvement that it should appear on shopping lists it was absent from in the past.
Check out the Consumer Guide Car Stuff Podcast
2020 Ford Explorer Review

Written by: Rick Cotta
on June 20, 2019.
on August 12, 2020.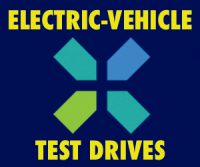 Auto Shows
Steve & Johnnie's Road Tests