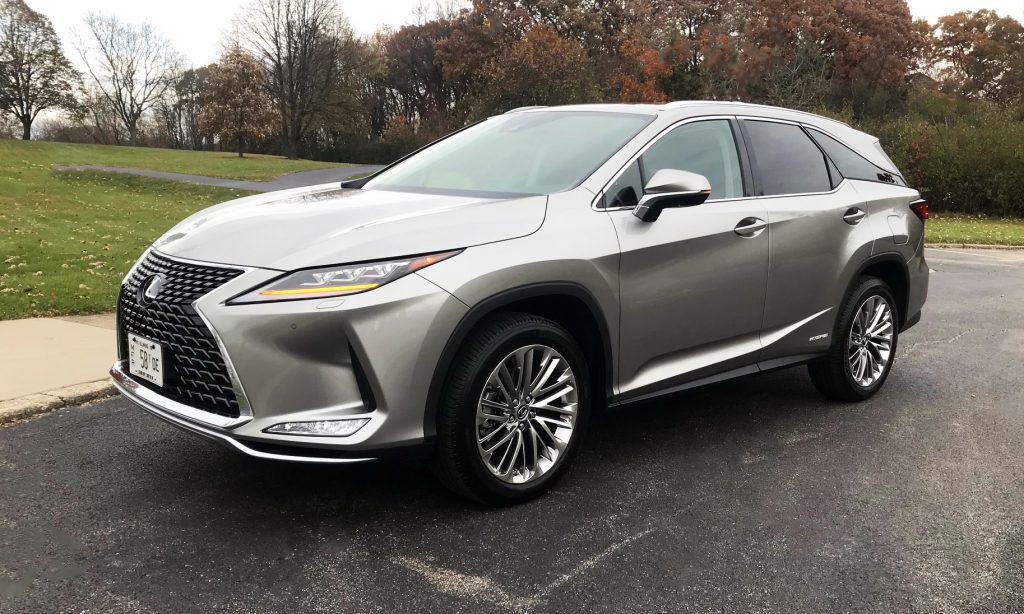 Freshened for 2020, the Lexus RX premium midsize crossover is quietly one of the most successful, and most important, vehicles to have been introduced into the American marketplace in decades. In fact, I would argue, the RX enjoys a position of retail significance so compelling, its success is rivaled only by ketchup. Heinz Ketchup, to be exact. Allow me to explain…
Heinz Ketchup, then known as "catsup," was introduced in 1876. The thick red sauce was a spot-on hit with American palates, eventually becoming the country's favorite condiment—a title Heinz Ketchup has enjoyed for nearly 150 years. The most compelling part of this story is how little the product has changed over the decades. While the packaging has evolved—including the 1967 introduction of the handy little packets we all love—the sweet and salty product that we as a nation have made a dietary staple is nearly the same stuff today as it was at the turn of the last century. That is apparently fine with consumers, who are three times more likely to purchase Heinz Ketchup than they are the second most popular brand, Hunts.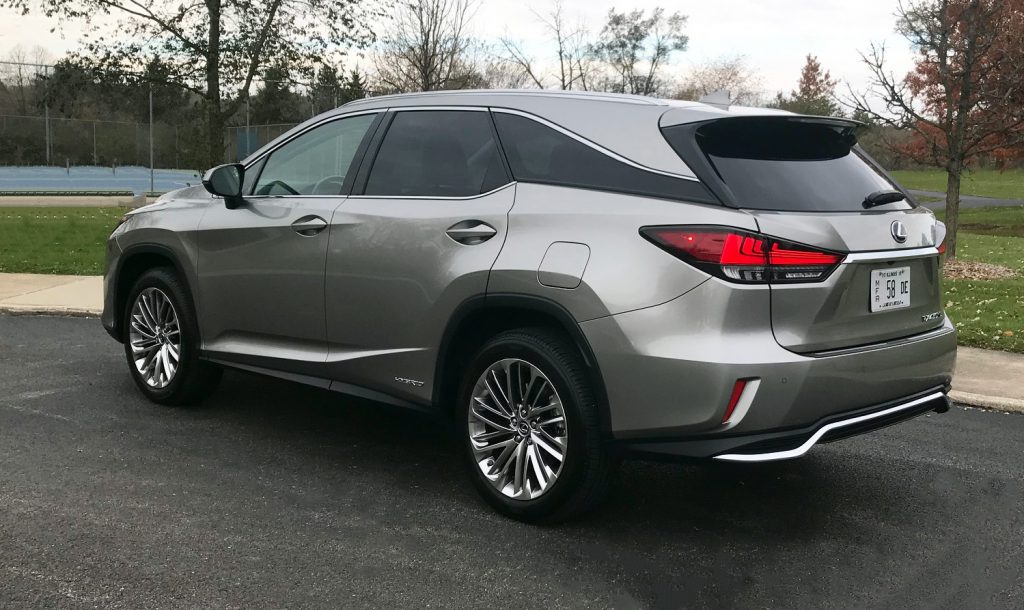 And while the RX has been redesigned and updated over the years, the popular Lexus has not ventured far from the groundbreaking 1999 original in terms of refinement, utility, and dollar value. And like Heinz Ketchup, the Lexus RX enjoys an enviable position of market dominance. In 2018, Lexus sold almost 112,000 examples of the RX. The next-best-selling premium midsize crossovers—the Acura MDX, BMW X5 and Mercedes-Benz GLE—all hover around 45,000-50,000 sales annually. That's saucy.
Knowing that it has a good thing on its hands, Lexus has carefully tweaked its most popular model for 2020, building on the crossover's strengths, and addressing what might be the single chink in the RX's armor.
First Spin: 2020 Lincoln Aviator

The 2020 RX lineup is comprised of six models, and centers around the two available drivetrains. Powered by a 295-horsepower 3.5-liter V6 mated to an 8-speed automatic transmission are the base RX 350, RX 350 F Sport, and RX350L. Hybrid models feature a version of the aforementioned V6 mated to a CVT automatic and are available as the RX450h, RX450h F Sport, and RX450hL. The hybrid drivetrain is rated at 305 horsepower. All 350 models can be had with front-wheel or all-wheel drive, while hybrid models come only with AWD.
Compared to base models, the F Sports enjoy unique front- and rear-bumper styling, dark-chrome grille elements, unique interior trim, and a sport-tuned suspension.
Test Drive: 2019 Acura MDX Sport Hybrid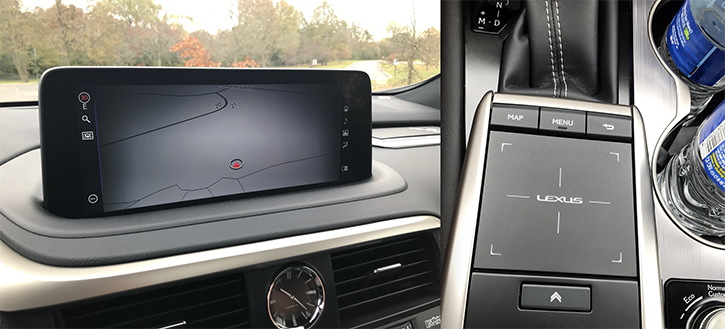 New for 2020 is the optional F Sport Performance Package. The $4850 package ($4770 on hybrids) features sport-tuned power steering and an adaptive variable suspension borrowed from the Lexus LC coupe. Also added is a Sport S+ drive-mode setting, which further enhances handling and firms up the steering. The Performance Package is only available with the $500 Panorama Glass Roof.
For folks looking for occasional-use supplemental seating, RX L models include a power-folding third-row seat. With the bench second-row seat, 350 models can seat up to seven passengers, while hybrids (which come only with second-row captain's seats in L trim), seat up to six. Though L models share a common wheelbase with other RX models, they are about four inches longer overall.
Test Drive: 2019 BMW X5 xDrive40i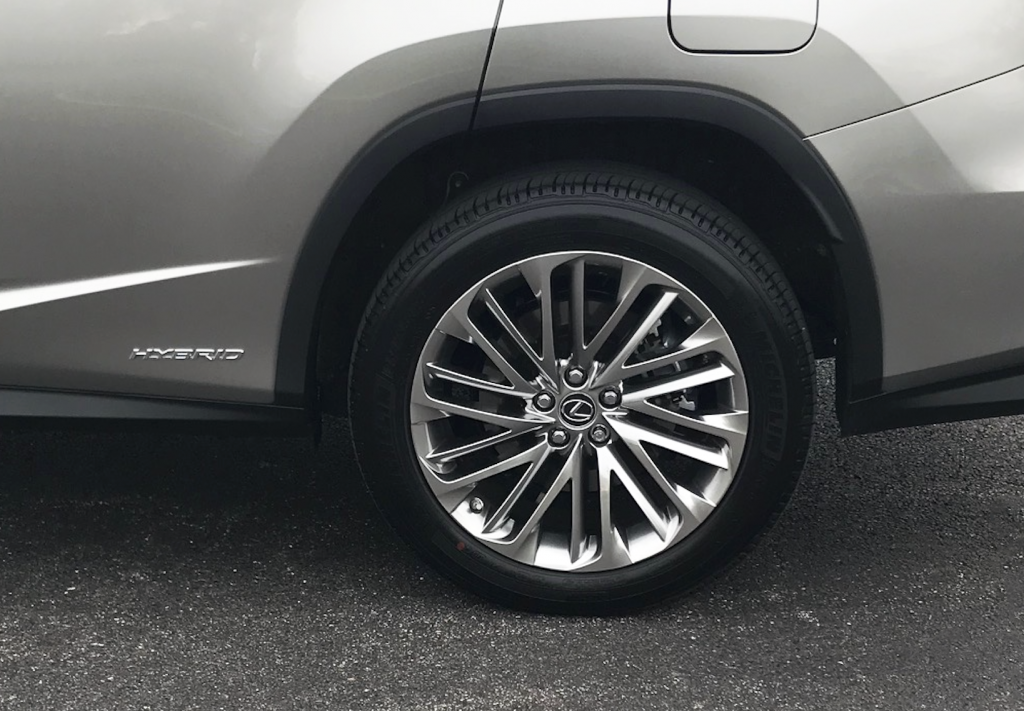 Inside, steering-wheel-mounted paddle shifters have become standard for 2020—they had previously been restricted to F Sport models. As for that aforementioned chink in the RX's armor, the somewhat controversial mouse-style infotainment interface has been replaced by a combination of touchscreens and a console-mounted touchpad.
While this reviewer never took issue with the RX's "mouse," the new system is certainly easier to use, especially while driving. As for the touchscreens, an 8.0-inch unit is standard, while models equipped with navigation employ a significantly larger 12.3-inch screen.
Though Toyota and Lexus were slow to incorporate smartphone-based operating systems into their vehicles, the 2020 RX now works with both Apple CarPlay and Android Auto, as well as Amazon Alexa.
The RX's Lexus Safety System+ suite of safety features becomes Lexus Safety System+ 2.0 for 2020. Standard on all models, it includes a pre-collision system with low-light pedestrian detection, daytime bicycle detection, all-speed adaptive cruise control, automatic high-beam headlights, and Lexus's Lane Tracing Assist lane-centering feature.
Also standard is Lexus Road Sign Assist. This system will read certain road-sign information, including speed limits, and display that info on the instrument panel. Drivers can customize the system to display alerts when speed limits are breeched by selected increments.
On the road, the ketchup metaphor holds true—or would, if there was such a thing as luxury ketchup. In any of its configurations, the RX is among the least confrontational vehicles available for sale today. Like ketchup, the RX's broad appeal comes from a careful balance of positive attributes—none of which draws special attention, or feels unfamiliar.
The roomy cabin is tastefully appointed and workmanship top-notch, but is also understated enough to avoid feeling plush or garish.
Both the gasoline and hybrid drivetrains work with smooth sophistication, providing ample power. What noise you do hear from the engine generally occurs during acceleration, and the sound is one of mechanical sophistication.
Test Drive: 2019 Maserati Levante GTS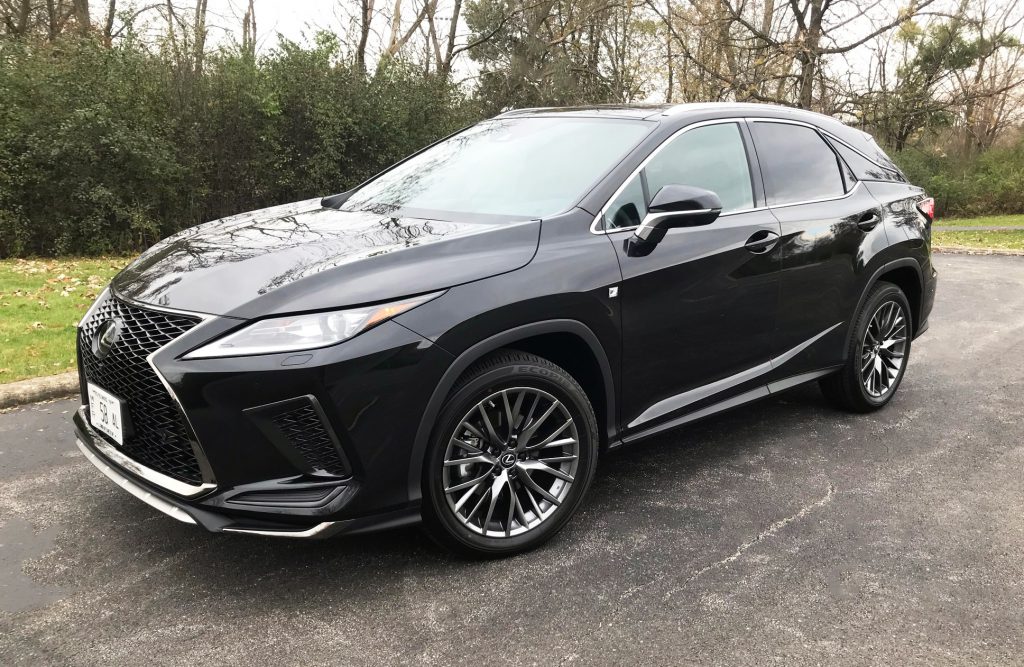 Drivers will enjoy good visibility all around, though the thickish rear roof pillars do obscure the view to the aft corners. Even large adults will find plenty of room in the first- and second-row seats; the L models' third row is a different story entirely.
The RX L is best considered a 5-passenger vehicle with emergency seating for up to two very small and very flexible extra passengers. The limited legroom and extreme knees-up seating position of the RX L's third row will preclude any passengers other than small children from enduring a ride of any length in those seats. We expect that a longer-wheelbase RX L with a roomier third row will be introduced when the RX lineup is redesigned in the next two or three years.
As for the F Sport…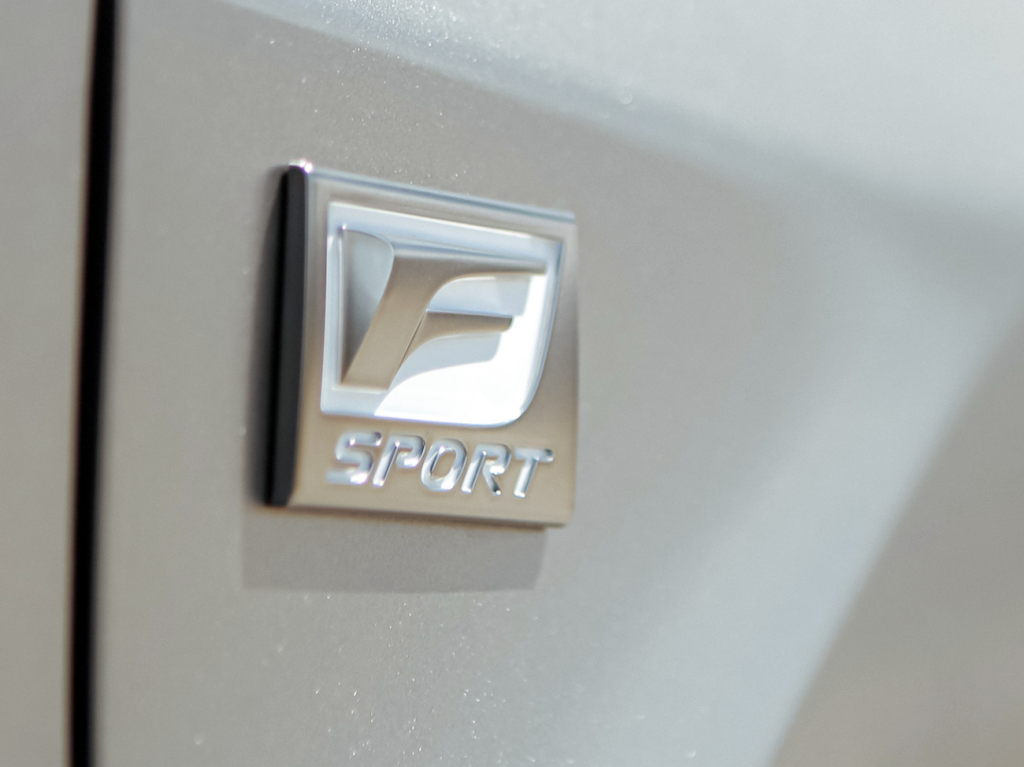 In some markets, Heinz offers its Hot & Spicy ketchup. Folks looking for serious heat will likely find Hot & Spicy disappointing. While the heated-up 'chup is detectably spicier than the standard stuff, it comes nowhere near approximating the kick of condiments such as Sriracha or Tabasco. The RX F Sport is a little like that.
Though it's a little more composed in corners, and perhaps a little more buttoned down when recovering from larger road imperfections, the F Sport is in no way a performance challenge to the likes of BMW M or Mercedes-Benz AMG products. To be fair, Lexus has never suggested that the RX F Sport was as aggressively tuned as those vehicles, nor is it priced like them, either.
Instead, the F Sport enjoys the sportier veneer of dark-metal finishes and appreciably snappier handling. The F Sport Performance Package ups the ante nicely, though it is the weightier steering more than the suspension that this author found most compelling. Unlike the performance upgrades on most premium crossovers, the F Sport's subtle enhancements thankfully have little impact on the general driving refinement of the RX.
Regarding refinement: The F Sport Performance Package includes a modified air intake designed to increase the volume and resonant quality of the engine air-intake noise. The result is arguably a little too subtle, but delightful nonetheless. More of an angry purr than a growl, the enhanced engine noise (heard mostly when pulling away strongly from a stop) is fun, yet discreet enough to be appropriate to the RX's luxury mission.
The EPA's combined fuel economy estimates for the 2020 RX range from 21 mpg for an AWD RX 350, to 30 for hybrid models. In real-world driving, Consumer Guide has averaged roughly 27 mpg in hybrid RX models, and we expect the fuel economy of the 2020 to be similar.
Base prices range from just over $45,000 for the base RX 350 to just under $51,000 for the hybrid RX450h F Sport, making the RX a serious bargain in its class.
Like ketchup, the RX rarely disappoints. The RX, in all its iterations, is both familiar feeling yet unchallenging in the best possible way. It is quiet, refined, luxurious, and, historically, very reliable. There's good reason that this Lexus is the most popular vehicle in its class. Shoppers considering the RX would do well to test drive both the 350 and hybrid versions of the RX, as the price bump to go hybrid is small, and the fuel-economy payoff substantial.
Quick Spin: 2019 Volvo XC60 Plug-in Hybrid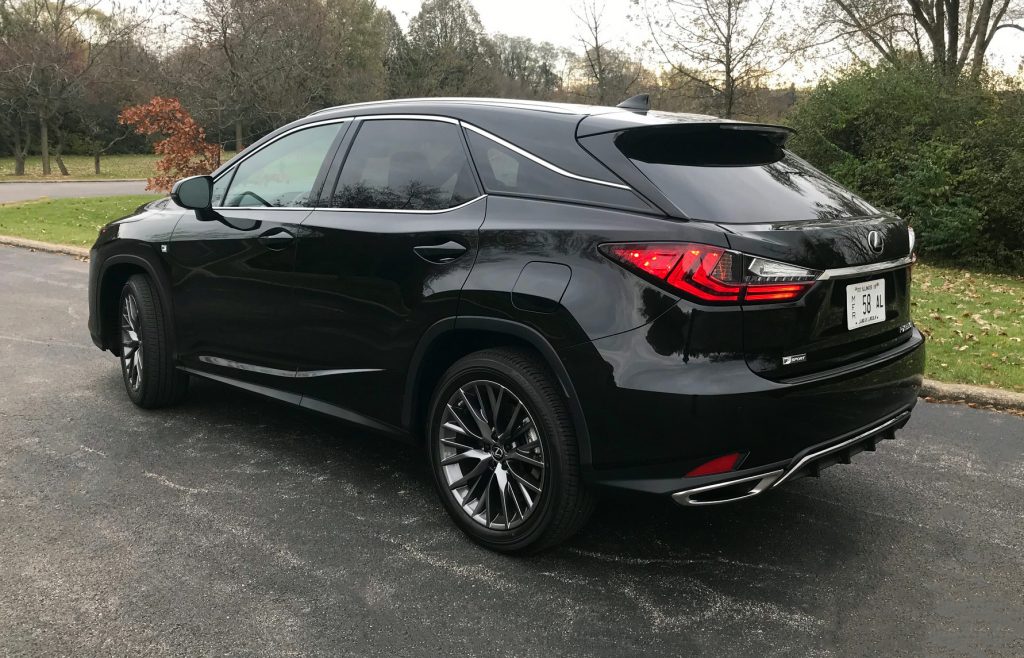 2020 Lexus RX Review