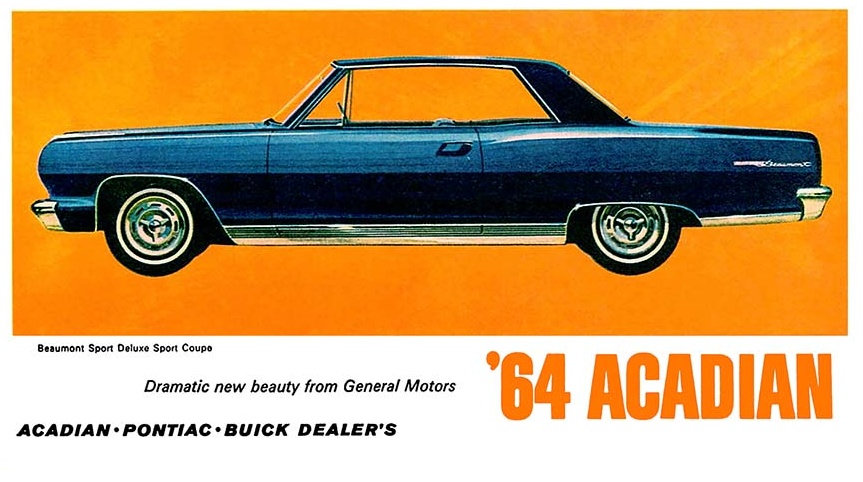 It's very easy to forget the Canadian auto market. At first glance, the folks up north seem to buy the same cars we Americans do, at about the same rate and for about the same prices. As it turns out, that's not entirely correct.
With a population of about 36 million people, Canada is around 11 percent the size of the U.S. And, with annual auto sales of about 2 million vehicles, Canadians purchase about 11 percent as many cars and trucks as Americans do. So, what's the difference in two markets?
Well, for one thing, there's Chevrolet. The bow-tie brand holds a commanding 12 percent of U.S. market share, but just under 8 percent of the Canadian market. And then there's Hyundai. The Korean brand scored about 4 percent of the U.S. market in 2016, but claimed a whopping 7 percent of Canadian sales—almost as many as did Chevy.
The Canadian Auto Brochure Power Quiz
Variances of this type have long characterized the Canadian new-car market, and help explain why, from time to time, American carmakers have tweaked showroom offerings to better suit the specific needs and wants of the auto buyers north of the border.
At a quick glance, it seems as if Canadian shoppers have a fondness for vehicles positioned slightly below Chevrolet, and between Chevrolet and Pontiac. For this reason, Pontiac often offered unique car models priced just under those Americans see in showrooms.
Canadian buyers also have a preference for budget-priced cars, which is one reason why Hyundai entered into the Canadian market years before showing up in the U.S. Additionally, low-cost imports—including Russian Ladas—could be had in Canada, but not down here in the States.
So, for your consideration, we have collected ten cool Canadian-specific auto print ads, and one low-budget TV spot. Please check them all out.
And, if you've ever seen or spent time with one of these Canadian specials, please tell us about it. The place for comments is under the last car ad below.
1911 Canadian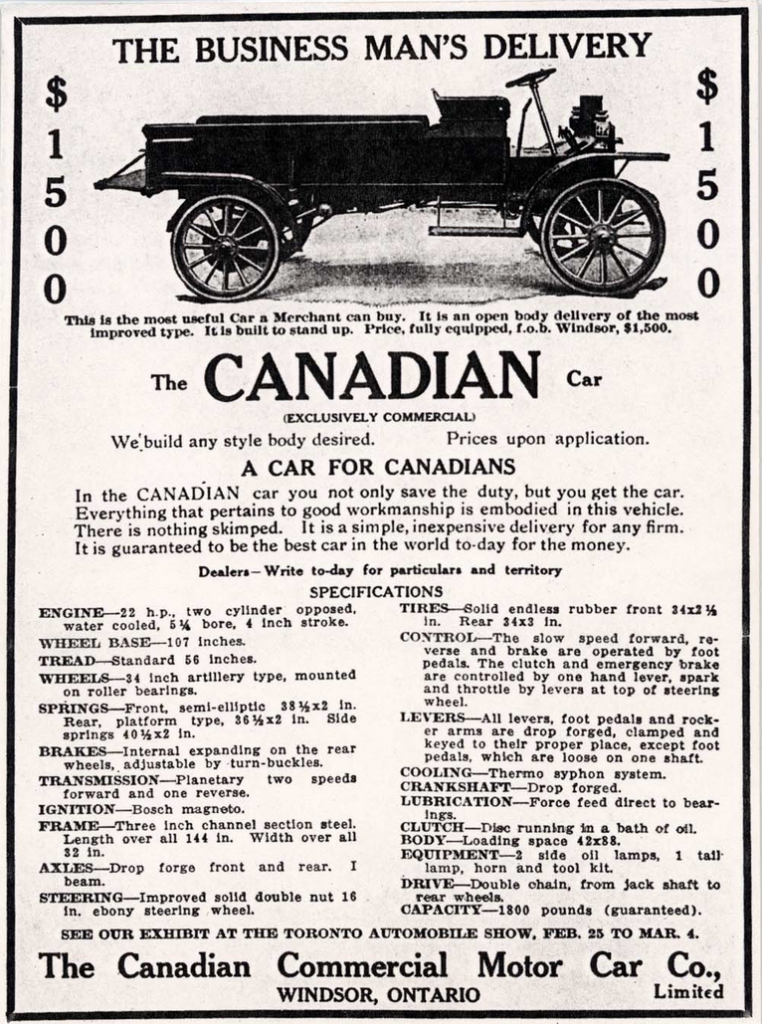 1950 Meteor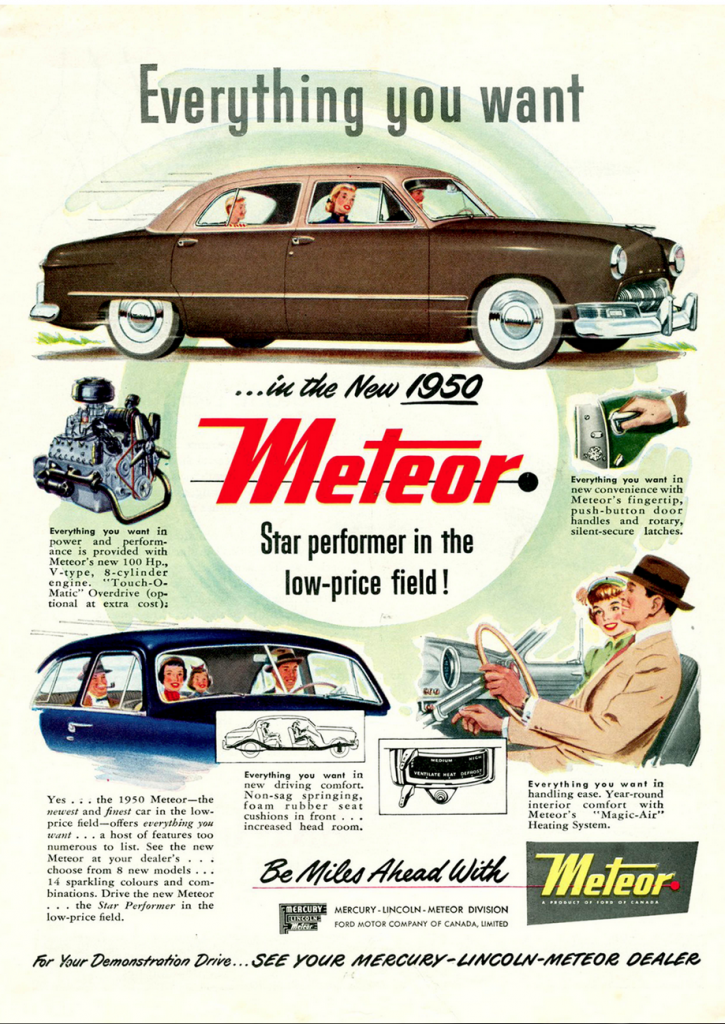 1954 Fargo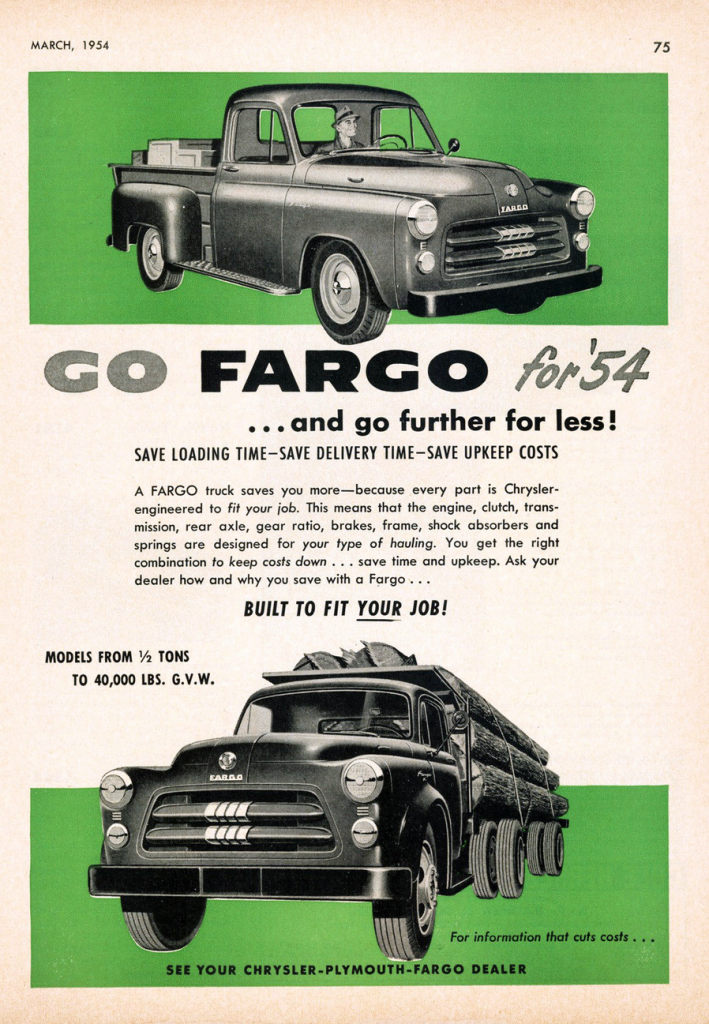 1954 Mercury Trucks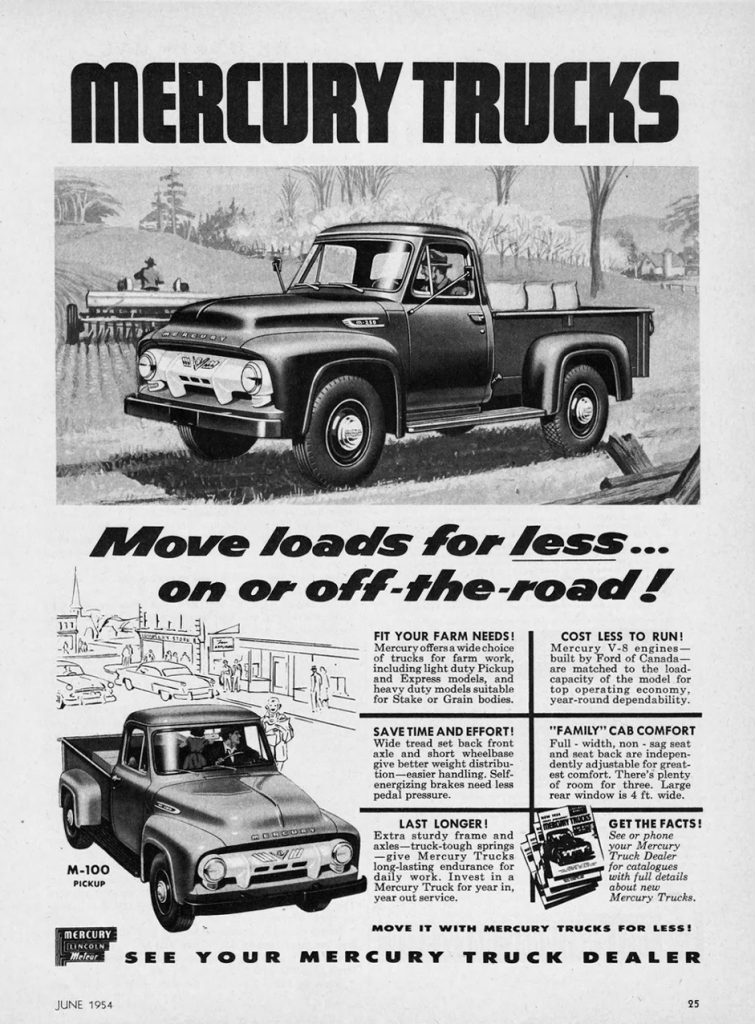 1956 Buick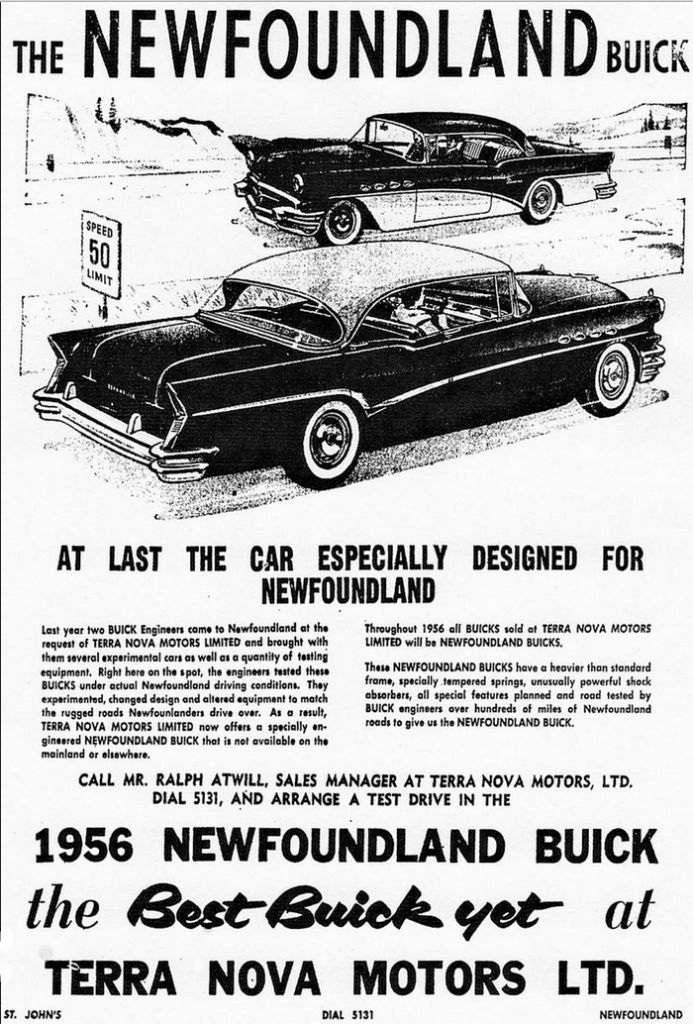 Kremlin Madness! 10 Classic Eastern-Bloc Car Ads
1957 Monarch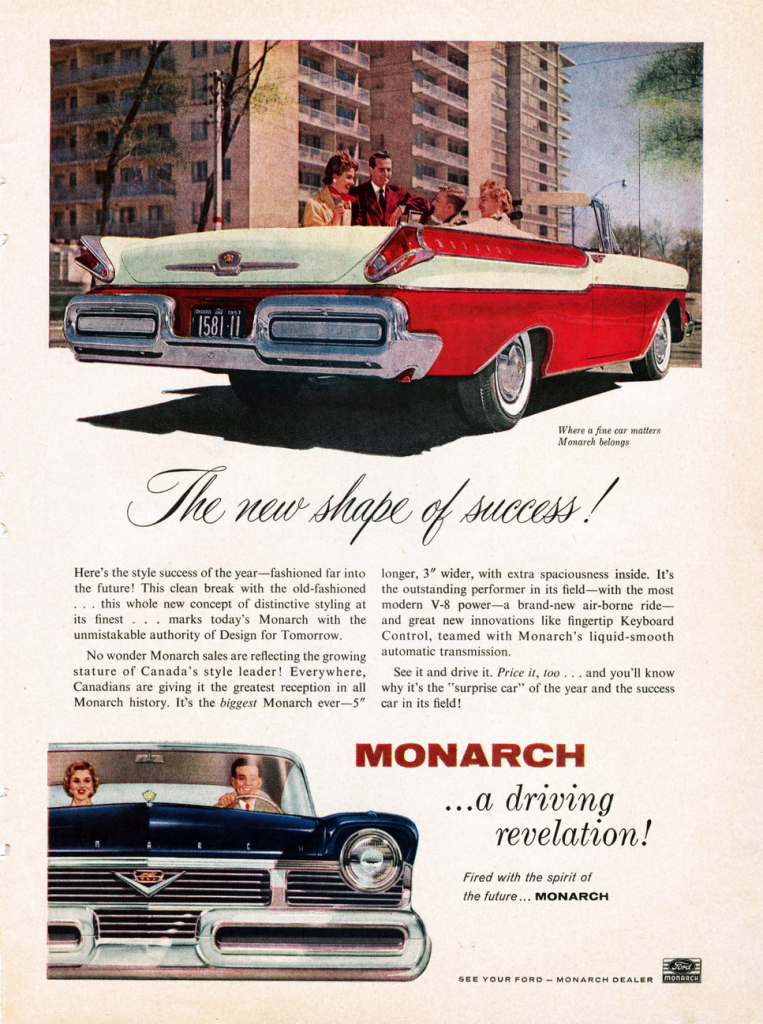 1964 Acadian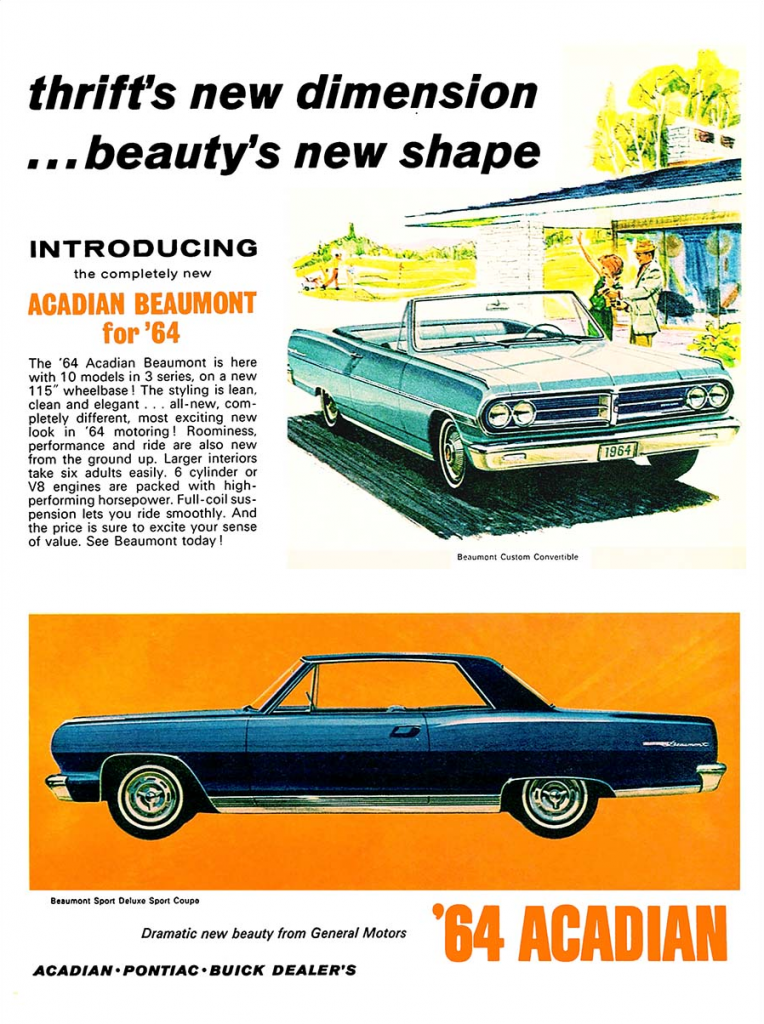 1972 Firenza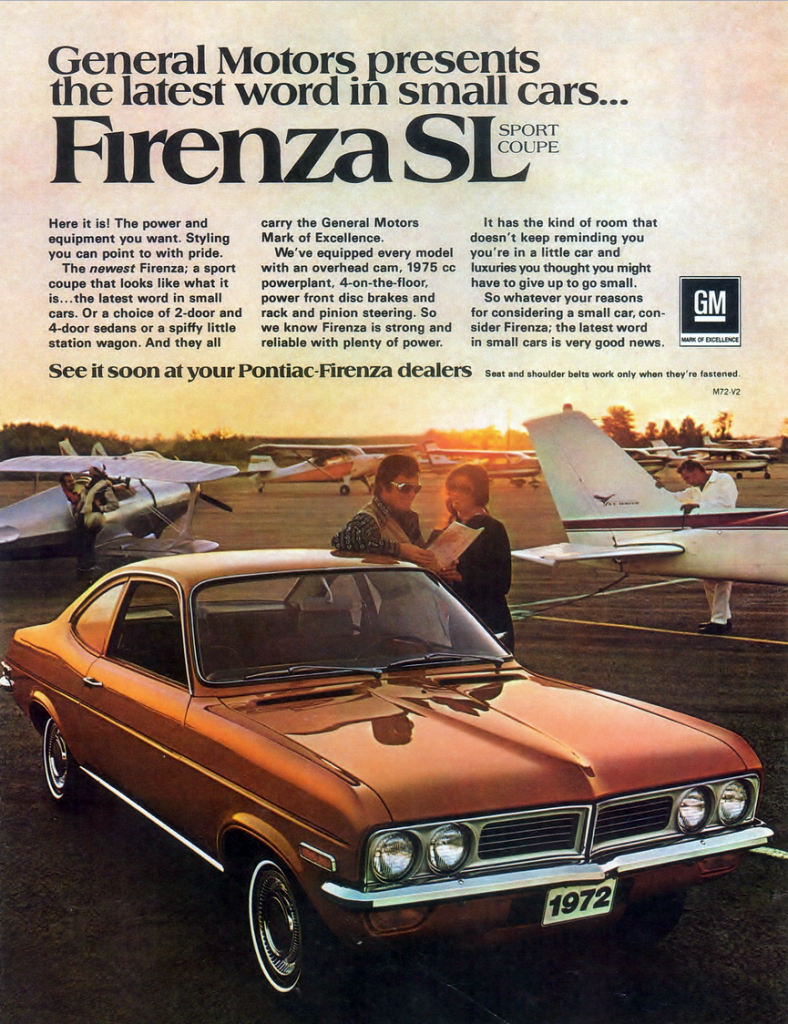 1975 Pontiac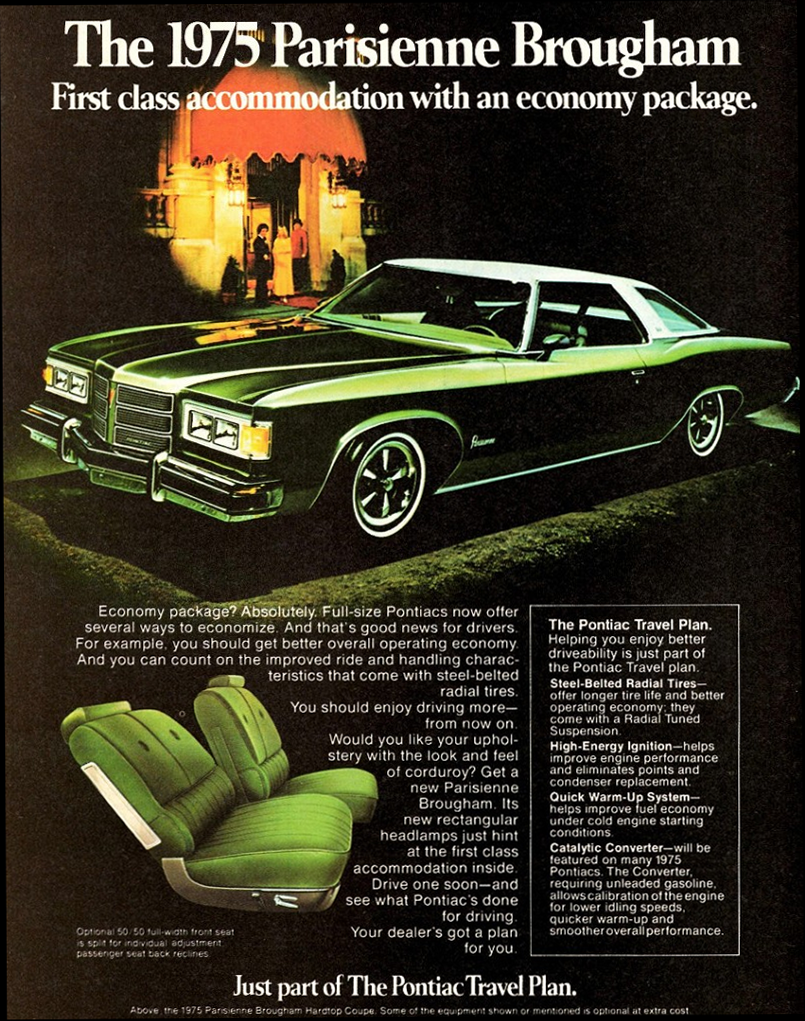 1982 Lada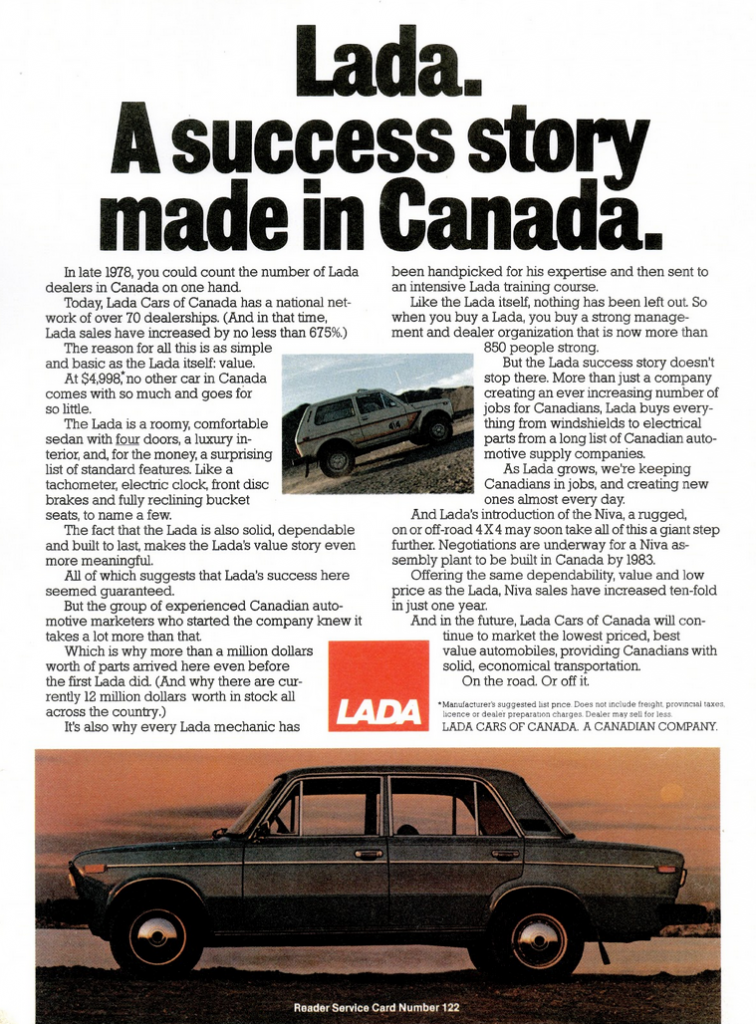 Classic (C)architecture: Chicago's Historic Motor Row