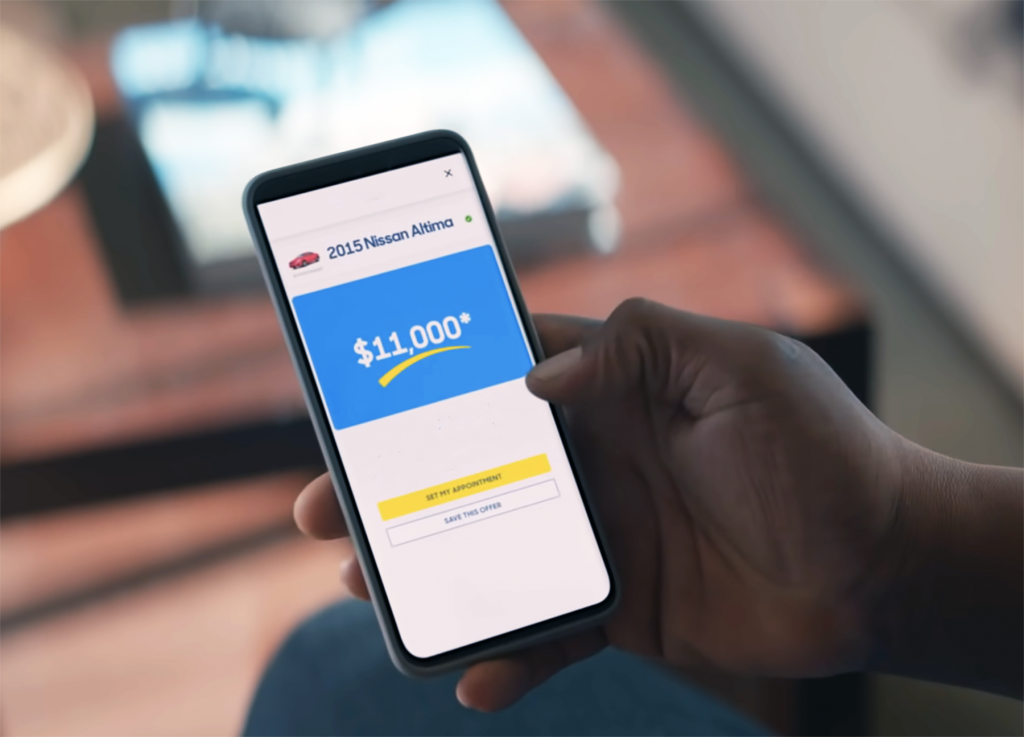 By Jim Flammang
Especially during the pandemic, the whole world seems to have turned digital. Cash is disappearing as a method of payment. So are presentations of traditional plastic credit cards, as customers use their phones to access payment apps. Writing checks each month? They already sound old-fashioned in this age of online everything.
Car Buying Goes Digital
Those who resist online omnipresence cannot help but feel out of place, like awkward leftovers from an earlier, slower-paced time.
Car buying is just one of many consumer transactions barreling head first into the digital realm. Plenty of dealers already buy cars at wholesale online, bypassing the long-familiar auctions.
Some dealerships have steered clear of digital for retail sales, while others have been adopting online methods and maintaining a social-media presence for years. Consumer buying services – CarMax, Carvana, and Vroom being the top three – are striving to cement the transition from brick-and-mortar dealerships to fully computerized shopping and purchasing.
Generational differences are among the foremost indicators of confidence in online transactions. Without question, millennials (born between 1981 and 1996) and younger-yet Gen Z-ers (1997-2012) are well along the digital path. With a growing number of exceptions, their elders remain more likely to resist.
Buyers "don't like the traditional car-buying experience," likening it to "going to the dentist," said Chip Perry, president/CEO of A2Z Sync, during the recent Auto Intel Summit.
"Nothing really changed in how cars were purchased in a hundred years," said George Arison, CEO of Shift (a dealer-to-dealer online service) during a Reuters media program. Carvana and Vroom, he asserted, make traditional dealers come across as "criminals."
Like it or not, the vehicle-buying experience is changing. When adopted in full, it can encompass the entire "consumer journey," from research to test drive (or an equivalent), to online purchasing.
As the inevitable digitization occurs, some elements of the buying process will be modified. Others might be eliminated. Before long, buying an automobile might be as quick and simple as ordering a takeout meal via fingertips on the never-absent smartphone.
Let's look at the major benefits:
Saving Time
Most consumers have become enamored by fast-paced purchasing of just about every commodity. Responses are expected to appear in seconds; delivery in hours.
Or, are we already going too far? We're talking about a major purchase for most families, which logically seems to warrant more than a rushed-through transaction. Doesn't a $20,000 or $30,000 purchase deserve a couple of hours, whether at a dealership or online?

Easy Shopping
Online, any seller becomes a "24/7 marketplace," said Justin Davis, founder/COO of BacklotCars. Shopping from home or office, you can set your own pace, without unwanted interruptions. Detailed information on vehicles of interest is immediately available.
Breadth of Selection
While your local dealer is largely limited to cars sitting right on the lot, online services typically offer vehicles from around the country. Shipping costs might have to be paid, but the variety raises the possibility of getting a good price.
No Harassment or Intimidation
You may never have to face a dealership employee again.
One-price Selling

Not all elements of online car-selling are new, by any means. No-haggle, one-price policies have been tried by many conventional dealerships. Some of them soon reverted to tradition. Others have stuck with one-price, presumably satisfied by the number of customers who accepted the lack of bargaining.
Note that both new-car and used-car transaction prices shot skyward early in 2021, as a result of the pandemic-induced microchip shortage and supply-chain issues. There are some signs of easing, but prices will probably remain high through the 2022 calendar year, no matter where you buy.
Easy Delivery
Rather than drive a purchased car away from the dealership, you might have it delivered to your home.
No-Questions-Asked Refunds
Getting your money back if dissatisfied hasn't ordinarily been an easy matter in the non-online world. Buying services have paved the way to make return policies generous.
Online Financing
Arranging for a car loan – or any loan – has become easier as financing sources went online. Many advertise that finance decisions are made in a matter of minutes.
All of this is good news for shoppers who don't enjoy the long-familiar bargaining scenario, at a dealership that has sometimes resembled an ancient bazaar more than a center of modern business. Those who savor battling a live salesperson, for the possibility of eliciting a bargain price, might be less enthused by the online alternative.
Chip Shortage Insanity: Driving a Used Car for 80 Cents a Day
***
Trust Makes It Possible
Only if customers are confident in the source of a pre-owned vehicle, and feel comfortable dealing with that source, are online transactions feasible. Even when selecting an expensive item, like a car, younger folks clearly are more inclined toward the digital.
Confidence in transaction security, including "online contracting," has grown, said Tracy Cassady, Penske Automotive Group's executive vice-president of marketing, during a Reuters media program. After an online start, buyers might spend only 30 minutes at the dealership – or even conclude the transaction without leaving home. "They don't want to wait," Cassady added.
Car Shopping From Home: Carvana vs Vroom vs CarMax
How About That Test Drive?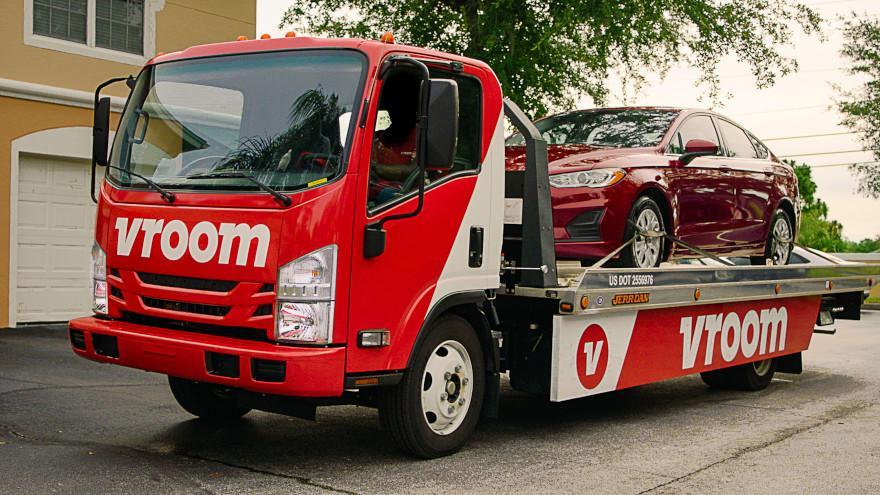 For used cars, in particular, a test drive around the dealership has long been a dominant part of the purchasing decision. Traditional test runs not only gave the shopper a feeling for performance and handling, but informed the potential driver about the car's comfort. How else can one learn about available space, the feel of the seats, the level of back support, pedal positions and so forth?
Lack of a test drive would seem like the foremost obstacle to online-only car-buying. How can you determine a car's merits – and demerits – without actually driving it? Some shoppers have driven a car of its type before, perhaps owned by a friend. You may have once owned a similar, if older, example.
For a pre-owned vehicle, though, the only true evaluation has come from driving the actual car that's being sold, not one that happened to be the same model. Still, is that real-world test drive really essential anymore?
During a Reuters media program, Rachel Richards of Sonic Automotive reported that 86 percent of survey respondents wouldn't buy a used car without a test drive. Yet, a growing number of shoppers don't appear to be bothered by its absence. Younger folks, in particular, appear ready to take the wheel of a new (or "new" used) vehicle and drive it home, without having ever touched that wheel before.
Tech-focused developers are searching for virtual, interactive alternatives to a physical spin around the neighborhood. They will almost certainly succeed – at least to a point – though the industry expert who mentioned the prospect of "smell-o-vision" to replicate a car's aroma might have taken it a step too far. Or, maybe not.
Research Assistants
Plenty of retail shoppers won't buy without a Vehicle History Report – and they shouldn't. Of the two primary sources, Carfax is the best-known, but AutoCheck provides a similar service.
History reports include details not only on a car's accident record, but on its service history, previous ownership, and possible odometer rollback.
If taken with care and imagination, High-Resolution Photos included with online vehicle listings can help considerably with pre-purchase research. Still, even the best photographic image, shot by an adept photographer, cannot reveal every significant flaw on a car's body.
In recent years, both traditional and online sellers have been emphasizing the number of photos in each online listing, even though most are inevitably near-duplications. Multiple views make sense; but do dozens, taken from slightly different angles, really tell you much more than five?
Condition Reports aren't ordinarily seen by retail buyers, but they have an indirect impact on awareness of vehicle condition. Compiled by experienced inspectors, they've become considerably more accurate and comprehensive in the past few years. Dealers rely comfortably on them when making wholesale purchase decisions about vehicles they cannot view in-person.
Customer Reviews have become an integral part of our daily lives. Every transaction now seems to invite commentary from satisfied – or disgruntled – customers. Looking for a hotel room? An appliance? A new doctor? Potential choices probably have dozens, even hundreds, of customer reviews posted on websites. Cars and those who sell them are no exception.
Most of us take such non-expert reviews with a sizable grain of the proverbial salt. One person might praise a business or product effusively. The next might declare it the worst of a bad bunch. Who's right? Why is the writer's opinion trustworthy?
The need for paperwork hasn't changed much, except for emergence of digital equivalents. E-contracts are rapidly becoming the norm. Whether it's on paper or consists of electronic bits, make sure you understand the vital details of what you're signing.
What Happens When Your Car is Repossessed?
Resistance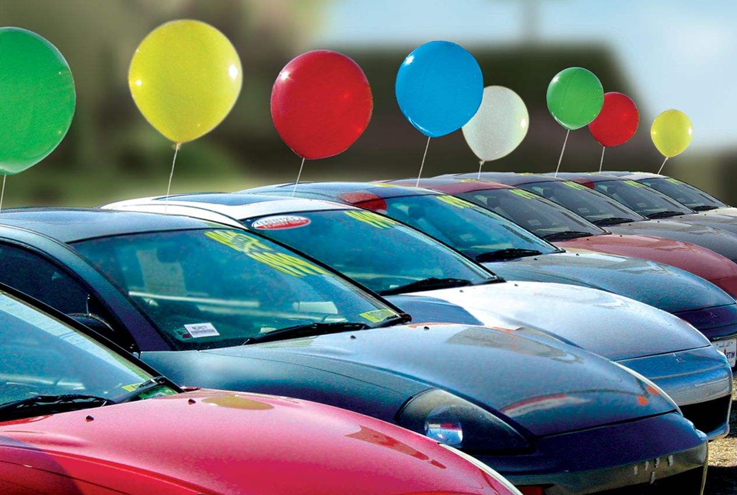 "People still want to kick the tires," said Larry Dominique of Alfa Romeo, during a Reuters media program. "In-store" is "still the place where most people end up buying a car," according to Chip Perry, CEO of A2Z Sync, although a Manheim survey found that 30 percent of dealers remained in a "physical mindset."
Ryan Osten, COO of Gubagoo Inc., noted that Carvana spent 300 million dollars in 2020 claiming to not be a dealership. Physical locations, fitted with service bays, give customers a place to go if there's a post-purchase problem. Osten sees a "massive trend right now toward buying local."
"Creating a relationship with customers" is uppermost, said Bryan Long of Medallia during a Reuters media program. A dealership should "make [shoppers] feel special," added TrueCar's Beth Mach, as if the process is "dedicated to them."
We "strive for a guest-driven journey, rather than a dealer-driven journey," said Rachel Richards of Sonic Automotive. "Customers want to own the car-shopping experience."
Elena Ford, chief customer experience officer at Ford Motor Company, told program participants that "we know customers want more digital;" but we add "the human touch." Ford has "gone to the online model," but customers still want to "go to the dealership…. Dealers are in customers' neighborhoods."
Are "Brick-and-Mortar" Dealerships Superfluous?
Do you really need to be "sold" a vehicle? Or, would you rather make an independent decision, largely or totally online? Perhaps the concept of person-to-person salesmanship – responding effectively to objections in an intensive quest to make sales – has finally run its course.
Franchised (new-car) dealerships are likely to hang on at least a while longer. They provide a physical location for after-sale servicing and maintenance, as well as a conduit to the car's manufacturer. For used cars, however, the function of independent dealer lots, including those that are part of national chains, is less compelling. Still, they do help address our inherent need for human interactions.
More than 80 percent of shoppers want to do some of the buying process online, said Mike Darrow, CEO of TrueCar, during a Reuters media program. For the near future, at least, a "hybrid" customer experience is the likeliest path, striving to blend the best of both the traditional and the online worlds. Steve Wittman, chief digital officer at Sonic Automotive, reports that 76 percent prefer the hybrid, including a "warm handoff" to a dealer at some point. As they "bounce from digital to physical," he added, customers must feel they're "continually moving forward."
According to Todd Skelton, CEO of Prime Automotive Group, 64 percent of shoppers still want to touch the car. "They want to do some work online;" but then, spend 30-45 minutes at the dealership, starting "where they left off online." However, the process must be seamless, and not a "clunky" tool.
"Every other industry except automotive can do a full transaction online," declared Liza Borches of Carter Myers Automotive. One factor is bound to dominate the near-future automotive market: data. Companies have been acquiring massive information about current and potential customers, using that data to personalize promotional efforts.
"Data is our currency," explained John Stremel of Equifax. "It's not new." In fact, "we almost have too much data" already.
For many car-buyers, change cannot come soon enough. Others, including advocates of online privacy, aren't quite as enthused about tomorrow's digital automotive scene.
Car Shopping From Home: Carvana vs Vroom vs CarMax
Listen to the entertaining Consumer Guide Car Stuff Podcast
Car Buying Goes Digital
Car Buying Goes Digital