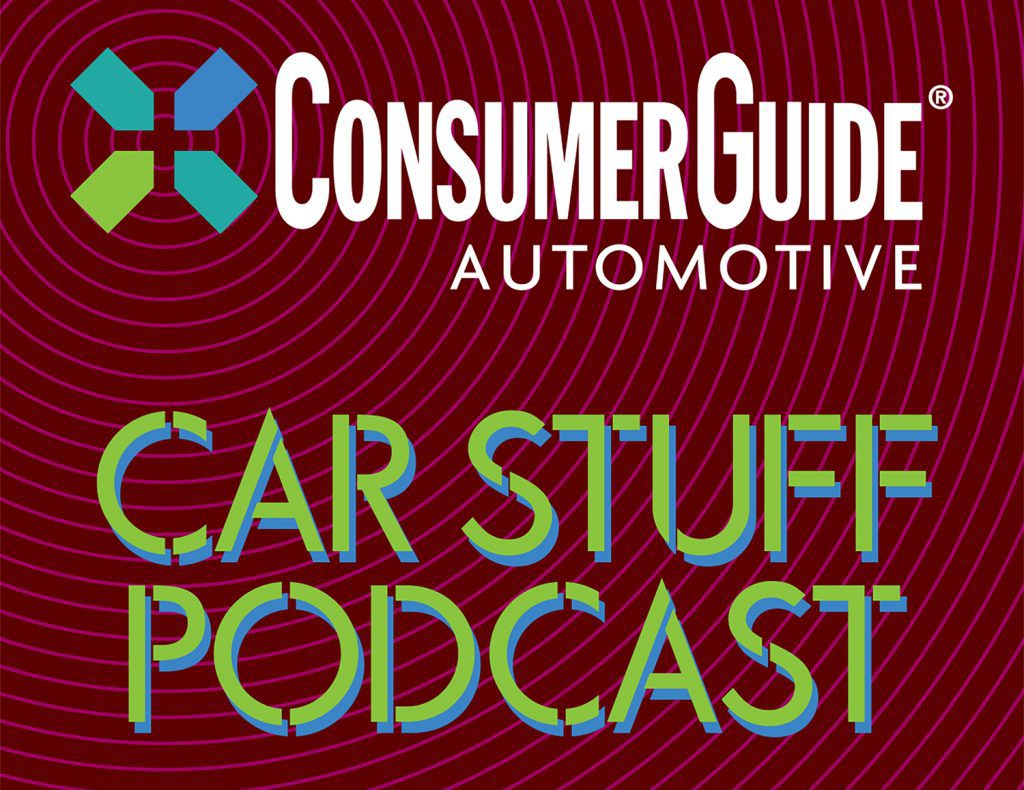 Whether you drive a car, need a car, or just occasionally bum a ride with friends, you've come to the right place. Join the editors of Consumer Guide Automotive as they break down everything that's going on in the auto world. New-car reviews, shopping tips, driving green, electric cars, classic cars, and plenty of great guests. This is the Consumer Guide Car Stuff Podcast.
Episode: 114
Broadcast date: January 9, 2022
Guest: John Biel
The Enduring Appeal of the 1957 Chevy, CES 2022 Vehicle Reveals
Host Tom Appel and co-hosts Jill Ciminillo and Damon Bell start the show by discussing  the new-vehicle reveals of the CES 2022 show in Las Vegas–particularly the 2024 Chevrolet Silverado EV pure-electric full-size pickup and the Chrysler Airflow Concept compact crossover EV. Collectible Automobile magazine Editor-in-Chief John Biel joins us to chat about the great features in the February 2022 issue, and we discuss the enduring popularity of the classic 1957 Chevy. Tom has a quiz for Damon and Jill on automaker advertising taglines, and Damon runs down the latest articles on the Consumer Guide Daily Drive blog, including our CES coverage and a test-drive review of the new-for-2022 Jeep Grand Wagoneer premium large SUV.
The Consumer Guide Car Stuff Podcast is broadcast every Sunday on Chicago's WCPT AM 820 at 1:00 PM CST.
Discussed this week:
CES 2022: Chrysler Airflow Concept
CES 2022: 2024 Chevrolet Equinox EV
2024 Chevrolet Silverado: 5 Things to Know
CES 2022: 2024 Chevrolet Silverado EV
Test Drive: 2022 Jeep Grand Wagoneer Series I
Droëwors Madness! A Gallery of Classic South African Car Ads