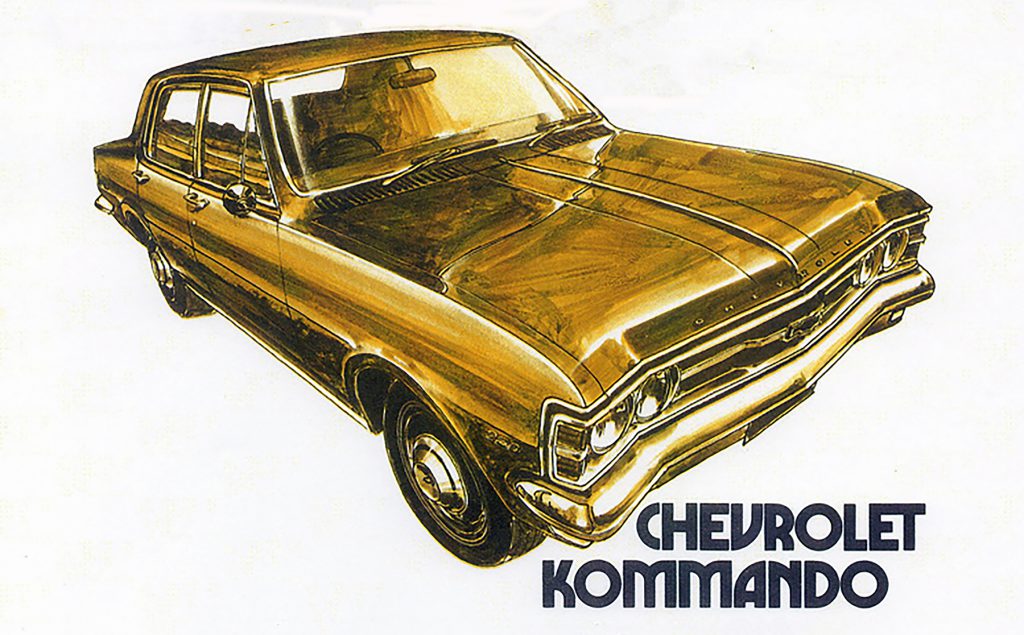 It's sort of like a strange dream. Everything feels familiar, but somehow changed, in strange and wonderful ways. That's how I feel whenever I revisit the cars of Australia, and also the vehicles of South Africa.
I draw the Australia/South Africa comparison for two reasons: First, automakers in both countries were keen to sell market-exclusive models, and, second, because both of these markets seem too a little too small to have enjoyed so much unique automotive history.
For the record, about 500,000 cars are sold annually in South Africa–considerably fewer than the 900,000 or so retailed in Australia every year. Still, South Africa drew the interest of most major automakers, and remains to this day a production hub for cars and trucks.
Perusing the ads below, I took note of the following: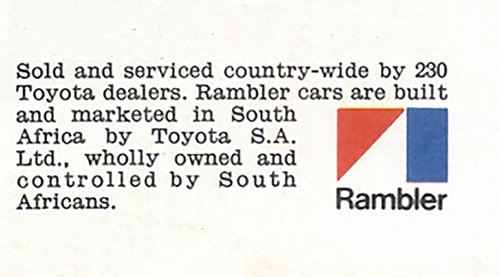 Mitsubishi, for a while, did business in South Africa using the Sigma brand
A company called Basil Green Motors not only distributed Ford vehicles in South Africa, but also modified them, in a manner similar to Roush Performance in the U.S.
Toyota once built and distributed American Motors vehicles in South Africa using the Rambler brand
General Motors sold cars in South Africa using the Ranger Brand (The briefly popped up in a few European markets as well)
The term "six cylinder" was once used in South Africa to describe an entire class of "intermediate" cars
Check out the ads below and tell us what you find interesting. The place to leave comments is down below.
Classic South African Car Ads
1958 Ford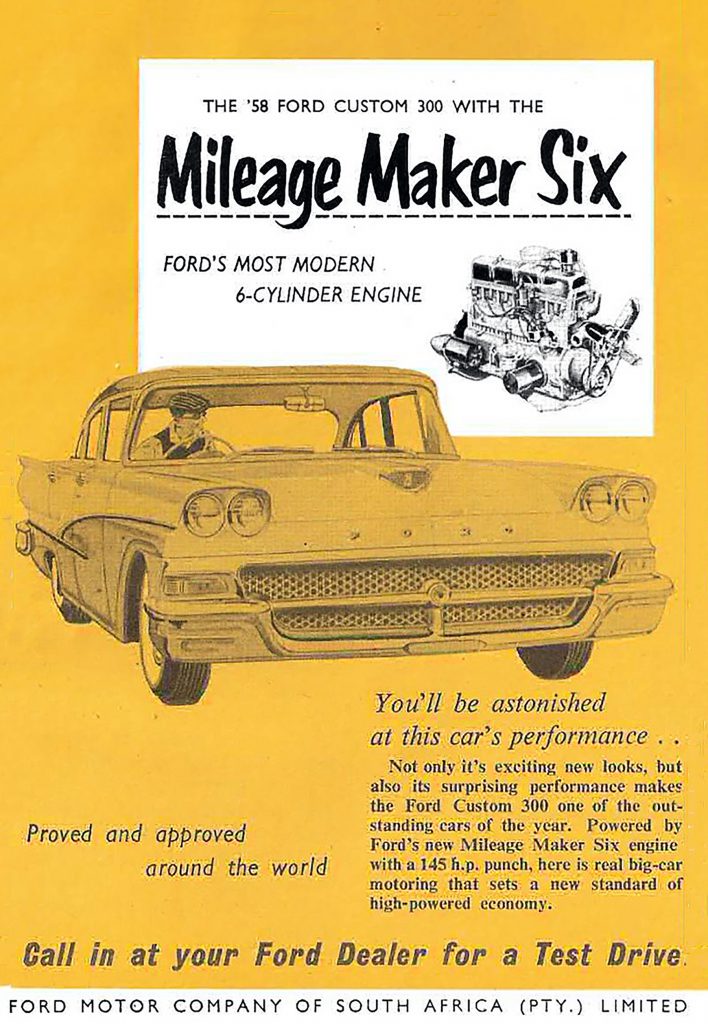 Aussie Madness! A Gallery of Australian Car Ads
1959 Ford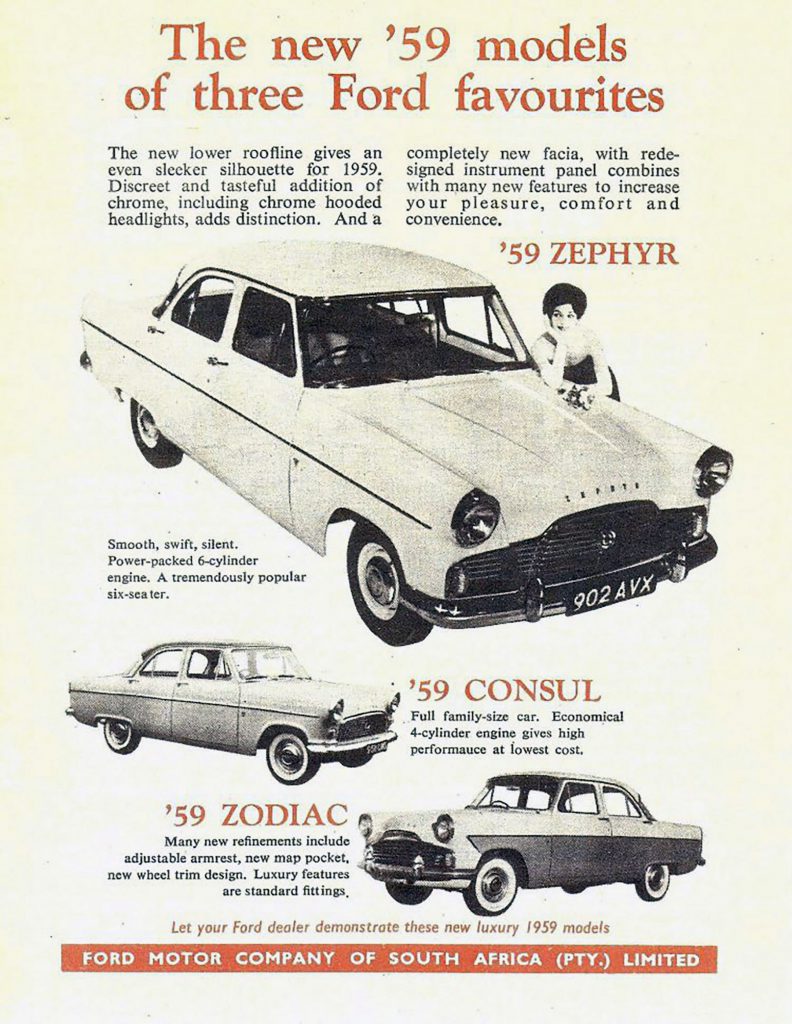 Forgotten Concept: Holden Efijy
1963 Vauxhall Viva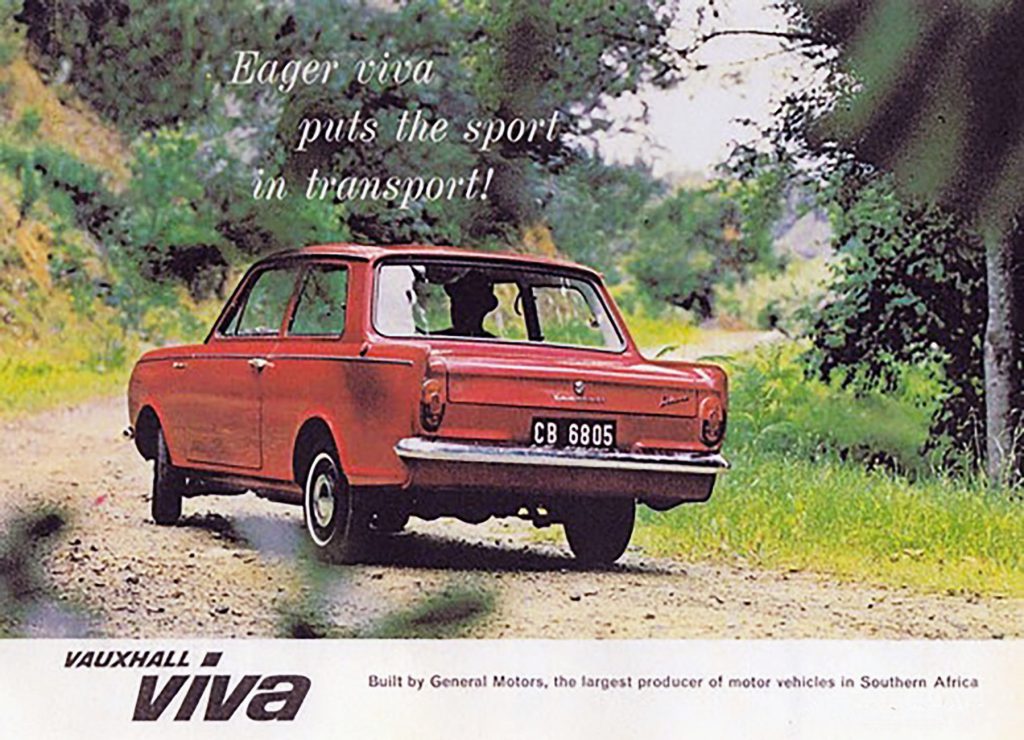 1965 Ford Anglia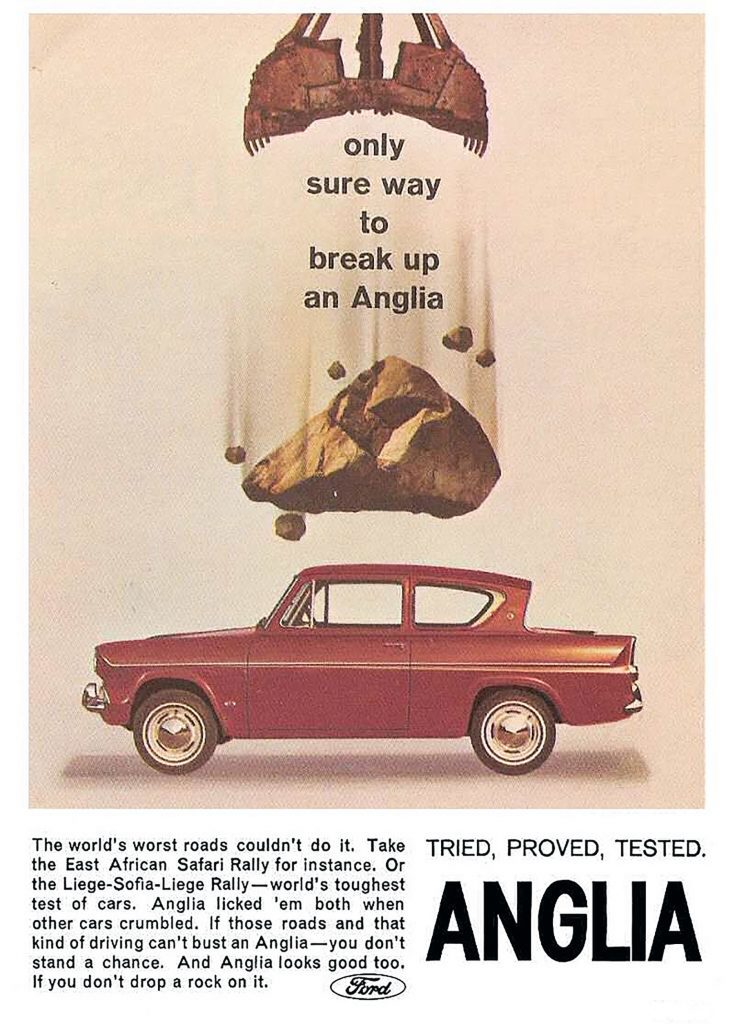 Aussie Madness! 12 Classic Ute Ads
1966 Chrysler Valiant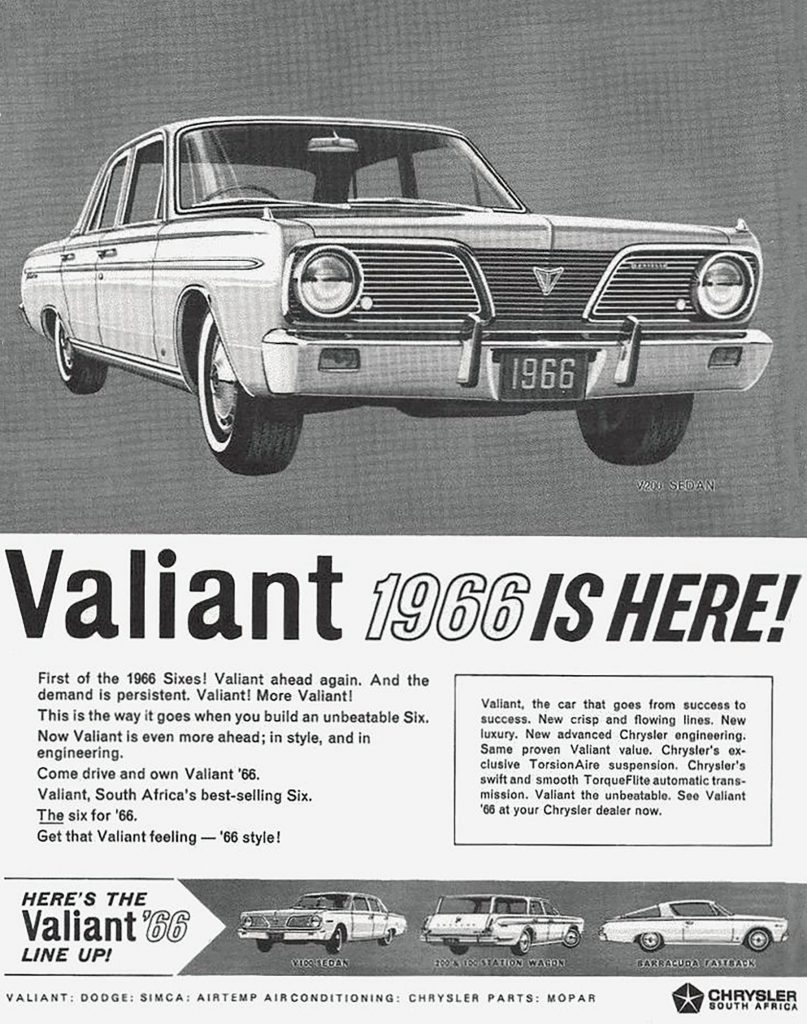 Aussie Unicorn: What, Exactly, Was The Kelpie Kargo?
Basil Green Motors/Perana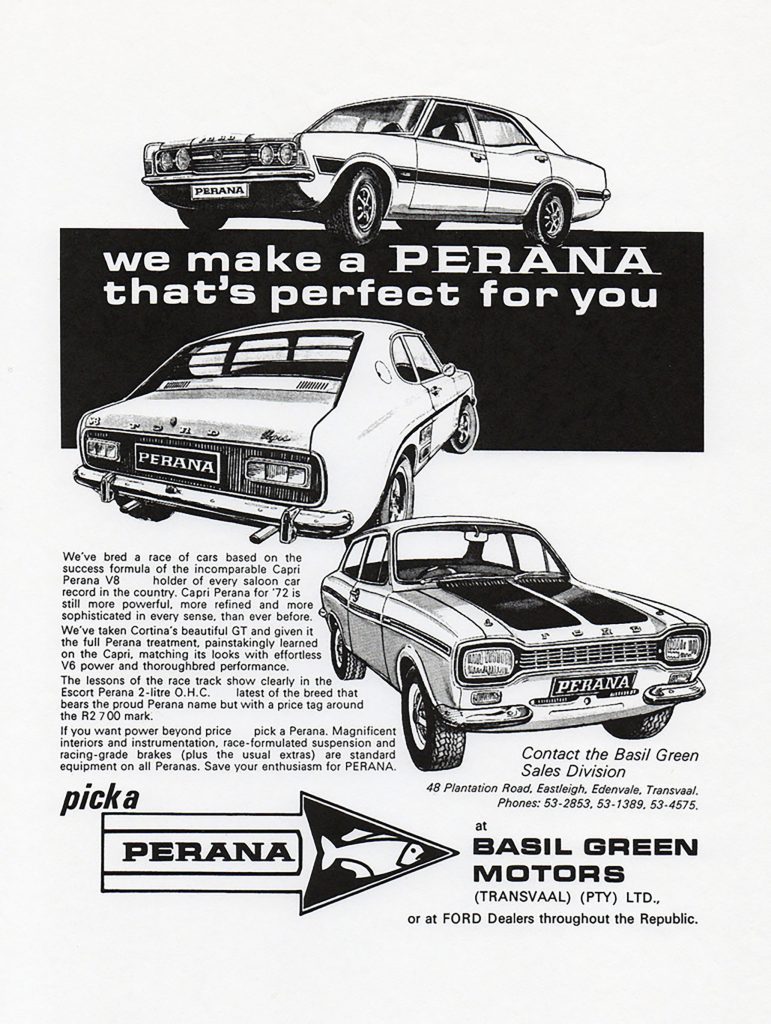 Goodbye Holden: GM Aussie and Kiwi Brand Going Sales-Only
1969 Ford Cortina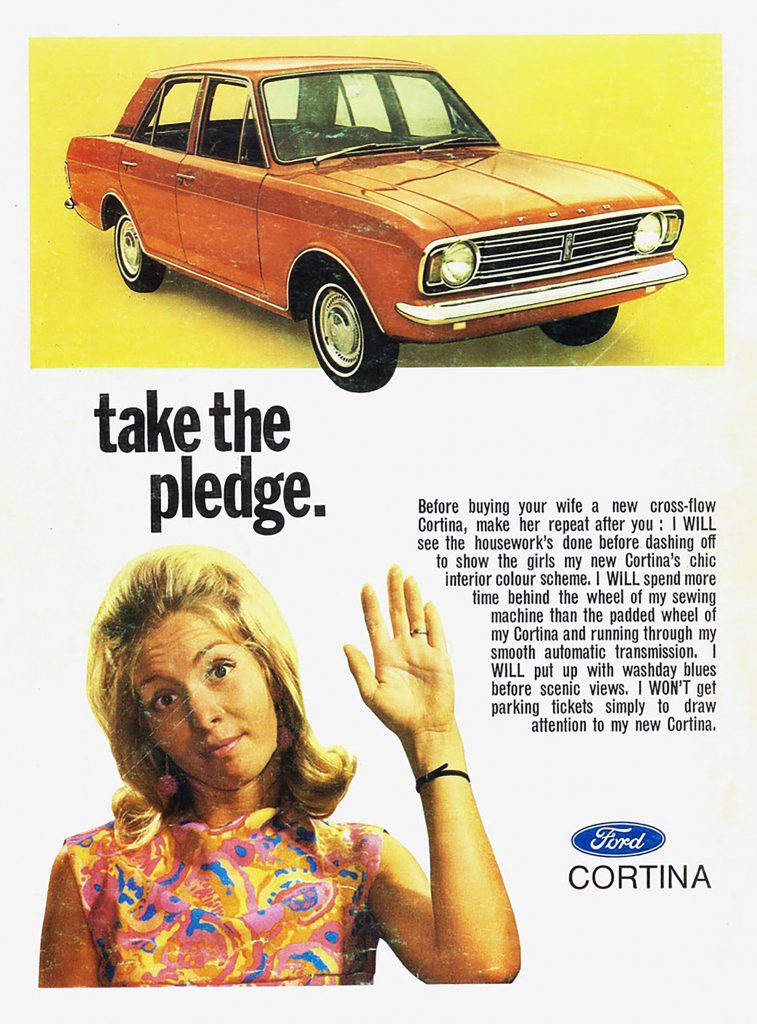 Favorite Car Ads: 1934 Tatra 77
1970 Ranger Ad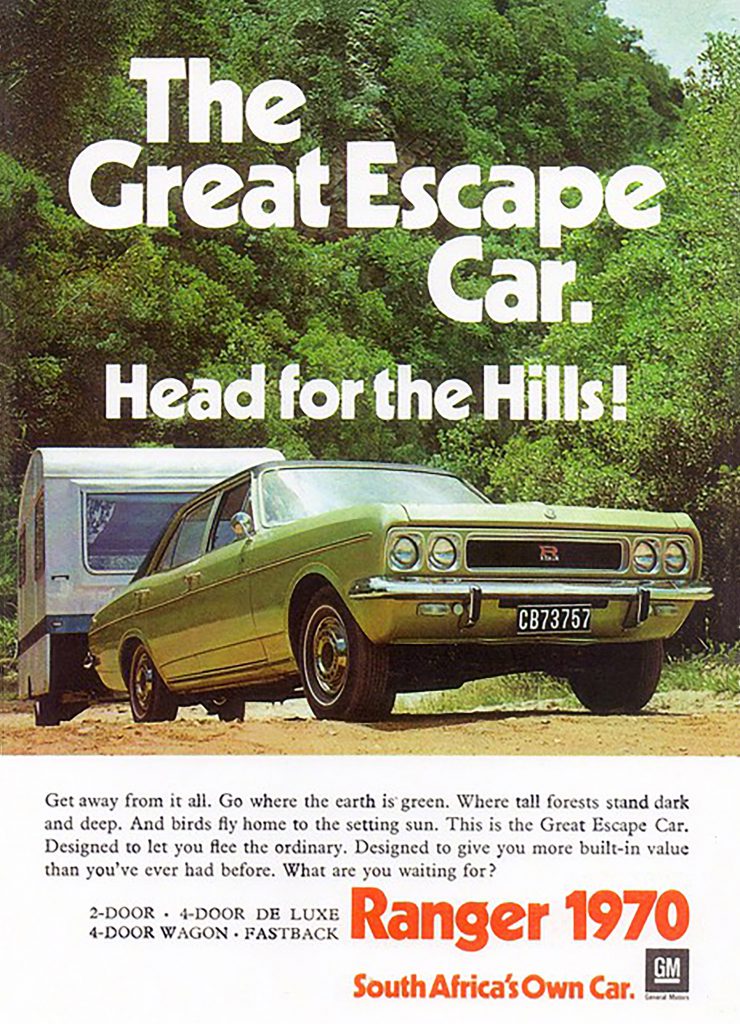 1971 Rambler Hornet Ad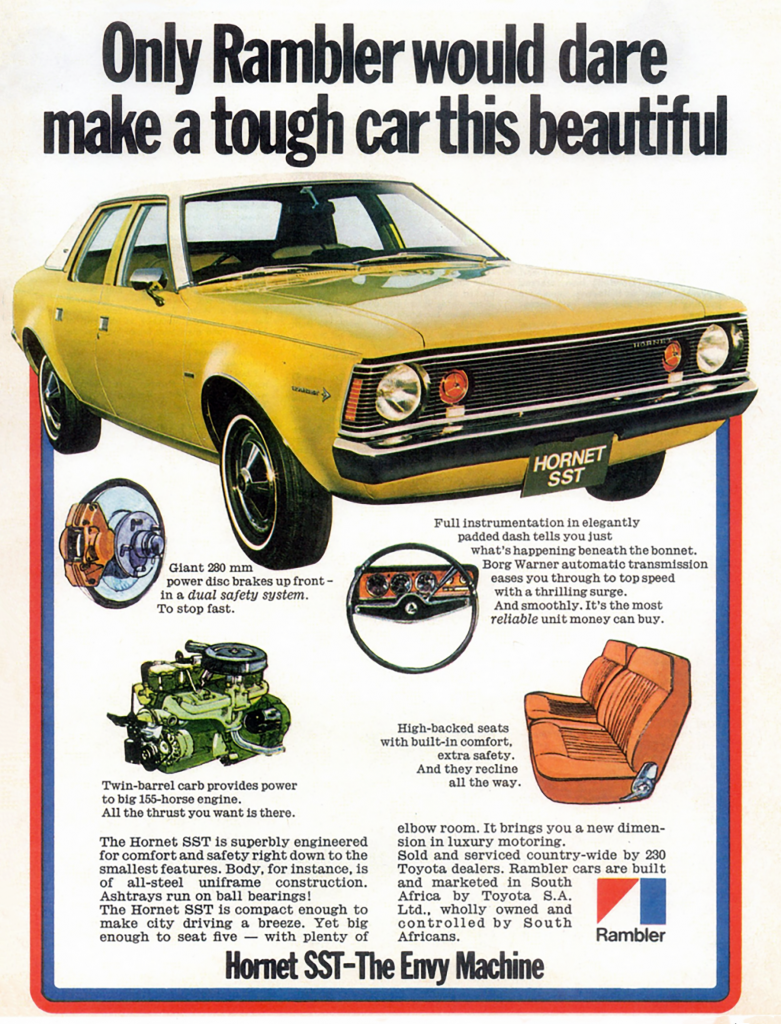 1972 Chevrolet Kommando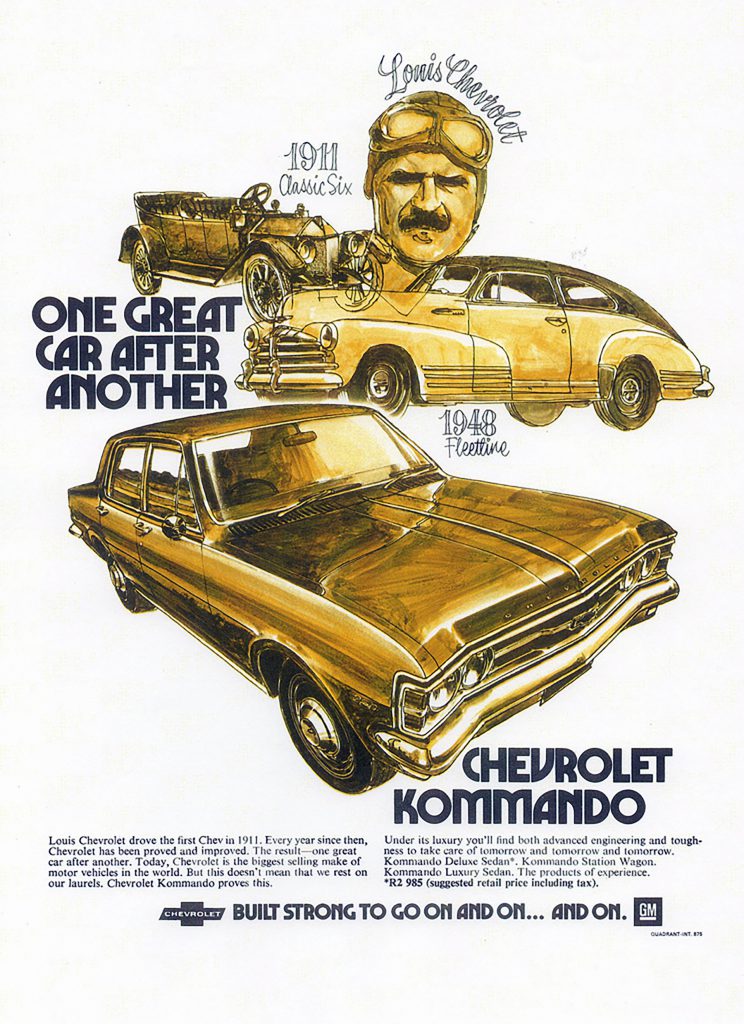 4WD Madness! 10 Classic Lada Niva Ads
1973 Austin Apache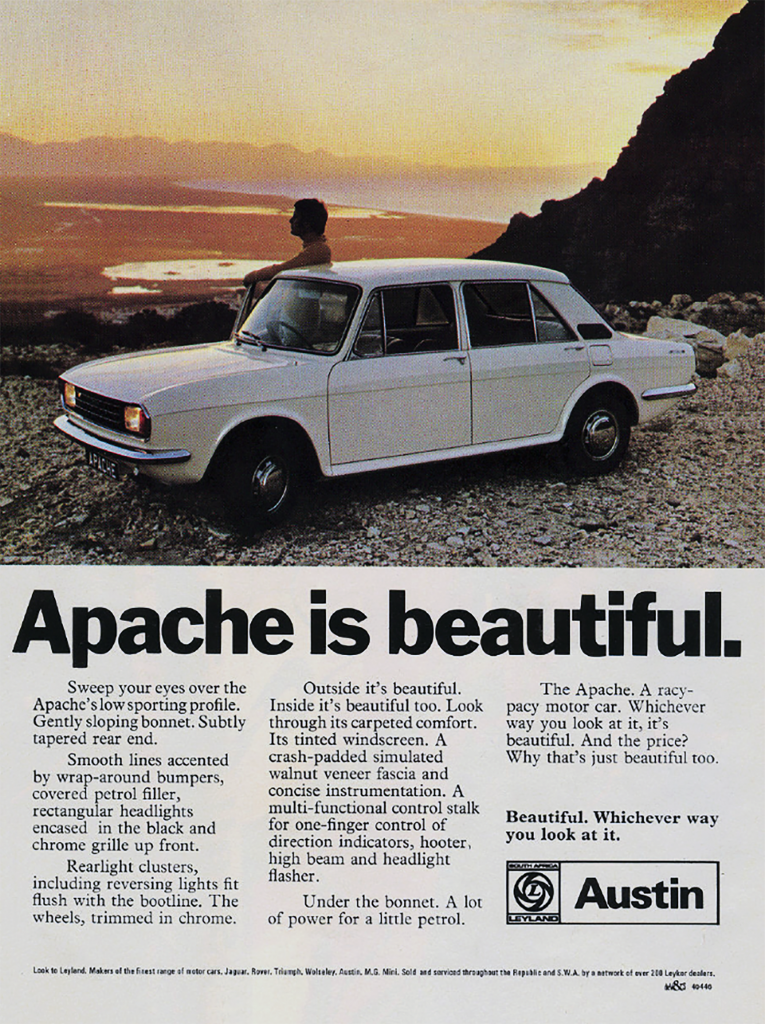 1977 Ford Granada Perana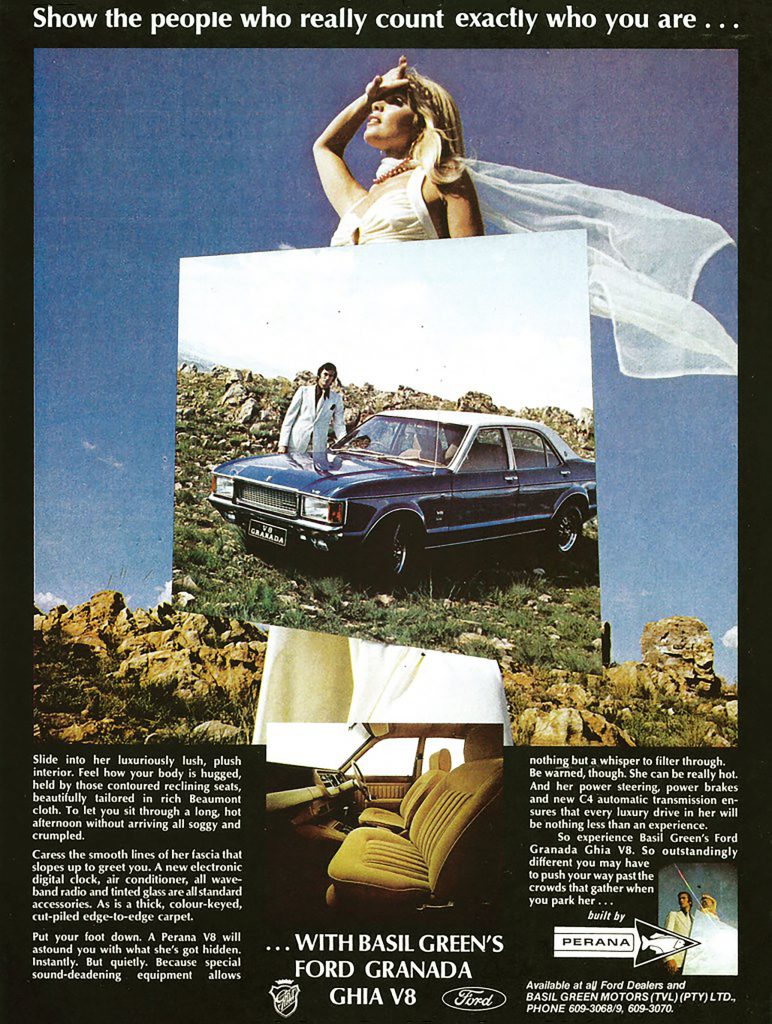 What Was The Hindustan Ambassador?
1979 Sigma Colt Galant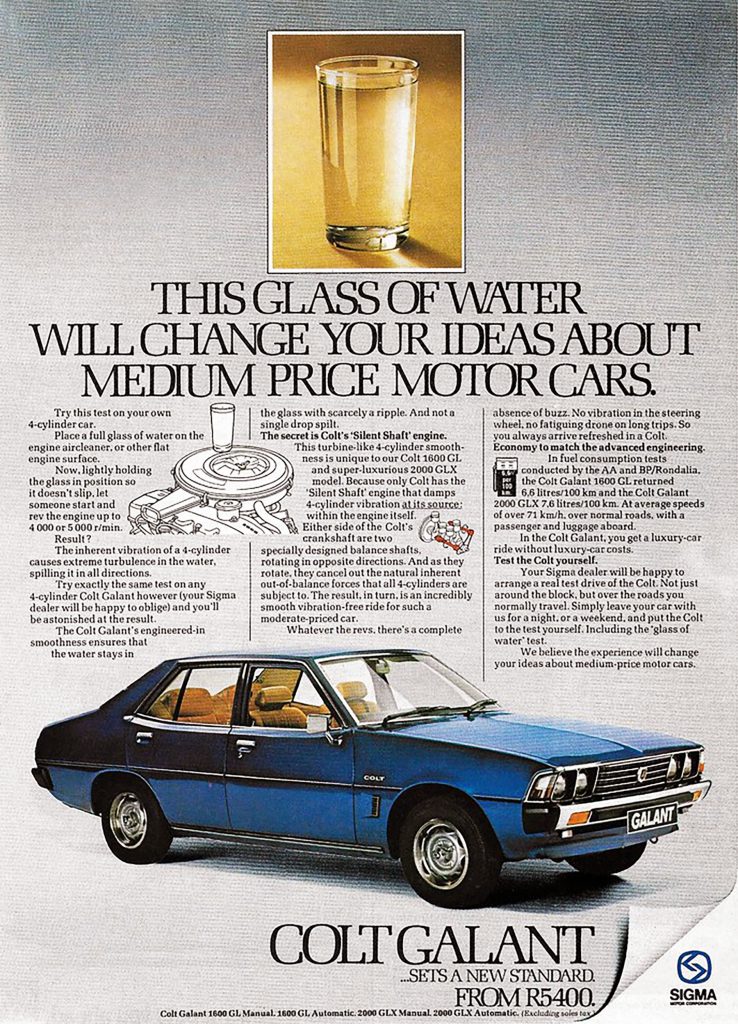 Canadian Export: 2011-2014 Lancia Thema
1985 Nissan Skyline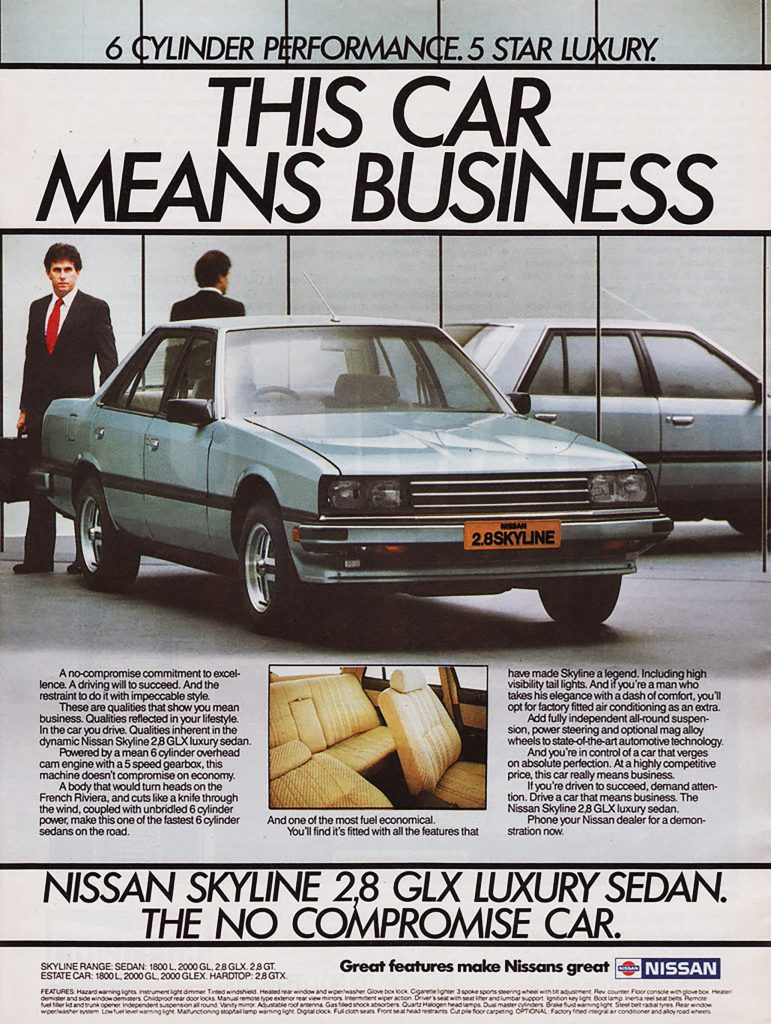 Check out the Consumer Guide Car Stuff Podcast
South African Car Ads Gallery
(click below for enlarged images)
South African Car Ads
South African Car Ads