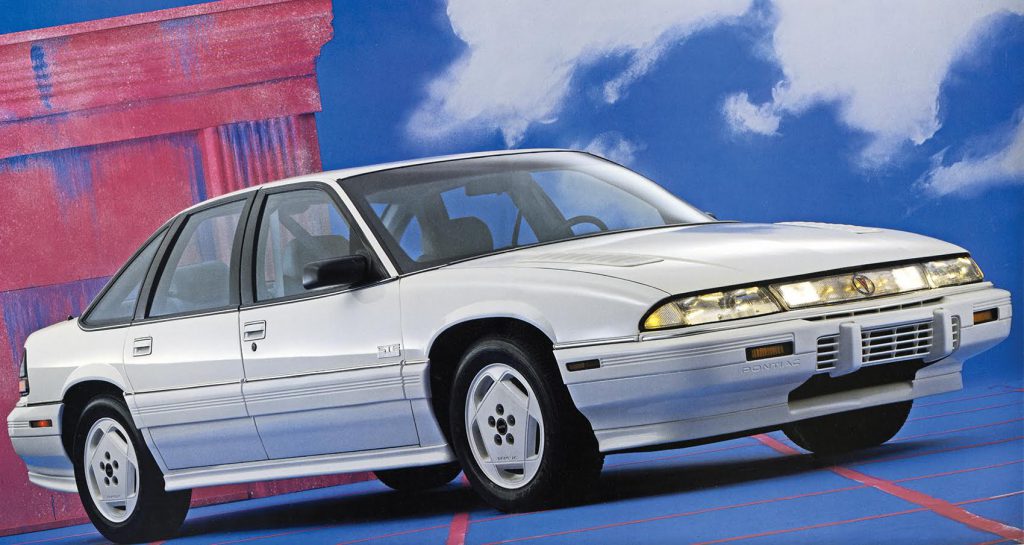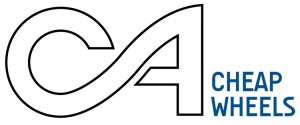 by Don Sikora II
Note: The following story was excerpted from the Februry 2020 issue of Collectible Automobile magazine.
From the Pontiac Grand Prix's 1962 introduction through 1989 it was exclusively a two-door car. That changed with the addition of four-door sedans for 1990. More-door GPs continued through 2008, but perhaps the most interesting one of them all came from that inaugural season: the little-remembered STE Turbo. 
More from Collectible Automobile Magazine
This story starts with the 1988 Grand Prix that switched to a front-wheel-drive unibody design on the brand-new GM10 platform. The next year, Pontiac introduced a limited-production Grand Prix Turbo. (We talked it up in an August 1990 Future Collectibles piece.) McLaren tweaked the car's 3.1-liter V-6 engine, adding a Garret turbocharger, intercooler, and other hardware like a stouter crankshaft. It was good for 205 horsepower and 220 pound-feet of torque. ASC performed final assembly with additions that included unique lower bodywork, functional hood louvers, and beefy Goodyears on eight-inch-wide wheels tucked under add-on fender flares.
When the '90 Grand Prix sedan made its debut, base LE and top-of-the-line STE models were available. The STE (Special Touring Edition) nameplate already had credibility from the well-regarded sport-sedan version of Pontiac's 6000. The GP STE ran a 140-horse 3.1-liter V-6, and could be had with a five-speed manual transmission or four-speed automatic. A specially tuned suspension, quick-ratio steering, and STE-specific 16.5-inch wheels were included too. 
STE's exterior styling differed somewhat from the LE sedan. The most obvious change was full-width headlight and taillight treatments. Front and rear fascias and the bodyside were unique too. STE's face included a rectangular eggcrate grille integrated into the front bumper and divided into three sections by two vertical bumper-guard ribs. Somewhat surprisingly, the result wasn't a variation of the traditional Pontiac split grille, even though all other Grand Prixs of the day included that expected design element.
Cheap Wheels: 2000 Pontiac Grand Prix GTP Daytona 500 Pace Car Replica
Sometime during the model year—the Chicago Tribune's Jim Mateja narrowed it down a bit to "spring"—Pontiac added the STE Turbo to the lineup. Predictably, it included the Turbo coupe's 205-horse V-6 and mandatory four-speed automatic. Equipment and appearance closely followed the lead of its naturally aspirated sibling, but "STE Turbo" badges on the front doors and the coupe's functional hood louvers were added. It benefitted from standard antilock brakes but made do with STE's wheels. A Pontiac sales folder quoted a 0-60-mph time of eight seconds for STE Turbo.
While the STE stuck around through 1993, the Turbo disappeared with the '90 model year. From then on, the stoutest engine was a new dohc 3.4-liter V-6.
According to the Encyclopedia of American Cars, the Grand Prix STE started at $18,539, with the Turbo ringing in at a lofty $23,775. (The GP Turbo coupe was dearer still at $26,016.) The same source lists combined STE and Turbo sedan production of just 5773.
1993 Twin Dual Cam GT: The Last Manual-Transmission Pontiac Grand Prix
Pros:
Previewing the STE Turbo in its October 1989 issue, Car and Driver thought it a quick, comfortable performance sedan, bigger but better than the old favorite 6000STE.

These GPs were well equipped. Options were largely limited to leather, radio upgrades, and a sunroof.
Cons:
The Turbo's 205 horsepower isn't impressive today—still, consider the cotemporary Tuned Port 5.0-liter V-8 in Pontiac's Firebird Formula and Trans Am made 200 ponies.

Even by Pontiac standards of its era, to our eyes the STE Turbo's appearance is overwrought.
Final Drive:
Available for just months in 1990, the Grand Prix STE Turbo might be as obscure as Nineties Pontiac performance gets. A nice survivor could be compelling cheap wheels.
Subscribe to Collectible Automobile
Pontiac Grand Prix STE Turbo