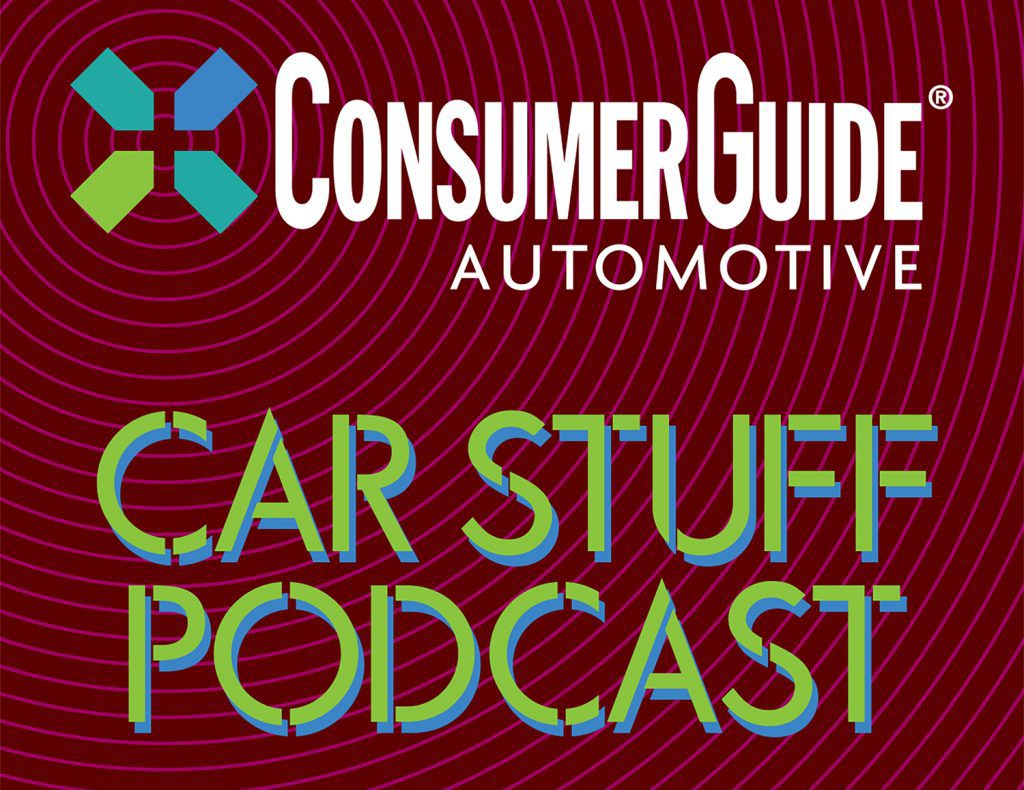 Whether you drive a car, need a car, or just occasionally bum a ride with friends, you've come to the right place. Join the editors of Consumer Guide Automotive as they break down everything that's going on in the auto world. New-car reviews, shopping tips, driving green, electric cars, classic cars, and plenty of great guests. This is the Consumer Guide Car Stuff Podcast.
Episode: 94
Broadcast date: August 15, 2021
Guest: John Biel
Low-Cost Luxury Cars of 1966, Favorite New-Car Features
Host Tom Appel and co-host Jill Ciminillo start off the show by discussing several of vehicles Tom drove this week at a local media event; Tom was especially impressed by the 2022 Hyundai Santa Cruz and 2022 Volkswagen Taos. Tom and Jill also discuss some of their favorite new-car features, such as blind-spot alert systems and rearward-sliding sun visors. John Biel, Editor-in-Chief of Collectible Automobile magazine, joins the show to talk about the October issue, which is on newsstands now. We talk about this issue's full-length feature articles on the low-cost luxury cars of 1966, and the 1986-93 Buick Riviera. John sticks around to participate in this week's Car Stuff Power Quiz. Recent Consumer Guide CG Daily Drive posts discussed include a Photo Feature of the 1970 Plymouth Sport Suburban station wagon, and a First Spin review of the 2022 Hyundai Santa Cruz. Co-host Damon Bell is on vacation this week.
The Consumer Guide Car Stuff Podcast is broadcast every Sunday on Chicago's WCPT AM 820 at 1:00 PM CST.
Discussed this week:
First Spin: 2022 Hyundai Santa Cruz
Five Low-Cost Features That More Cars Should Have
Collectible Automobile Magazine
Photo Feature: 1970 Plymouth Sport Suburban
Photo Feature: 1953 Nash Rambler Custom Convertible