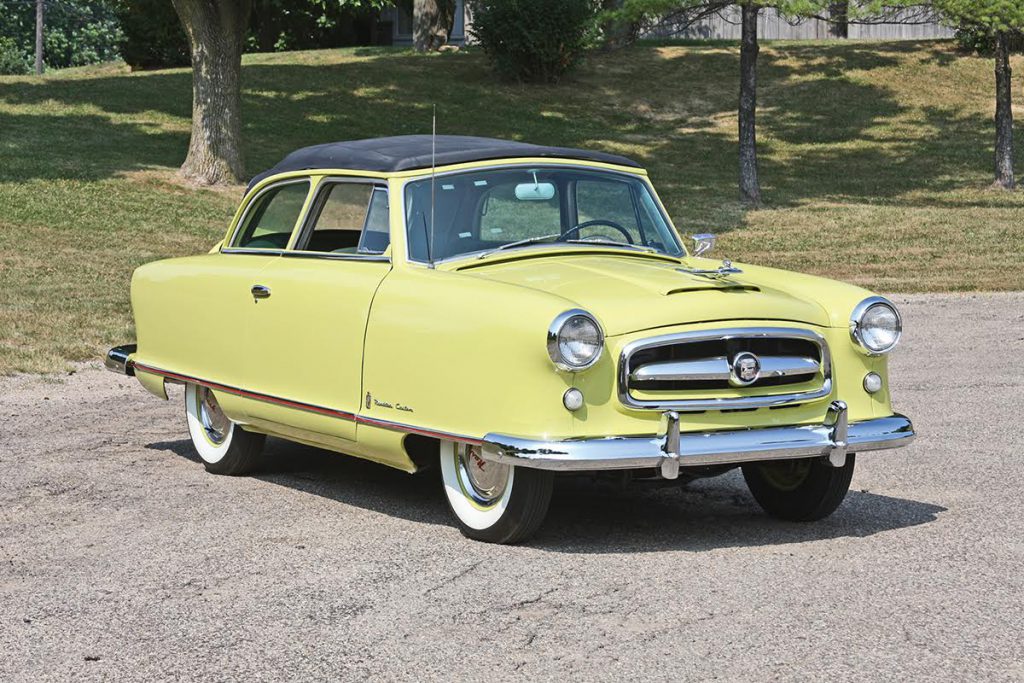 Note: The following story was excerpted from the October 2018 issue of Collectible Automobile magazine
The Nash Rambler went against conventional economy-car wisdom when it bowed as a pricey convertible instead of a low-priced sedan. When the compact was introduced in 1950, World War II had been over for five years, yet raw materials were still regulated by the government and Nash wouldn't have been able to get enough steel to meet the expected demand for the new Rambler. Since production would be limited, Nash decided to build a high-profit car.
Besides increasing profits, the well-equipped convertible boosted Rambler's image. By contrast, Kaiser-Frazer's Henry J was introduced with a bare-bones "stripper" model that contributed to a "cheap-car" image that probably hurt sales.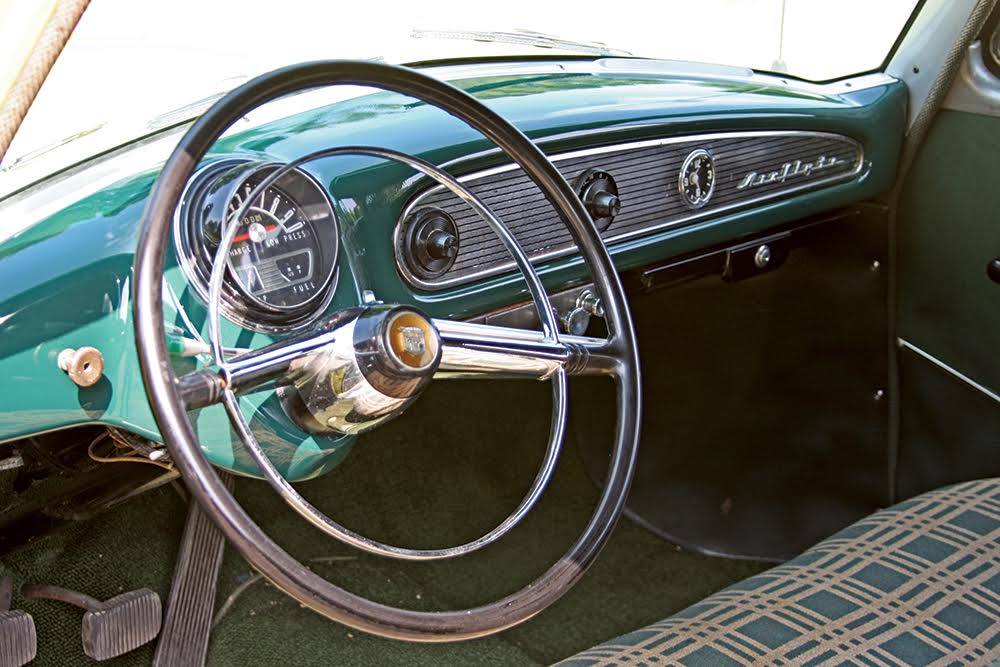 The new Rambler followed Nash styling and engineering conventions. Nash was an early adopter of unitized construction that it labeled "Airflyte." Nash claimed that Airflyte construction reduced the Rambler's weight by 200 pounds and also made the car stiffer and less likely to squeak or rattle. Unlike other convertibles, the Rambler had fixed side roof rails with a power top that retracted on the rails. The side rails retained enough of the roof's rigidity that the kind of extra underbody bracing required in other convertibles was not needed. 
Styling echoed that of the full-sized Nashes. The big Nashes were restyled for 1952 with input from Italian coachbuilder Pinin Farina, and Rambler's 1953 facelift again mimicked the senior Nashes. For marketing purposes, Farina was given credit for the design and Ramblers wore his trademark "F" logo on their flanks—even though the shop in Turin had little to do with the design.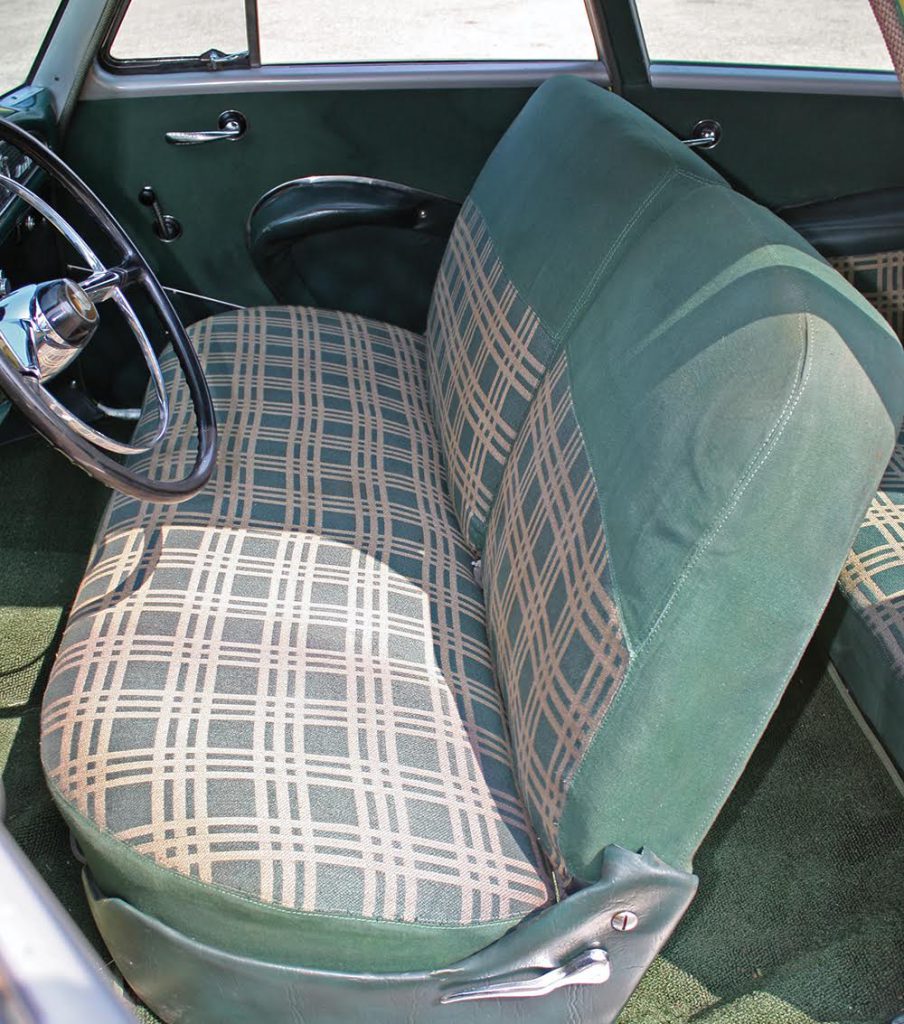 The hood ornament was a purely American work. Chicagoan George Petty drew pinup girls for advertising and Esquire magazine. During World War II his art gained even more fame as it was often reproduced on the noses of military planes such as the Memphis Belle B-17 bomber. Nash recruited Petty to design voluptuous hood goddesses. 
Under the Petty-girl hood ornament was a flathead six similar to the one in the Nash Statesman. Cars with manual transmissions had a 184-cubic-inch unit with 85 horsepower, while cars equipped with optional Hydra-Matic automatics got a 196-inch 90-horse version. In the light 2590-pound Rambler convertible, the engines gave good performance and fuel economy for the time. In spite of its trim size, Rambler had room for five passengers.
Photo Feature: AMC 1972 Gremlin X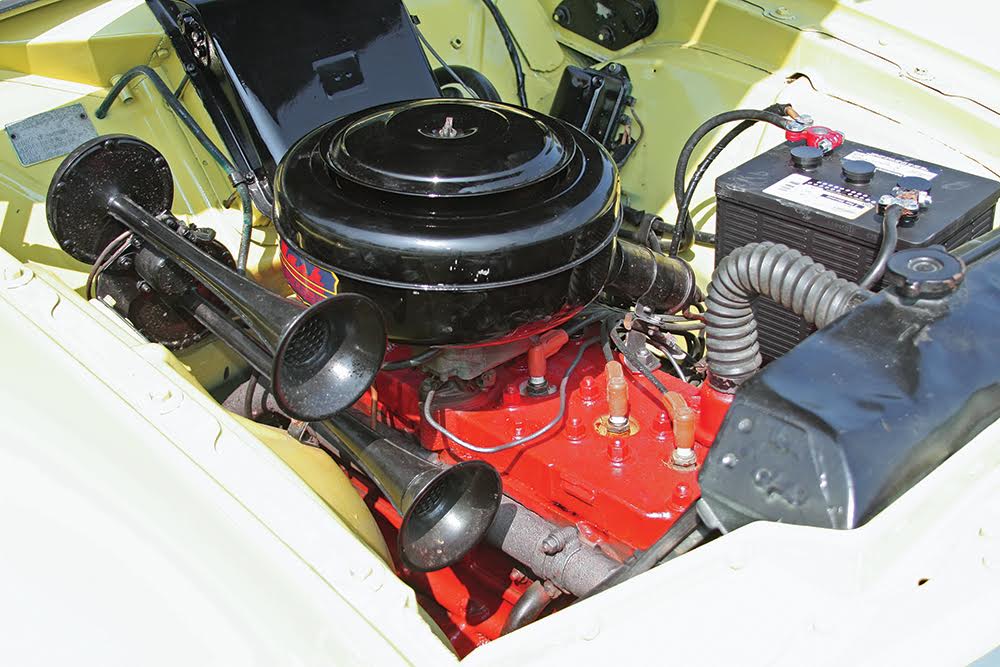 A famous Rambler convertible driver was Lois Lane of the 1952-58 Adventures of Superman TV series. Lois started out in a 1951 Rambler convertible that was later traded in on a 1953 version similar to the example featured on these pages. 
Warren Danz of Peoria, Illinois, has a liking for Nash cars and owns six. He considers the often-overlooked Nashes as "poor souls that don't have a home." Danz searched for a Nash Rambler convertible for 20 years before finding this example. He says that it is wonderful to drive and is one of the most dependable cars. Danz adds that its simple six without overhead valves is not only reliable, but always runs smoothly.
Nash sold 3284 Rambler Custom convertibles in 1953, but very few remain today. By 1954, Nash offered Ramblers in six body styles, including four-door sedans and wagons. Sales of the expensive convertible fell to 200 units and it was dropped from the '55 line.
Marketing Madness! An Ad Gallery of Co-Branded Cars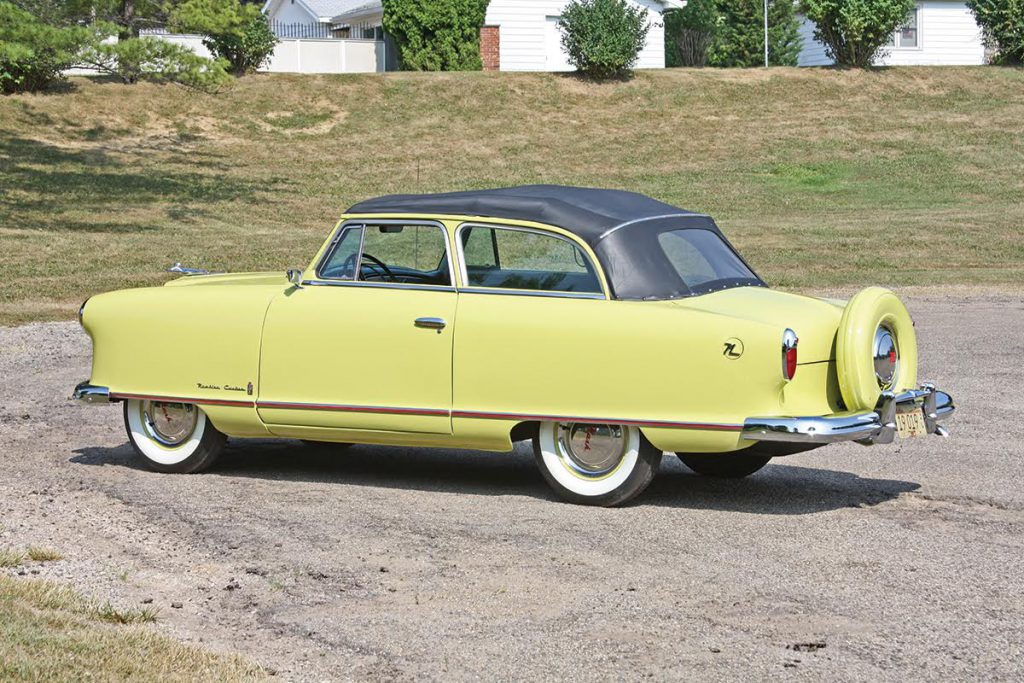 Subscribe to Collectible Automobile magazine
1953 Nash Rambler Custom Convertible Gallery
(Click below for enlarged images)
1953 Nash Rambler
Economy-Car Madness! 10 Classic Ads Featuring Affordable Rides
1953 Nash Rambler