Unless you're a serious rock 'n' roll aficionado, the name Jim Peterik might not ring a bell. Remember the Survivor song "Eye of the Tiger"? Of course you do . . . and now you're probably humming it. Well, Jim cowrote that song as a founding member of Survivor. And prior to the success of "Eye of the Tiger," Jim penned another memorable hit with his first band The Ides of March—the rollicking 1970 tune "Vehicle." He's had a hand in many other Top 40 hits over the years as well, working with artists such as .38 Special and Sammy Hagar. These days, Jim remains incredibly active as a musician, songwriter, and producer. He performs regularly with a handful of bands and enjoys working with new talent on his own label, World Stage International.
Turns out that Jim is also a car guy, and Consumer Guide Automotive recently enjoyed an exclusive peek at his, uh, vehicles. We tagged along with our longtime friends (and legendary Chicago radio hosts) Steve King and Johnnie Putman as Jim graciously gave us a tour of his collection and suburban Chicago home.
Although "Vehicle" obviously has a 1970s groove and "Eye of the Tiger" might be the ultimate 1980s anthem, Jim's tastes in cars, guitars, and music are firmly rooted in the 1950s. The two Eisenhower-era classics currently in his stable are immaculate examples of a 1955 Chevrolet Bel Air convertible and a 1958 Chevrolet Corvette. If the right car comes along, he would love to add a 1956 Thunderbird and/or a 1956 Mercury to his stable. And though he usually prefers factory original machines, he has a soft spot for 1949-51 chopped-top Mercury customs as well. In the meantime, he's thoroughly enjoying his classic Chevys, and when he's in the mood to drive a more modern-day dream machine, he can choose from his 2002 Chrysler Prowler and 2008 Lamborghini Gallardo convertible.
Steve & Johnnie Visit the "Vehicle" Man, Jim Peterik (Video)
Photo Feature: 1961 Chevrolet Corvette
Eklectic Klassics: A Quick Tour of the Klairmont Kollections Museum
Written by: Damon Bell
on August 30, 2012.
on January 23, 2018.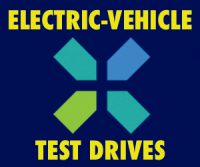 Auto Shows
Steve & Johnnie's Road Tests