Nestled into an unassuming neighborhood in Chicago's North Side is a large yet equally unassuming industrial building that once housed a printing company. Today, that building is home to the Klairmont Kollections, an incredible, 100,000-square-foot private museum that encompasses 300-plus vehicles, along with scads of bicycles and toy cars, a few airplanes hanging from the rafters, and a life-sized replica of a vintage gas station—and that's just for starters. It's a jaw-dropping array of automobilia and straight memorabilia that's enough to keep even a casual enthusiast occupied for at least a full day… but you can't just walk in off the street and check it out. The Klairmont Kollection might best be termed "semi-private," since it is usually closed to the general public and available only for private functions such as weddings or corporate/charity events.
The collection is sprawling in terms of scope, and jam-packed in terms of layout… so jam-packed, in fact, that a bit of purging became necessary to free up space. Owner Larry Klairmont, a 90-year-old entrepreneur who built a successful dry-cleaning chain before moving into real estate and then car collecting, wanted to turn some of the building's warehouse space into banquet facilities for the museum's events, and that meant thinning the herd a bit. Klairmont and collection curator Ben Lockwood are working with Mecum Auctions to sell of 57 of the museum's vehicles at Mecum's 30th Annual Original Spring Classic event, which takes place at the Indiana State Fairgrounds in Indianapolis, Indiana from May 16th to the 21st. You can check out a full list of the Klairmont Kollections vehicles scheduled to be sold, and get a taste of the museum itself in our pics below.
All American: 2016 Muscle Car and Corvette Nationals Gallery
Klairmont Kollection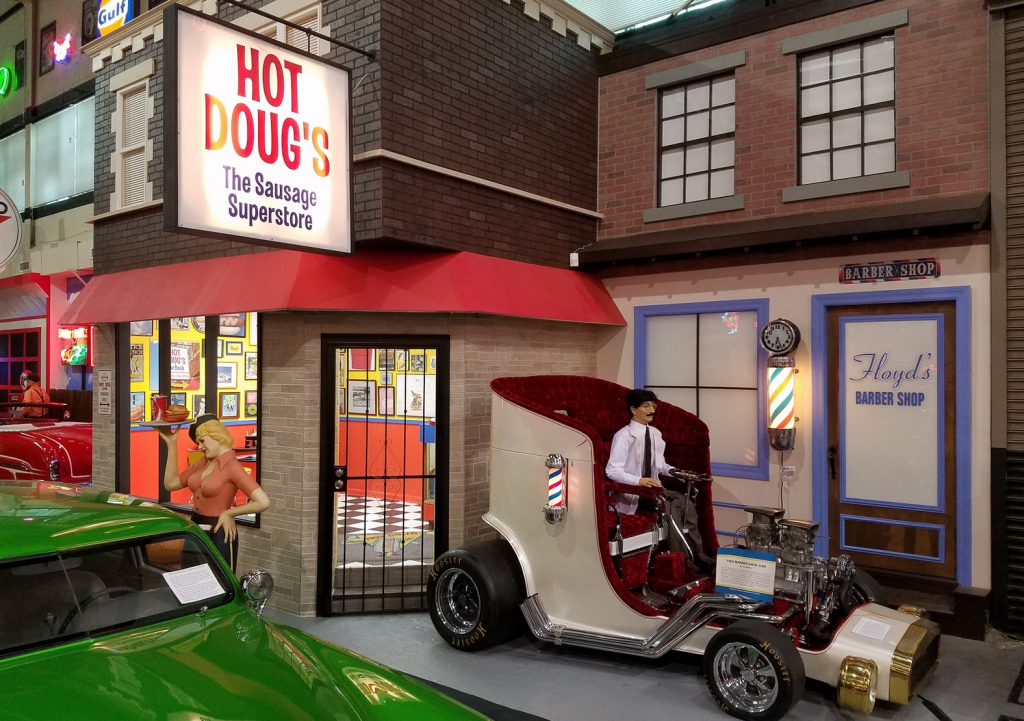 The Klairmont Kollections contains a surprising number of custom cars. Here, the Joe Bailon-built Barber Shop Car, one of the more memorable "show rods" from the heyday of ICAS (International Championship Auto Shows) indoor hot-rod and custom-car shows, sits outside a downsized replica of Hot Doug's, the legendary (and recently bygone) Chicago hot-dog joint. All the artifacts inside are genuine articles from the actual restaurant.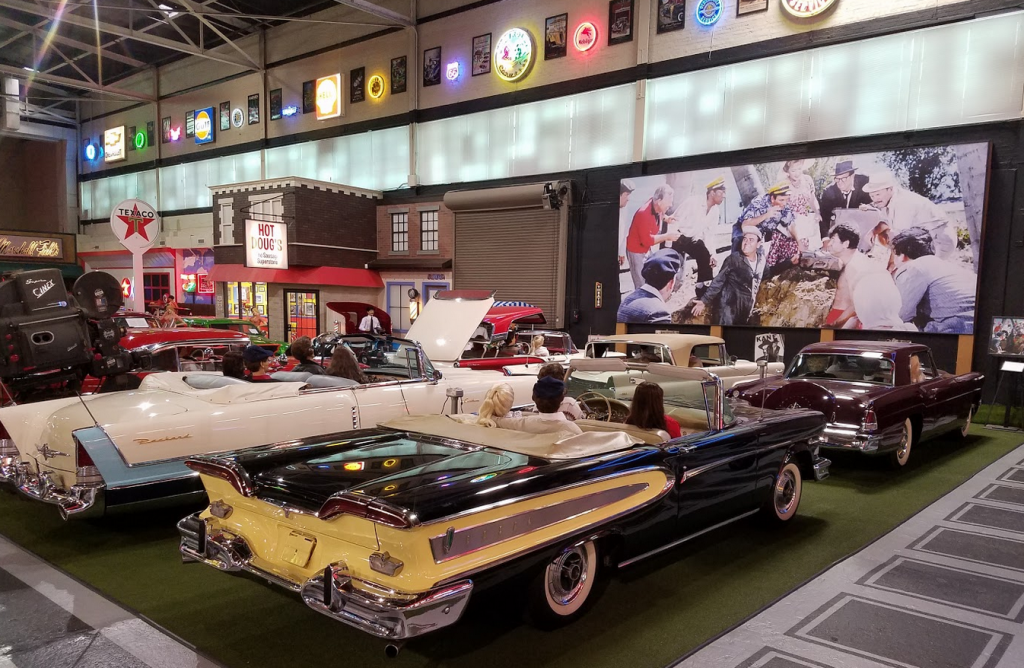 A gaggle of 1950s dreamboats are parked in a simulated drive-in theater showing the 1963 comedy classic It's a Mad, Mad, Mad, Mad World. Note the original vintage movie projector.
The Most-Expensive American Midsize Sedans of 1983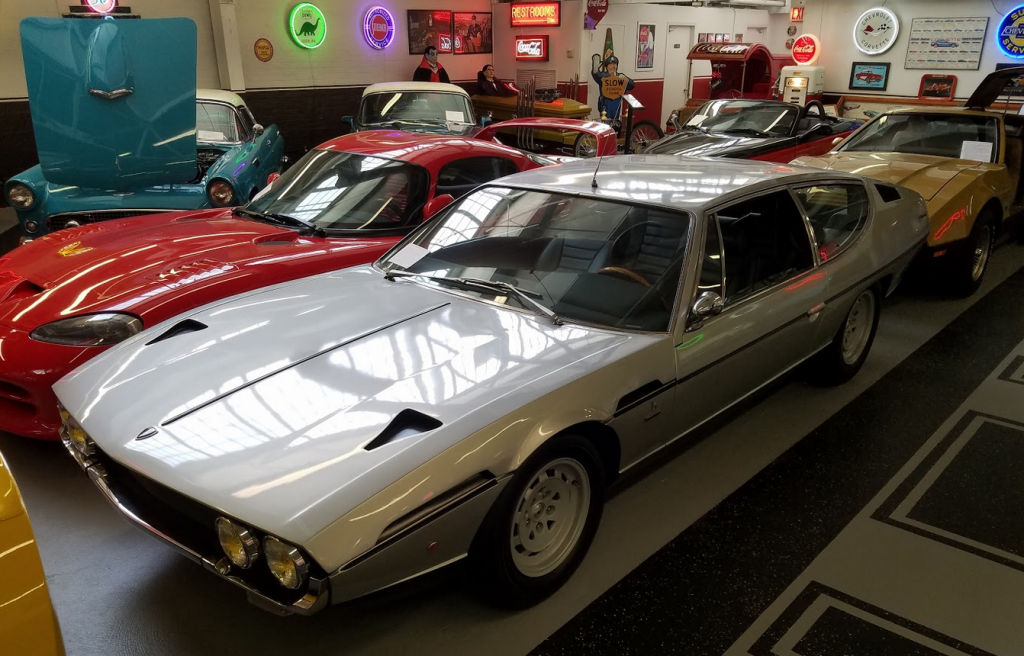 A second-floor showroom houses several more-recent exotic cars, such as this 1972 Lamborghini Espada.
Temporary Temples: A Gallery of Manufacturer Displays at the 2016 Chicago Auto Show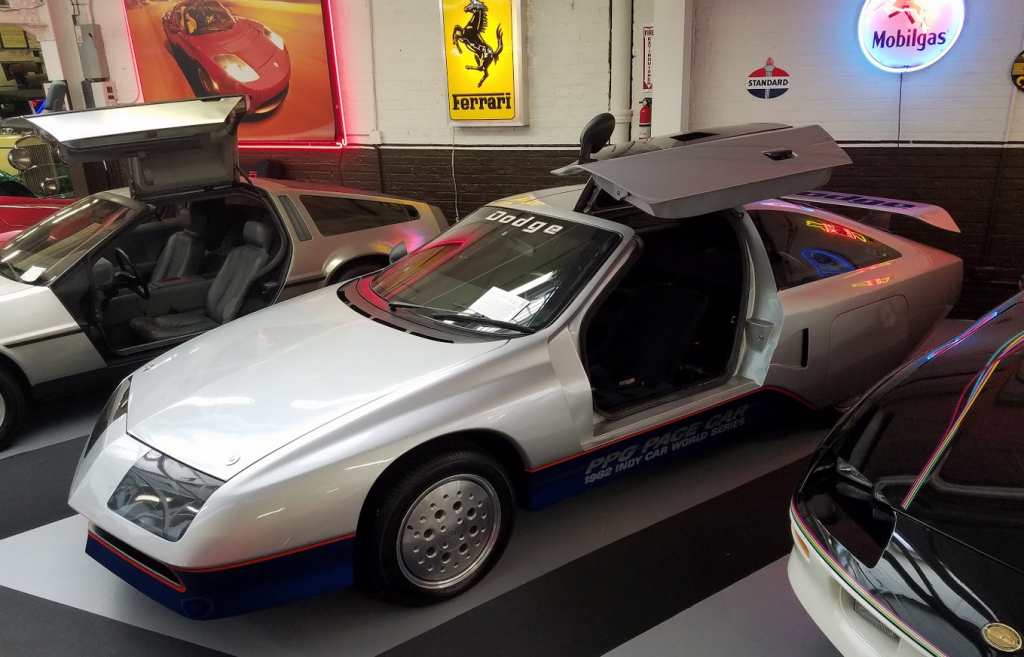 Quick, what is it? It's a custom-bodied 1982 Dodge Charger 2.2 Turbo built by PPG Industries for use as a pace car in the PPG Indy Car World Series.
Our Apologies: The Personal Luxury Cars of 1975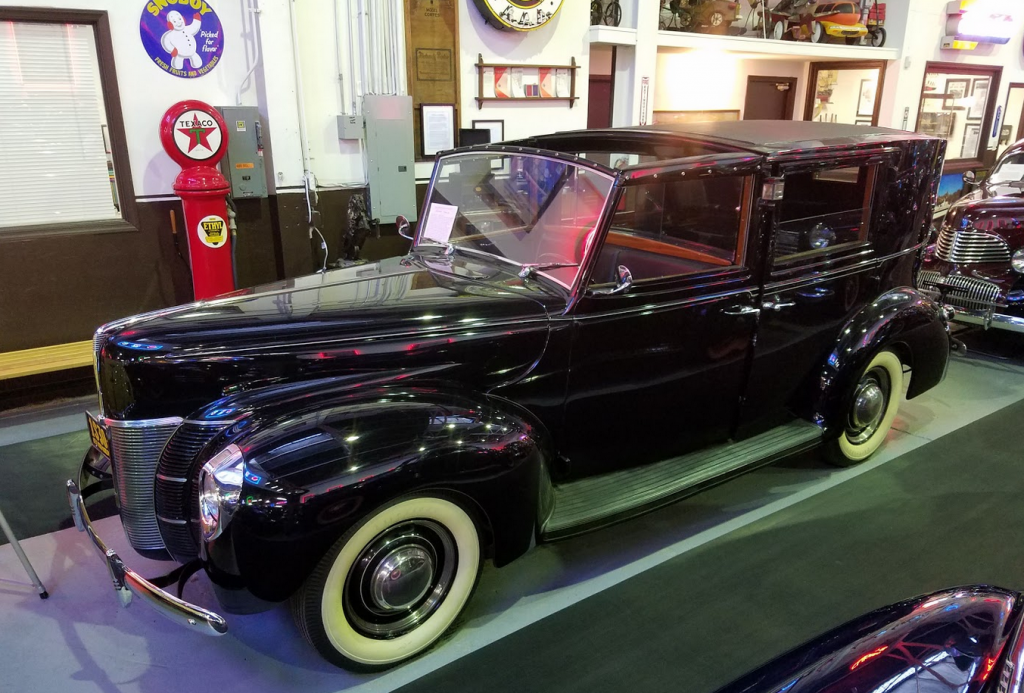 In the classic era, coachbuilt bodies were the norm for high-end automakers such as Duesenberg, Cadillac, and Packard. It was much rarer to see a custom-built body on a mainstream popularly-priced car such as a 1940 Ford, but here's one—an elegant Brougham Town Car with a body by the coachbuilder Rollson.
Model-Year Madness! 10 Classic Ads From 1957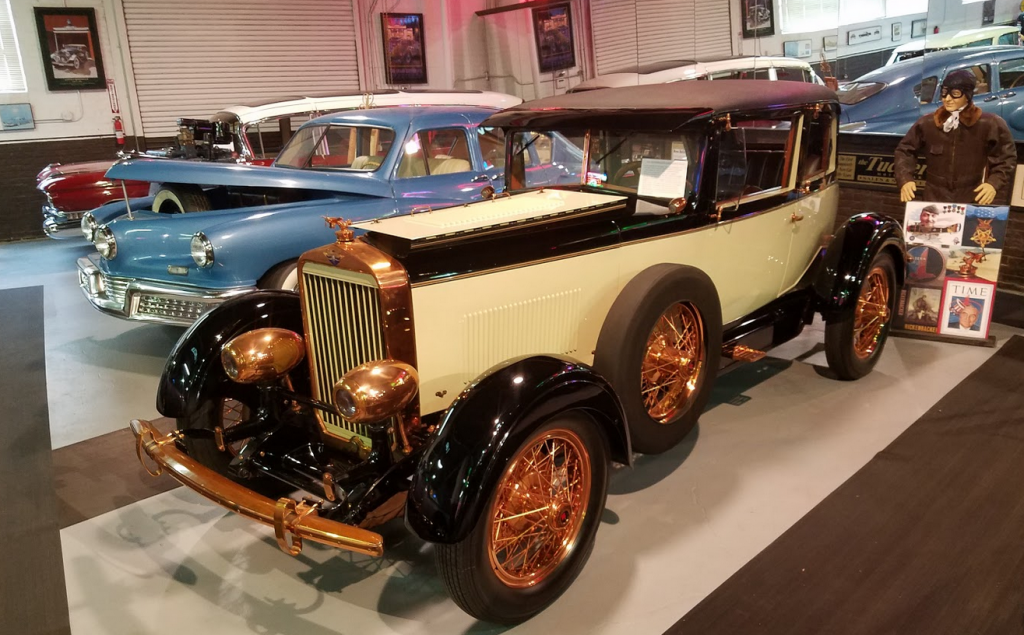 One of the many stars of the museum's collection is a 1926 Rickenbacker Eight Super Sport, a car spearheaded by celebrity World War I flying ace Eddie Rickenbacker. Note the extensive copper plating and partially wooden bumpers.
What if Lincoln, Chrysler, Cadillac, and AMC Had Designed the 1957 Packard?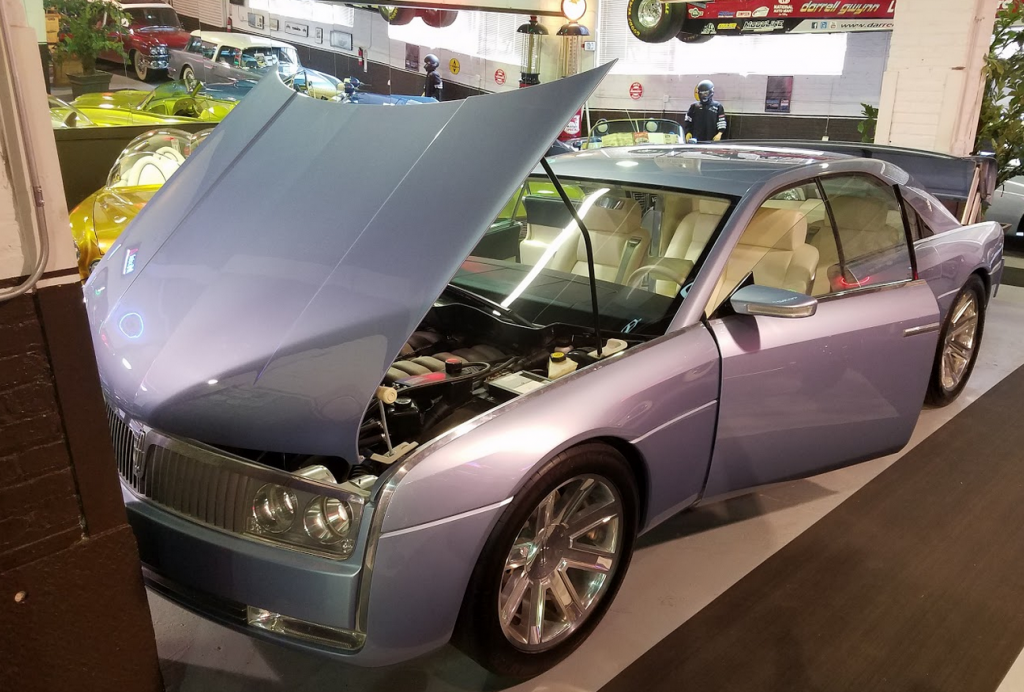 This Lincoln Continental Concept is a one-off Ford Motor Company show car that toured the circuit in 2002. It's powered by an Aston Martin V12 and takes many of its styling cues from the classic Continentals of the 1960s.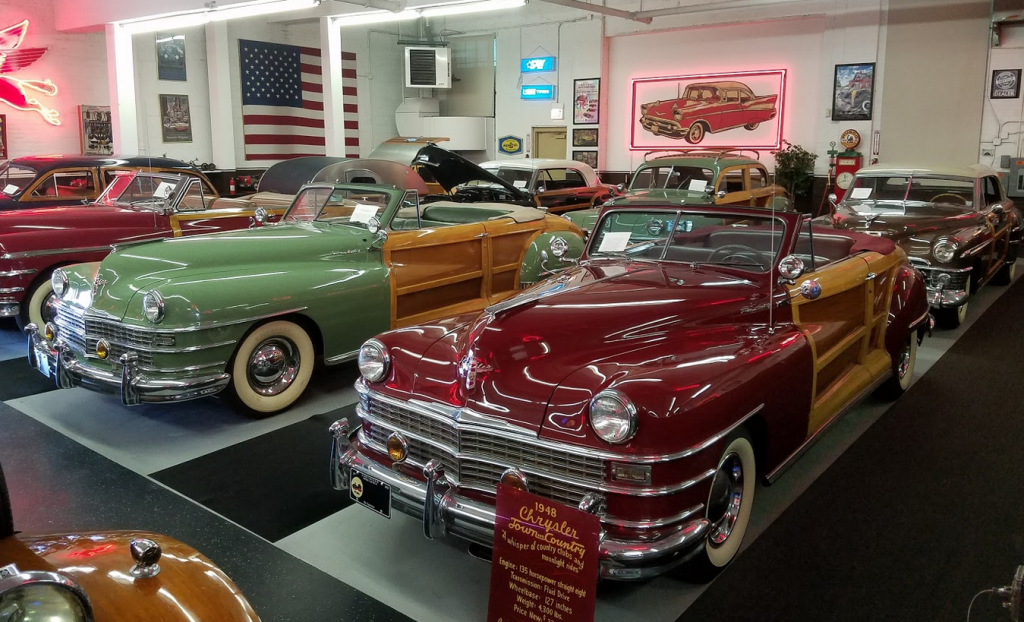 There's an entire room of Chrysler Town and Country woodies from the 1940s.
What Was The Packard Twelve Concept?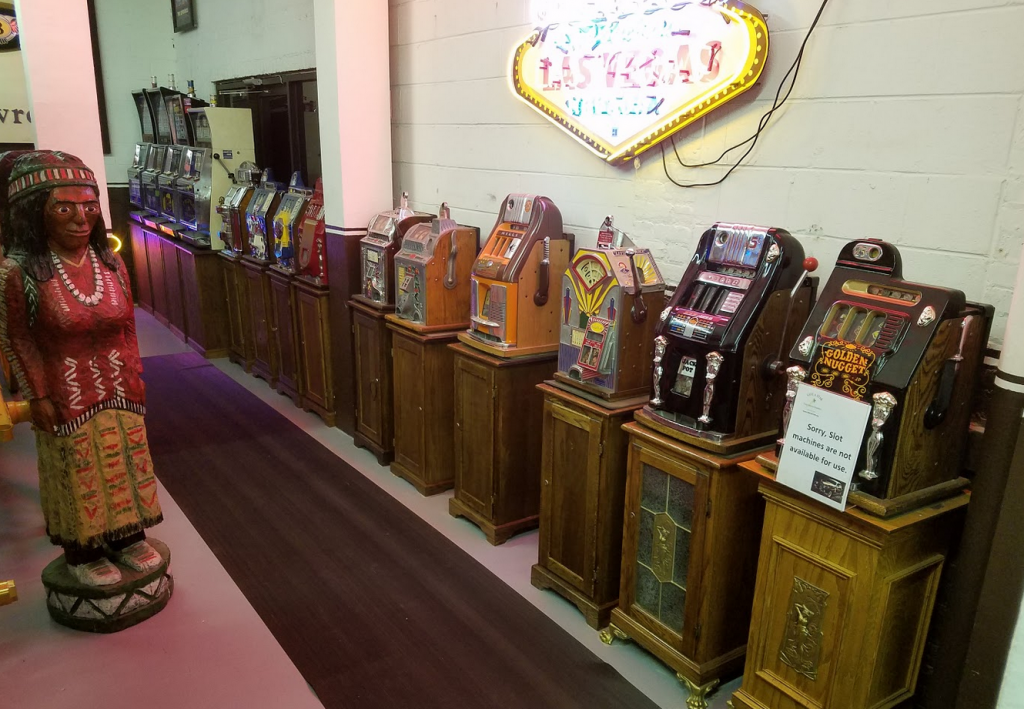 In addition to all of the cars and trucks, there are plenty of other antiques on display. Here is a collection of vintage slot machines. (No, you can't gamble on them.)
Gallery: Cool Cars at Fun Places
Klairmont Kollection
Klairmont Kollection