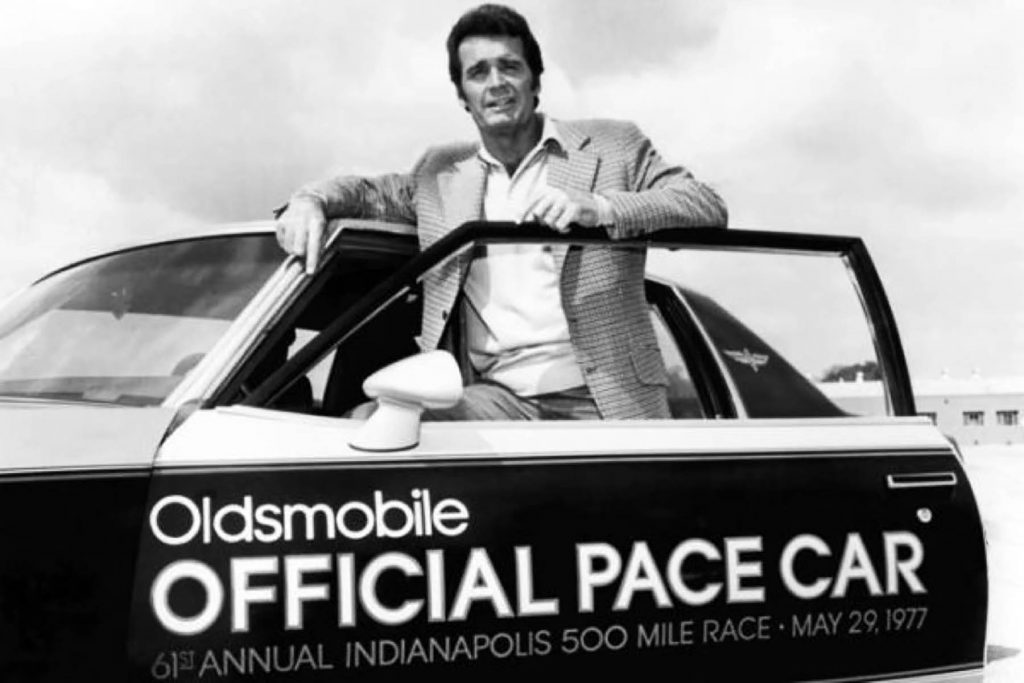 It's called The Greatest Spectacle in Racing, and with as many as 300,000 people in attendance, it likely qualifies as one of the greatest events in professional sports. First run in 1911, the Indianapolis 500 is part of the "triple crown" of auto racing, which also includes the Monaco Gran Prix and the 24 Hours of Le Mans.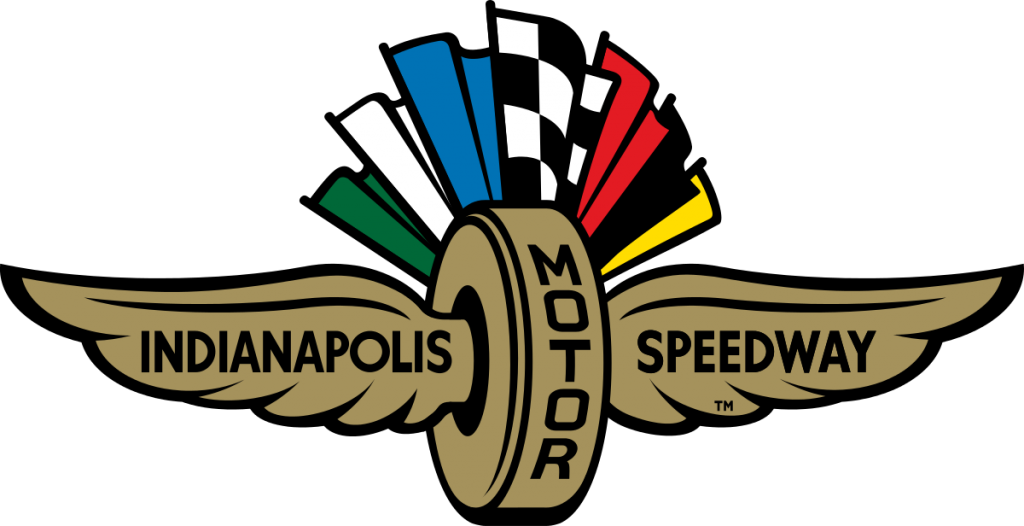 Now more than a century old, the Indy 500 is steeped in ceremony and tradition. One of our favorite aspects of the race is the pace car—or rather, the pace cars. Though generally selected from the world of production automobiles, the official Indy 500 pace car is usually treated to unique trim and badging, and in some cases even custom bodywork.
For your consideration, we asked a handful of Consumer Guide editors to name their favorite Indy pace cars. No doubt if we had rallied more staff members to share their picks, we'd have an even longer list… it's difficult to reach any sort consensus on which of the 100-plus Indy pace cars is the best.
What's your favorite Indy 500 pace car? Leave us a note. The place for comments is down below.
Our Favorite Indy Pace Cars
Jack Stewart: 1930 Cord L-29
Driven by Wade Morton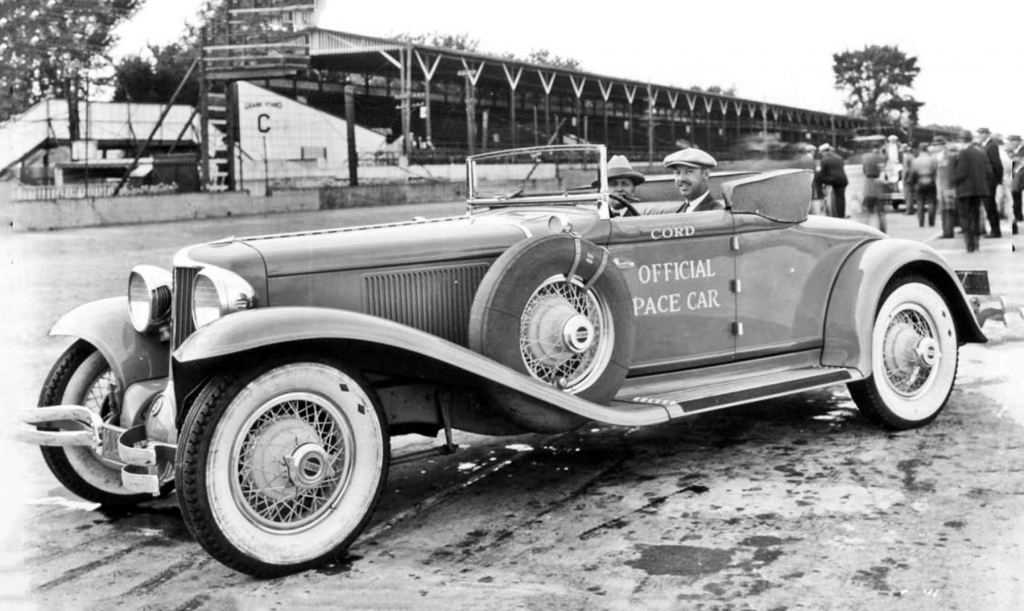 America's first production front-wheel-drive car, the Cord L-29, had its roots in the Brickyard. Harry Miller dominated the 500 from the mid-Twenties to mid-Thirties and designed a front-drive Indy car—and the L-29's front-wheel drivetrain was based on Miller patents. Cornelius Van Ranst was another familiar figure at Indianapolis and also designed a front-drive Indy car; he was tapped as chief engineer on the Cord project. The heavyweight Cord wasn't especially fast for its time, with a top speed of around 75 mph, but it had fine handling—as expected of a car with a racing heritage.
John Biel: 1969 Chevy Camaro SS/RS
Driven by Jim Rathmann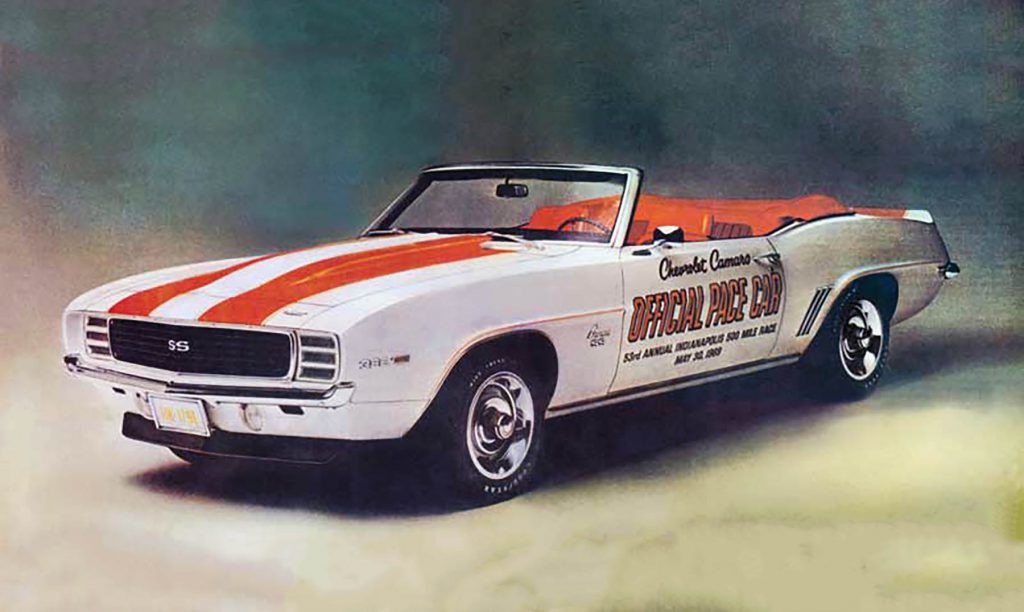 I'm not exaggerating when I say the Indianapolis Motor Speedway is one of my favorite places on Earth. I first went there for pole-day qualifying in 1976 and '77, and have been attending the 500—with rare exception—since 1980, so I've seen lots of pace cars in action. Most of my favorites actually predate these years though, cars like the streamlined Chrysler Newport phaeton that paced the 1941 race, the 1955 Chevrolet Bel Air, that gold "bullet 'Bird" Thunderbird from 1961, and the 1978 Corvette. But for an absolute favorite, I'll be Capt. Obvious and name the 1969 Chevy Camaro SS/RS. Ostensibly powered by a 396-cubic-inch "big-block" V8 (it's alleged that a 427 actually rested beneath the domed "cowl-induction" hood) and sprayed in Dover White paint with wide Hugger Orange racing stripes, it was utterly striking from the get-go. The fact that it is associated with a race won by none other than Mario Andretti gives it an enduring place in motorsports history. The 3675 retail-sale replicas it spawned are perhaps the most collectible versions of a car that's highly collectible to start with, and Camaros that came after it—including the pacer for the 2011 "Greatest Spectacle in Racing"—have freely traded on the '69 car's unforgettable image.
Early Risers: A Gallery of 1960s Camaros
Tom Appel: 1977 Oldsmobile Delta 88
Driven by James Garner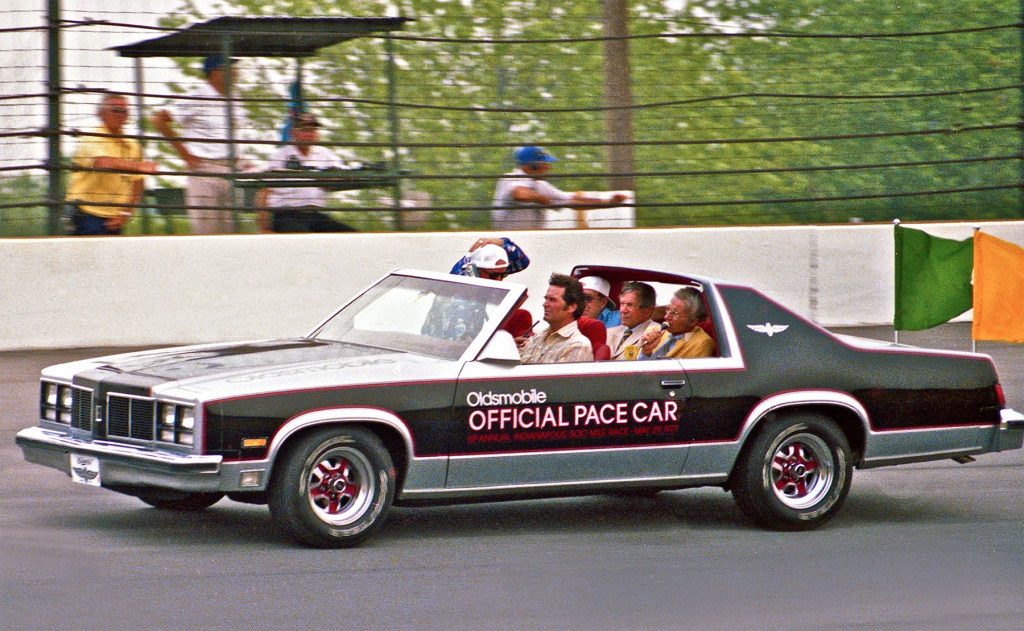 I've never been much of a motorsports guy, but I am a big fan of General Motors' new-for-1977 B-Body cars, and an even bigger fan of James Garner. So, my choice is obvious: A custom-built targa-roofed Oldsmobile Delta 88 coupe driven by the star of The Rockford Files is almost too much cool in one place.
The Cars of The Rockford Files
Damon Bell: 1979 Ford Mustang
Driven by Jackie Stewart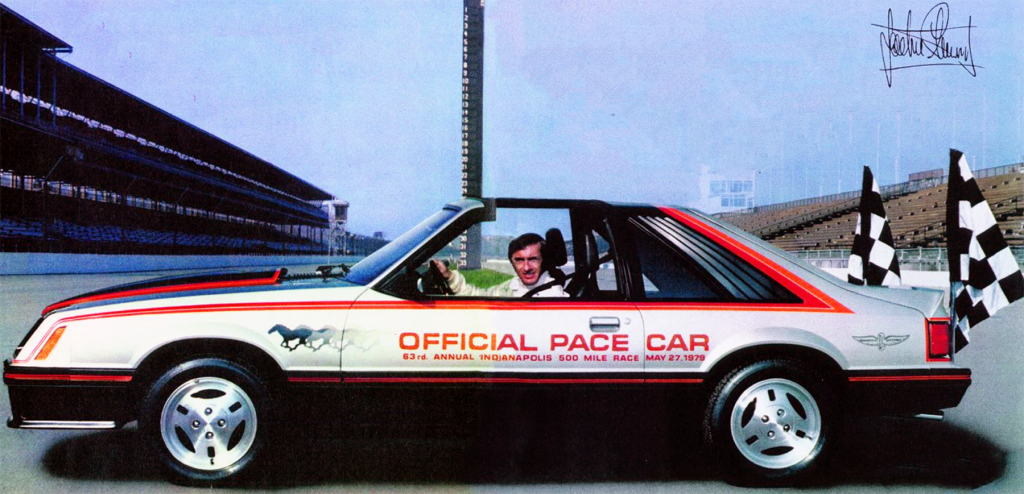 OK, I'm kind of bending the rules here. My pick—the 1979 Ford Mustang—might not be my all-time favorite pace car (in fact, I don't even know if I can narrow it down to a single favorite), but my opinion of this particular Indy 500 workhorse has gone from "ehhh…" to "two thumbs up" over the last decade or so. After 15 years of overtly nostalgic Mustang styling (and a decade plus of retro-look Chevrolet Camaros and Dodge Challengers as well), the unabashedly forward-looking design of the early Fox-body Mustangs is looking great to my eyes as we roll into 2021.
I'm also a sucker for unique factory paint schemes and tape-stripe graphics, and the '79 Mustang Pace Car's livery is certainly memorable. I'm especially fond of the Pewter paint color—silver with just a hint of gold. The tape stripes and the strobe-fade running-horse decals were considered kitschy for a long while, but in the last few years I've seen several high-dollar '79 Mustang street-machine builds that either use the stock pace-car graphics or sport custom paint schemes that riff on those graphics. What goes around comes around… sometimes in ways you'd never expect.
Listen to the Consumer Guide Car Stuff Podcast
Favorite Indy Pace Car Gallery
(Click below for enlarged images)
Favorite Indy Pace Cars
Favorite Indy Pace Cars