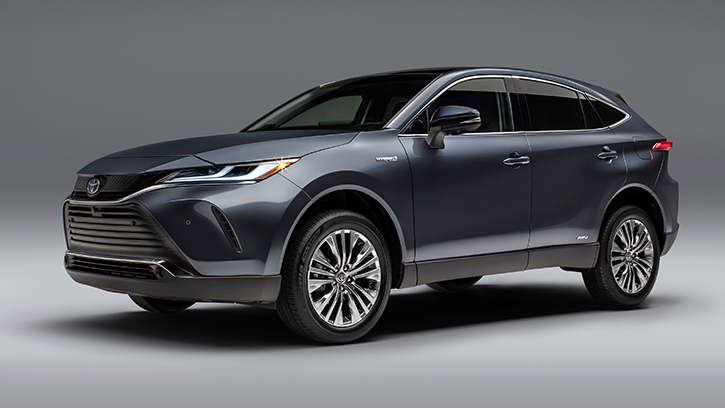 With its new midsize crossover scheduled to arrive in showrooms in a couple months or so, and the 2020 New York Auto Show currently postponed from its original April date to the end of August, Toyota shifted plans and revealed its all-new 2021 Venza SUV via a "Spring New Product Showcase" online broadcast today.
2021 Toyota Venza
If the Venza name sounds familiar, it should. The moniker was previously applied to a midsize crossover that Toyota sold in the U.S. for model years 2009 through 2015. That Venza was a bit more carlike than the crossover revealed today, but still along the lines of 5-passenger crossover rivals such as the Ford Edge and Nissan Murano.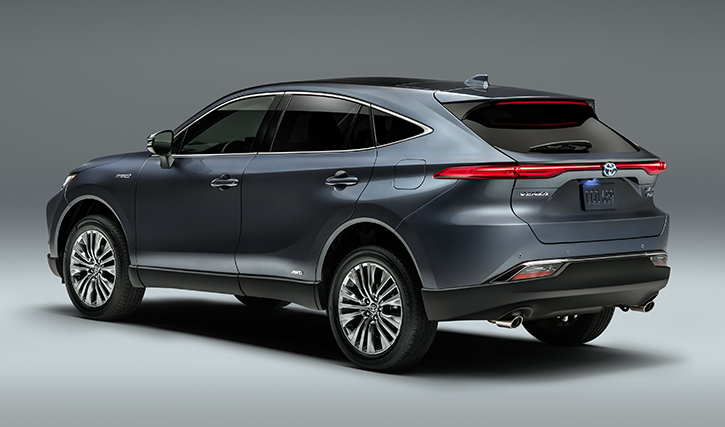 The 2021 Venza presents more like a conventional crossover, and will slot in Toyota's SUV lineup between the compact RAV4 (which was redesigned for 2019) and Highlander 3-row midsize SUV (which was redesigned for 2020). At 186.6 inches in overall length, the Venza is about 5 inches longer than the RAV4, and 8 inches shorter than the Highlander. The Venza's 105.9 wheelbase is the same as the RAV4.
Design-wise, the Venza is less utilitarian-looking than the RAV4, employing a more sweeping, aerodynamic silhouette than its smaller sibling.
Test Drive: 2019 Toyota RAV4 Adventure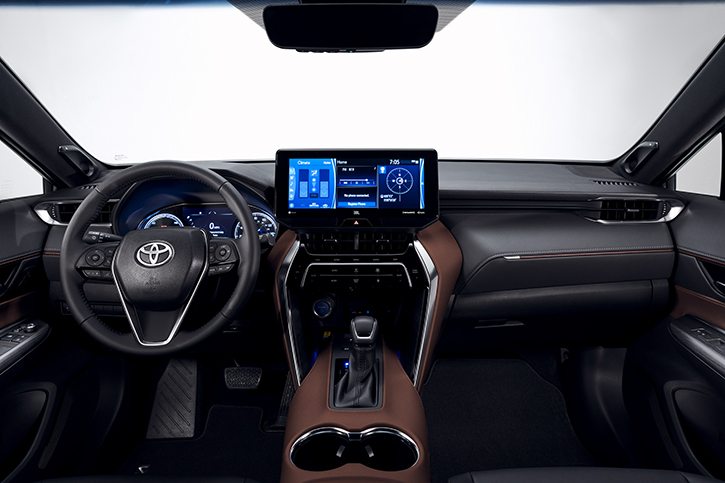 Venza will be offered in LE, XLE, and topline Limited Trim levels. A 12.3-inch touchscreen is the central focal point in XLE and Limited cabins, and the infotainment system is Amazon Alexa, Apple CarPlay, and Android Auto compatible. A 10-inch head-up display is also available.
All Venzas come standard with Toyota's Safety Sense 2.0 suite of safety and driver-assistance features, which includes a pre-collision system with low-light pedestrian and bicycle detection, adaptive cruise control, lane-departure warning with lane-keep assist, automatic high-beam headlamps, and road-sign assist.
First Spin: 2020 Toyota Highlander

Venza will differ from every other U.S.-maker crossover in that it will be available only as a hybrid and only with all-wheel drive. The powertrain is a 2.5-liter 4-cylinder engine mated to three electric motors and a CVT automatic transmission; total system output is 219 horsepower. Official EPA fuel-economy numbers are not yet available, but Toyota expects Venza to achieve a fuel-economy rating of 40 mpg in combined city/highway driving.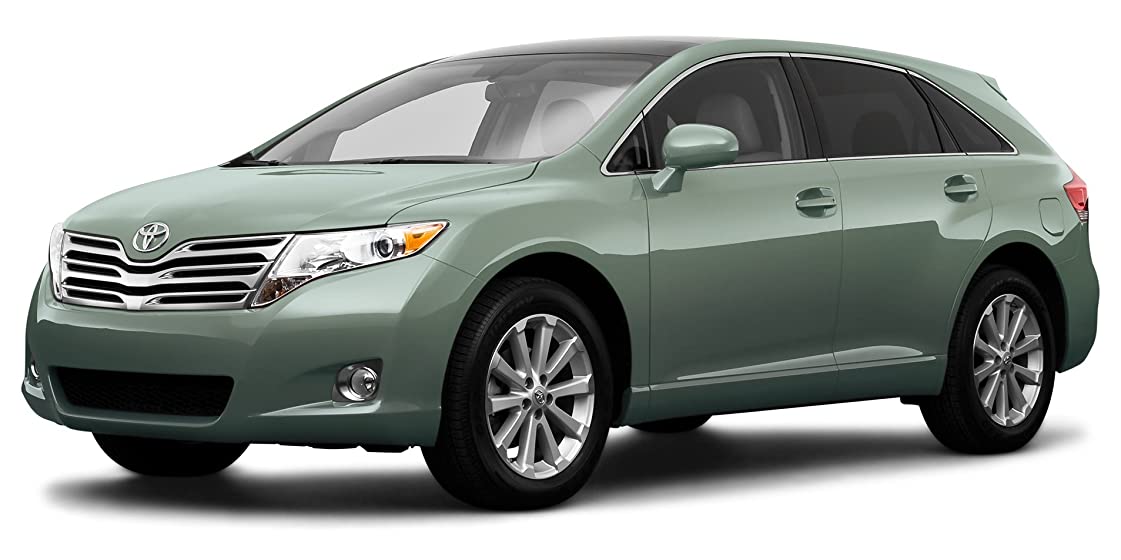 Like many Toyota models, Venza will be available with three drive modes: Normal, ECO, and Sport. Sport mode will sharpen throttle response, and selecting ECO mode will tune the throttle and climate-control system for optimal fuel efficiency.
A novel available feature is Toyota's new Star Gaze fixed-glass panoramic roof. The roof uses electrochromic technology to switch from transparent to frosted mode at the push of a button; the frosted mode diffuses direct sunlight, but still brightens the cabin.
The revived Venza joins a host of recently introduced 5-passenger crossovers designed to slot in brand lineups between existing compact and "large midsize" models. That list includes the Chevrolet Blazer (new for 2019), Honda Passport (2019), and Volkswagen Atlas Cross Sport (2020).
Toyota hasn't yet announced pricing, but expect Venza to split the difference between the RAV4 and Highlander, with a small premium for the standard hybrid drivetrain. We expect the 2021 Toyota Venza to start around $30,000 in LE trim, and a well-equipped Limited to go for around $43,000. The Venza is slated to arrive in showrooms this summer.
Test Drive: 2019 Honda Passport Elite

CG Says:
As we move into the "post-sedan" era, it makes sense that automakers are slotting more crossovers into their product lineups. Toyota's crossover-SUV menu now includes the subcompact C-HR, compact RAV4, 5-passenger midsize Venza, and 3-row midsize Highlander. Plus, a crossover that will slot between the C-HR and RAV4 is said to be in the works.
As the base-price gap between the RAV4 and Highlander is almost $10,000, there is plenty of market space for the Venza, though we don't expect it to sell nearly as well as the RAV4 and Highlander. For comparison, Chevrolet's new Blazer accounted for a respectable 60,000 sales in 2019. Solid as that figure is, it is well below the same-year output of Chevy's 3-row midsize Traverse (150,000), and considerably below the compact Chevy Equinox (350,000).
We expect the Venza to play a similar role in Toyota showrooms. Think of the Venza as sort of a high-volume niche vehicle, and you get the idea.
Test Drive: 2019 Chevrolet Blazer Premier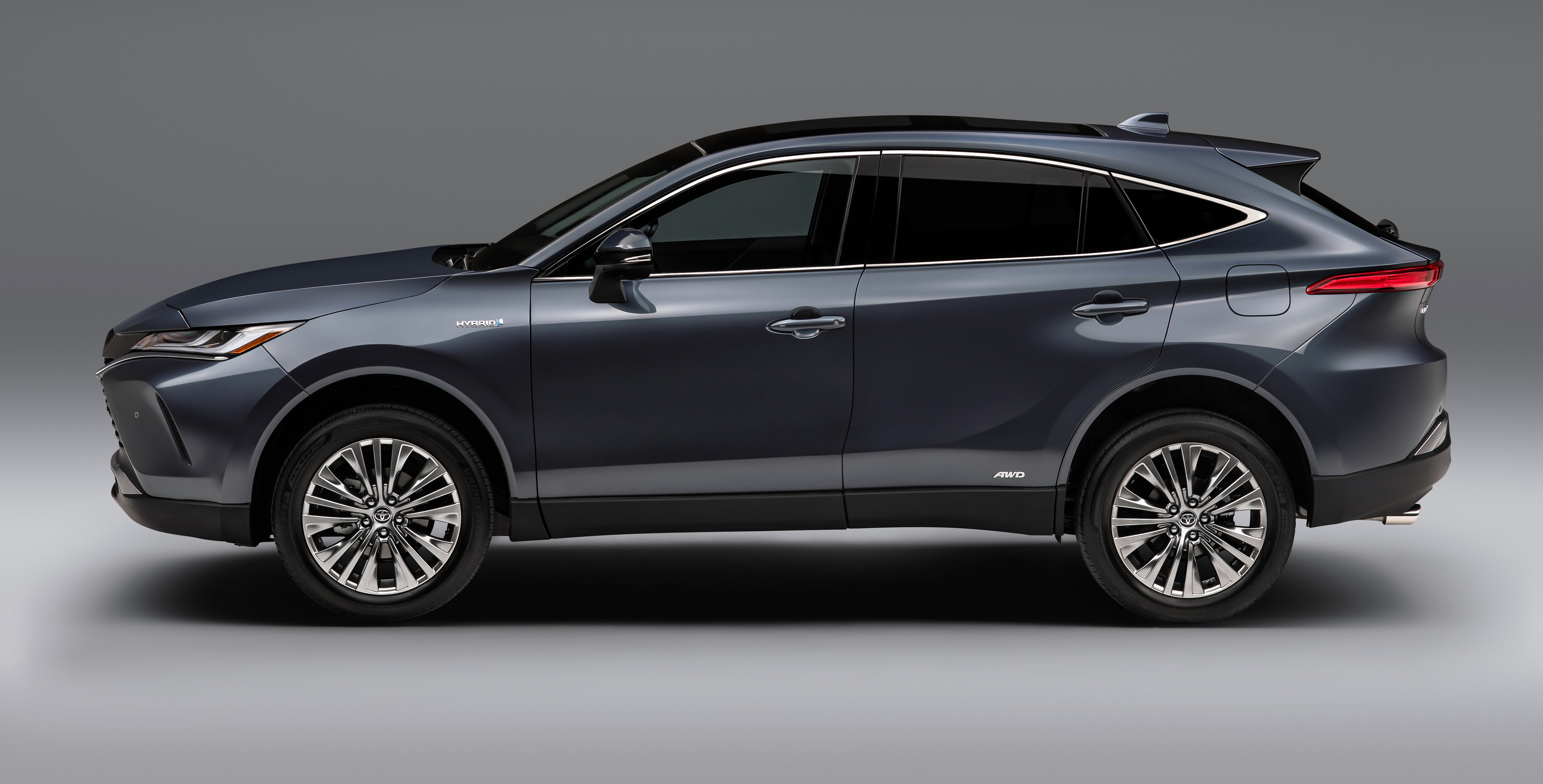 Check out the Consumer Guide Car Stuff Podcast. Click here for an index of episodes.