Toyota's Highlander has long been a top-seller in the hot midsize-crossover class, at least in part due to the host of accolades it has received (though wearing a Toyota badge doesn't hurt, either.) It gets a redesign for 2020 that brings an additional 2.4 inches of wheelbase and overall length, a host of new tech features, and a decidedly more miserly Hybrid variant.
First Spin: 2020 Toyota Highlander
While the gas versions are already on sale, the Hybrid is just becoming available now. And we had an opportunity to drive both gas and Hybrid models at a local press event held in the far Western suburbs of Chicago.
Gas models again get a 295-horsepower 3.5-liter V6 mated to an 8-speed automatic transmission with front- or all-wheel drive. EPA figures are 21 mpg city/29 highway/24 combined for front-drive models, 20/27/23 with AWD. Dropped is the former base 2.7-liter 4-cylinder engine. Trim levels ascend through base L, LE, XLE, Limited, and top-line Platinum. Likely the most popular model will be the AWD XLE, which starts at $42,300 including the $1120 destination charge.
Meanwhile, the Hybrid – offered in the same trim levels minus the base L — swaps its former V6-based powertrain for one with a 2.5-liter 4-cylinder engine; combined with its electric motors, total output is rated at 243 horsepower. It also adds front-drive versions to the carryover AWD ones. Fuel economy is up a significant 25 percent over last year to 36 mpg city/35 highway/36 combined with front-wheel drive, and 35 across the board with AWD. The 4-cylinder engine and front-wheel drive combine to maintain roughly the same starting price as last year despite a higher level of standard equipment. The result is a FWD LE that starts at $39,320 including the $1120 destination charge.
Numerous available features have been added for 2020, a few a bit overdue. These include Apple CarPlay/Android Auto, Amazon Alexa compatibility, Qi wireless charging, a 10-inch head-up display, WiFi hotspot, a 12.3-inch touchscreen, and a digital rearview mirror that projects the rearview camera image in the rearview mirror (handy if people or tall cargo block your view back). There's also a 120-volt household outlet putting out a whopping 1500 watts — enough to run power tools or a microwave — though it's only available on higher-line Hybrids. Also new (and standard) is the Toyota Safety Sense 2.0 suite of safety/driver-assistance features, which consists of forward collision warning with emergency braking and pedestrian detection, lane-departure warning and mitigation, automatic high beams, lane-trace assist, road-sign recognition, and full-speed adaptive cruise control. Available are front and rear obstacle detection with automatic braking and blind-spot/rear-cross-traffic alert.
One advantage to the Chicagoland test is that we weren't driving over the smooth roads typically found on our usual West-Coast previews. While these streets were hardly pockmarked urban thoroughfares, there were still some bumps. And both models handled them well.
As before, V6 gas models are fine performers. Nail the gas from a stop, and the vehicle jumps forward; hit it from a roll, and the transmission kicks down quickly to a lower gear for good passing response.
Despite moving from a V6 to a 4-cylinder engine, the Hybrid does surprisingly well in this regard, too – and for the same reasons. Ask it to do so, and the Hybrid answers with a strong full-throttle jump off the line along with nearly instant response to throttle inputs at speed. Only when accelerating from mid-range speeds did the Hybrid seem a bit slower than the gas model, and the engine was also noticeably louder. It can't tow as much:, either: Whereas towing capacity is 5000 pounds with the V6, it's down to 3500 lbs on the Hybrid.
The cabins of both gas and Hybrid models also show some changes. Most notable is a huge 12.3-inch touchscreen offered on higher-line models, with most of that diagonal measurement being given to width rather than height. For one thing, this allows for a fairly wide rear-camera view when backing; with the available 360-degree camera, you get a wide-angle 180-degree rear view and alongside it, the 360-degree view.
Audio controls are mostly well laid out, though the wide space dedicated to the arrangement leaves some right-side controls out of easy reach. Volume and tuning knobs are joined by eight physical buttons to provide quick adjustments and selections, and you can mix different audio bands within your favorites list. Climate controls are mounted fairly high, though some are likewise a reach away, with dual rotary temperature controls but less-convenient repetitive-step pushbuttons for fan speed and mode.
Visibility is good to the front and rear, a bit disappointing to the sides due to thick roof pillars. The 180-/360-degree cameras really help when backing, and the third-row headrests can be flipped down to clear the rearward view.
Thin padding can be found on the door tops, thicker padding on numerous surfaces elsewhere. A trio of two-tone color combinations are offered, including a newly available (and very rich looking) caramel and black.
Cabin storage space is a big plus. While the glovebox is only modestly sized, there's a large, deep console box with sliding top that houses a two-tier setup (three-tier with Qi wireless charger on top models) and a 12-volt plug. There are also two cupholders, a large forward bin under 12-volt/three USB plugs, two wide dash trays, a fold-down left-side dash bin, and map pockets with cupholders in the doors.
Then there's the room. Space in front is expectedly good, and the second row provides adequate headroom, a nearly flat floor, and a seat that slides fore and aft about seven inches to balance space between the second and third rows. This is where most of the added 2.4 inches in wheelbase comes into play, so there's a good amount of room available. Furthermore, even the XLE we crawled through offered overhead and lower vents with separate climate controls, two USB plugs, and a reclining seat back. Three latches on the outside edges of the seat (one on the seat back, two less conveniently mounted on the lower cushion) include the fore/aft and recline adjustments, with another providing a one-motion tilt/slide to open a passage to the third-row seats. However, that passage isn't very tall, so adults will find they have to bend quite a bit to enter, and third-row headroom is only adequate for those up to about 5'9. The sliding second-row seats can provide decent leg/foot room as long as those in the second row are willing to give up a bit of theirs.
Cargo space is another plus, though sort of an expected one in this class. Nonetheless, the Highlander offers a power liftgate with hands-free feature (by kicking your foot under the rear bumper), flat-folding second- and third-row seat backs, a large left-side wall indent, and a good amount of under-floor space that includes a slot for the cargo cover. This is also where upper-line Hybrids can be equipped with a 120-volt outlet.
Good as the new Highlander is, it's facing stiff competition in the segment. Long-time three-row rivals include the Ford Explorer (which offers the only other hybrid in the class), Honda Pilot, Mazda CX-9, and Nissan Pathfinder, with newer ones being the Hyundai Palisade, Kia Telluride, Subaru Ascent, and Volkswagen Atlas.
But of course, none of those wear the coveted Toyota badge ….
Check out our Midsize Crossover Best Buys
Gallery
Written by: Rick Cotta
on March 9, 2020.
on February 24, 2021.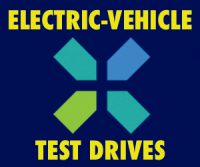 Auto Shows
Steve & Johnnie's Road Tests