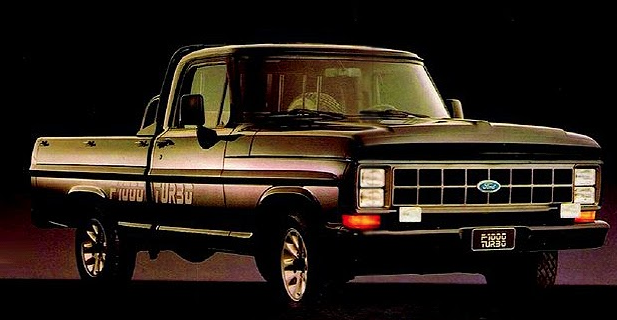 Comparing pickup trucks to Hamburger Helper may seem like a stretch, but I beg your indulgence as I explain myself. Here goes: The main purpose of Hamburger Helper is to help costly ground beef go further, at less cost. Thus, a meal that might have involved the expense of a pound and a half of meat might require just a single pound once augmented by the sodium-packed filler material that generally retails for around $1.39 a box.
Perhaps thinking like budget-constrained mother of four, Ford has, metaphorically speaking, stretched a few meals in the interest of saving money.
Consider the fifth generation of the F-Series pickup. Produced between 1967 and 1972, the truck's relatively short North American production run reflected a market keen for new and updated product, and a willingness and ability to pay for those advancements.
What was the Chevrolet Bonanza?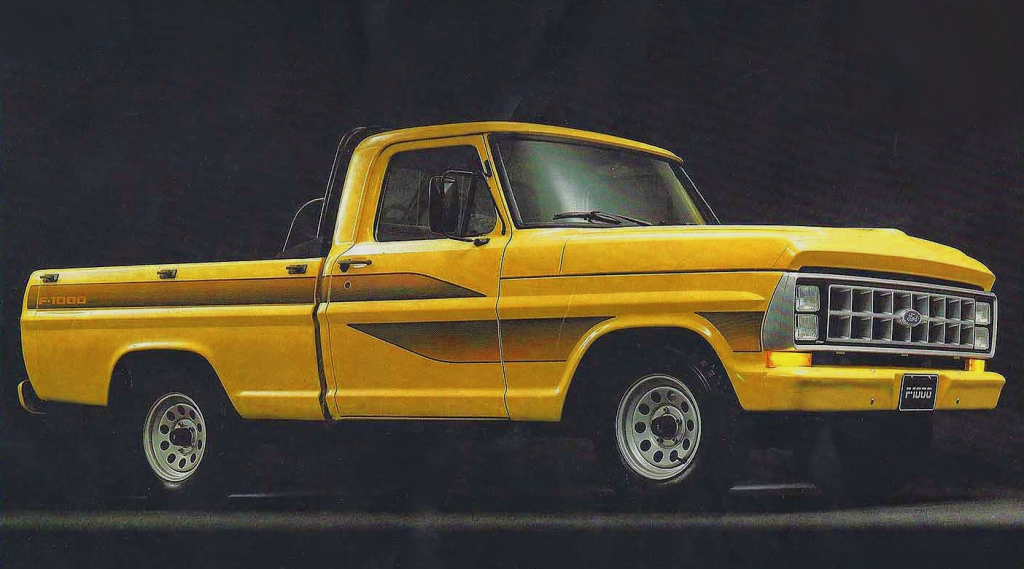 Not every market, however, is made up of consumers eager to pony up for incremental updates in trim and features availability. Once such market in which Ford has a presence is Brazil.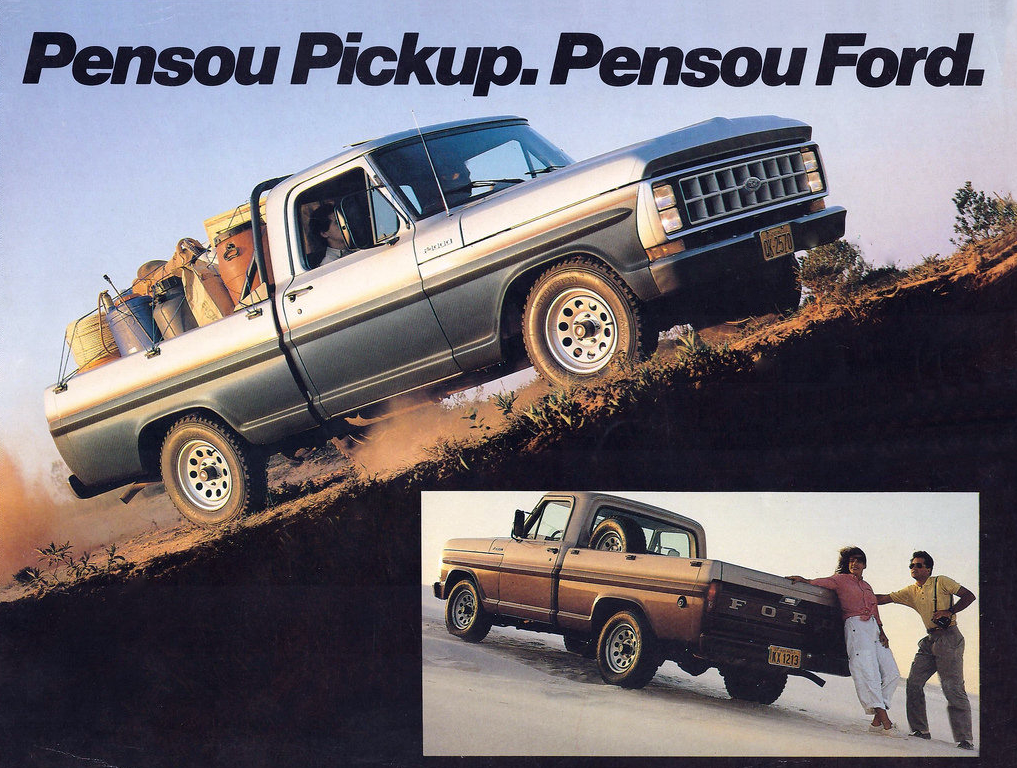 While fifth-generation F-Series production lasted just six model years in the U.S., it spanned a whopping two decades in Brazil. As did Chevrolet with its Bonanza SUV, Ford was able to keep its truck fresh enough—and affordable enough—to keep that nation's frugal truck consumers coming back for replacement pickups.
The longest-lasting example of the fifth-generation F-Series in Brazil was the F-1000, a simplified cousin of the American-market F-250. The F-1000 was a serious work truck, and was available from the factory only in regular-cab configuration, and only with rear drive. The limited factory lineup left the door open for interesting aftermarket modifications—more on that in a moment.
The F-1000 was available with a number of engine options, including a 272-cubic-inch V8, a pair of diesel engines, a 2.3-liter 4-cylinder, and a 3.4-liter inline six. The latter two engines could be equipped to run on either gasoline or ethanol.
Much like the aforementioned Bonanza, the F-1000 was subject to a number of styling updates over its 21-year run, many of which were strikingly at odds with the truck's aging sheet metal.
The stacked rectangular headlamps, seen on most of the trucks here, contrast harshly with the truck's otherwise more organic shape. The result is a vehicle that the average American enthusiast will likely find both familiar and mildly disturbing.
Because only regular-cab variants of the F-1000 were offered from the factory, aftermarket coachbuilders stepped in to modify the trucks, often in spectacular fashion.
One such converter was Sulamericana, which was responsible for each of the trucks below: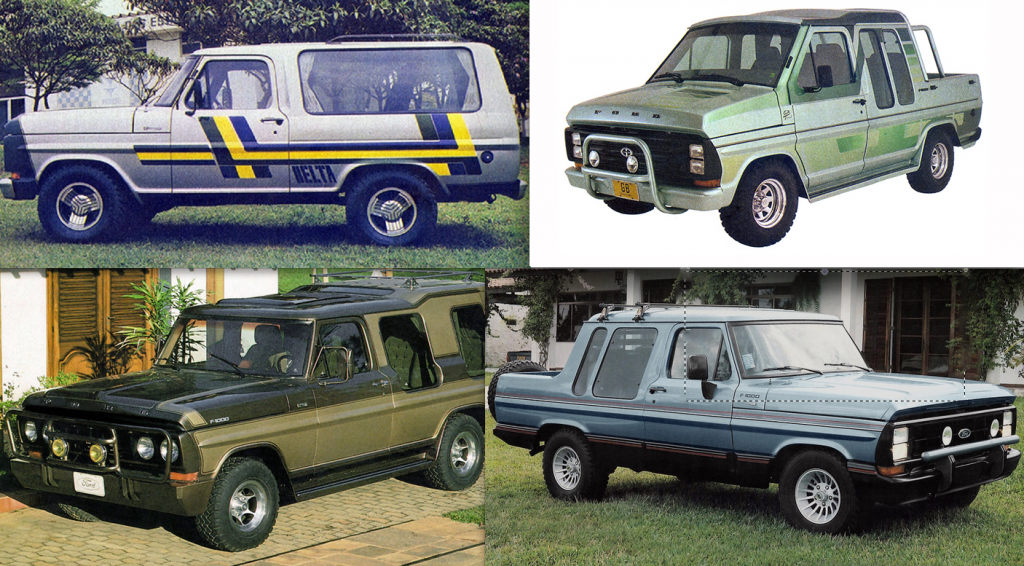 Running on the same basic hardware from 1972 to 1992 helped Ford keep the cost of the F-1000 within the reach of the Brazilian public. And, much like extending dinner with Hamburger Helper, it arguably helped to make things a little more interesting, too.