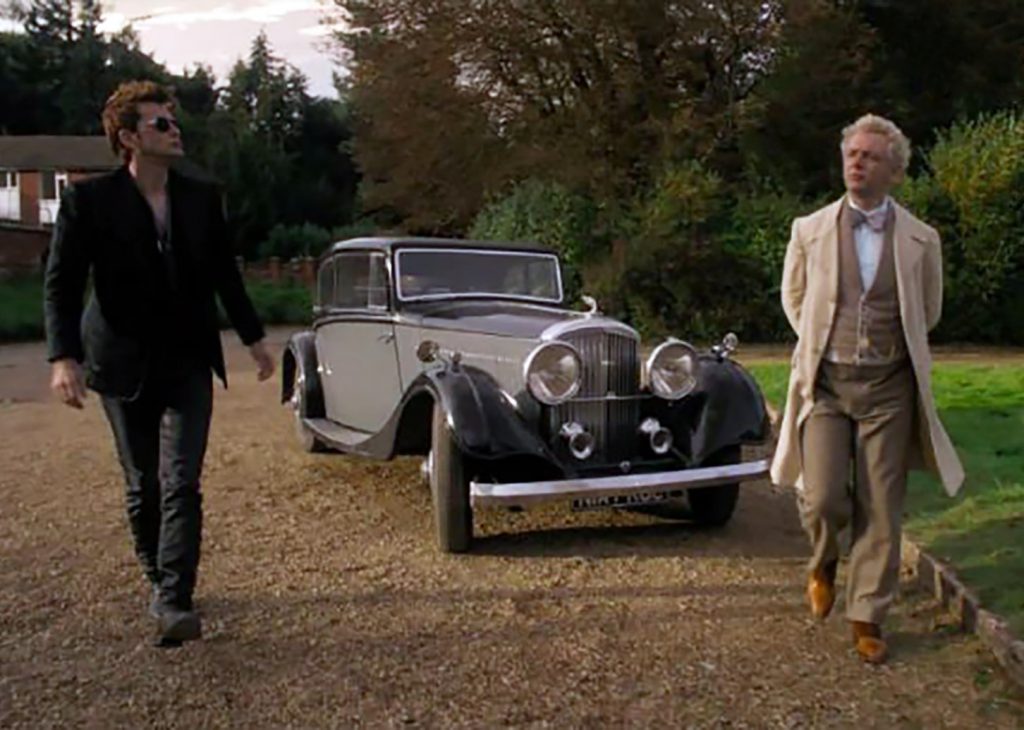 With an IMDB.com user rating of 8.6, the comedy/fantasy miniseries Good Omens has proven to be a hit with viewers. The Amazon Prime original program is based on a novel written by Terry Pratchett and Neil Gaiman, and stars Michael Sheen and David Tennant as supernatural beings conspiring to prevent an end-times apocalypse.
What Was the Phantom Thread Car?
Good Omens Car
Sheen plays an angel named Aziraphale who is, predictably, in in the employ of God. Tennant plays Crowley, an earth-bound agent of Satan. As the series opens, the traditional enemies realize that bringing about the end times is not in their own best interests, and agree to work together to prevent the planet's ultimate, and seemingly inevitable, demise.
Sharing screen time with Aziraphale and Crowley is Crowley's car, which is seen often blasting through the streets of London at improbable speeds. While the original novel called for Crowley to drive a 1926 Bentley, the miniseries employs a 1933 example, and to good effect.
Turns out, 1933 was an especially interesting year for Bentley; it was then that the British automaker introduced its first all-new models since being acquired by Rolls-Royce. The new cars, officially dubbed 3 ½-Litre, were sold only as rolling chassis–their bodywork and cabin trimmings were provided by specialized coachbuilding firms. Thus, every 3 ½-Litre built was essentially a one-off model.
Crowley's especially rakish coupe features a handsome two-tone paint treatment and large, rear-hinged doors.
As for the car's performance, the 3 ½-Litre's inline six was good for a solid 110 horsepower, enough to push lighter examples of the model to a sustained 90 mph. Noting that, it is highly unlikely that the Crowley's car would be capable of reaching 90 mph on the streets of London, as depicted several times in the miniseries. That said, Crowley is a demon with supernatural powers, so, who knows?
What Was The Harold and Maude Car?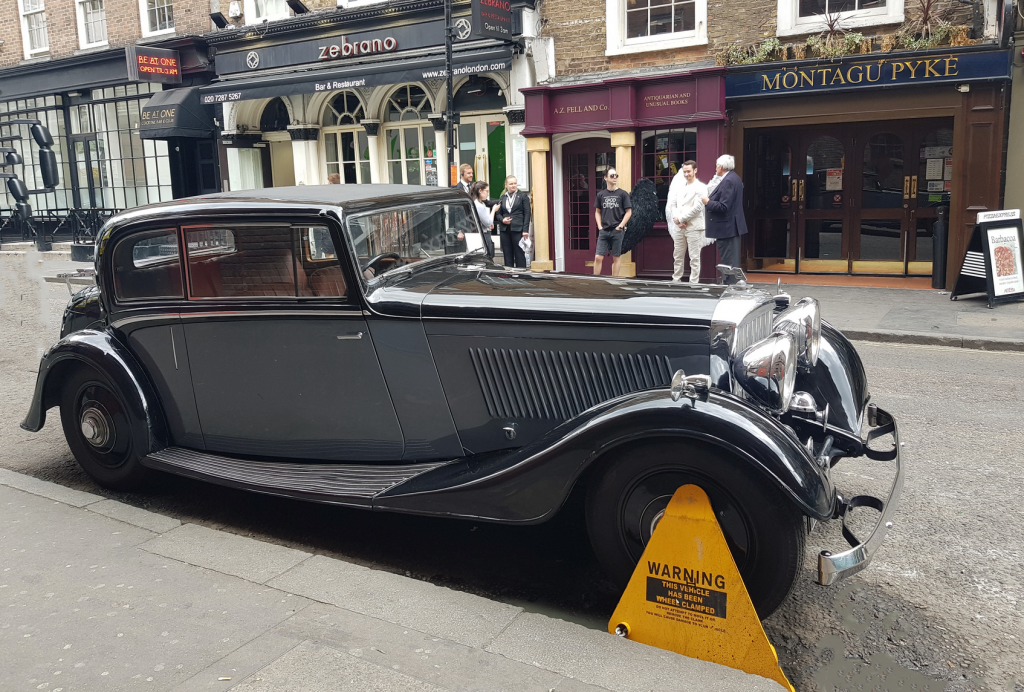 Known more for refinement than outright performance, the 3 ½-Litre was dubbed the Silent Sports Car in Bentley advertising. Indeed, period recollections of the car frequently made note of its quiet operation.
Just 1177 3 ½-Litres were built between 1933 and 1936, after which the chassis was updated, fitted with a larger engine, and renamed the 4 ¼-Litre.
For filming, the show's producers made use of one authentic Bentley, one handmade clone, and a lot of CGI. The clone was useful in scenes in which the car was to sustain damage.
If you haven't seen Good Omens, you'll want to check out Crowley's Bentley in the trailer below.
Good Omens Car