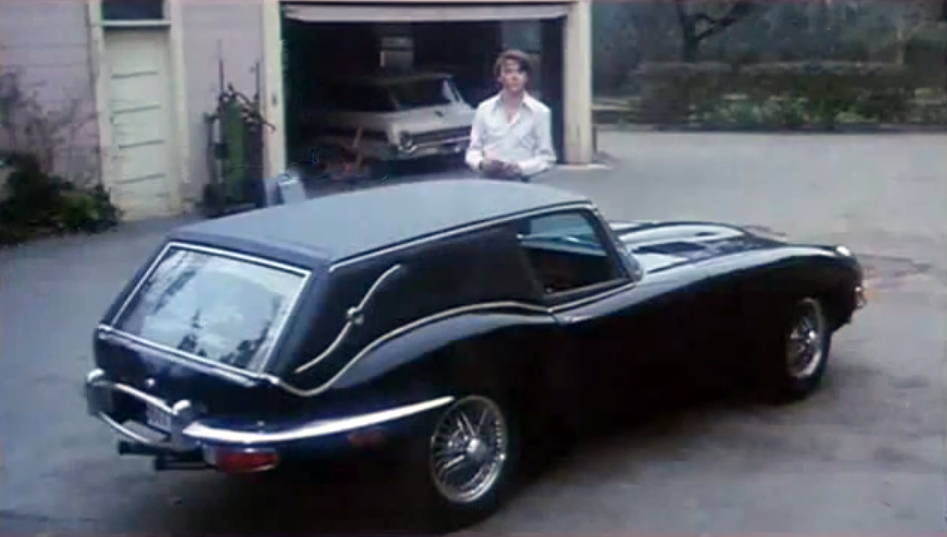 For many car enthusiasts, the most memorable (and cringe-inducing) element of the 1971 cult-classic movie Harold and Maude is the conversion of a Jaguar E-Type roadster into a hearse. Harold and Maude is the offbeat story of a death-obsessed young man, Harold (Bud Cort), who falls in love with a free-spirited elderly woman, Maude (Ruth Gordon). Harold and Maude was an early work by acclaimed director Hal Ashby, who would go on to direct such films as The Last Detail, Coming Home, Shampoo, and Being There.
What Was The Harold and Maude Car?
In the plot of Harold and Maude, Harold's primary pastimes are faking suicides and attending funerals. Given his interests, a hearse is a logical choice for transportation. Harold finds a 1959 Cadillac Series 75 with a Superior hearse body in a junkyard, and, thanks to some Hollywood magic, the derelict hearse turns into an immaculate, smooth-running vehicle after being run through a car wash. This ideal pairing of man and machine was nixed when Harold's socialite mother (Vivian Pickles) had the Caddy hauled away and replaced it with a 1971 Jaguar E-Type Series 2 roadster.
Dying To Be Different: 10 Hearses That Aren't Cadillacs
By 1971, the horsepower of the E-Type's dual-overhead-can 4.2-liter six had dropped from 265 to 246 (gross) to meet American emissions standards. (A more powerful E-Type V12 was introduced in the latter half of the year.) Even though horsepower was down, the E-Type still offered fine performance. Road Test magazine put a Series 2 roadster through its paces and recorded a 0-60 mph time of 6.7 seconds, and estimated the top speed was 119 mph. Car and Driver said of the Series 2, "Bend it into a series of turns and E-Type suddenly comes to life with a very satisfying, light but sure-footed feeling. The famous exhaust note crackles and rumbles, the servo-assisted brakes drag you down effortlessly and endlessly, and squatting on its haunches, the car tracks its way through corners with impeccable manners. The quicker you go the more the car seems to gather itself together. That long hood keeps pointing itself in precisely the direction you aim it."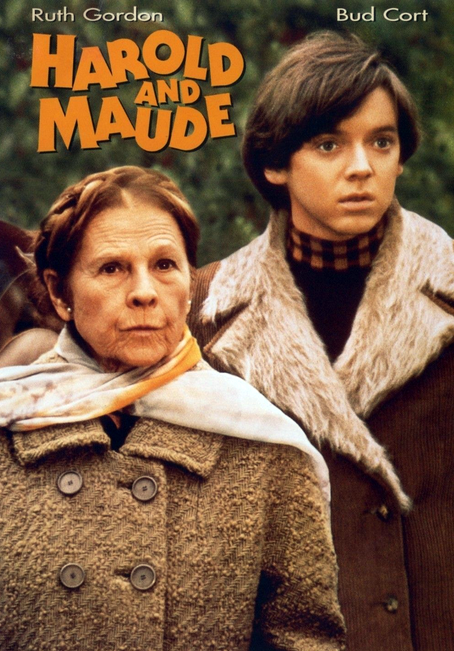 Harold should have been delighted with such a car, but he was more into funerals than fast sports cars. Something had to give. First, there is a shot of Harold holding a blowtorch near the trunk of the roadster. Then, a few scenes later, the Jaguar is a compact hearse. (For screen shots of all the cars in Harold and Maude, check out the Internet Movie Cars Database.)
The transformation from roadster to mini-hearse involved more movie magic. According to an article on Petrolicious.com, the movie hearse took six months to build. The car was actually based on an E-Type 2+2 coupe, not a roadster as depicted in the movie. "Regular" E-Types were two-seaters, but the 2+2 had a small back seat, made possible by a 9-inch-longer wheelbase. That stretched wheelbase, in addition to the 2+2's 2-inch taller windshield, made the conversion of an E-Type into a "last ride" more feasible. The 2+2 used for the movie car was a 1967, although the hood, with its larger air intake and repositioned turn signals, is from a 1969 or later Series 2 (so that it matched Harold's roadster).
Red Harden, the customizer who built the movie car, appeared at a screening of Harold and Maude at the International Jaguar Festival in Scottsdale, AZ, in 2016. It was the first time he had seen the movie. The Jaguar hearse wasn't the only movie/TV car that Harden worked on; he is also credited with having a hand in the TV Batmobile, the General Lee from The Dukes of Hazzard, K.I.T.T from Knight Rider, and the Drag-u-la from The Munsters.
Film credits often include the phrase "No animals were harmed during the making of this movie." Harold and Maude couldn't make that claim for its Jaguar, which is driven off a cliff in one of the final scenes. Although the original Jaguar hearse is gone, a convincing replica was recently built for collector Ken Roberts. Roberts didn't just pose with a blowtorch; his Jaguar hearse required extensive research and four years to build.
The Harold and Maude Jaguar hearse is a polarizing car. Many consider it the destruction of a highly desirable Jaguar, while others love the quirky sports-car hearse. Either way, it was ingenious conversion and it was sad to see a great Jaguar—and so much labor—end up crushed at the bottom of a cliff.
What Was the Phantom Thread Car?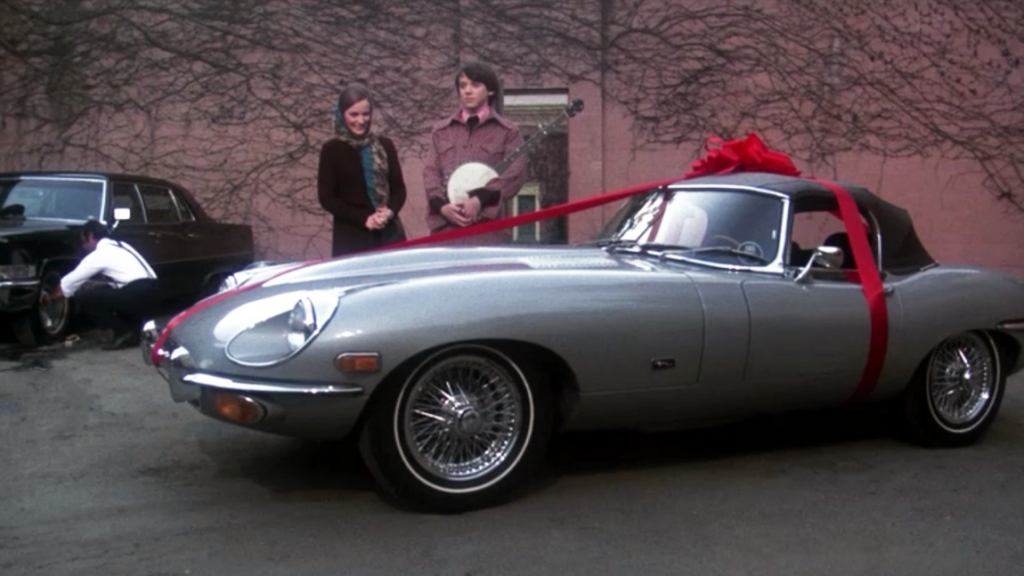 What Was The Harold and Maude Car?
What Was The Harold and Maude Car?
What Was The Harold and Maude Car?