Despite the crushing blows of unleaded gasoline, catalytic converters, and ungainly 5-mph bumpers, 1975 was not actually a boring year, automotively speaking.
Yes, inflation was doing cruel things to sticker prices, and yes, once-sporty V8 engines were producing historically low power numbers, but not everything was dull.
Because, for all its low-performance tedium, 1975 brought two of the most discussed cars of the Seventies: the AMC Pacer, and the Chrysler Cordoba.
And while both cars are misunderstood punch lines now, each represents a bold marketing move on the part of its manufacturer.
Credit the Cordoba, Chrysler's first "small car," for literally redefining the personal-luxury market. Likewise, the Pacer, with its wide stance and spacious cabin, stretched the limits of how Americans perceived compact cars.
To help you recall the 1975 American-market new-car lineup, we have selected ten print ads and one TV ad to share with you. Please check them all out and let us know which of these fine rides you'd be most likely to drive if you were magically transported back about 40 years.
AMC
BMW
Buick/Opel
Chevrolet
No Laughing Matter: 5 Cars We Make Fun Of, But Maybe Shouldn't
Chrysler
Ford
Lincoln
Plymouth
Pontiac
Triumph
Our Apologies: The Personal Luxury Cars of 1975
Written by: Tom Appel
on July 26, 2017.
on May 28, 2019.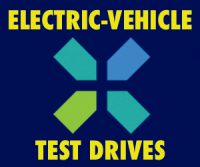 Auto Shows
Steve & Johnnie's Road Tests