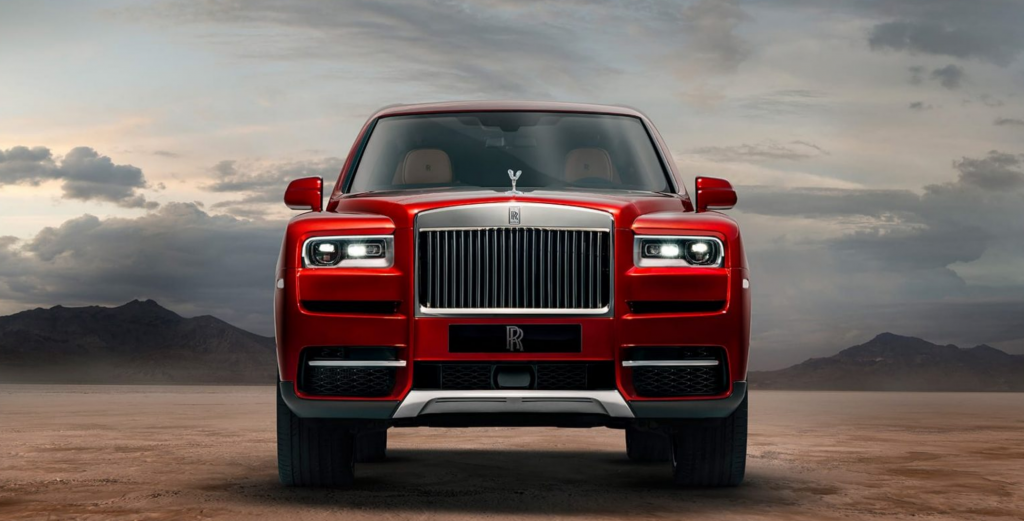 For folks scandalized by the price of new Cadillac and Lincoln SUVs, we have interesting news for you. There is a collection of ultra-luxury people movers hitting the road that make $100,000 Escalades look like economy cars. Crossovers from the likes of Bentley, Rolls-Royce, and even Lamborghini are now available, and the starting prices for these rare utes may startle.
We present this list shortly after Mercedes-Benz announced intentions to build a Mercedes-Maybach variant of its large GLS utility. We expect that vehicle to list for comfortably over $200,000 when it arrives in a couple of years. Even Ferrari is talking about getting into the crossover game, a thing once considered heresy—actually, it still is considered heresy.
Why are ultra-luxury automakers getting into the SUV game? To quote Depression-era bank robber Willie Sutton, "Because that's where the money is."
Hardcore Porsche fans were mortified when the legendary sports car builder began selling crossovers back in 2003. Today the Porsche Cayenne and Macan account for 60 percent of brand sales, while the marque's iconic 911 makes up just 15 percent.
A Porsche spokesman at the time of the Cayenne's introduction was quoted as saying, "We sell vehicles like the Cayenne so we can continue building cars like the 911." Starting at about $125,000, the 2019 Porsche Cayenne Turbo proved too affordable to earn a spot on our list.
Without further ado, we present the four most-expensive crossovers currently available for sale in the U.S. While there are only four vehicles on this list for 2019, we expect to see at least half a dozen or so total entries in a couple of year. Stay tuned.
Most Expensive SUVs
Bentley Bentayga W12: $229,000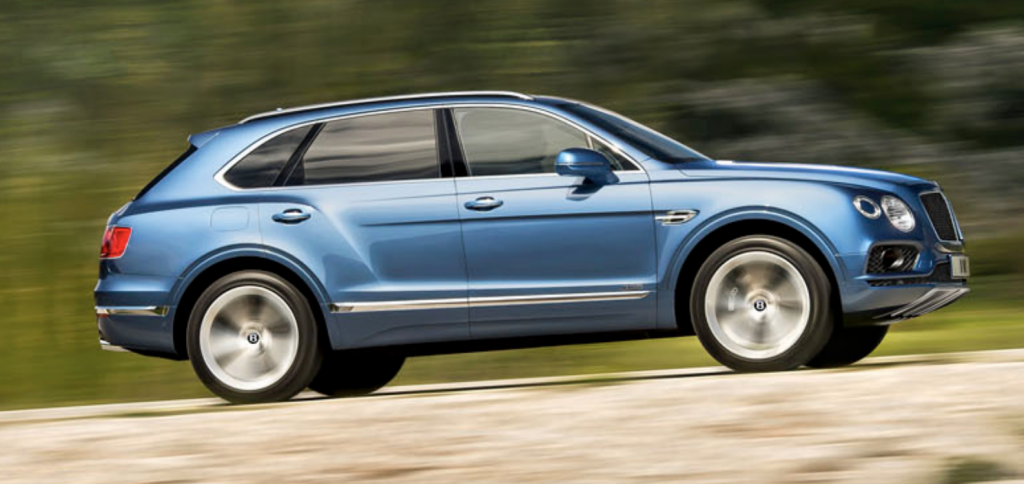 Base Price: $229,000
Engine: 600-horsepower 6.0-liter W12
EPA Estimated MPG (city/highway): 12/19
Overall Length (in.): 202
Curb Weight: 5379
Bentayga is the senior member of the ultra-luxury SUV club, having arrived on the scene for the 2016 model year. A V8 version of the SUV starts at just $165,000, while a regally outfitted Muliner version of the W12 lists for awe-inspiring $298,000. Pricing has not yet been announced for a high-performance Bentayga Speed model, which boasts a reported 626 horsepower.
Sport Utility Yuck: The Ugliest SUVs of the Past Twenty Years
Lamborghini Urus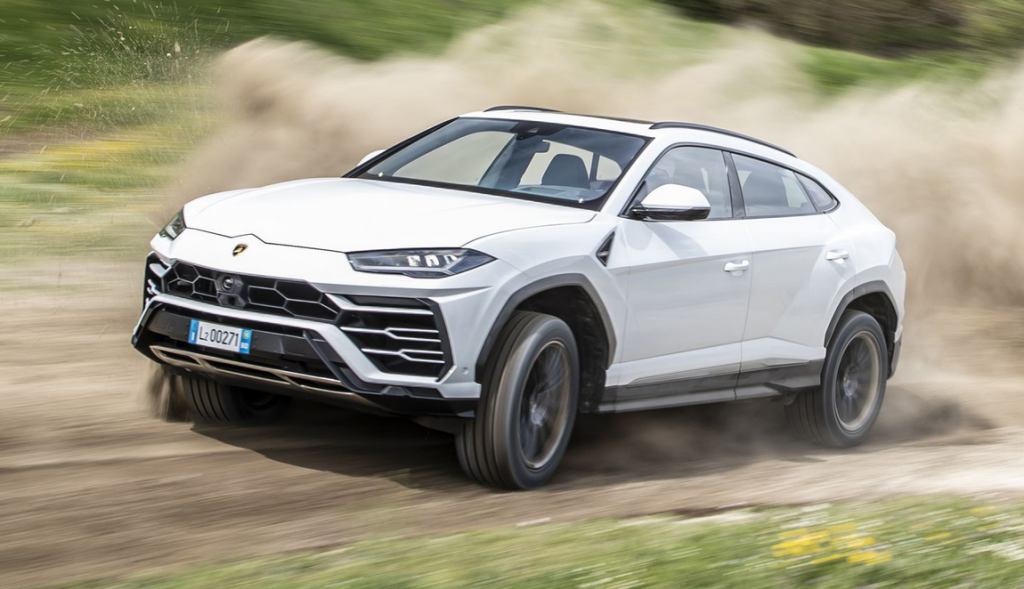 Base Price: $200,000
Engine: 641-horsepower turbocharged 4.0-liter V8
EPA Estimated MPG (city/highway): 12/17
Overall Length (in.): 201
Curb Weight: 4900
As Lamborghini and Bentley are fellow members of the vast Volkswagen empire, it should come as no surprise that the Bentayga and Urus are mechanically related, sharing architecture and powertrain components. The Urus V8 engine is a highly tuned version of the powerplant found in the Bentayga V8, and both SUVs use a ZF 8-speed automatic. The Urus debuted as a concept car at the 2012 Beijing auto show. The concept was powered by a naturally aspirated 5.2-liter V10.
Rolex and Lamborghini: The Blunt Instruments of the Enthusiast World
Range Rover SVA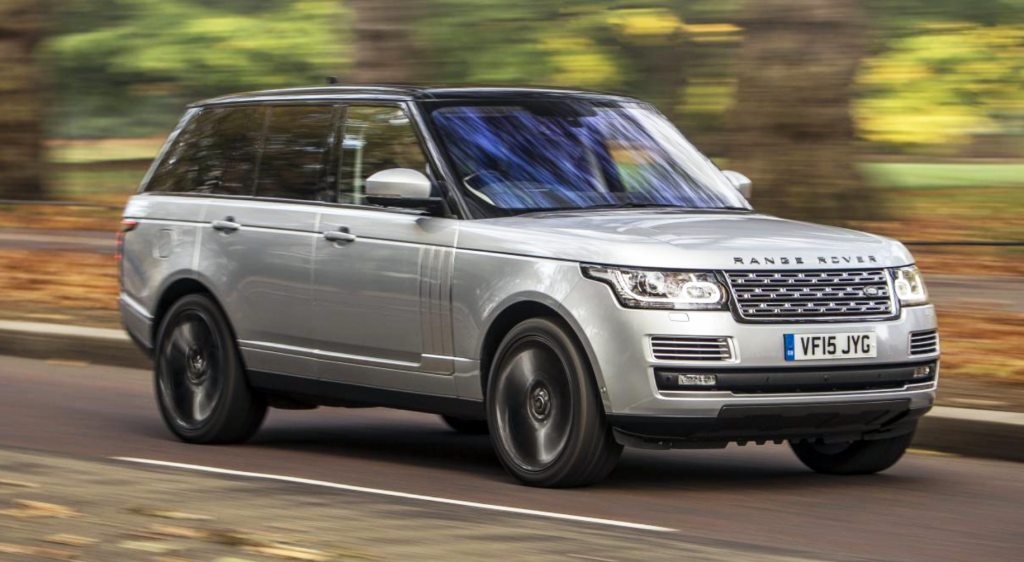 Base Price: $211,000
Engine: 557-horsepower supercharged 5.0-liter V8
EPA Estimated MPG (city/highway): 14/19
Overall Length (in.): 205
Curb Weight: 5200
The social climber of our primo-SUV quartet, SVA is actually the top trim level of the Range Rover lineup, which starts at a decidedly unstartling $90,000. Per Range Rover marketing types, the SVA (which stands for SVAutobiography) is, "The most alluring, precisely engineered and refined Range Rover ever." A previously announced limited-production two-door variant of the SVA has since been cancelled. The SVA coupe was due to arrive in showrooms with a $295,000 base price.
More Range Rover news and reviews
Rolls-Royce Cullinan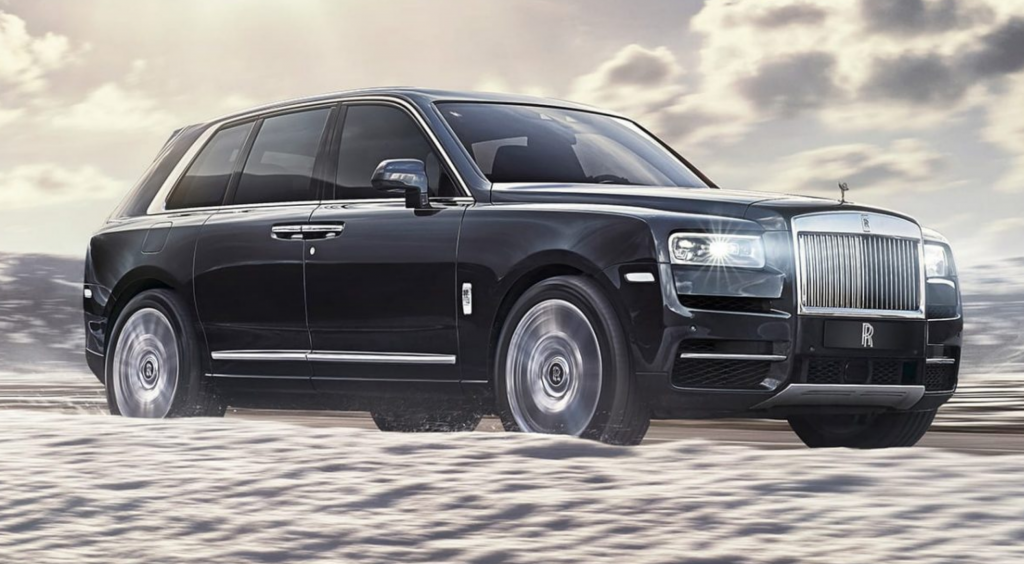 Base Price: $325,000
Engine: 563-horsepower turbocharged 6.8-liter V12
EPA Estimated MPG (city/highway): 12/20
Overall Length (in.): 210
Curb Weight: 5864
Cullinan is the big dog of our ultra-luxury quartet. This massive Rolls has the highest base price, largest engine, and greatest curb weight of the vehicles listed here. Cullinan is also reportedly big with customers, accounting for an estimated half of all Rolls-Royce sales in the U.S. so far this year. The company expects the posh SUV to be an ever bigger hit with customers in China.
Here's What $21,275 of Wood Interior Trim Looks Like
Most Expensive SUVs