Badlands Off-Road Park in Attica, Indiana, is something like heaven on earth for off-road aficionados. It's an incredible facility that spans 800-plus acres and encompasses a broader variety of off-road terrain than you'd ever expect to find in the Midwest. There are sand dunes, forested areas, streams for fording, several types of gravel (part of the park was previously a quarry), loose rocks and solid-rock trails, and lots of good ol' dirt and mud. There are trails that are easy enough for children, trails that will challenge the most-experienced off-roader, and trails at most every level in between those extremes.
The Badlands facility also has private showers, The Food Shack restaurant, ATV rentals, a campground, and cabin/house rentals of varying sizes. It's one-stop shopping for an off-roading adventure getaway, and it's the perfect place to showcase the latest off-roaders from Fiat Chrysler Automobiles.
We got the chance to sling some dirt in a 2020 Jeep Gladiator, 2019 Jeep Renegade, and 2019 Ram 1500 Rebel at an FCA press event at Badlands… check out our pics and impressions below:
2020 Jeep Gladiator Rubicon
Base Price: $43,545
As-tested Price: $60,380
We were curious to see how the Gladiator's rangy wheelbase and overall length (137.3 inches and 218 inches, respectively) affected its ability on the trails. Compared to a Jeep Wrangler Unlimited 4-door, the Gladiator is 19 inches longer in wheelbase and 30 inches longer overall, and its rear overhang is a little over 10 inches longer. It's certainly not as tidy as a two-door Wrangler, and there are some extreme off-road situations that it might not tackle as well as a Wrangler—but the Gladiator didn't break a sweat on any of the Badlands terrain we drove. Plus, that longer wheelbase makes the Gladiator feel a bit cushier and more relaxed both on the road and off. However, you might want to prepare for some sticker shock. The liberally optioned Gladiator Rubicon we drove at the event topped $60K—about $9000 more than the nicely equipped Ram 1500 Rebel Quad Cab we also tested. Of the two, the Gladiator is the more capable off-roader, but the Ram is definitely more pickup for the money.
First Spin: 2020 Jeep Gladiator
–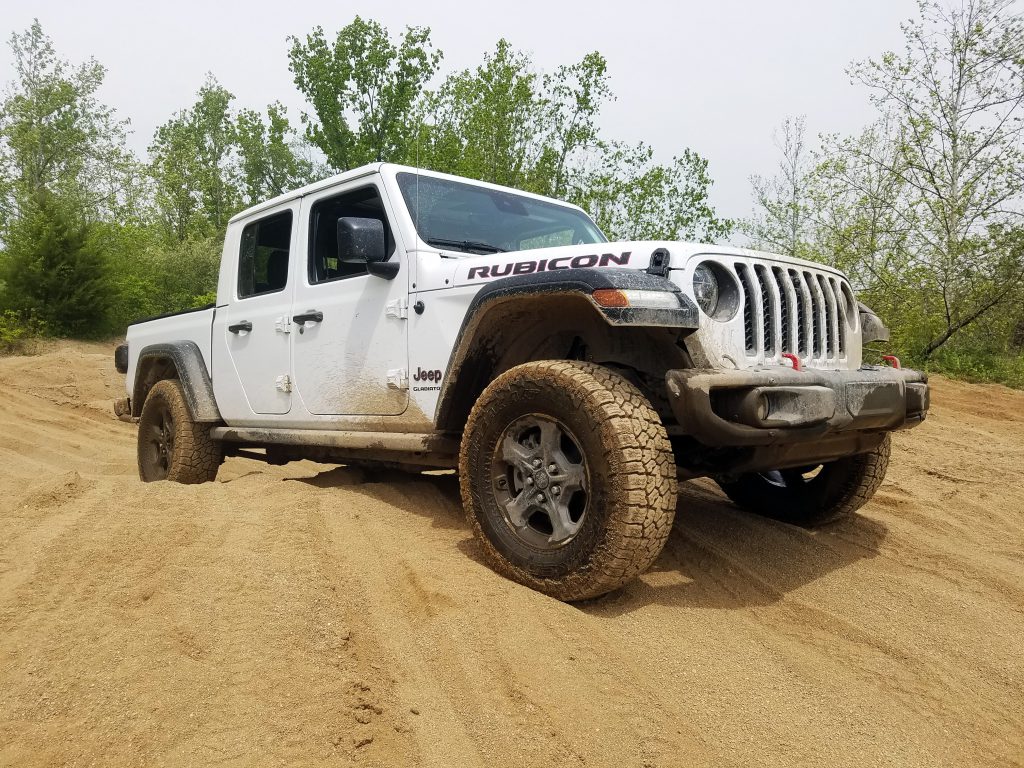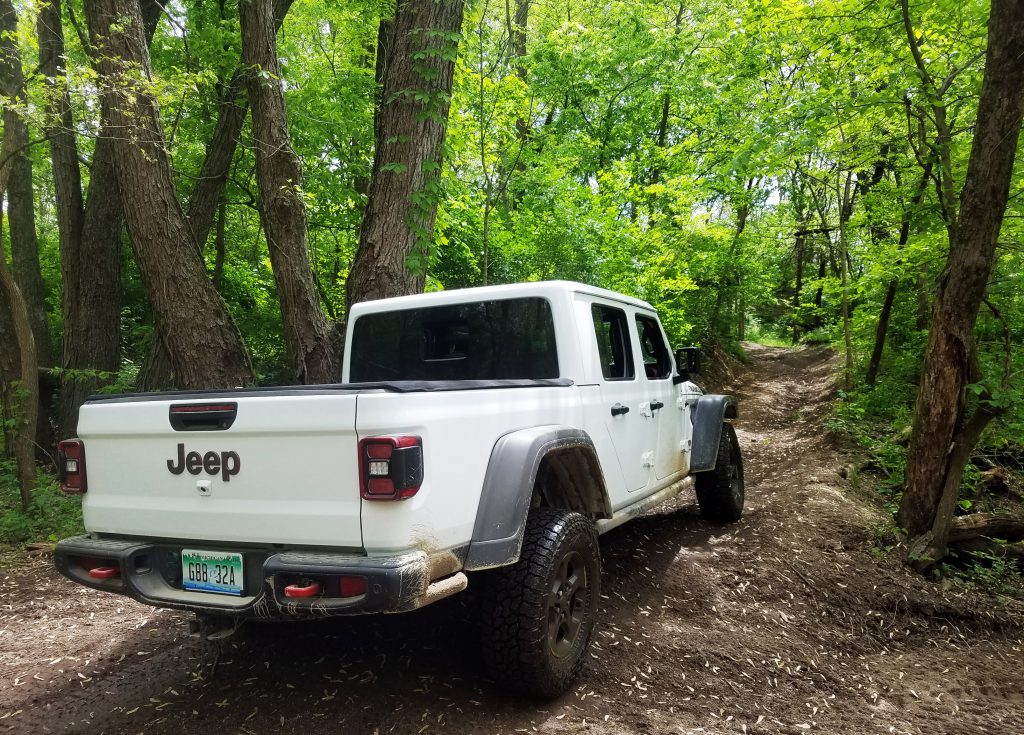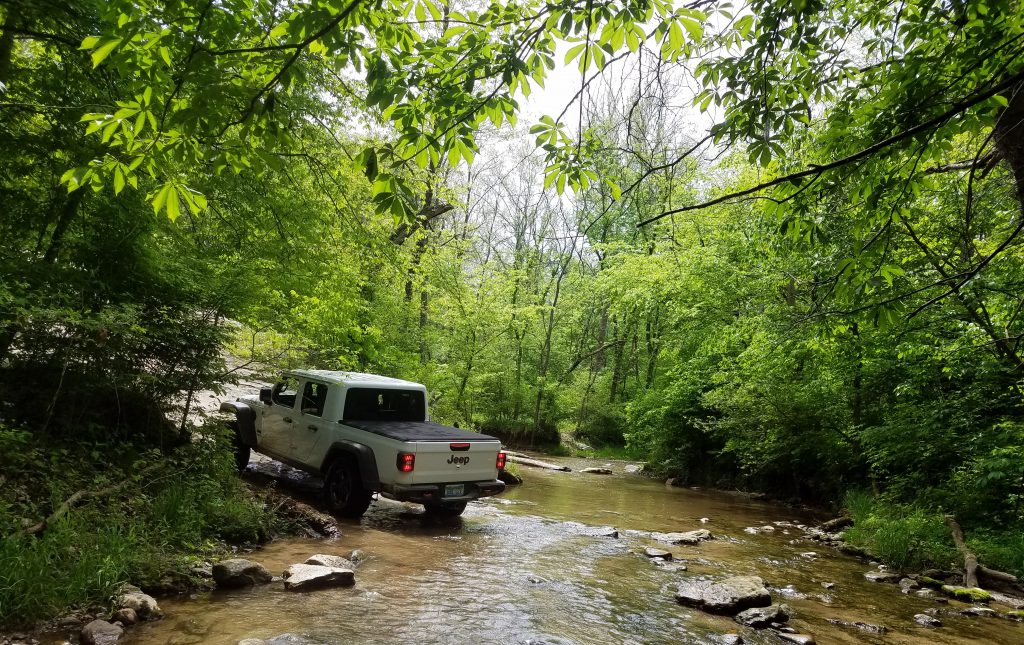 2019 Jeep Renegade Trailhawk
Base Price: $27,545
As-tested Price: $36,005
The plucky little Jeep Renegade might have been the biggest surprise of the day… it had the chops to hang with its bigger brothers much better than we thought it would on some especially challenging terrain. The Renegade doesn't have the ground clearance or the level of heavy-duty off-road gear that the Wrangler and Gladiator have, but the Trailhawk model comes standard with Jeep's Selec-Terrain 4×4 system with Rock Mode, as well as hill descent control, hill start assist, and a full complement of chassis-protecting skid plates (we heard plenty of bangs and clanks from those as we wheeled the Renegade up a steep rock trail). All Renegades get a new 1.3-liter turbocharged 4-cylinder mated to a 9-speed automatic transmission for 2019; the powertrain performed well in the low-speed maneuvers of off-roading, but we're anxious to get one in our fleet so we can test it in regular city and highway driving.
Cheap Wheels: 1995-1997 Jeep Grand Cherokee Orvis Edition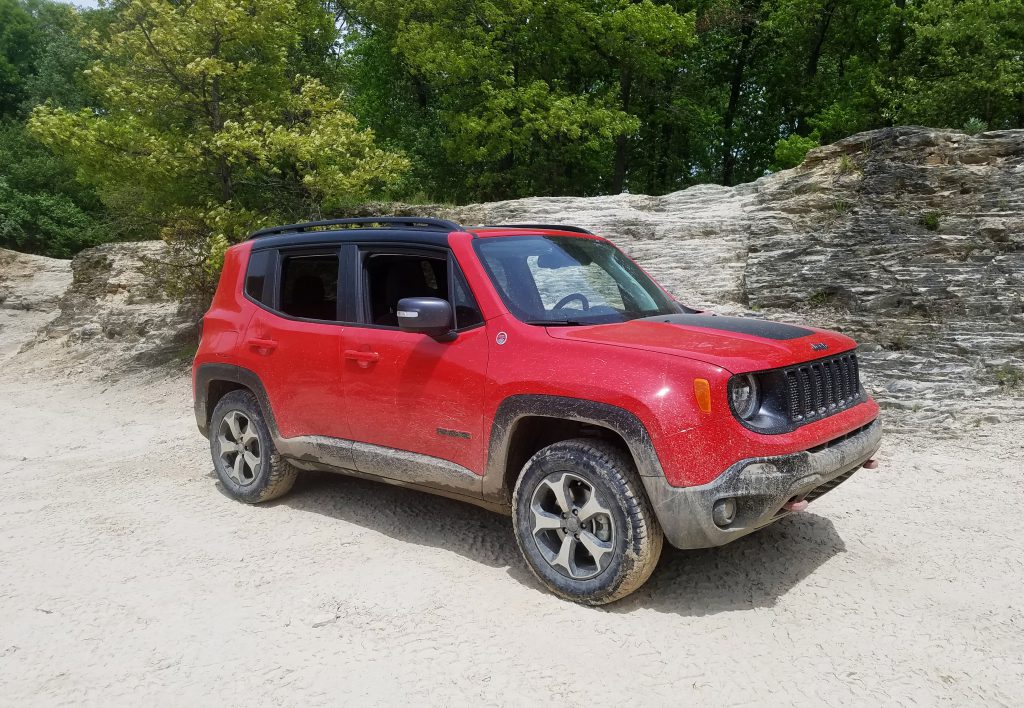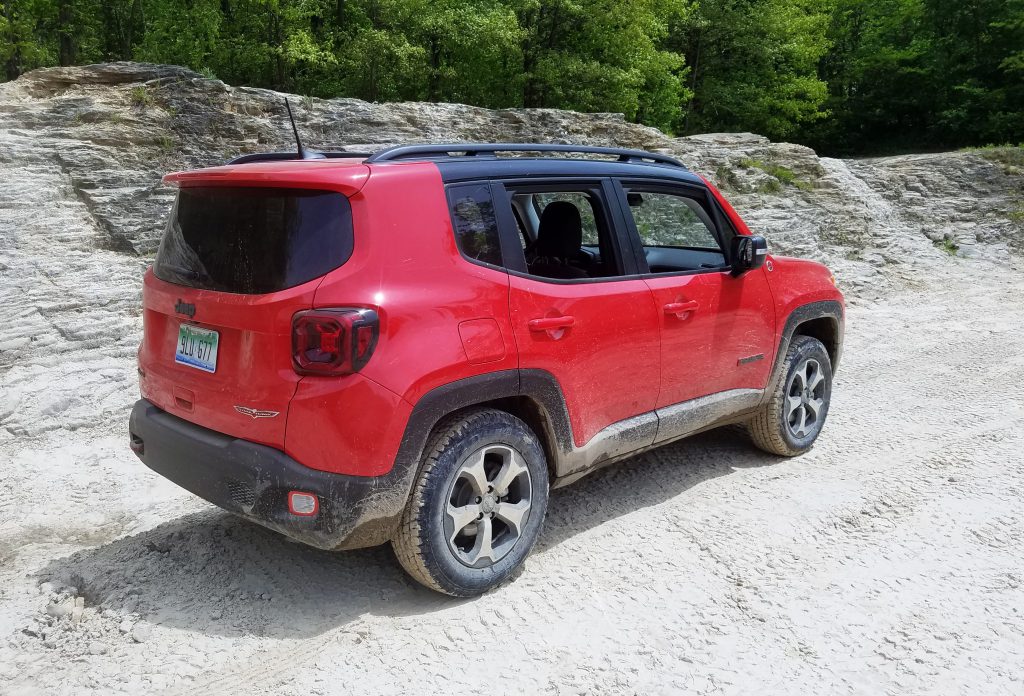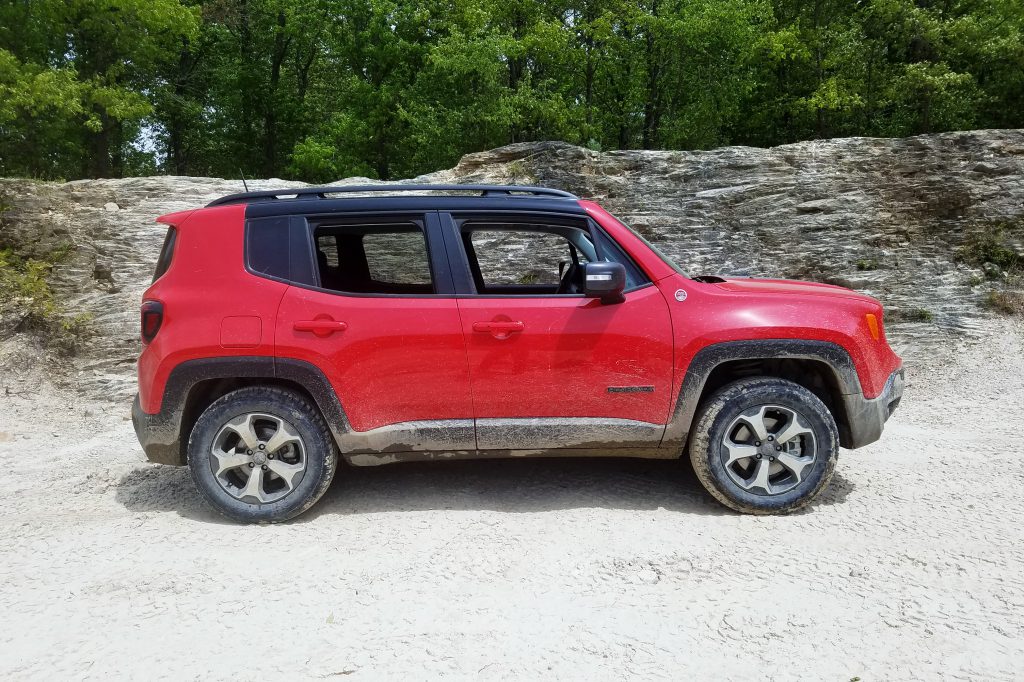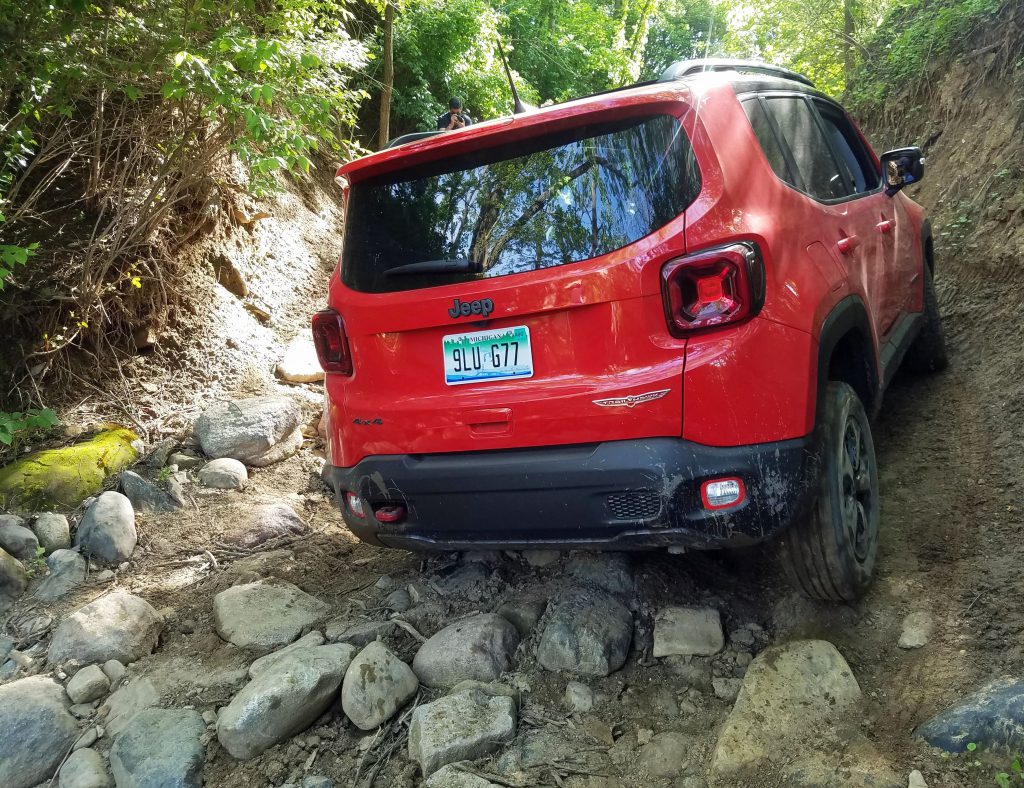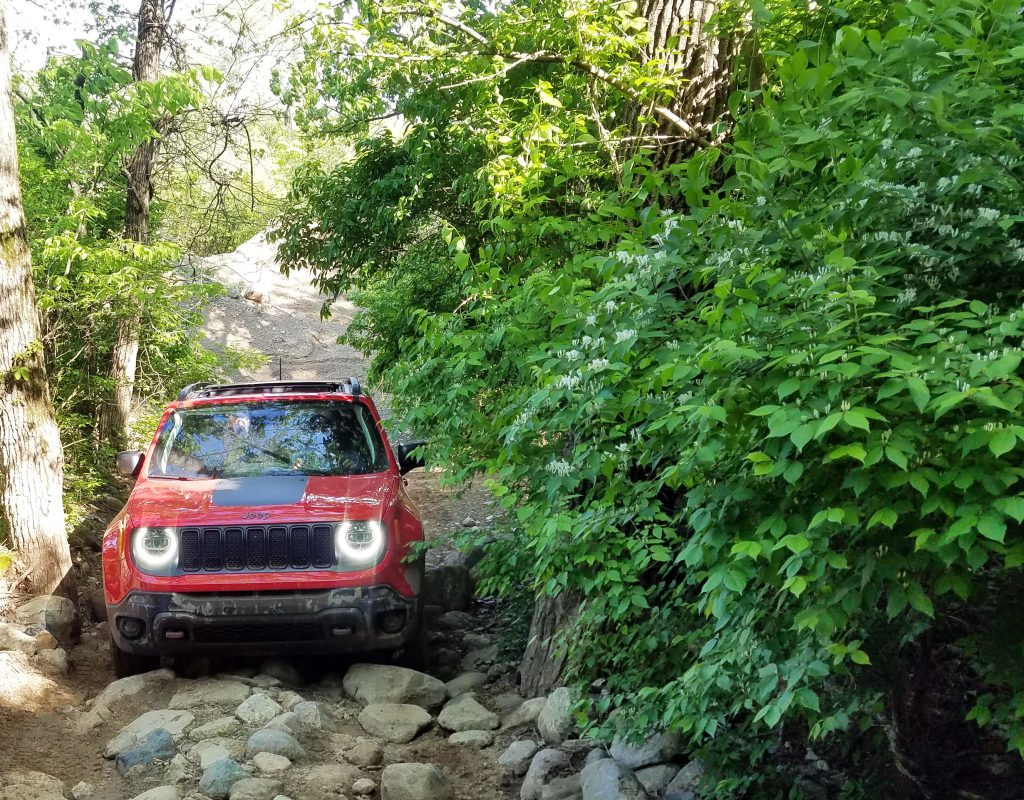 2019 Ram 1500 Rebel Quad Cab
Base Price: $44,695
As-tested Price: $51,220
We had this exact vehicle through our office fleet for a full test drive last fall; you can check out that report here. Though this big pickup's size makes itself known in tighter quarters (we brushed a few overhanging branches with those big ol' rearview mirrors), it was unfazed by the trails we drove. The Rebel is the off-road star of the redesigned-for-2019 Ram 1500 lineup; it comes standard with knobby off-road tires, a 3.92 rear-axle ratio, performance-tuned shock absorbers, tow hooks integrated into the front bumper, and undercarriage skid plates. The Rebel trim level lands about in the middle of the Ram 1500 model roster, and its unique interior and exterior furnishings really impress at its price point—especially compared to rival Ford and GM trucks.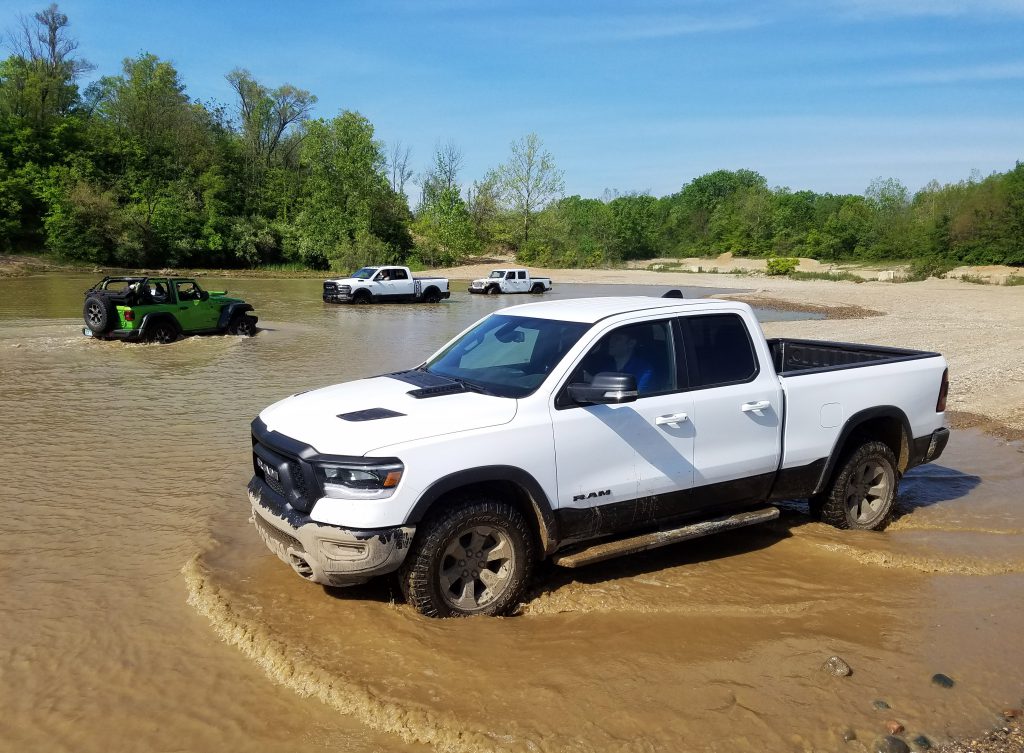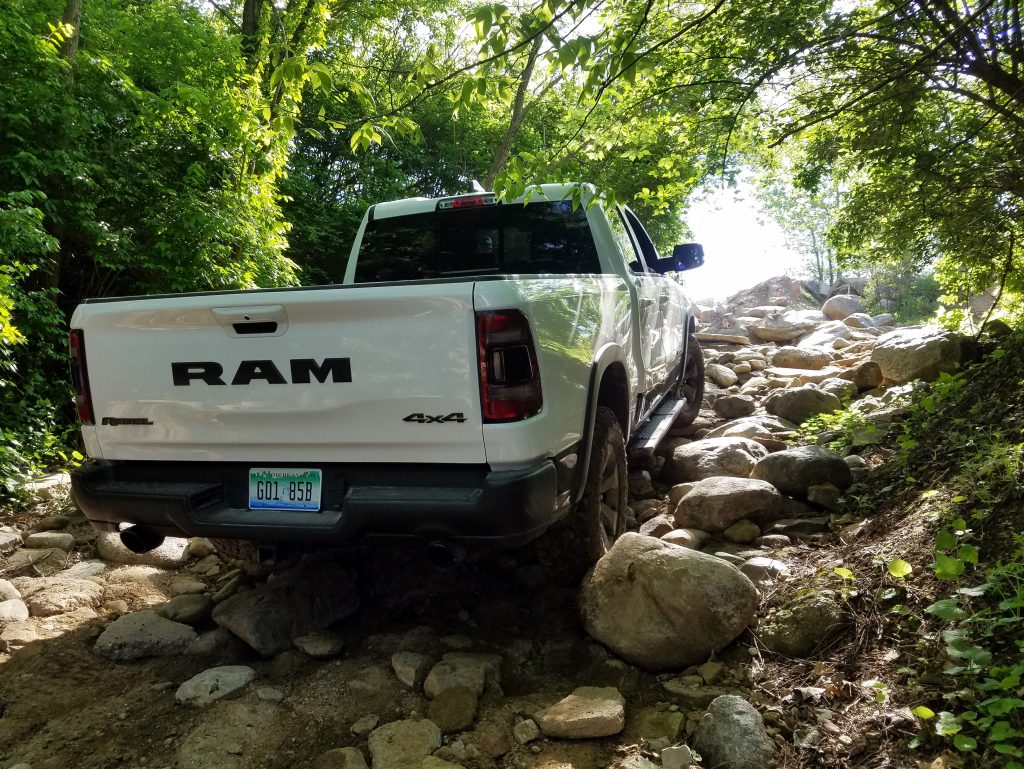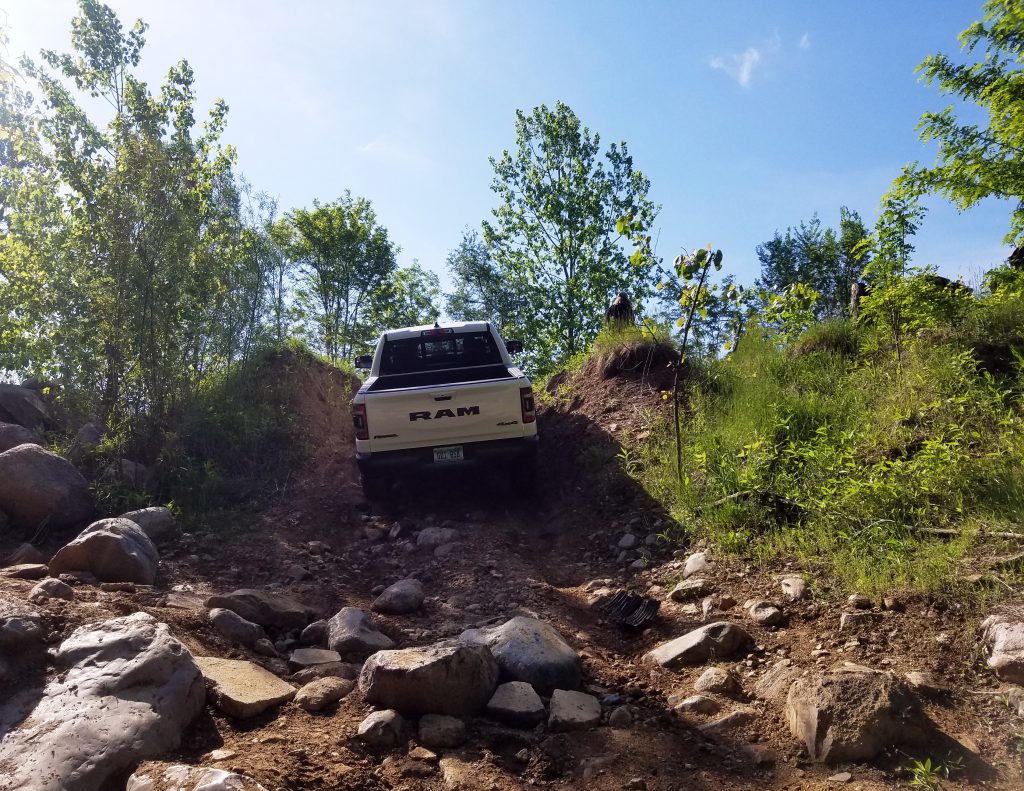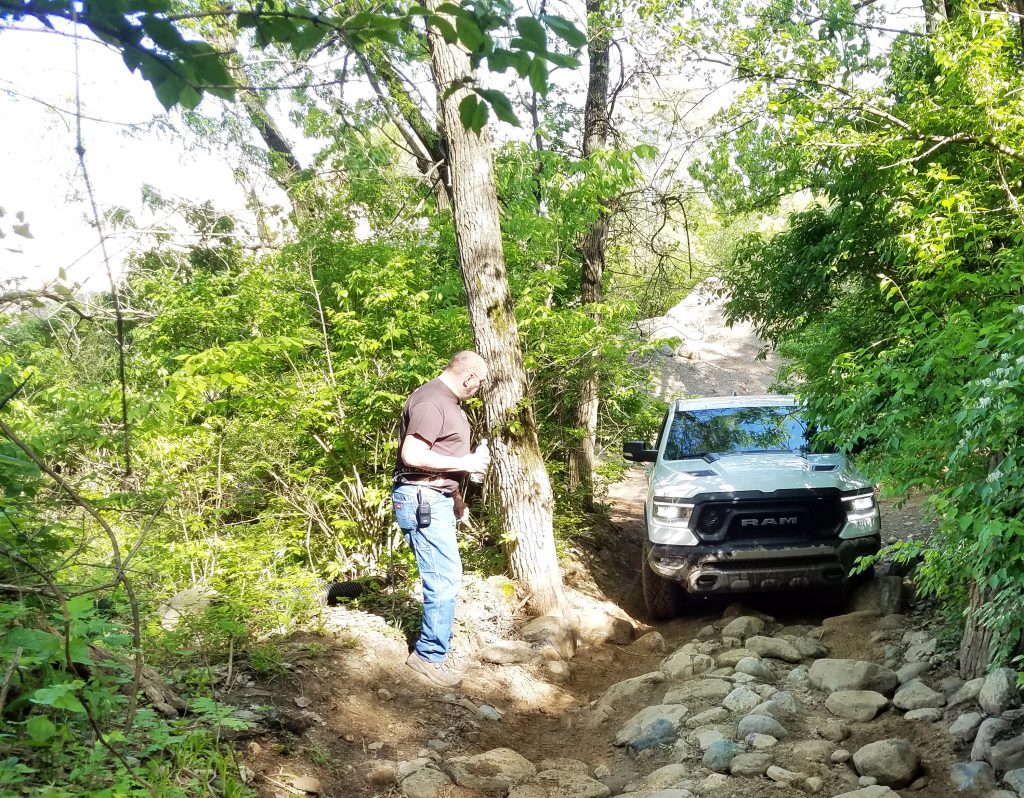 *   *   *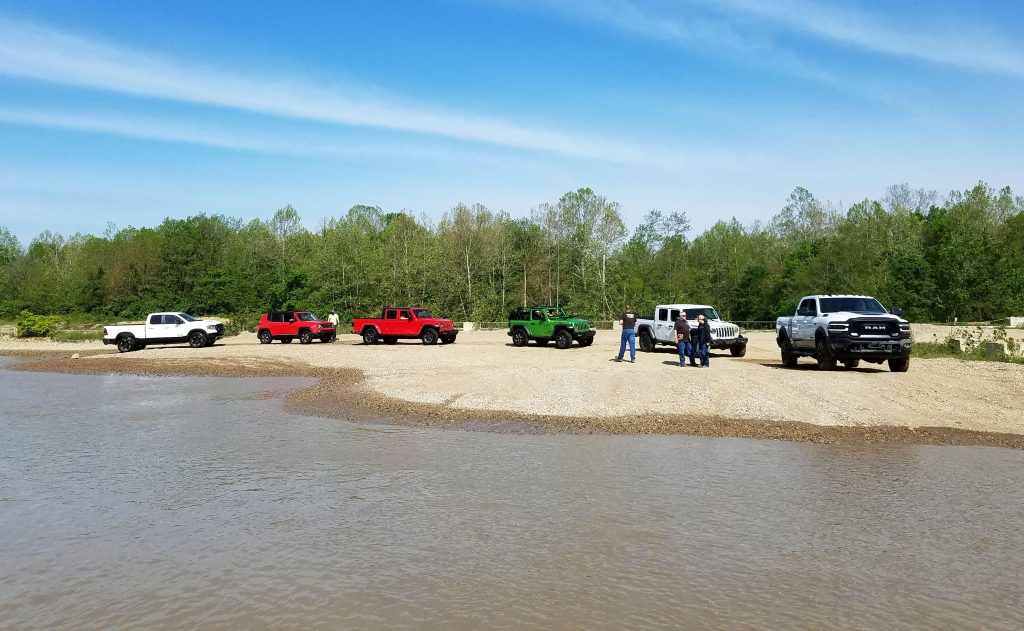 4WD Madness! 10 Classic Jeep Ads
Off-Roading in the Jeep Gladiator