This is the first in a series of blogs on the most outrageously luxurious options available on today's new cars.
The Bentley Continental Flying Spur, Consumer Guide Associate Publisher Tom Appel said, "made me feel like a billionaire." Unfortunately, you need to be a millionaire to afford this super-luxury vehicle. Prices range from $184,200 for the 2012 Bentley Continental Flying Spur base model to $285,000 for the 2012 Bentley Mulsanne. Of course, that's just for starters. For both cars, you can add more than $100,000 worth of options. Examples of options (with retail price) include:
10 Most-Expensive Japanese Cars of 1992
Expensive Bentley Options
2012 Bentley Continental Flying Spur
•            ceramic composite disc brakes ($16,500)
•            Naim sound system ($7,180)
•            refrigerated bottle cooler ($2,260)
•            alloy gas cap ($305)
2012 Bentley Mulsanne
•            ventilated/massaging front and rear seats ($3,300)
•            rear picnic tables ($2,490)
•            rear quarter vanity mirrors ($520)
•            lambswool floormats     ($1,335)
•            satin paint ($29,690)
With the Mulsanne, the hood ornament—the legendary Flying B—is optional. It's $3,000, which is more than what customers paid for a new Chevrolet Camaro in 1973.
Opulent Options: Make Payable to Rolls-Royce
Son of Eldorado? Meet the Cadillac Escala Concept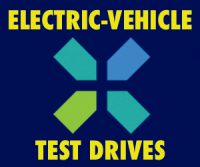 Auto Shows
Steve & Johnnie's Road Tests