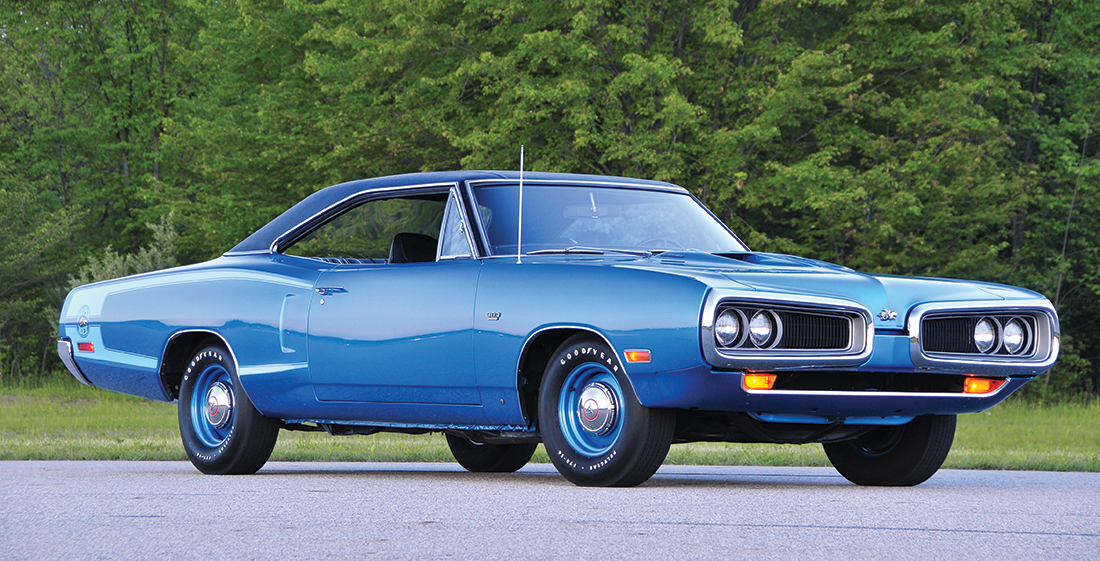 Note: The following story was excerpted from the December 2016 issue of Collectible Automobile magazine
Collector cars can turn up in odd places. A 1925 Bugatti was found at the bottom of a Swiss lake. A 1957 Plymouth was buried in a time capsule in Oklahoma. The elements took their toll on both.
More from Collectible Automobile Magazine
A happier fate befell this 1970 Dodge Super Bee that went neglected in the automotive-technology school at Illinois Central College in East Peoria, Illinois. Chrysler Corporation donated car to the college in the early Seventies with the stipulation that it could never be sold or licensed for the road—a common restriction.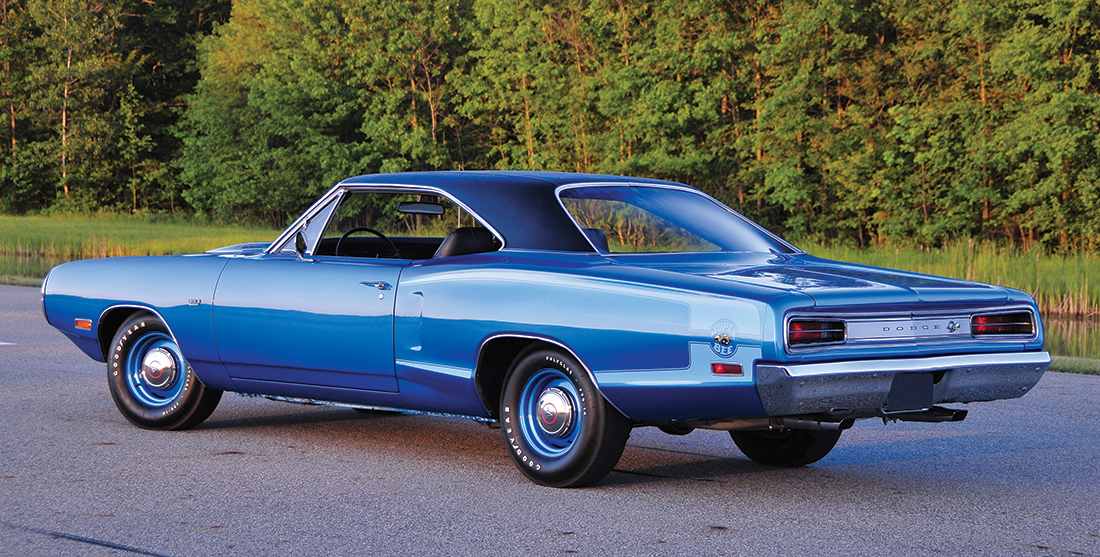 Illinois Central students must have been excited to have a muscle car to work on. The Super Bee was Dodge's version of Plymouth's popular Road Runner. The Road Runner proved that a muscle car with a hot engine but no unneeded luxuries to increase price or weight would be a big seller.
Review Flashback! 2004 Mercury Marauder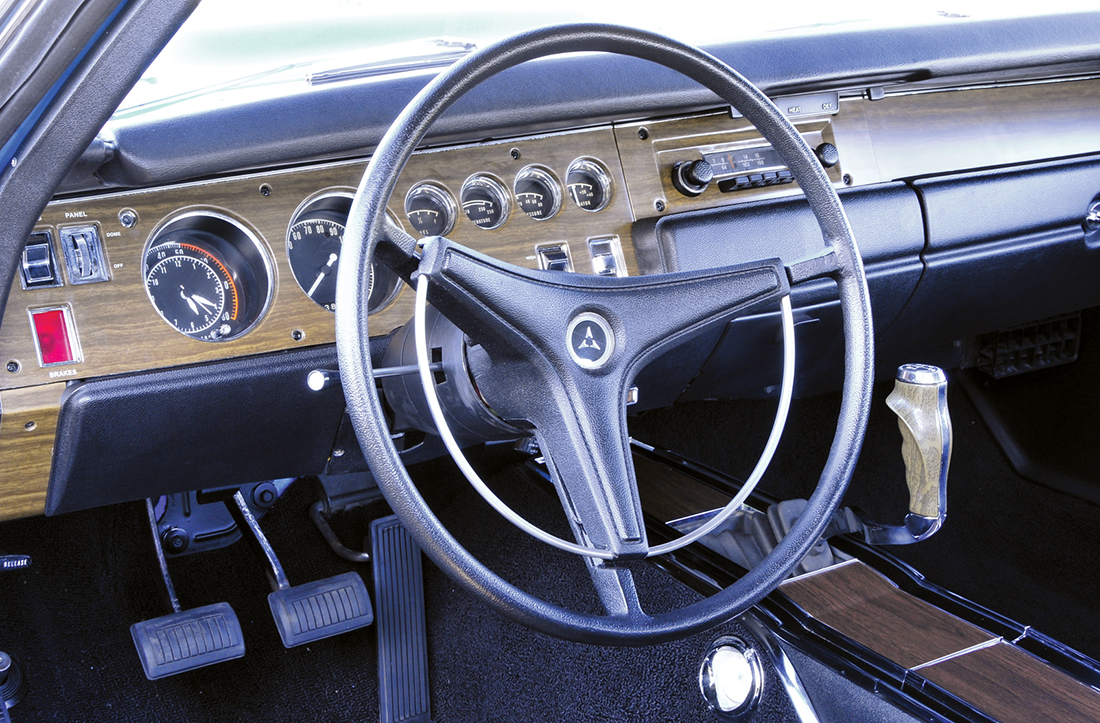 Dodge based the Super Bee on its midsize Coronet. The standard engine was a 383-cid V-8 that in 1970 put out 325 horsepower. The Super Bee was capable of accelerating from 0 to 60 mph in about seven seconds, and ran the quarter mile in around 15 seconds. The price for a '70 hardtop coupe was $3074; a companion pillared coupe went for $3012. 
Still, one wonders why a Super Bee was donated instead of a more ordinary model. Brandt Rosenbusch, manager of FCA Historical Vehicles, speculates that the car might have just been an extra. 
Classic Cars at the 2020 Goodguys Heartland Nationals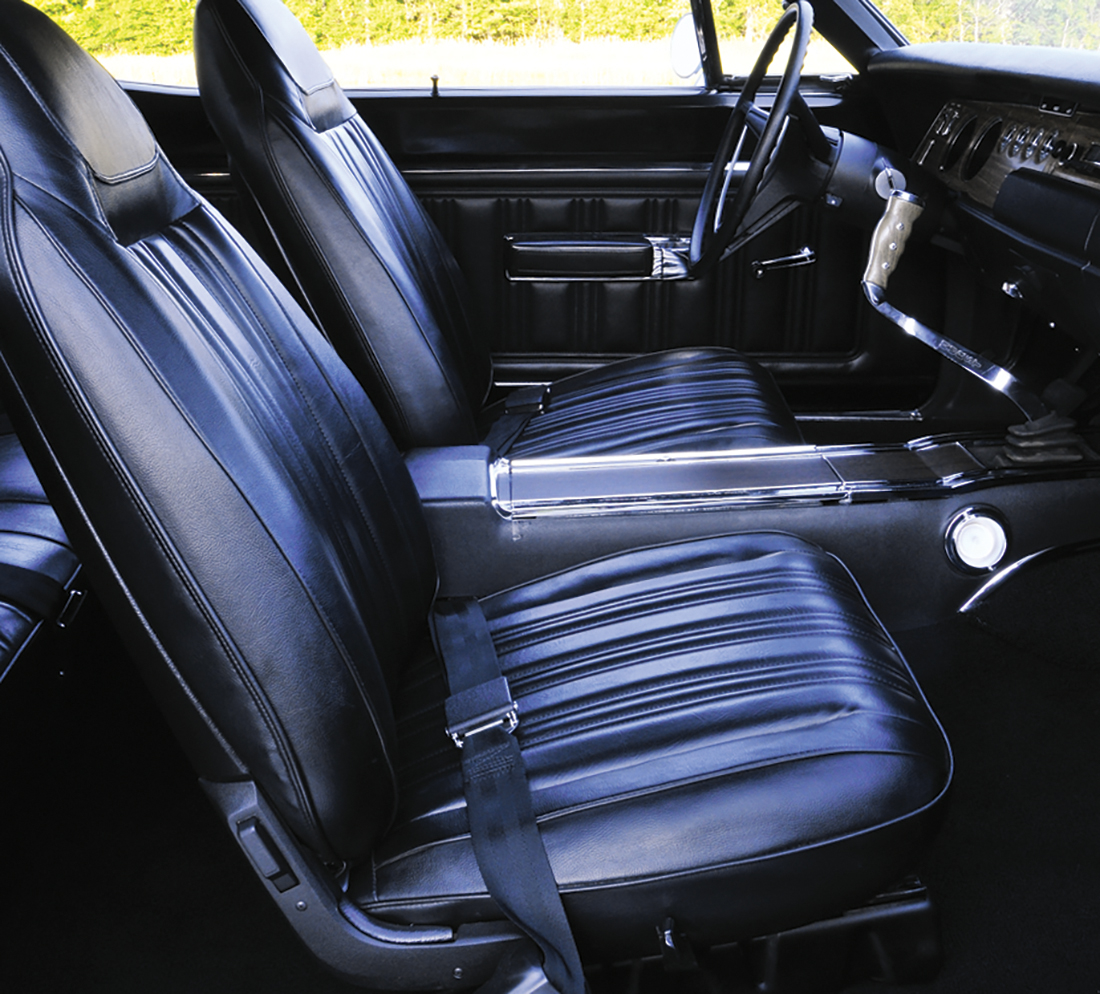 The Super Bee was used to train mechanics until it was deemed obsolete. Then it sat outside for almost 20 years. In 2001, the college faculty, realizing it had a rare vehicle—just 10,614 made—contacted Chrysler to see if the car could be returned. The Chrysler Historical Vehicles staff immediately agreed to take it and arranged to have a '99 Dodge Ram sent to the school as a replacement. 
Chrysler Gives Dart the Mopar Treatment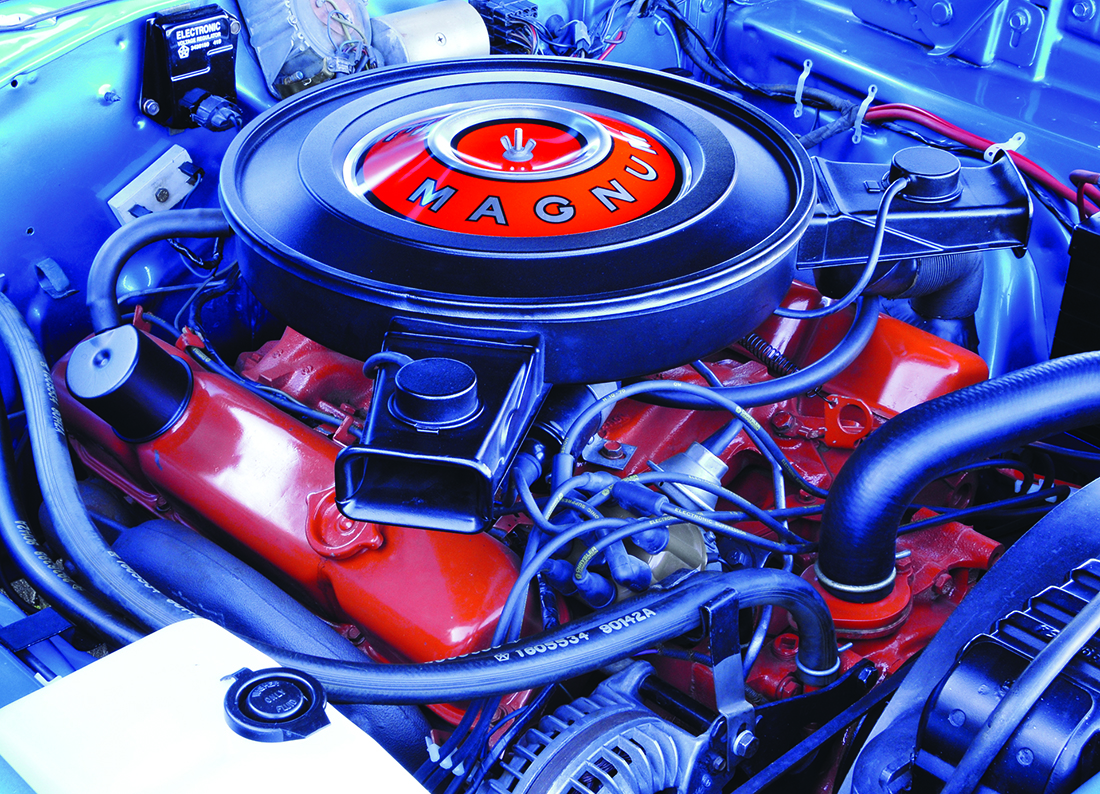 Historical Vehicles realized that it had a real gem. The odometer showed fewer than 400 miles, and the car was mostly intact. All the chrome trim and Super Bee badging were still there. The correct engine and four-speed transmission with original pistol-grip shifter were still in the car. A build sheet was found under the back seat that proved this car was indeed original down to its B-5 Blue paint and rare "C" stripe on the rear-quarter panels. However, the original bucket seats had been replaced by something else. The body had a few dings and a bit of surface rust from sitting outside for many years.  
Fratzog Madness! 10 Classic Dodge Ads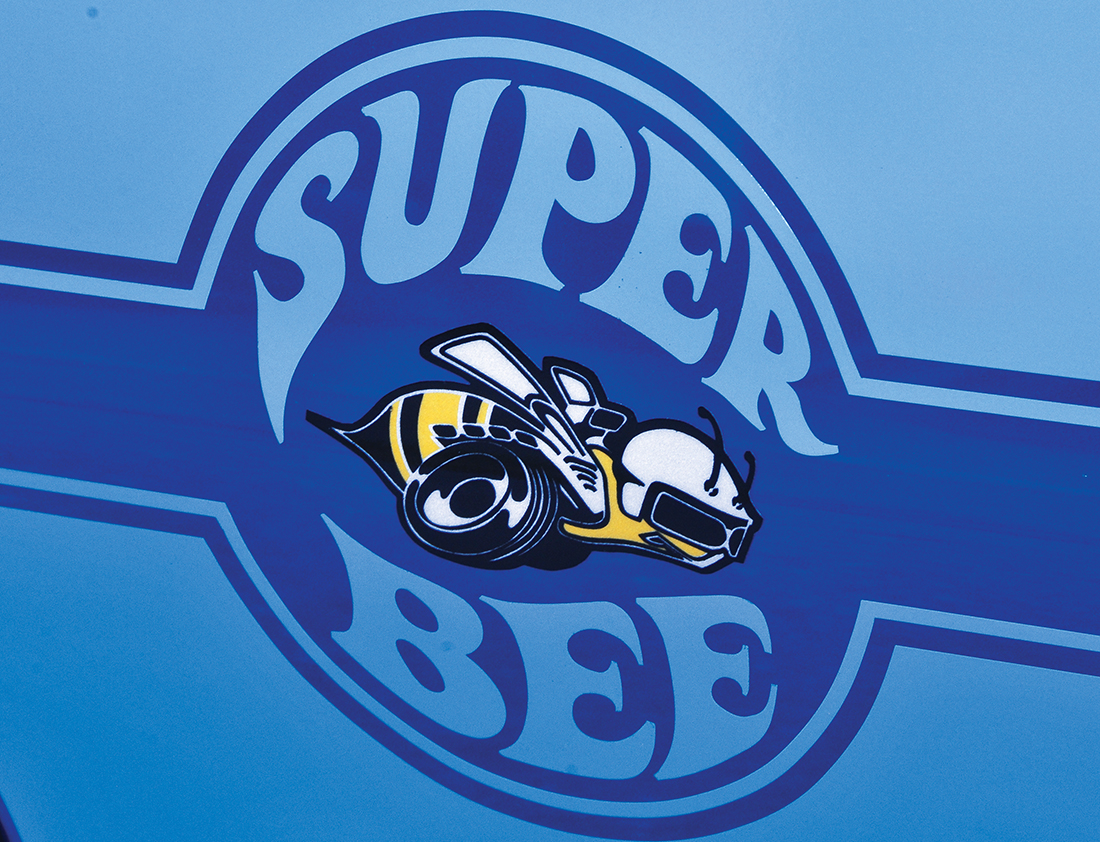 The Historical Vehicles group restored the Super Bee with as many original parts as possible. All the running gear and body panels are original. Chrysler's Mopar parts division licenses restoration parts, which made getting replacement parts easy.
Since restoration, the Super Bee has been displayed at the SEMA aftermarket-parts show in Las Vegas, and at the Detroit Autorama. It has also been used in advertising for Chrysler and Mopar. 
Rosenbusch says the Super Bee is great to drive and does 70 to 80 mph with no problem. It can be seen at the Walter P. Chrysler Museum in Auburn Hills, Michigan, which is open on select weekends.
Classic Car Ads: Sexy Aftermarket Edition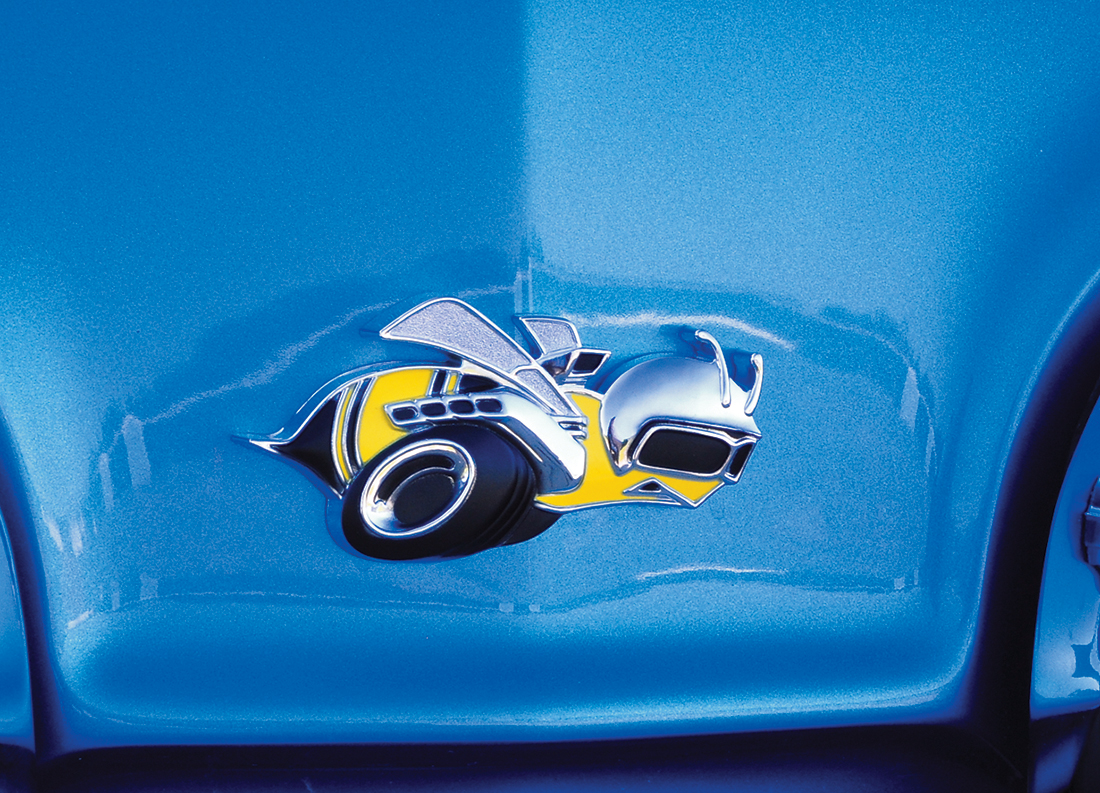 Click below for enlarged images.
1970 Dodge Coronet Super Bee Hardtop Coupe

Gallery