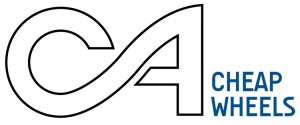 by Don Sikora II
Note: The following story was excerpted from the October 2019 issue of Collectible Automobile magazine.
The fifth—and final—generation of the Honda Prelude made its American debut as a 1997 model. The sportiest of these final Preludes was the Type SH, and we think it makes an interesting choice for the historically minded enthusiast seeking cheap wheels. 
1997-2001 Honda Prelude Type SH
The fourth-generation Prelude had bold styling, but the redesign was an evolution of the more conservative look used by the second- and third-gen cars. The design was smooth and simple, the profile defined by a low hood, coupe roofline, and a nearly horizontal decklid. Fixed, flush-mount headlamp assemblies that dipped down into the front fascia helped define the car's face, while a tall bumper dominated the rear view. The car ran a 101.8-inch wheelbase, was 178 inches long, and had a 3042-pound curb weight.
The engine was a 2.2-liter 16-valve four-cylinder job with Honda's VTEC variable valve-control system. It used aluminum construction, and the 1997 brochure noted the block's cylinder liners were made with carbon fiber and aluminum oxide. The engine was rated at 195 bhp, and the Type SH had a mandatory five-speed manual transmission. (Base Preludes with stickshift used this same powerplant, but when the optional four-speed automatic was ordered the engine ran in 190-horsepower tune.)
Cheap Wheels: 2003-2004 Dodge Intrepid SXT
The top-line Prelude Type SH added an Active Torque Transfer System (ATTS). Consumer Guide® reported that in turns ATTS could force the outside front wheel to rotate as much as 15 percent faster than the inner front wheel. In addition, ATTS was able to direct up to 80 percent of the engine's torque to one front wheel. Other Type SH additions included a rear spoiler and a model-exclusive design for the 16-inch five-spoke alloy wheels.
Only four colors were available in '97: San Marino Red, Flamenco Black Pearl, Nordic Mist Metallic (silver), and Eucalyptus Green Pearl. The first three colors came with a black cloth interior, while dark-green Preludes had ivory-and-black two-tone trim. 
Our CG colleagues liked the car's reasonably supple ride, relatively quiet interior, lively acceleration (0-60 mph in 7.6 seconds for an SH), and slick shifter. Gripes included so-so rear-seat room and the required premium-grade gas.
The Prelude Type SH was one of Car and Driver's "10 Best Cars" for 1997 and 1998. In C/D's June 1997 issue, the SH was named the best handling car costing less than $30,000 after winning a comparison test. One short sentence summed up the Prelude well: "The feel is one of remarkable sophistication." 
The charts that accompanied the test clearly showed that this Prelude was not an inexpensive car. The Type SH's $26,095 no-options as-tested price was exactly $1999 more than the Chevrolet Camaro Z28 that finished fourth. And then consider the Z's $20,640 base price.
The Prelude didn't change much after '97. Highlights included the addition of more exterior colors over time, and in 1999 the engine picked up five horsepower for an even 200.
Future Collectibles: 2018 Subaru WRX STI Type RA
Pros:
Contemporary reviews lauded Prelude Type SH's precise handling and rev-
happy VTEC four-cylinder engine.
We think the clean styling has aged well.
Cons:
Prelude Type SH was only available with a slick-shifting five-speed manual
transmission. Enthusiasts will delight, but it's a problem if you can't work
three pedals.
Remember the last time you saw a nice one?
Final Drive:
It wasn't an inexpensive car new, and as sporty front-drive coupes go, the Prelude Type SH still has an awful lot to offer. Plus, its handling was as good as it got for a 1997-model front driver.
More from Collectible Automobile Magazine