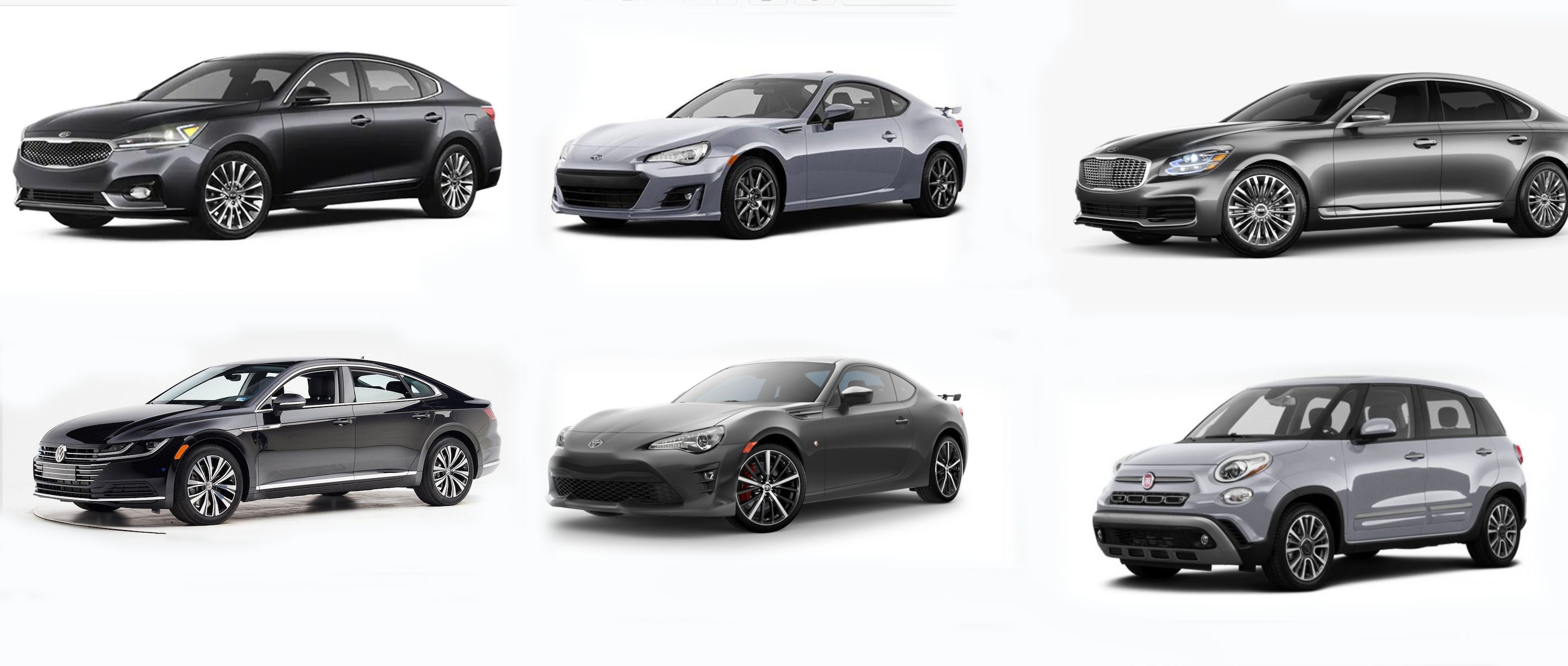 Point taken: This is a strange time to try and make any sense of auto sales numbers. Pandemic-depressed auto sales plummeted 35 percent in May and were down 25 percent in June. There's some indication that consumers are becoming accustomed to doing business in the era of social distancing however, as July sales were only down about 20 percent.
All that said, certain segments of the car-buying populations aren't shopping right now, though young shoppers are snatching up small crossovers at a record pace. Seems that public-transportation users are rethinking their commuting preferences in the COVID-19 era.
Still, it's good to know what's selling, and what isn't. The big first-half 2020 sales news is that the Chevrolet Silverado is again the second-best selling vehicle in America. Folks may recall that the Ram pickup outsold the Silverado for the first time ever in 2019. The Ford F-150 remains, as always, the best-selling vehicle in the land.
Presented here is a list of six especially slow-selling cars. Note that we have excluded high-end luxury and boutique vehicles to focus on mainstream product. For reference, you can check out our midyear 2019 list here
5 of the Worst Selling Cars of 2019
Worst Selling Cars of 2020
Volkswagen Arteon
2020 Sales to date: 1585
2019 full-year sales: 2449 (introduced during 2020)
There's nothing wrong with this vehicle that changing it into a crossover wouldn't fix. The Arteon plays in the strange world of near-premium midsize sedans, a segment that the buying public seems to have completely forgotten about. While VW's more-conventional and more-popularly priced Passat sedan has racked up more than 10,000 sales so far this year, the stylsh Arteon scored just 15 percent of that figure. To be fair, the other cars in this odd class are struggling as well. Check out these first-half sales numbers:
Buick Regal: 2024 (scheduled to be dropped after 2020)
Kia Cadenza: 670
Nissan Maxima:10,860
Toyota Avalon: 7563
Test Drive: 2019 Volkswagen Arteon R-Line
Kia Cadenza
2020 Sales to date: 670
2019 full-year sales: 1630
Like the Arteon seen above, there just doesn't seem to be a market for near-luxury sedans anymore. Note that the similar Hyundai Azera is no longer available in the U.S.
Subaru BRZ and Toyota 86
BRZ 2020 Sales to date: 962
BRZ 2019 full-year sales: 2334
86 2020 Sales to date: 1349
86 2019 full-year sales: 3398
Assembled by Subaru in Japan, the BRZ  and Toyota 86 are products of a joint-venture by the two makers meant to defray the costs of building a low-volume sports coupe. Sadly, these delightful cars are selling in volumes far lower than most folks expected.
Word is that production of both cars will soon be halted, but that redesigned replacements are on the way. A rumored power boost in the form of a turbocharged 2.4-liter engine could go a long way towards creating buyer interest in these slow-selling rides.
Fiat 500L
2020 Sales to date: 254
2019 full-year sales: 771
I'll say it again: Had the models sold in the U.S. under the Fiat banner been branded Dodge and sold by Dodge dealers, we wouldn't be having this conversation. It's odd that the 500L is still available, as the better selling 500 2-door (3267 sales last year) was dropped at the end of 2019.
The 500X subcompact crossover is limping along as well, racking up just 678 sales so far this year. If you have Fiat in your North American auto-brand dead pool, you're in a good place.
Kia K900
2020 Sales to date: 125
2019 full-year sales: 390
I'd wager that fewer than five percent of Americans would name the K900 if pressed to create a complete list of Kia models. Mechanically similar to the Genesis G90, this big, luxurious sedan is something of a bargain in the luxury sedan segment, but unfortunately that segment is shrinking, and no one is cross-shopping the K900 against the BMW 7-Series of Mercedes-Benz S-Class.
Check out the Consumer Guide Car Stuff Podcast
Worst Selling Cars of 2020