Following its landmark redesign for 1970, the Chevrolet Camaro retained the same basic body shape for an amazing 12 model years. Now, lots happened during that decade-plus period. Clever styling updates helped keep the looks up-to-date, big block engines vanished, and intermittent availability of RS, SS, and Z28 models helped keep things interesting. Still, Chevy's pony car was starting to feel a little long in the tooth by the early '80s.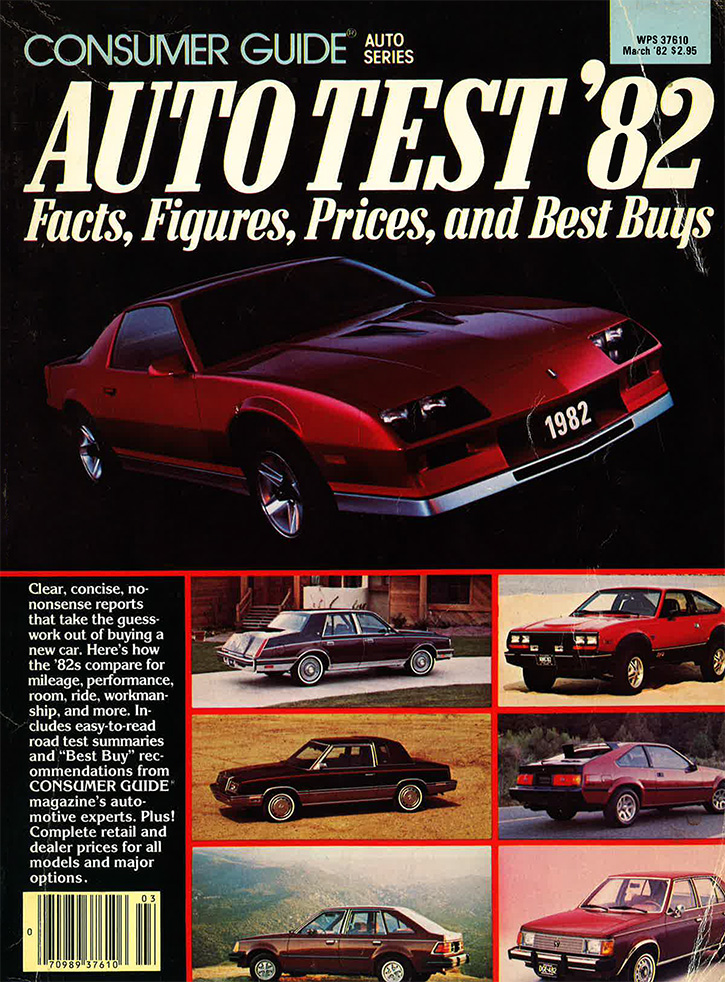 Beating a completely redesigned Corvette to market by a solid two years, the 1982 Camaro looked and felt fresh. To these eyes, Camaro's clean creases and decisive contours looked both sporty and aggressively purposeful.
Good thing about the car's good looks, as things in the engine room were a little grim. The top-line 305-cubic-inch V8 put out a feeble 145 horsepower and, even more distressing, the poser crowd could order up a bargain 'Maro with nothing more than General Motors' corporate 2.5-liter 4-cylinder plant. Output? Just 90 horsepower.
This review is taken from Consumer Guide: Auto Test '82. Here, we tested the new Camaro with the 102-horsepower 2.8-liter V6. We weren't especially impressed by the power, or the shift quality of the standard 4-speed manual, but we were taken by the car's handling prowess, which we described as "impressive."
Elsewhere in this same issue, we tested a Pontiac Firebird Trans Am with the 145-hp V8. We described that Firebird as being "quick enough for anyone but drag racers."
Model-Year Madness! 15 Sporty Car Ads from 1984
1982 Camaro Review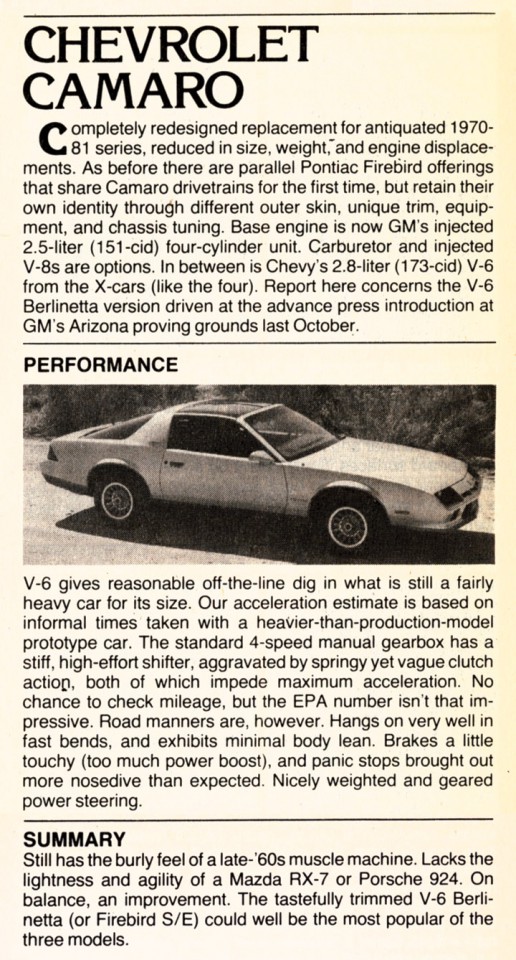 Model-Year Madness! 10 Classic Sporty-Coupe Ads From 1979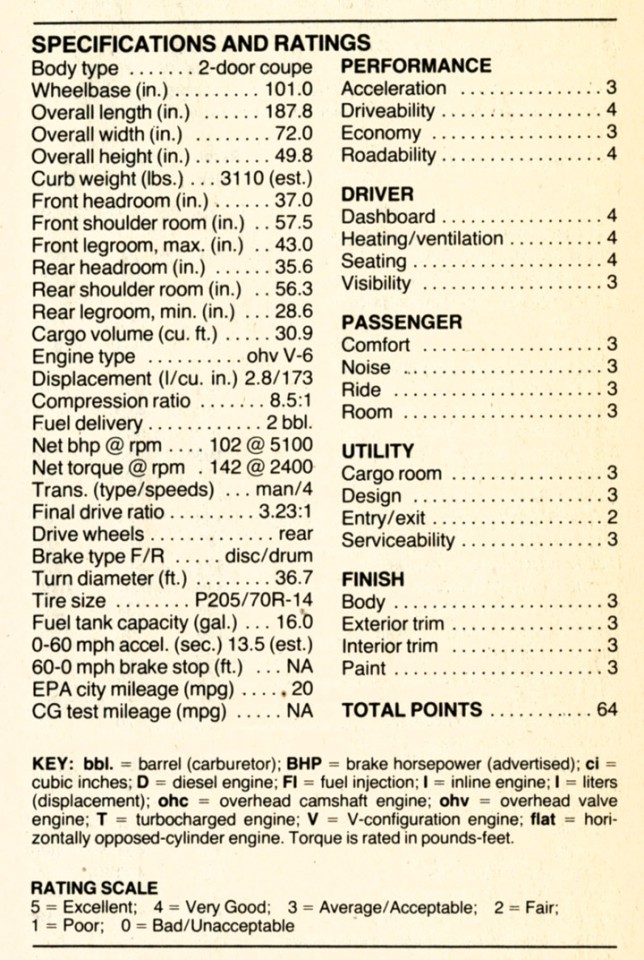 Review Flashback! 1980 Toyota Cressida Wagon
1982 Camaro Review