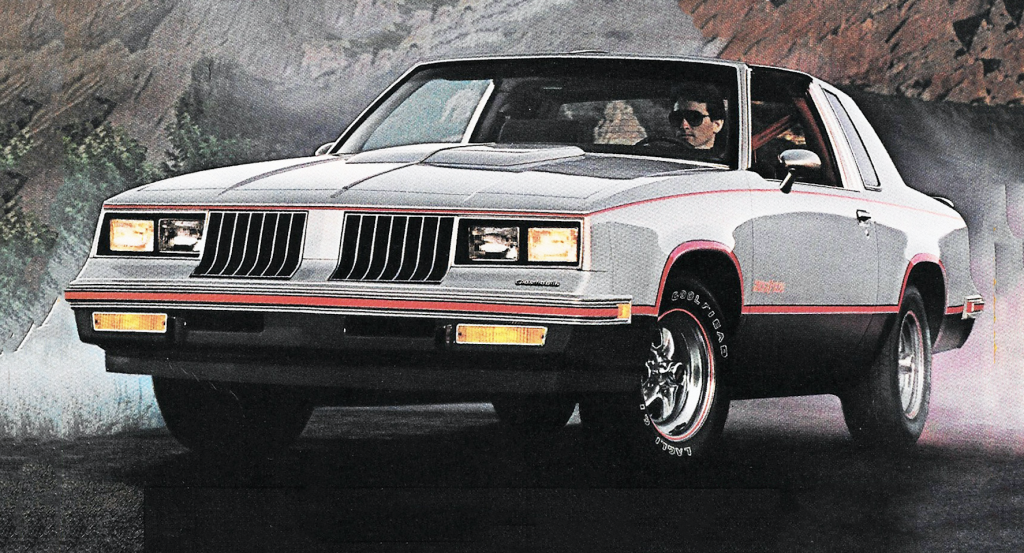 If you were looking for a diverse collection of affordable sporty cars, you'd probably want to set the time-machine dial for 1984. You would be hard pressed to find a broader collection of fun-to-drive rides at any time other than the mid Eighties.
Among just the cars depicted below you will find:
Front-engine and mid-engine configurations
Two- and four-seat models
Four-, six-, and eight-cylinder engines
Carbureted and fuel-injected engines
Turbocharged and twin-spark-plug engines
Two- and four-valve engines
American, French, German, and Japanese cars
Metric TRX wheels
Plastic body panels
Hurst- and Shelby-tuned models
–
–
If you've ever owned or spent time with one of these now-classic rides, please tell us about it. The place to leave comments is down below.
Sporty Car Ads from 1984
Chevrolet Camaro Z28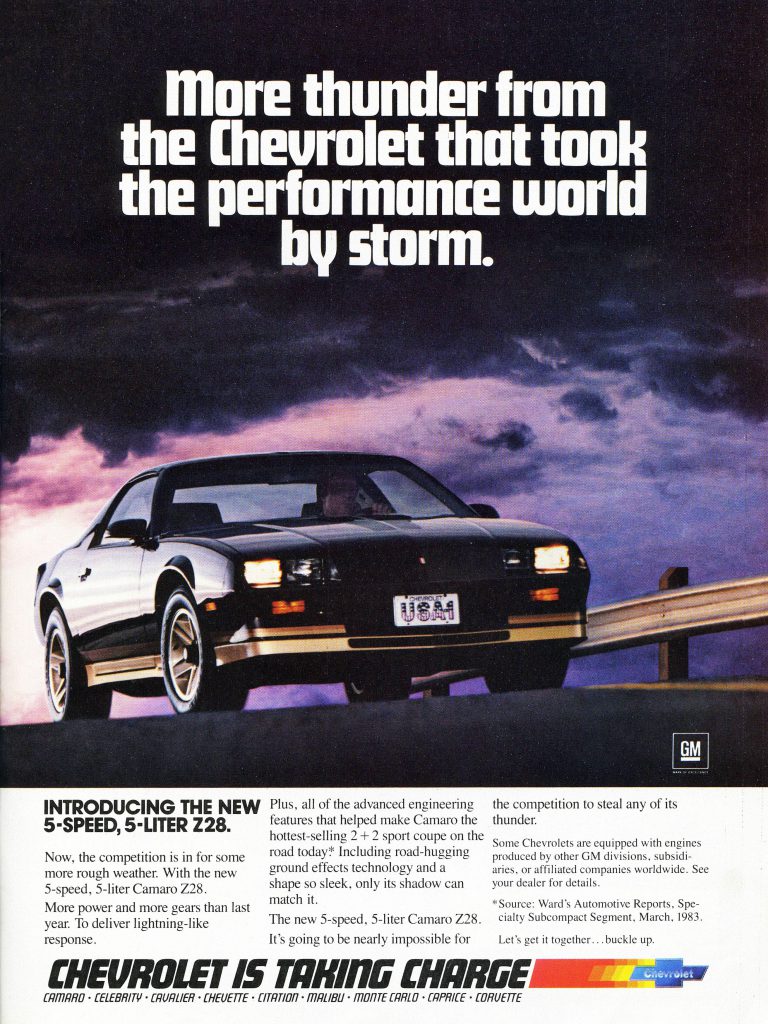 Pony-Car Madness! 10 Classic Firebird Ads
Chevrolet Corvette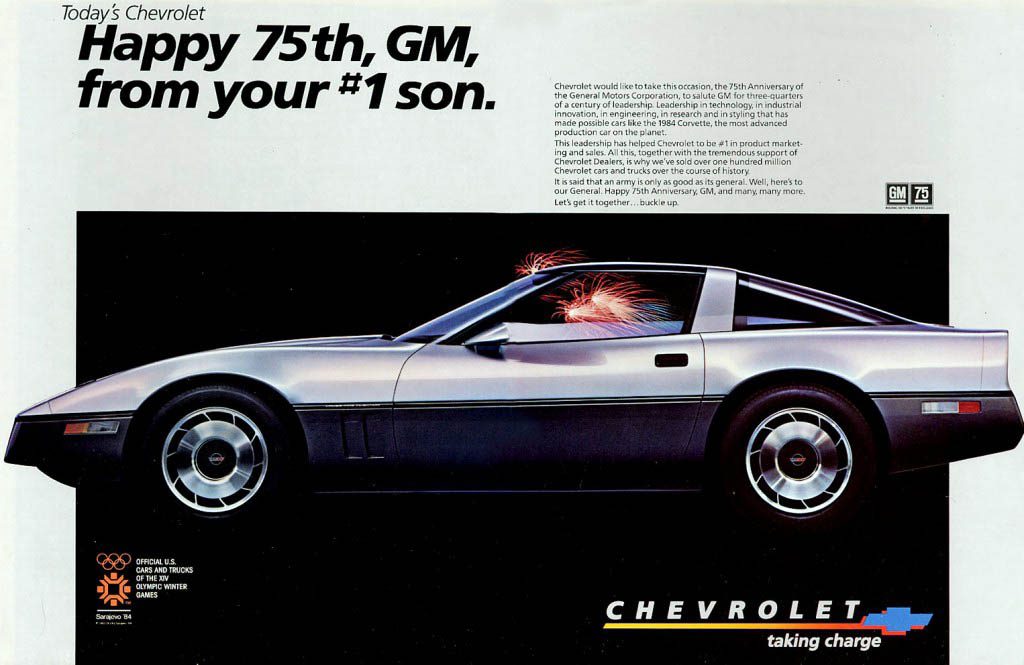 1986: Year of Corvette Acronyms
Dodge Daytona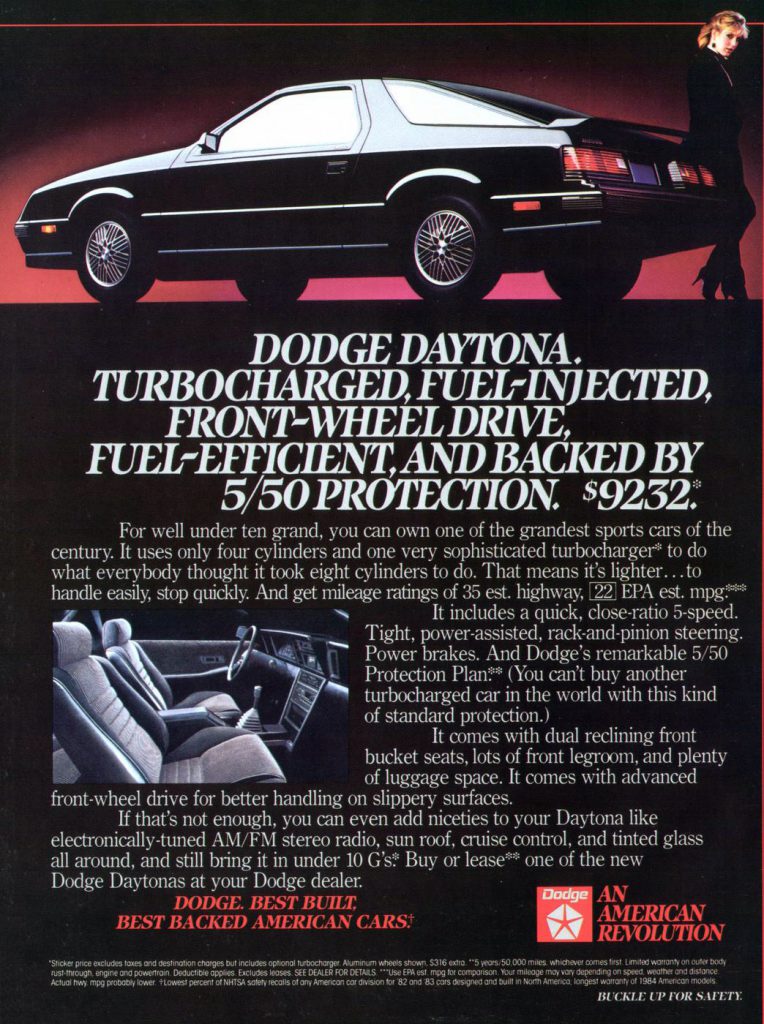 Consumer Guide Tests the Affordable Sporty Coupes of 1985
Dodge Shelby Charger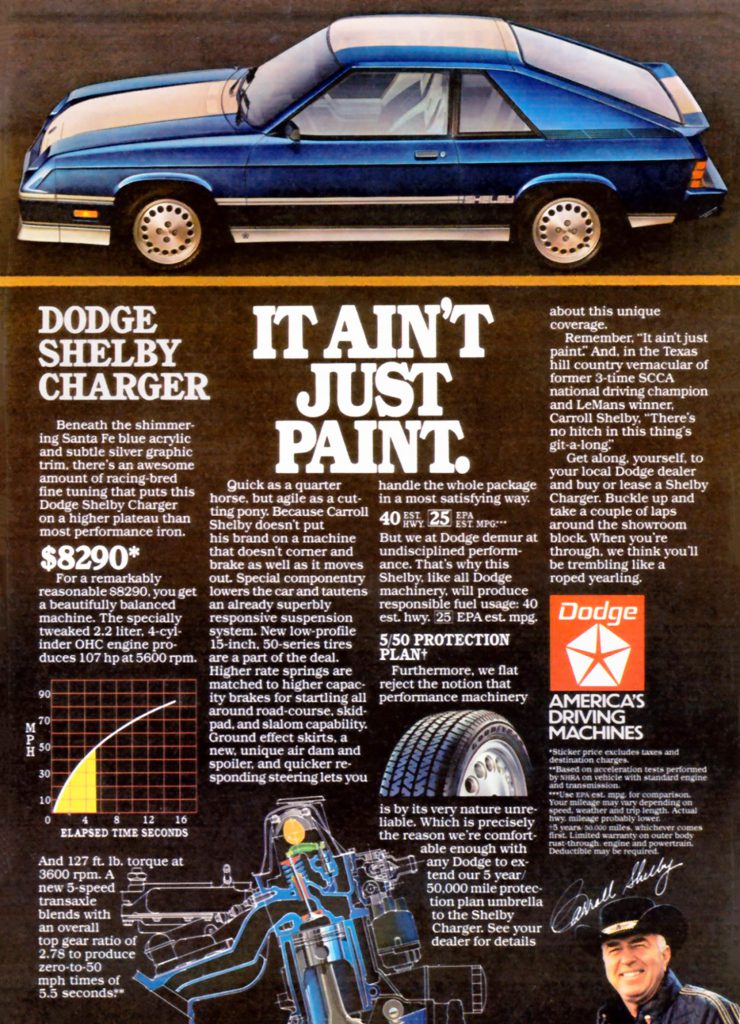 Cheap Wheels: 1988-89 Dodge Lancer Shelby
Ford EXP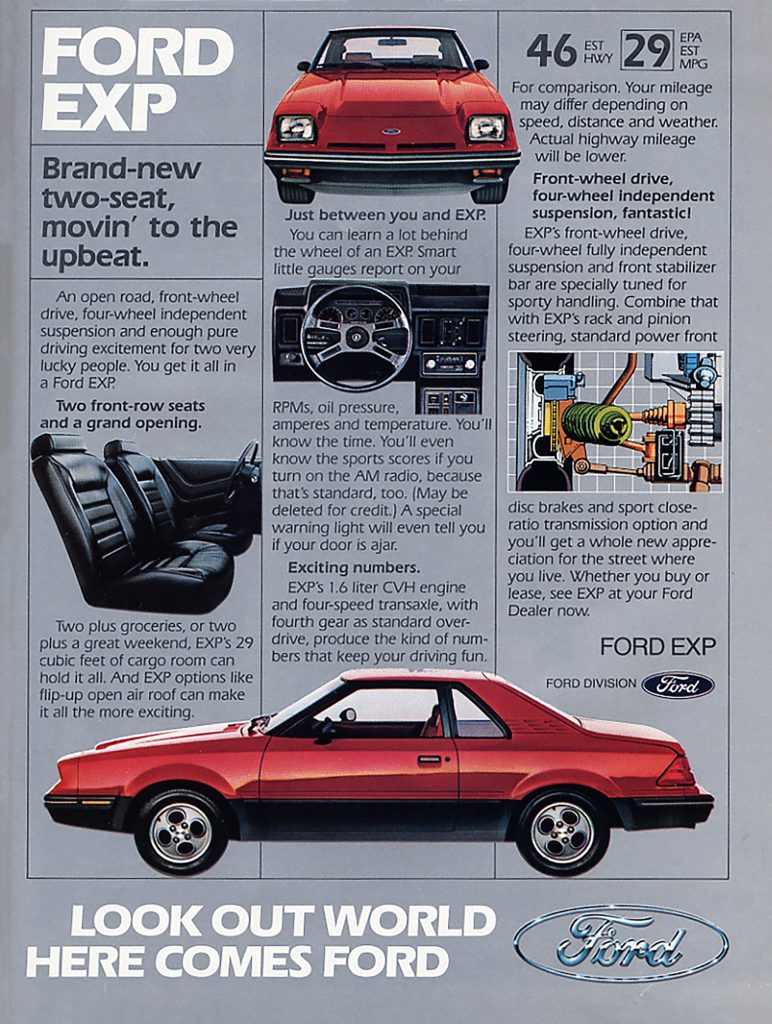 5 Cheap Coupes You've Completely Forgotten
Ford Mustang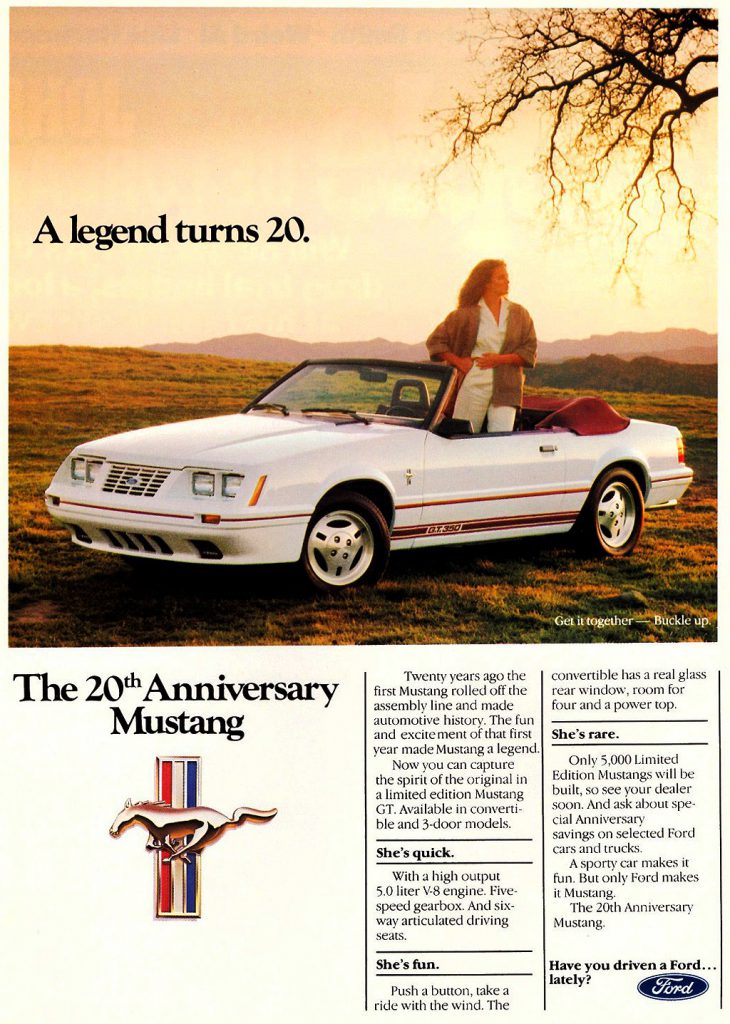 Pony-Car Madness! 10 Classic Mustang Ads
Mercury Capri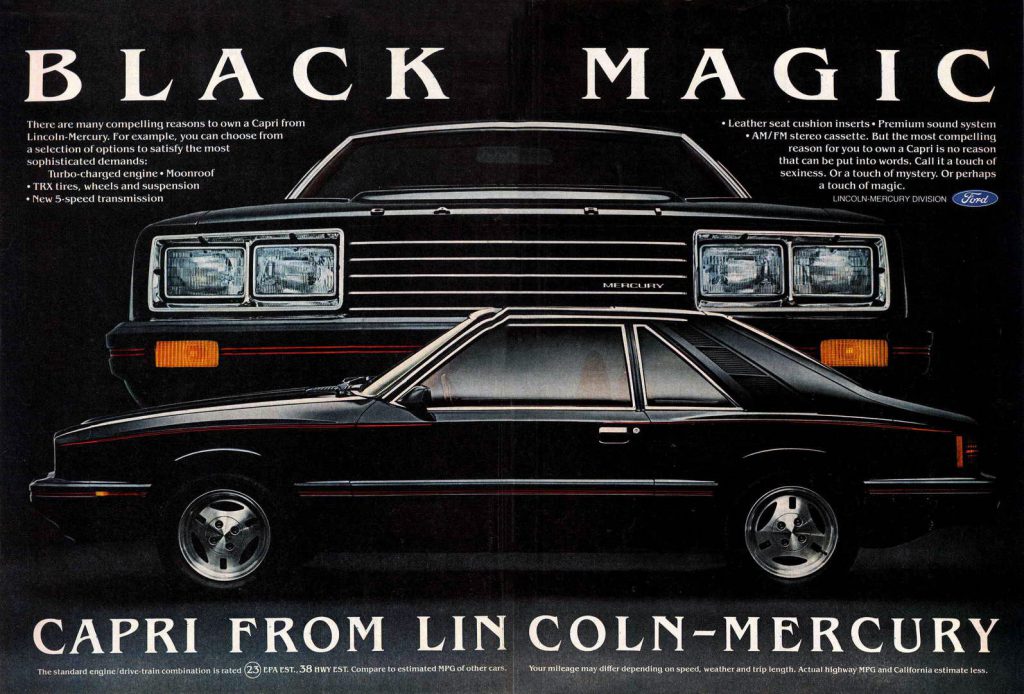 Quicksilver Madness! 15 Classic Mercury Ads
Nissan 200 SX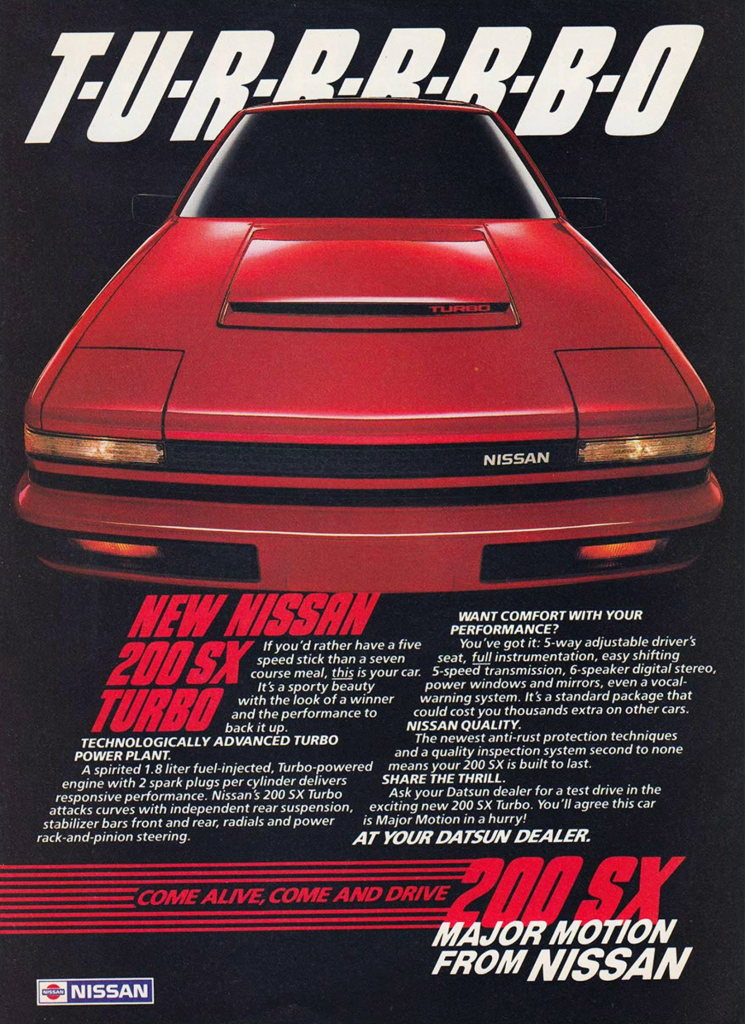 Oldsmobile Firenza GT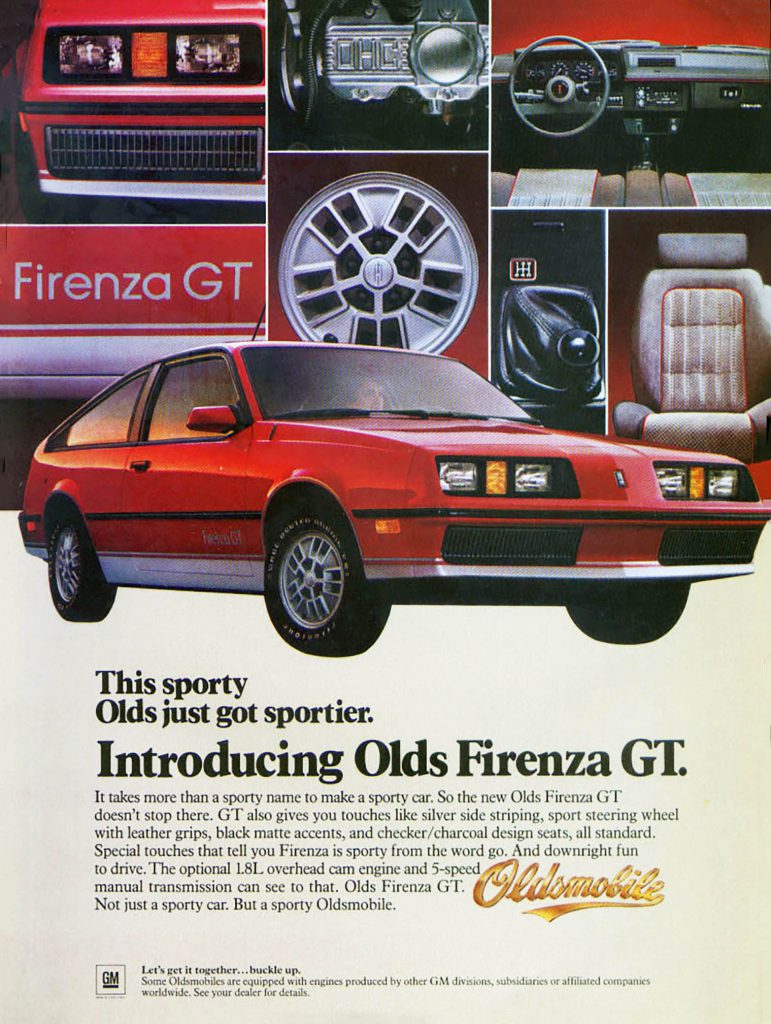 Rocket Madness! 10 Classic Oldsmobile Ads
Oldsmobile Hurst/Olds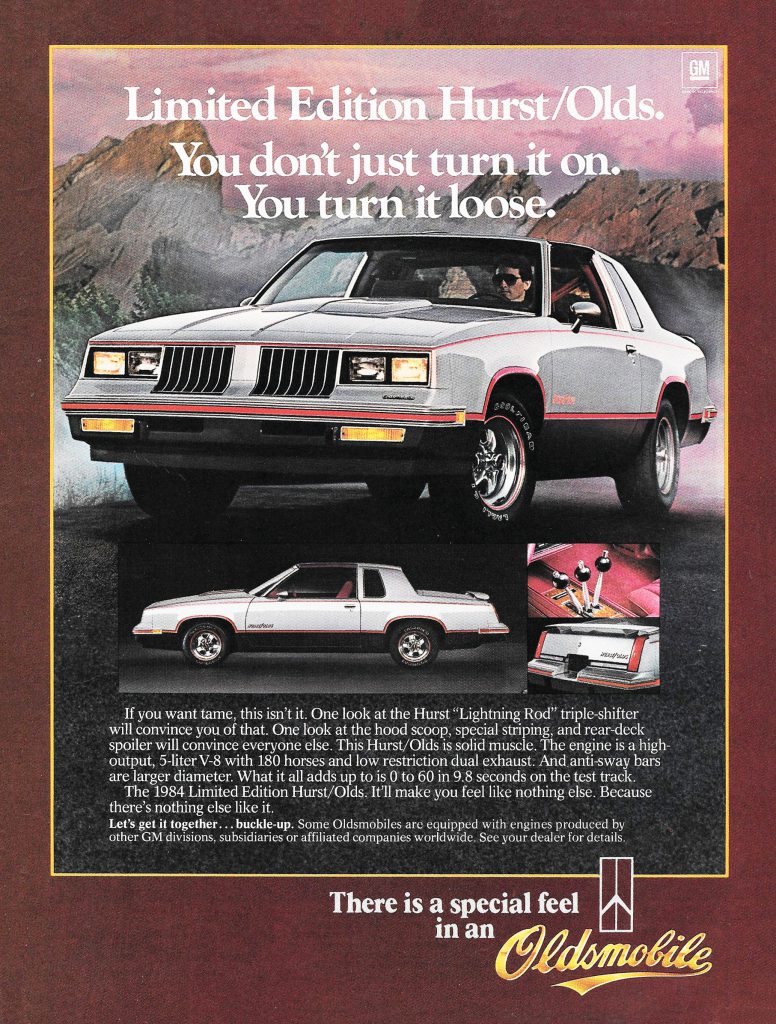 Pontiac Fiero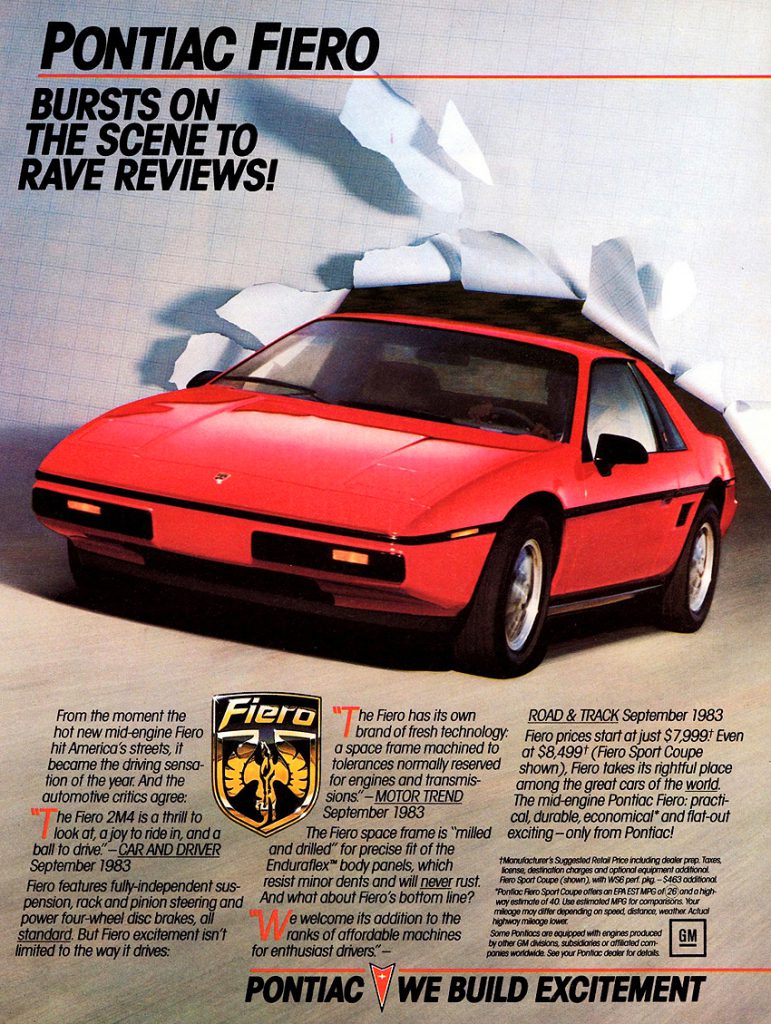 Review Flashback! 1984 Pontiac Fiero
Renault Fuego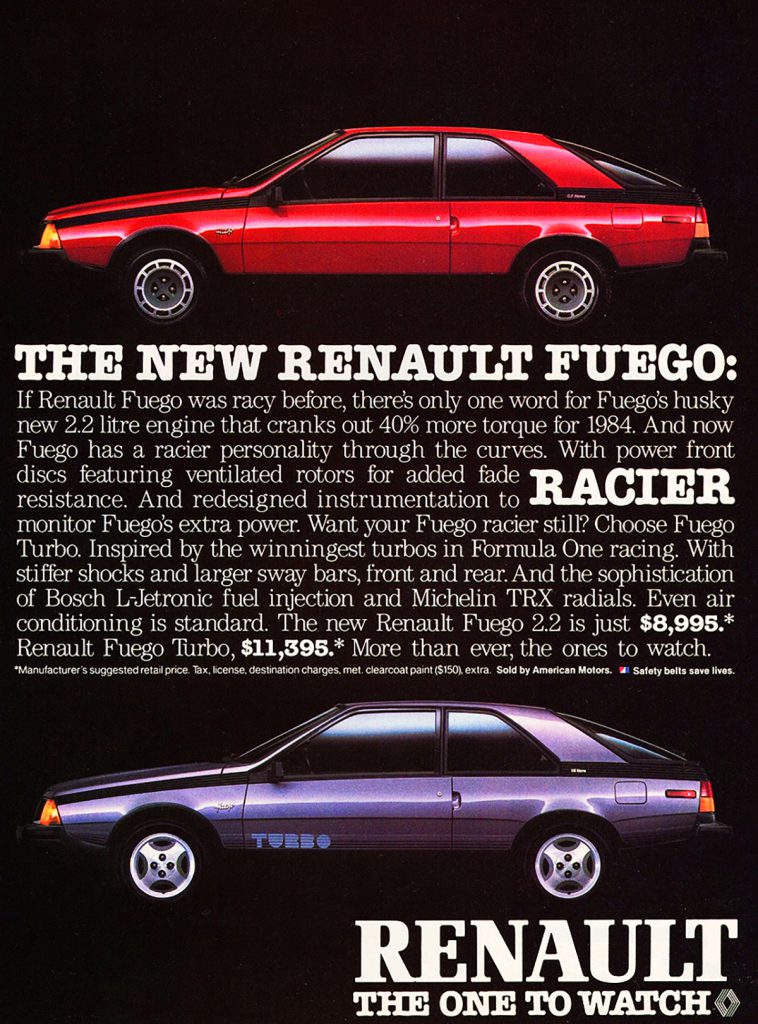 My name is Don Sikora, and I'm a recovering Renault Fuego owner.
Toyota Supra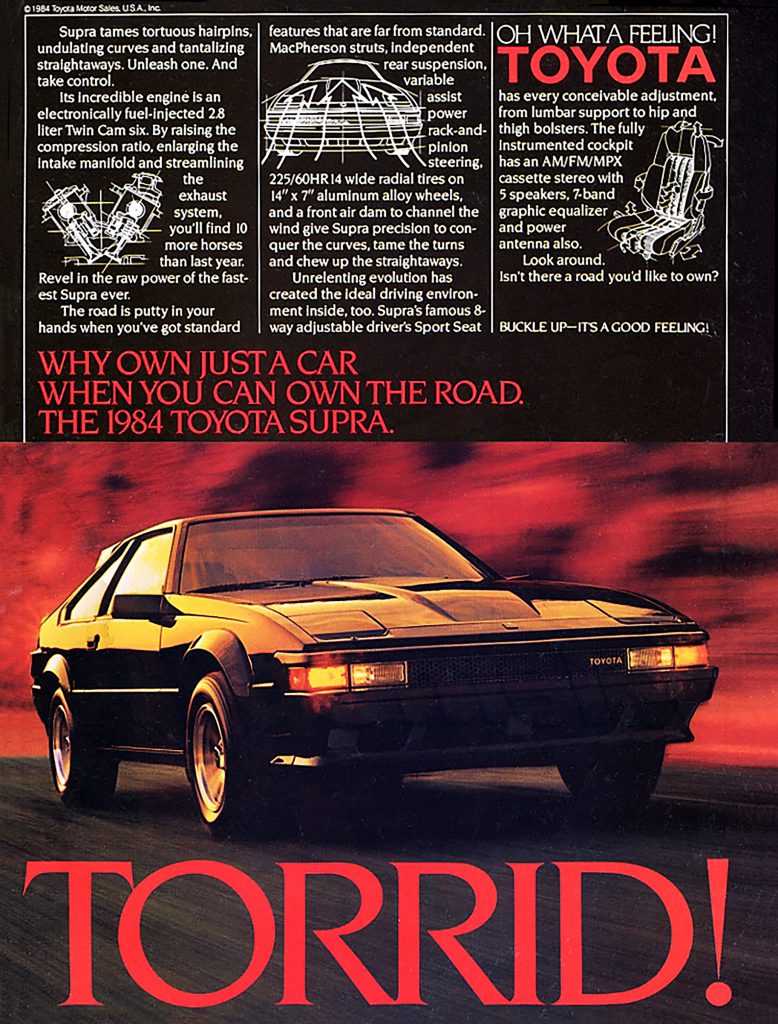 Volkswagen GTI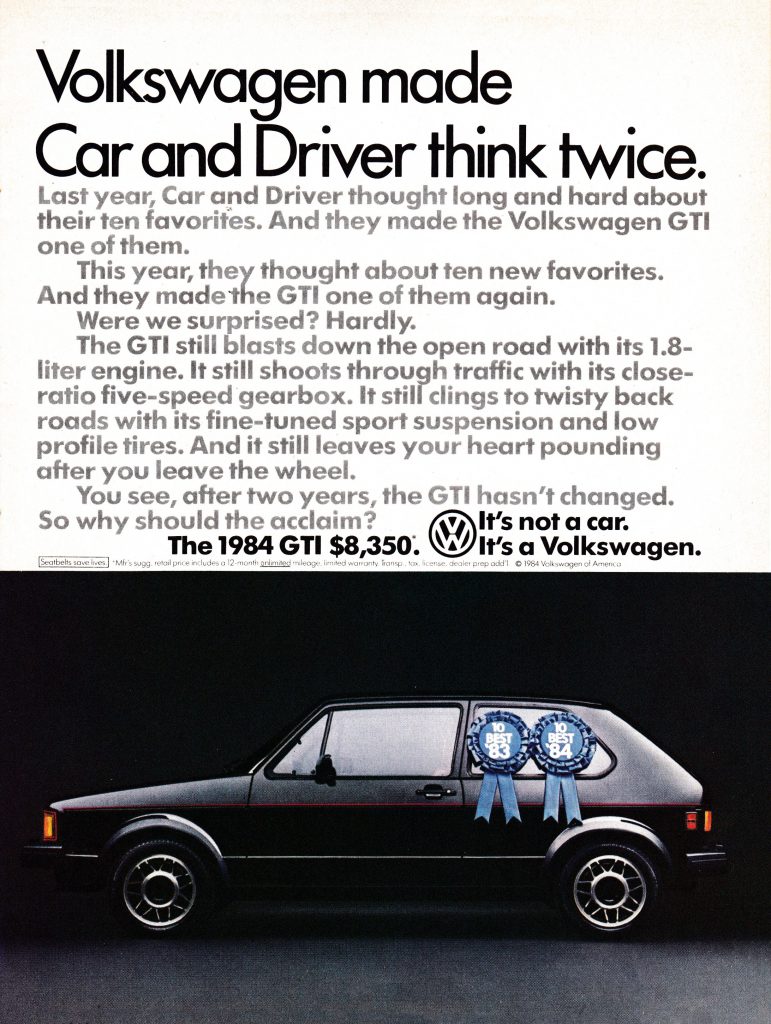 Sporty Car Ads