As I recall things, Chevrolet caught some media flack when it introduced the Astro minivan back in 1985. Compared to the revolutionary Dodge Caravan and Chrysler Voyager, the new Astro (and GMC Safari clone) was too trucklike, failing to match the Chrysler vans in ride quality, fuel economy, or garagability. But the Astro had its own charms.
Higher and wider than the Chrysler vans, though no longer, the Astro and Safari boasted significantly greater cargo space. Additionally, the Astro's truck-based leaf-spring rear suspension was better suited to serve commercial and fleet users, a group which purchased the Chevy van in massive numbers.
The Astro and Safari were also a big hit with customizers who found a market for conversions just a little smaller than the full-size custom vans they had traditionally been peddling.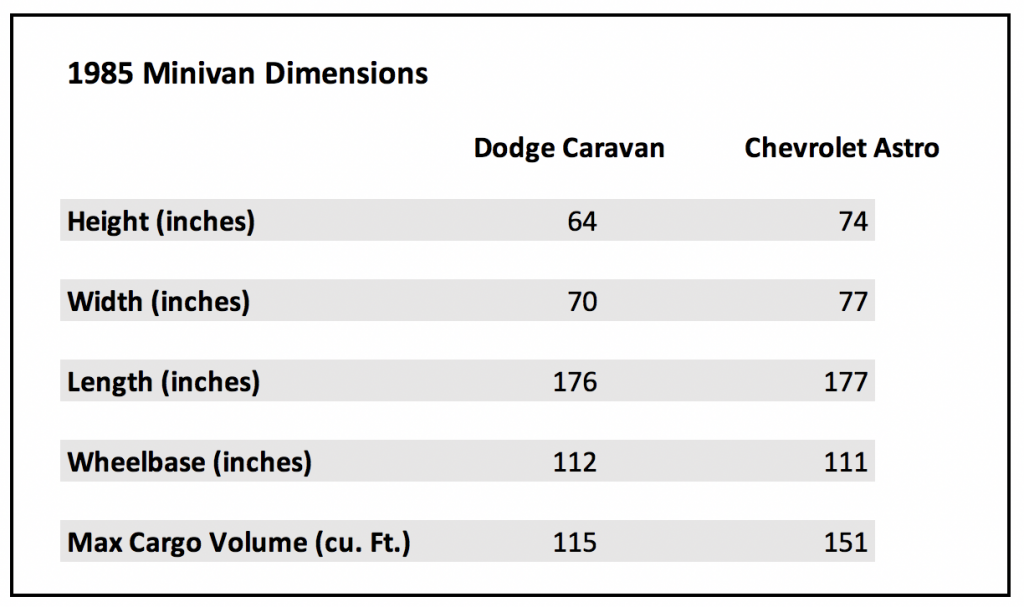 The Astro's front suspension was borrowed from General Motors' B-Body Cars (Chevrolet Impala, Pontiac Catalina, among others) while the rear setup was a modified version of that found on the Chevy S-10 pickup.
First-generation Astros were offered with a version of GM's "Iron Duke" 2.5-liter 4-cylinder engine, or a 4.3-liter V6. The latter, which saw a number of upgrades during the van's run, became the standard and only Astro engine after the vehicle was redesigned for 1995.
Some Astro highlights:
1990: AWD becomes available
1992: Longer EXT model joins lineup, increases cargo capacity to 170 cubic feet
1995: Standard-length models and 4-cylinder engine dropped
1996: Passenger side airbag becomes standard
Astro and Safari production ended after the 20055 model year. For a vehicle that was consider to be less refined and family friendly than its competition, these GM "midi" vans did alright, racking up more than 3 million sales over 21 years of production.
What follows is Consumer Guide's original review of the 2005 Astro, the van's last year of production. If you've spent time with as Astro or Safari, please tell us about it. The place to leave comments is down below.
2005 Chevrolet Astro Review
Overview
No news is the only news for Astro and GMC's near-identical Safari, which GM says will be dropped after model year 2005. America's only truck-type minivans, they share a basic design dating from the late 1980s. Astro comes in a single body length with right-side sliding door, a 4.3-liter V6, and automatic transmission. It's available with rear-wheel drive or all-wheel drive and seating for up to eight. Full-height rear cargo doors are standard; Dutch doors with separate-opening upper glass are optional. Astro is also sold as a 2-seat Cargo Van. Antilock 4-wheel disc brakes are standard. Traction control and side airbags are unavailable.
Acceleration
Torquey V6, smooth transmission for sufficient acceleration and passing response. Body-on-frame design allows 5700-lb towing capacity vs. 3500 lb or less for most front-drive minivans.
Fuel Economy
Don't expect to average more than 15 mpg–even less with AWD. Uses regular-grade fuel.
Review Flashback! 2013 Chevrolet Avalanche
Ride Quality
Firmer than most front-drive minivans on smooth roads. Some pounding and pitching on rough pavement.
Handling
More maneuverable and agile than a large van, but far less carlike than front-drive minivans. Steering response surprisingly good.
Quietness
More road and wind noise than sleeker car-based minivans, but not objectionable given the boxy body design.
Controls
Unobstructed gauges. Mostly accessible, smooth-working switchgear. Optional audio system with separate rear channel is great for kids, but no DVD entertainment available. Cabin decor dull even in dressed-up models.
Forgotten People-Movers: More than 30 Minivans You Don't Remember
Room and Comfort
Front:
Entry/exit hampered by a tall step-in and surprisingly slim thresholds. Uncomfortably narrow footwells, but plenty of head room. Firm, chair-height seats.
Rear:
Fine head and leg room, but 2nd- and 3rd-row seats heavier, harder to manage than those in most all front-drive minivans. Lack of left-side sliding door another demerit.
Cargo Room
Tight with all seats in place. Unlike side-by-side cargo doors, Dutch doors give unobstructed rear view, plus the convenience of lift-open glass and defroster.

Value
These old-timers are best purchased for cargo hauling and light-duty towing. A front-drive minivan is the better choice for passenger use. Look for larger-than-usual discounts in Astro/Safari's final season.
Towing
Passenger versions of the Astro have payload capacities that range from 1667 lb with AWD to 1764 lb with 2WD. Trailering capacity tops out at 5400 lb on 2WD models, 5100 lb with AWD. Cargo versions of the Astro have payload capacities that range from 1666 lb with AWD to 1685 lb with 2WD. Trailering capacity tops out at 5800 lb on 2WD models, 5600 lb with AWD. Tongue weight is 200 lb with weight-carrying hitch; 10-15 percent of trailer weight with weight-distributing hitch and sway control.
Creaky Crankshafts: Three Engines We're Happy to See Retire
2005 Chevrolet Astro
Written by: Tom Appel
on August 22, 2019.
on October 15, 2019.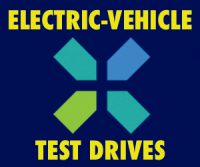 Auto Shows
Steve & Johnnie's Road Tests