It might have been the question that no one asked, but truck shoppers seemed to like the answer. In response to the seemingly hypothetical query "What happens when you cross an SUV with a pickup truck?", Chevrolet responded "Avalanche."
Introduced in 2001 for the 2002 model year, the Chevrolet Avalanche was part Chevrolet Suburban, part Chevy Silverado, and, in terms of appearance and functionality, part Optimus Prime.
The Avalanche's primary charm and selling point was its convertible "midgate," which opened the cabin at the back, and, with the second-row seats folded flat, effectively extended the floor of the pickup bed all the way to the back of the front seats.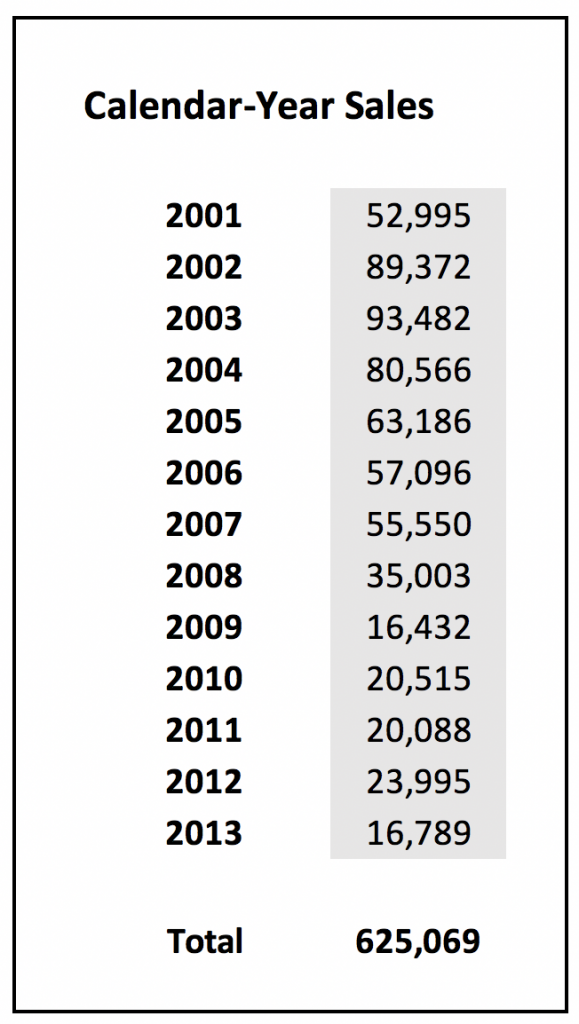 With the midgate stowed, the Avalanche's bed expanded in length from a tidy 5'3" to a healthy 8'2". One caveat is that once the bed was extended, the rear of the cabin was open to the elements, thus limiting the feature's use in the rain or cold.
Built on General Motors' GMT800 architecture, the Avalanche was really more Suburban than Silverado; It shared much with the Chevy Tahoe and Suburban, including powertrains, cabin design, and chassis and suspension bits.
Offered for model years 2002-2006, the first-generation Avalanche was available in 1500 and 2500 variations. The 1500 was rated at 6800 pounds GVWR—basically the same as most contemporary ½-ton pickups—and the 2500 at 8600 pounds, which pushed it into ¾-ton territory.
The versions of the Avalanche differed primarily in powertrain offerings and rear-suspension setup. The 1500 was offered only with GM's popular 5.3-liter V8 (a flex-fuel version was available), and the 2500 came with GM's short-lived L18 8.1-liter V8. You can read more about the L18 engine here.
In back, the Avalanche 1500 used the same coil-spring and solid-beam arrangement as the Suburban, while the 2500 employed pickup-truck-style leaf springs.
The original Avalanche's cladding-heavy design drew some criticism from the media, but shoppers didn't seem to mind very much. The plastic trim bits did prove problematic, as cladding on early examples of the Avalanche suffered from premature sun fade, requiring dealership treatment for color restoration. For 2003, Chevrolet made available the "Without Body Hardware" (WHB) package. This $600 credit-delete option (available only on the 1500) stripped the Avalanche of its lower-body plastic trim, broadening the truck's appeal to those of a more conservative bent stylistically.
The Avalanche was redesigned for 2007, and the 2500 model and its standard L18 engine were discontinued. The 5.3-liter engine remained the standard powerplant, while a 6.0-liter V8 was newly optional. At $1095 in '07, the 6.0 was a pricey option and proved unpopular. The engine was dropped from the option list after 2009.
Avalanche's controversial body cladding disappeared with the 2007 redesign, giving the truck a clean, efficient look.
Avalanche calendar-year sales peaked in 2003, when more than 93,000 examples were sold. Sales slipped significantly each subsequent year, with 2012-2013 sales coming to just a bit more than 40,000.
Though novel and arguably functional, Avalanche's appeal was likely dampened by its price. For 2012, the least-expensive Avalanche listed for $37,715–fully $5000 more than a comparably equipped Silverado Crew Cab.
For the Avalanche's final year, all models came with a Black Diamond trim package which included special badging and unique trim elements.
With more than 600,000 sold over the truck's 12-year lifespan, the Avalanche was anything but a failure. More likely, as conventional trucks became more and more luxurious—and in some cases sportier—the Avalanche's unique appeal faded. Today, Avalanches are relatively popular as used vehicles, with 2500s commanding $15,000 or more in good condition.
Cadillac famously sold a version of the Avalanche as the Escalade EXT. The burly Caddy pickup was never as popular as the Avalanche, racking up just over 60,000 sales over the 12 years it was offered.
What follows is Consumer Guide's original review of the 2013 Avalanche. If you've spent time with an Avalanche, please tell us about it. The place to leave comments is down below.
2013 Chevrolet Avalanche Review
Overview
On the outside, Avalanche looks like a fairly typical crew-cab pickup truck, sporting a 5-foot-3-inch bed and four full-size doors. Where this Chevrolet differs is in its clever "midgate," which is a panel that divides the passenger compartment from the cargo bed. This partition and the rear seat backs can fold, extending the bed to 8 feet 2 inches. Model-year 2013 is Avalanche's last. All models receive a "Black Diamond" designation with unique trim and badging. Entry-level LS and mid-line LT versions get more standard equipment, too. Please see the "Pricing" and "Equipment & Specs" sections of this report to get a complete run-down on the 2013 Avalanche's standard and optional features. Trim levels include Black Diamond LS, Black Diamond LT, and Black Diamond LTZ. Newly standard on the LS are a rearview camera, rear-obstacle detection, power-adjustable pedals, fog lights, and remote engine start. The rearview camera is also newly standard on the LT.
A load-leveling suspension, leather upholstery, cooled front seats, and heated steering wheel are standard exclusively on the LTZ. Rear DVD entertainment is optional on the LT and LTZ. All Avalanche models offer standard rear-wheel drive or optional full-time 4-wheel drive. The 4WD system can be left engaged on dry pavement and includes a low-range gear for off-road use. The powertrain pairs a 320-horsepower 5.3-liter V8 engine with a 6-speed automatic transmission. The engine employs cylinder deactivation as a fuel-saving measure, and it's capable of running on gasoline and/or E85 ethanol-blended fuel. When using E85, horsepower increases to 326.
Maximum towing capacity is 8,100 pounds with rear-wheel drive and 8,000 with 4WD. All Avalanche models get an EPA fuel-economy rating of 14 mpg city/20 mpg highway when using gasoline and 10/15 when using E85. The 2013 Chevrolet Avalanche includes a standard complement of expected and federally mandated safety features.
Acceleration
Avalanche is down on power compared to similarly sized V8-powered big trucks, but it doesn't feel that way in everyday driving. Though it doesn't pin you to your seat, acceleration is smooth and linear. The transmission shifts seamlessly and reacts promptly to driver input.
Fuel Economy
In Consumer Guide testing, a 4WD model averaged 13.9 mpg in mostly city driving and 14.6 with a more even city/highway balance. Avalanche uses regular-grade gas, and can run on E85 ethanol.
Mountain of Torque: Remembering the Short-Lived "Big-Block" Chevrolet Avalanche
Ride Quality
Much of Avalanche's chassis and suspension components are borrowed from the large Chevrolet Suburban SUV, a vehicle we've praised for its smooth ride. Avalanche behaves in much the same way with only mild bounding over large pavement breaks. Only Chrysler's Ram 1500 rides better.
Handling
Handling is typical for a big truck. The steering is solid at steady-state cruising, but some testers complain of an overly heavy feel at parking-lot speeds. Braking control is quite good, with firm pedal action. Close-quarters maneuverability is an issue, owing to the truck's large exterior dimensions.
Quietness
Avalanche's drivetrain is a model of refinement. The engine produces a subdued growl during acceleration and is virtually silent on the highway. The truck's tall, slab-sided body and large exterior mirrors result in noticeable wind rush. Despite its open cargo bed, bump noise is surprisingly well suppressed.
Review Flashback! 2005 Ford Excursion
Controls
Comprehensive instrumentation is well laid out and easy to read. While the basic design of the audio and navigation controls can feel a bit dated, everything still works exceptionally well. The climate controls are mounted low on the central dashboard stack, but they're not inconvenient to operate.
Details
Though the cabin is made primarily of hard, hollow plastic panels, the texture and grain make them look and feel classy.
Room and Comfort
Front:
Once you've climbed into the seats (no easy task unless your Avalanche has the available power-retractable running boards), most occupants will find generous room on comfortable seats. Kudos to Chevrolet for making power-adjustable pedals standard across the board instead of just on the pricier trim levels. A standard rearview camera is similarly laudable, though the fact that it can distort distances has us tempering our enthusiasm a bit. In order to fully use the midgate system, you will have to lower the rear seat backs into the floor. Doing this requires the front seats be moved forward several inches, which can compromise legroom if you're of generous height.
Rear:
As in front, accessing the rear seating area can be a chore if you don't have the available running boards. When situated, passengers are treated to plentiful headroom and legroom. Oddly, under-seat foot space is tighter than you might expect. A middle rider can sit in reasonable comfort as there's adequate space, and the floor is almost completely flat.
Cargo Room
Avalanche's versatile cargo bed has locking storage compartments on its outside, plus washable plastic walls and a rubber floormat. The hard tonneau and locking tailgate make it feel like a 40-cubic-foot trunk. Removing the three-piece hard tonneau requires several leaps into a high-floor bed, a job best left to the nimble and those who have a lot of free time. Lowering the midgate is also a several-step process. The bed hosts handy fold-out tie-down hooks. With the tailgate lowered, the rearview camera focuses on the trailer hitch, easing hook-up. Interior storage is ample.
No-Name Sport Truck: Remembering the Chevrolet Colorado 3LT V8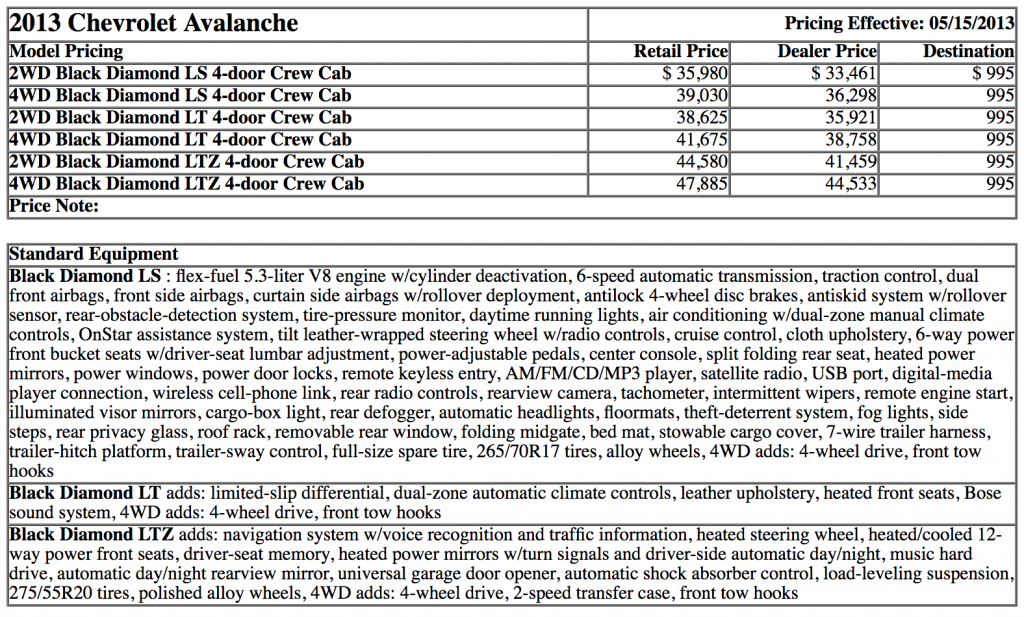 Value
Avalanche offers solid road manners and some clever tricks that can make it as versatile as some other pickup trucks that have long cargo beds. Though it's as capable as other big trucks, for the most part, this Chevrolet's target is the more recreational buyer. If you're such a person, give Avalanche a look, but you need to act fast. Production recently ended, so dealer supply will start evaporating quickly.
400 Cubic Inches? Meet the General Motors L8T V8
Chevrolet Avalanche Review
Written by: Tom Appel
on August 7, 2019.
on August 22, 2019.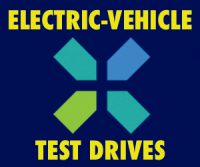 Auto Shows
Steve & Johnnie's Road Tests