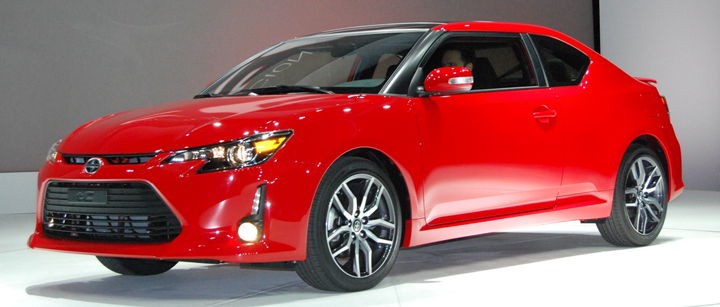 See Consumer Guide's review of the 2013 Scion tC.
Toyota's youth-oriented division unveiled a significantly freshened version of its best-selling car at the 2013 New York Auto Show. The 2014 Scion tC was also joined by a collection of new limited-edition models designed to celebrate the brand's 10th anniversary.
Quick Spin: 2016 Scion iM (manual)
The 2014 tC gets freshened exterior styling, revised interior materials, a stronger body structure, and new infotainment features. The engine is unchanged. It remains a 179-horsepower 2.5-liter 4-cylinder engine mated to either a 6-speed manual or 6-speed automatic transmission. The automatic gets a couple new tricks, including software designed to cut shift time by up to 50 percent. The new automatic transmission includes a rev-matching feature that blips the throttle on downshifts to match engine speed with the vehicle's speed. This feature has been adapted from the company's FR-S sporty/performance car. In addition, tC's handling has been tweaked with enhanced stabilizer-bar hardware, optimized shock absorbers, a stiffer body via additional spot welds, and a retuned power-steering setup.
The tC will be the first Scion to receive Toyota's "Display Audio" interface, which incorporates a touchscreen to govern audio functions. An upgraded version of this system will incorporate a navigation system and access to streaming audio via the built-in Aha application. Officials say this system will roll out to Scion's other models over the course of the 2014 model year.
As part of the brand's 10th anniversary celebration, it is going to sell a series of limited-edition models. Each vehicle will receive the 10th anniversary treatment and be called the "10 Series." They feature unique paint, special dashboard illumination, a solar-powered illuminated shift knob, and a sequentially numbered interior badge. Total production for all models (iQ, xB, xD, tC, and FR-S) will be limited to 10,000 units. Note that the FR-S 10 Series adds HID (high-intensity discharge) headlights and pushbutton engine start.
The 2014 Scion tC and 10 Series models are scheduled to reach dealers in June.
CG Says: Scion was a terrific idea when it bowed 10 years ago. It absolutely succeeded in drawing younger customers to Toyota, and many of those buyers have remained loyal. Today, though, Scion is struggling. Some of it is due to a sense of apathy toward cars by the younger generation. Another big part is a product line that is either stale or underwhelming. Yes, you can exclude the FR-S, but that's not Scion's volume product. The 2014 tC could very well be the brand's last best hope at remaining relevant to the very people it was designed to attract.
David Hall contributed to this report.
2016 New York Auto Show: 2016 Scion tC and 2017 Toyota 86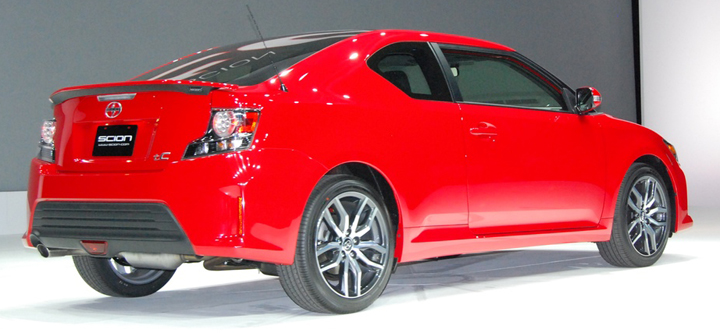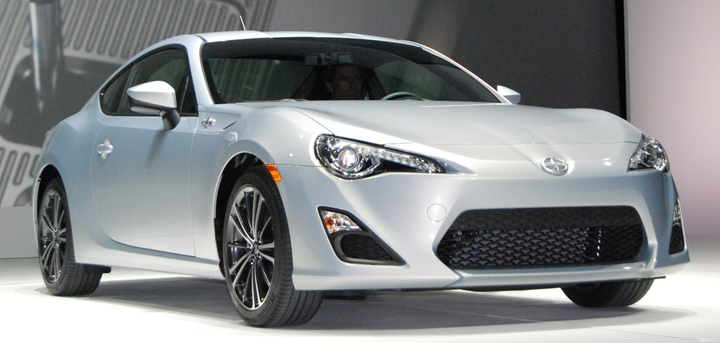 Scion's Dead. Here's Which Models Live on as Toyotas (Full Brand Gallery)