2014 Mazda CX-9 Grand Touring AWD
Miles driven: 724
Fuel used: 41.2
Real-world fuel economy: 17.6 mpg
Driving mix: 40% city/60% highway
Base price: $36,625 (not including $795 destination charge)
Options on test car: Rear bumper guard ($150), GT Tech Package ($2435)
Price as tested: $40,005
Quick Hits
The great: Roomy, attractive cabin
The good: Sensible control layout
The not so good: Thirsty for class
John Biel
Like my colleague, Rick, I have to conclude that the Mazda CX-9 Grand Touring still has a lot to commend it to shoppers despite its "advanced" age.
On paper, the 3.7-liter V6 doesn't have overwhelming power—273 horsepower, 270 pound-feet of torque—but it's what the CX-9 does with it that counts. A charge into highway traffic or a passing maneuver comes with little or no wait for the 6-speed trans to kick down. The CX-9 maintains a nice highway cruising speed and would be able to do so on highways where the limit is higher than the local expressway limit of 55 mph. (Don't ask us how we know. We just do, OK?) I didn't do quite as well as Rick did at the pump: My 156.9 miles averaged 16.76 mpg, but that was with 50-percent city driving.
I'm also as impressed as Rick with the accessibility and ease of use of the controls, either on-screen or via buttons and dials. (Way to go, Mazda.) As an added bonus, climate-system info shows up on its own digital display.
Beyond that, we're on the same page in our evaluations of the CX-9's roominess in the first two rows, quality of materials, useful cargo space, and fair-to-middling cabin storage (that split-top console box is a head-scratcher). As an an added note, the middle second-row seat is among the softest such we've sat upon and three grown-ups could fit in the row, provided they're not too grown out. Entry/exit is easy. The Grand Touring's cloth-and-leather-trimmed front seats are long-ride comfortable and supportive. Fabric appears on door panels with soft-to-touch plastics. Stiffer dash plastic is at least textured to look plush.
Just to prove that Rick and I aren't a human cloning experiment gone horribly wrong, we differ on our views of the third-row accommodations. In my world, the back seats should be left to the diminutive—and/or the stiff of spine because the seats aren't particularly well padded. Plus, I'm not as down as he is on the cabin ambience.
Yes, the CX-9 Grand Touring does stretch the value equation at a thin fiver over $40K as our test example was priced. It doesn't burst it, however, not with the level of quality and features factored in.
Quick Spin: 2019 Mazda CX-9 Signature
Rick Cotta
The CX-9 was introduced for 2007 and has changed little since. That's nearly an eternity in today's hot SUV market, but the midsize Mazda is holding its own.
Our tester was an all-wheel-drive Grand Touring model with but one salient option: the $2435 GT Tech Package, which includes Bose audio system, satellite radio, navigation system, and a power sunroof. That package (along with a $150 rear bumper guard and destination) boosted the bottom line from $36,675 to just over $40,000.
That's a pretty healthy sum for a midsize SUV – even a three-row one. Yet although it's missing some common modern features, the CX-9 still has its strengths.
Sometimes the actual definitions of acronyms are eventually lost to the sands of time, but some might recall that "SUV" stands for "Sport-Utility Vehicle." More so than many in the midsize segment, the CX-9 embraces the "sport" element. This is mostly evident in the ride, which is decidedly on the firm side. That gives the CX-9 a solid, planted feel with minimal cornering lean, but makes it stiffer over bumps than the class norm.
It also feels sporty from a power standpoint. If the throttle is floored from a stop, the Mazda leaps forward better than some in this class. And when the throttle is stabbed while under way, the transmission kicks down fairly quickly, and a decent surge of power follows.
In some ways, the Mazda's older design makes itself evident, but not all are bad.
It used to be that fuel economy in the high teens was about all you could expect from a midsize SUV, but some recent midsizers have averaged well into the 20s, at least on the highway. Yet despite about 80% of my 284 miles being on the freeway, I averaged 18.1 mpg – so kind of "old school" from a fuel-economy standpoint.
But something I really liked was the relative simplicity of the infotainment system. Sure, I would have appreciated a few more good ol' fashioned buttons, but the CX-9 had volume and tuning knobs, and it was easy to switch through the audio sources (AM, FM, Satellite, etc.) and to choose selected stations or tune in new ones. The navigation system wasn't as clear in its functions as some, but once you figured out how to do things, it worked well. Furthermore, all the controls were mounted high and within easy reach.
Much the same can be said about the climate controls. Temperature and fan speed are adjusted with round knobs, while mode is selected with a less-convenient repetitive-step pushbutton. But all are simple to decipher and within easy reach.
Some other elements also showed the CX-9's age. Instead of the newly common (and easy to use) pushbutton starting, the Mazda had a starter knob you turned, sort of like a conventional key switch but without the key. And missing from the available features list are such items as cooled front seats, heated rear seat, and heated steering wheel.
Interior storage is just so-so. There's a handy forward console bin – which is nice – but besides that, the glovebox is quite small and the console box is covered by "bomb-bay" doors that make it a bit awkward to reach inside, where there are USB, Aux, and 12-volt plugs. There are also map pockets and two covered console cupholders, but none could be considered out of the ordinary. Many newer competitors have made interior storage more of a priority, and are thus better in this regard.
On the flip side, visibility is surprisingly good – another throwback to a bygone era. Front pillars are rather thick, but the driver-side one is angled so as to block less of the view. Center pillars aren't so much thin as just placed far back, where they don't impede over-the-shoulder vision as much, and our tester was fitted with a blind-spot monitor. Rear pillars are fairly thin, and especially if you fold down the second-row headrests, very little view is lost to the rear corners. Also helping on our test vehicle were a backup camera, rear-obstacle detection, and cross-traffic alert.
Most midsize SUVs do well from a passenger-room standpoint, and the CX-9 is no exception. Even the third row will accommodate average-size adults if the 2nd-row seats are moved forward a bit (they adjust fore and aft a few inches), which still leaves plenty of legroom. Even getting to the third row is fairly easy thanks to large doors and a rear seat that slides forward with the pull of a lever. Another lever allows the seat back to fold, creating a long, flat load floor, accessible through a power liftgate.
Interior materials seem of high quality, with numerous padded surfaces. But the overall look of our tester's black expanses struck me as a bit bland, the subtle silver accents and dark-colored woodgrain trim melding too easily into the dark background. This is another area in which most competitors have a leg up. It doesn't really affect anything from a functional standpoint, but it does make whatever you spend seem more justified.
And for what one would spend for a CX-9 fitted with the features included on our test vehicle, one could get a more-modern Nissan Pathfinder or Toyota Highlander – both redesigned within the past year – and at least have the option of getting some newer features the CX-9 doesn't offer. But particularly if those features aren't wanted, the CX-9 ranks as a worthy contender that veers toward the sporting side of the SUV equation.
Mazda-ing in a Winter Wonderland: 2019 CX-3, CX-5, and CX-9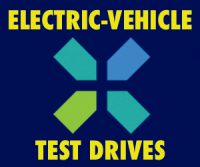 Auto Shows
Steve & Johnnie's Road Tests