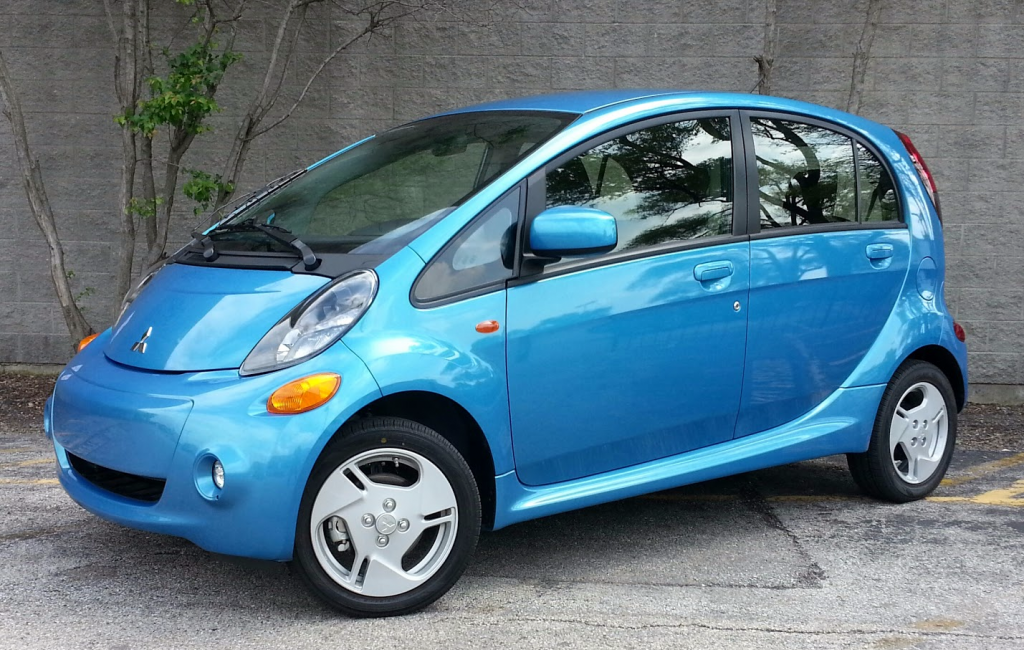 Class: Electric Car

Miles Driven: 227
Fuel Used: N/A
Real-world fuel economy: N/A 
Driving mix: 75% city, 25% highway
EPA-estimated fuel economy: 112 MPGe

EPA-estimated range: 62 miles
Base price: $22,995 (not including $850 destination charge)
CG Report Card
Report-card grades are derived from a consensus of test-driver evaluations. All grades are versus other vehicles in the same class. Value grade is for specific trim level evaluated, and may not reflect Consumer Guide's impressions of the entire model lineup.
Room and Comfort
D+
Power and Performance
C
Fit and Finish
D
Fuel Economy
A+
Value
C-
Options on test car: Navigation Package ($2000)

Price as tested: $25,845
Quick Hits
The great: Low cost per mile driven

The Good: Quick response to pedal input

The not so good: Cramped, rough riding, limited range

2016 Mitsubishi i-MiEV
John Biel
Anyone considering the plug-in-electric Mitsubishi i-MiEV should bear this in mind: Speed kills.
Speed? How fast can that little electric can opener go anyway?
Fast enough if it's late at night, and expressways that are maddeningly congested during rush hour become as open as the back of a hospital gown. What speed kills in that situation is vehicle range.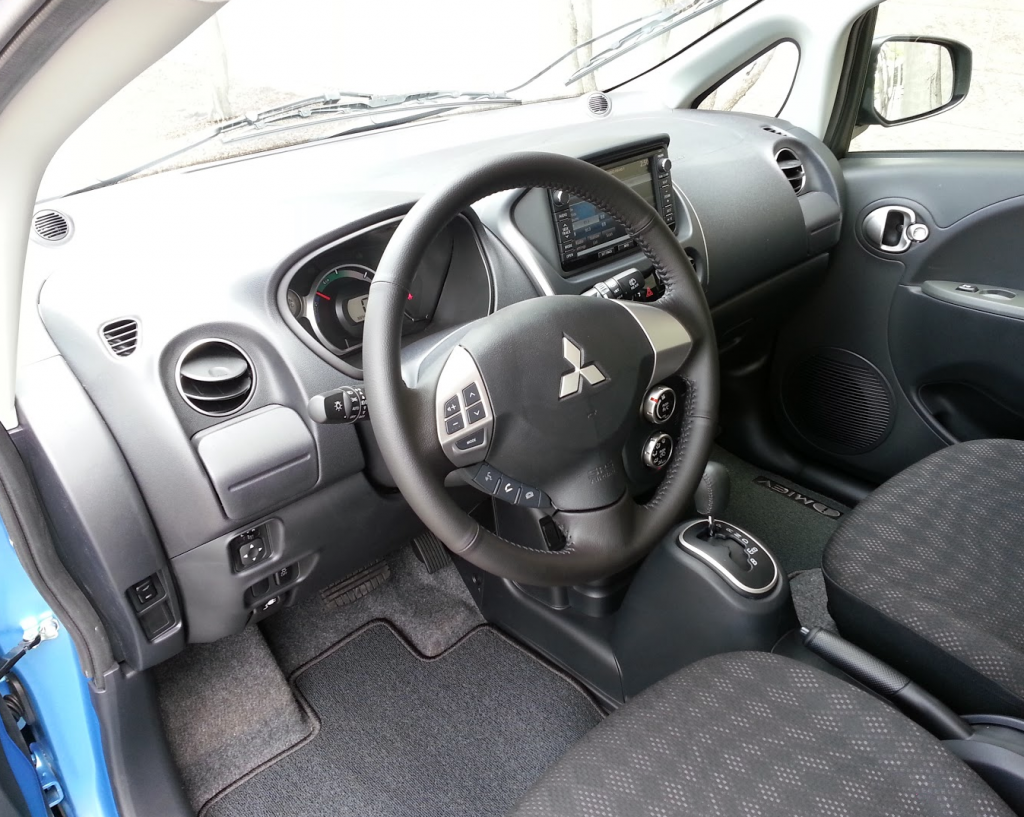 This tester saw that first-hand when hustling a not-so-new but slightly improved 2016 i-MiEV home from work well after dark. Running near the limits of the electrified Mitsu's capability for about 21 miles, the little blocks that measure the car's charge level in 16ths on a gauge on the instrument panel blinked out rapidly. By the time I reached home, half of the maximum charge was depleted. Given the late hour and the fact that it was raining, plugging in an overnight 120-volt battery boost was out of the question. Going back into work was going to happen with fingers crossed.
Not to worry. With thick morning traffic slowing things down (plus no need of lights or windshield wipers to place additional demands on the electrical supply), I needed only 5/8th of the remaining charge to complete the 54.8-mile round trip and get the car to the nurturing teat of the level-2 charging station at Consumer Guide® Supreme World Headquarters. At the rate I was going on the morning leg, the i-MiEV would have outlasted its projected 62-mile range. A second home-and-back excursion—53.1 miles all in daylight under clear skies—confirmed this. With "normal" Chicago traffic conditions both ways, the fully charged car squeezed out just 11/16ths of its stored juice.
Though a tough sell even by the modest standards of the electric-car market, the i-MiEV is still around seemingly because 2016 is an even-numbered year. Introduced to the U.S. for 2012, the minuscule Mitsubishi has taken the '13 and '15 model years off. This latest one is essentially the same car as the original, but now with the option of a navigation-system package with a 7-inch touchscreen at the center of the dashboard, real-time traffic information, FUSE hands-free Bluetooth telephone connectivity, a USB port, steering-wheel-mounted audio controls, and a rearview camera.
The rear-wheel-drive i-MiEV comes with a host of standard features, some of them peculiar to its being an electric car. The synchronous permanent magnetic motor generates just 66 horsepower but 145 lb-ft of torque that stirs the nearly 2600-pound mini sedan promptly from a standing start—something for which there's a lot of call in city driving. A single-speed automatic transmission delivers power to the rear wheels. The shift selector presents the choice of "Drive," "Eco," or "Brake" modes. Power-saving Eco is sufficient for most low-speed situations, but whenever an expressway looked like it wanted to truly live up to its name, I flicked the lever into Drive for a palpably freer-running motor that makes safe highway travel possible.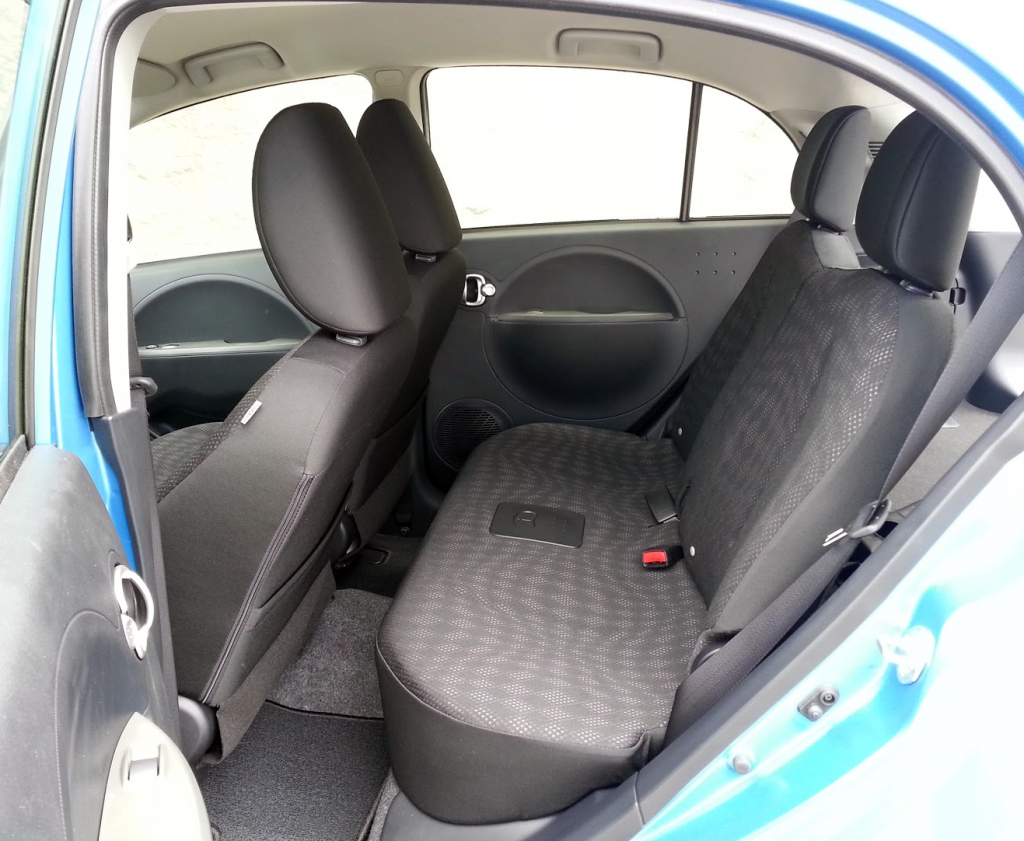 The charging system includes a port that can accept level-3 "quick-charge" units. A 120-volt charging cable, regenerative braking system, battery warmer, high-voltage cut-off system, and low-battery warning are also provided. A remote control allows charging by timer and advance activation of the air conditioning that lets the car to be cooled while still charging but before the driver is ready to go, conserving battery power that would otherwise have been required for this task.
Offered in a single ES trim level, the i-MiEV's functional features include electric power steering, automatic halogen projector headlights, halogen fog lights, LED taillights, 15-inch alloy wheels, Active Stability Control with Traction Control Logic, and a tire-pressure monitor. Passenger accommodations are for 4, with a 6-way manually adjustable driver's seat and 4-way adjustable passenger seat up front, and 50/50-split fold-down rear seats with reclining back rests. There are cup holders and in-door storage pockets for use by front-seat passengers, but the rear pair has to make do with just pouches on the backs of the front seats. Base comfort and convenience items run to power-adjusted and heated exterior mirrors, an electric rear-window defroster, heated front seats, an electric cabin heater, a 6-speaker AM/FM/CD/MP3-compatible audio system, twin visor-mounted vanity mirrors, power windows, a 12-volt power outlet, and remote keyless entry.
Still, the i-MiEV is fairly stark in terms of interior environment. The steering wheel and shift knob are wrapped in leather, and carpeted floor mats and a few silver accent pieces do what they can to ward off the omnipresent sense of austerity, but seat cloth is fairly utilitarian, seats aren't especially padded, and door panels are almost featureless. Looking for soft-touch surfaces? Good luck. Plus, you either like the steering-wheel position or you don't—it doesn't adjust. The few necessary driver controls are tightly grouped right in front of the driver. Audio settings are easy to store and access on the optional touchscreen, and climate is managed by a stack of three rotating dials conveniently placed below the screen.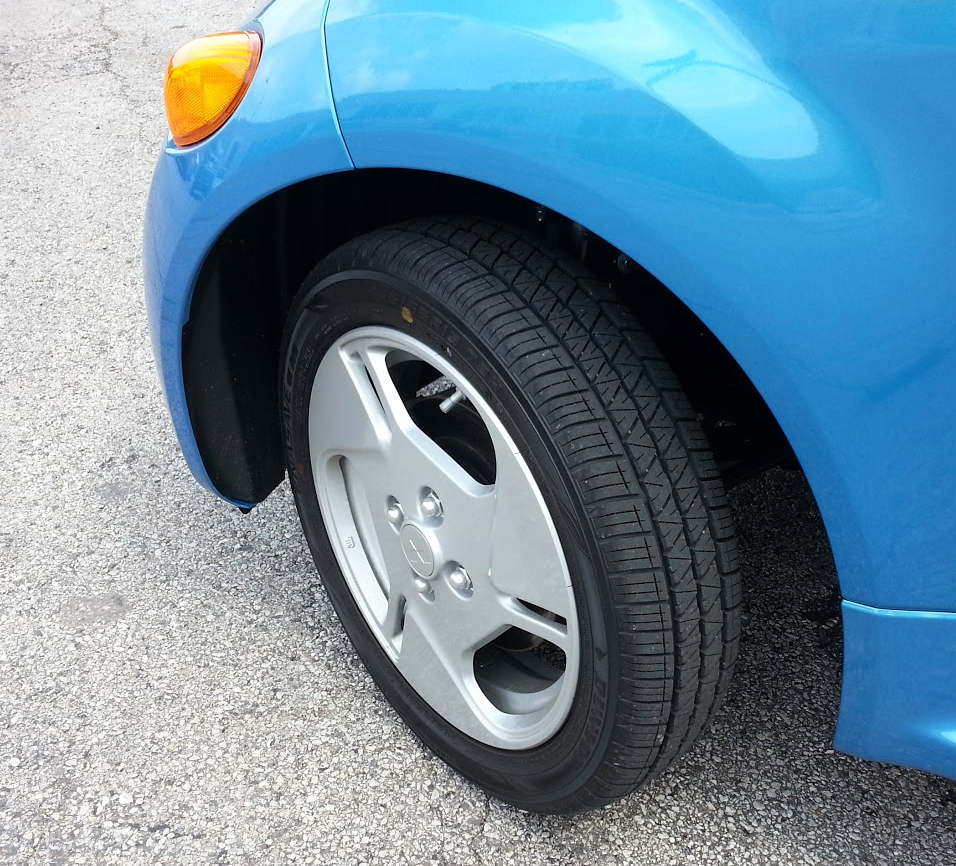 The cabin is a little narrow, so you'll sit pretty close to any fellow passengers. Most front-seaters ought to be able to find the leg room they want, but grown-up leg room in back is merely so-so. Benefits of the cubist body design are excellent head room and fine all-around visibility. Lift-over to the cargo hold is a little high. Cargo space is limited, but grows when the rear seats fold absolutely flat with the load floor.
Steering is light—55 percent of the car's weight is over the rear wheels—and the i-MiEV is highly maneuverable. Ride can be a little hoppy over bumps, and quiet between the thin body panels is not one of the vehicle's strengths.
The 2016 i-MiEV starts at $22,995, and with the $2000 navigation package and delivery, CG's test car came to $25,845. The same money buys the substantial, roomy 2015 Volkswagen Jetta with a fuel-stingy diesel engine that we tested. That VW didn't have navigation, but for what it did have at the price, I'd gladly read a map. Then you have to remember that the i-MiEV doesn't really cost $25,000 because it's eligible for a $7500 federal electric-car tax credit (and any further credits that may be offered by states or municipalities). Plus, the EPA projects that the electro-Mitsu will save its owner $1200 a year in fuel costs compared to the "average" new vehicle. Electric cars have higher base costs than similarly sized fossil-fuel-burners. The tiny, light, and fairly plain i-MiEV is the cheapest electric car in America—in the years when it's on sale—which opens the possibility of ownership to a few more electric-car advocates who'd buy one if they could afford it.
Just take it easy out there, huh?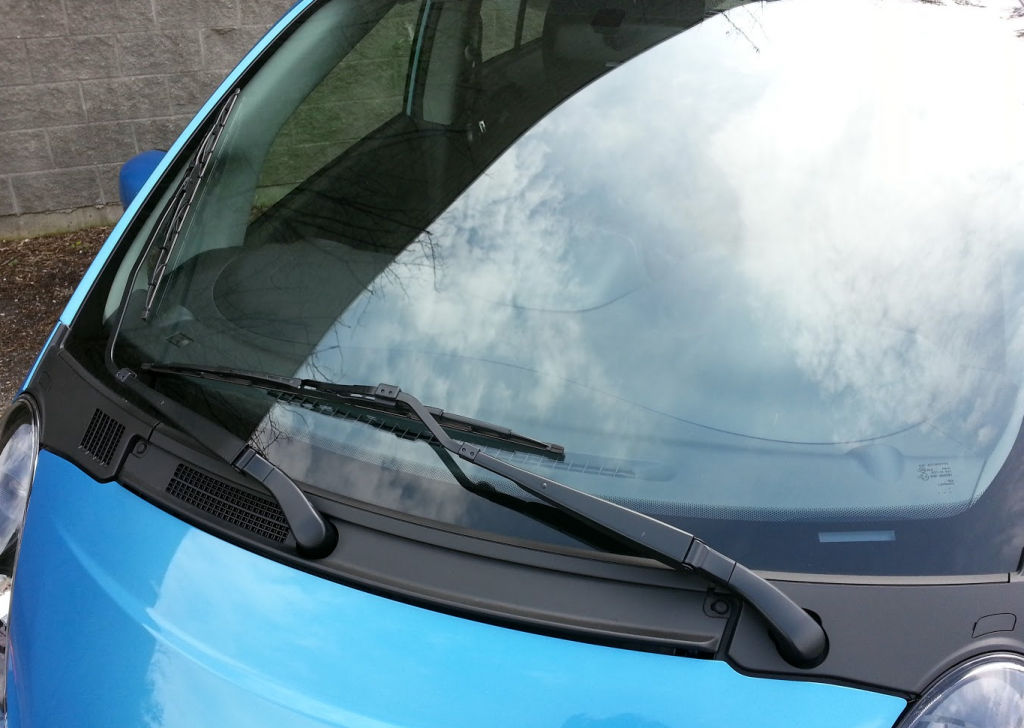 2016 Mitsubishi i-MiEV