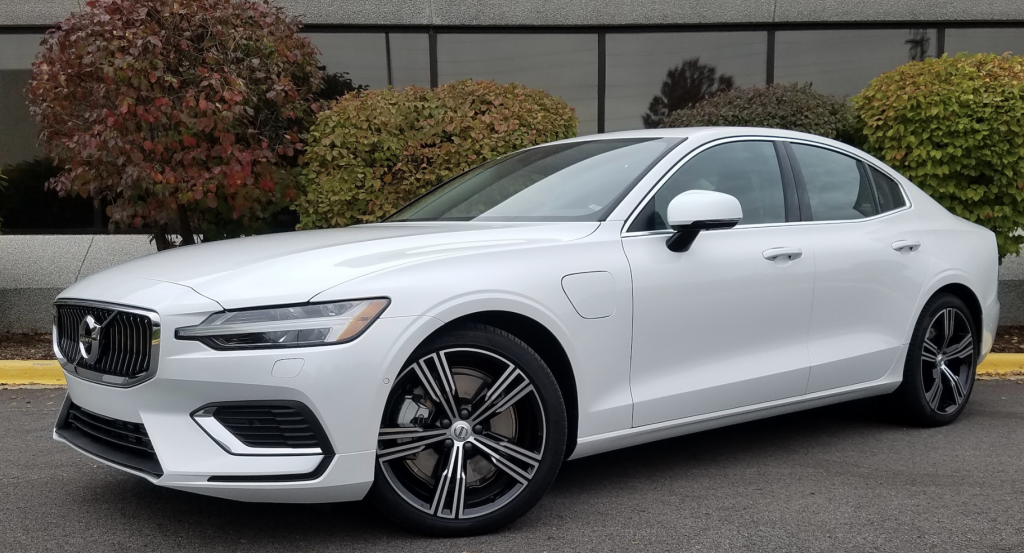 2020 Volvo S60 T8 Inscription
Class: Premium Midsize Car
Miles driven: 447
Fuel used: 11.7 gallons
CG Report Card
Room and Comfort
B
Power and Performance
B+
Fit and Finish
A-
Fuel Economy
A
Value
B
Report-card grades are derived from a consensus of test-driver evaluations. All grades are versus other vehicles in the same class. Value grade is for specific trim level evaluated, and may not reflect Consumer Guide's impressions of the entire model lineup.
Big & Tall Comfort
Big Guy
C
Tall Guy
C+
Big & Tall comfort ratings are for front seats only. "Big" rating based on male tester weighing approximately 350 pounds, "Tall" rating based on 6'6"-tall male tester.
Drivetrain
Engine Specs
400-hp 2.0-liter
Engine Type
Turbocharged, supercharged, 4-cyl
plug-in hybrid
Transmission
8-speed Automatic
Drive Wheels
AWD
Real-world fuel economy: 38.2 mpg
Driving mix: 30% city, 70% highway
EPA-estimated fuel economy: 69 MPGe combined
Fuel type: Premium gas required
Base price: $55,400 (not including $995 destination charge)
Options on test vehicle: Luxury Seating Package ($2200), Heated rear seats and steering wheel ($750), metallic paint ($645), Bowers and Wilkins sound system ($3200), Park Assist Pilot ($200), 19-inch Inscription alloy wheels ($800)
Price as tested: $64,190
Quick Hits
The great: Invigorating performance with potentially superb fuel economy, rear seat backs fold level with the cargo floor, distinctive luxury touches inside and out

The good: Available complement of comfort, safety, and technology features
The not so good: Complicated touchscreen interface
More S60 price and availability information
CG Says:
After testing the more common S60 T6 version of Volvo's midsize sedan, and then the decidedly more uncommon S60 T8 Polestar plug-in hybrid (a limited-edition effort by Volvo's performance arm), we finally got a shot at the mainstream plug-in model, the T8 — in this case, dressed in luxury Inscription trim.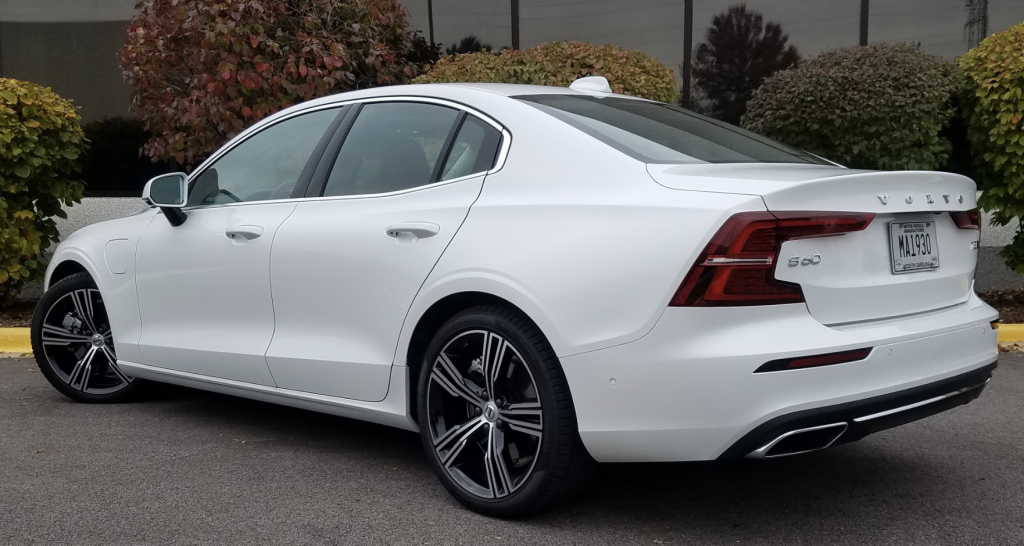 Jumping from the 316-horsepower all-wheel-drive S60 T6 Inscription to the 400-horsepower all-wheel-drive T8 plug-in costs a sobering $8000. But besides the added 84 horsepower, you also get a whopping 200 more lb-ft of torque (495 vs. 295) and the ability to run a modest ways on just electric power. How much this saves you in fuel costs varies significantly depending on your driving habits (primarily, how often you charge and how far you try to drive until the next one), but in our tests, we averaged 38.2 mpg in the T8 vs. 24.0 in the T6. Note that both the T6 and T8 require premium-grade gas.
Test Drive: 2017 Infiniti Q50 Red Sport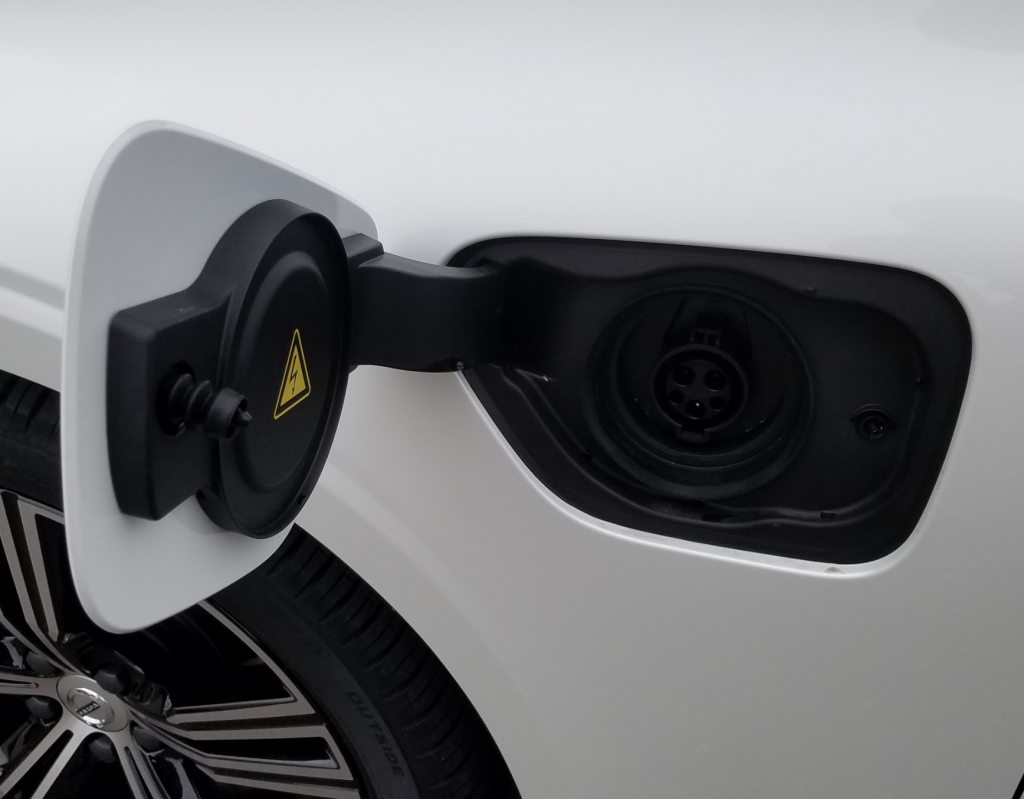 As might be expected by the power boost, the T8 is noticeably quicker … in fact, downright fast. While we didn't time it, we did time the similar T8 Polestar (which has just 15 more horsepower), and averaged 4.77 seconds in the 0-60 dash vs. Volvo's claim of 4.3. So we suspect this "regular" T8 should do 0-60 in less than five seconds, a strong showing for the class. (Though keep in mind the premium-midsize class includes some real hot-rod rivals such as the BMW M5 that have 600-horsepower turbo V8s — and $100,000 price tags — which is why the T8 just earns a "B+" for Power and Performance in our CG Report Card box.) The T8 powertrain also delivers very quick and strong kickdown response when the throttle is floored at speed, another plus.
Although the focus here is pretty clearly on performance over economy, the plug-in-hybrid hardware does improve both. After a full charge, we typically managed to cover about 20 miles of normal driving before the charge was depleted and the gas engine kicked in, after which the car just drove "normally." So if you cover less than 20 miles a day and recharge every night, you'll use virtually no gas at all. But most folks will probably see something closer to the excellent 38.2 mpg we averaged in a mix of normal commuting and long highway trips.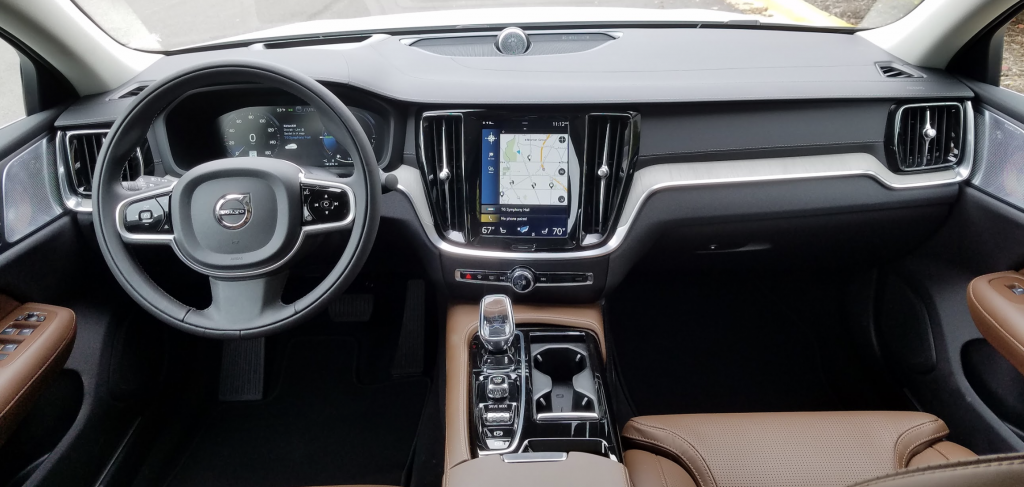 As our test occurred during cold weather, we noticed one odd problem that cropped up. For those first 20 miles after charging when we were running exclusively on electric power, there seemed to be little in the way of heat output; once the gas engine kicked in, it got warm. We searched through the "virtual" on-screen owners manual for a way to make it work, but after following the stated instructions … still nothing. This may have been an anomaly with our test car, as Volvo says the engine should have kicked on if more heat was called for, but it didn't.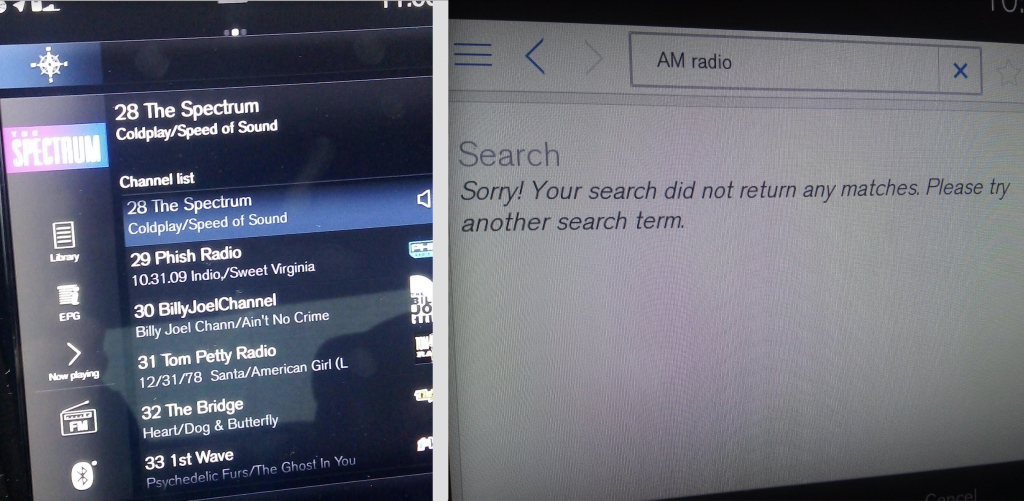 The on-screen owners manual wasn't much help in our search for why we couldn't find a way to get AM radio stations. We easily found the Satellite and FM bands, but we never did find even a reference to the AM band. We tried plugging "AM radio" into the owners-manual search field, but received a, "Sorry! Your search did not return any matches." Turns out the T8 doesn't have AM radio (!), though Volvo says it can be accessed through the TuneIn radio app. As with any owners manual, looking things up is often difficult if you don't know the proper verbiage (or more precisely, what the manufacturer thinks is the proper verbiage), but having to type in search terms can make the guessing game all that more frustrating.
Test Drive: 2018 Lexus GS 350 AWD
In other respects, the S60 T8 mirrored our impressions of the S60 T6 and S60 T8 Polestar driven earlier, so we invite you to read those reports for more details. But in brief: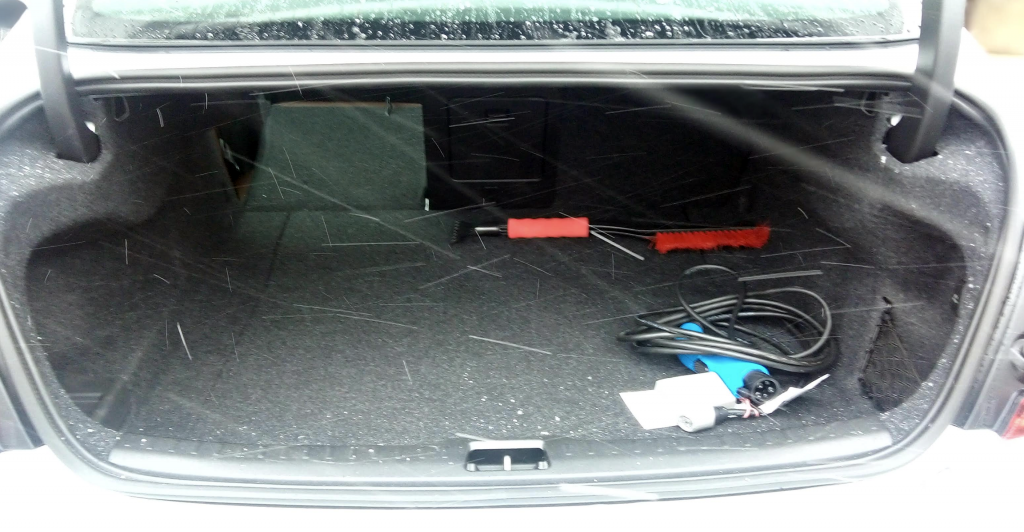 The releases for both rear seat backs are on the driver side rear seat — which could be handy or not, depending — but they fold level with the cargo floor, which is certainly handy and also rare in a sedan.
Trunklid hinges are of the sickle type that dip down into the load area (though they're covered to prevent cargo damage), and there's no underfloor storage.
A huge rear floor hump makes it tough for a center-seater to find foot space.
In satellite-radio mode, not only are six other stations displayed on the screen, but also what song each of them is playing — a great help when trying to decide whether to make a station switch or not. (Which, as you can probably tell, is an eternal question for me.)
As with all current Volvos, the infotainment controls are difficult to adjust — particularly when driving — as you have to swipe, pull-down, and tap your way through various screens to make what should be simple adjustments.
The 180-degree rearview camera is great when backing as it "sees" both ways down a parking-lot aisle. But while there's also a 360-degree camera system, accessing it requires multiple steps (see above), whereas in many vehicles, it's accessed through a simple press of a single button.
Certainly the S60 — in any form — has its quirks. But compared to other premium-midsize sedans, the T6 versions offer a lot for the money, at least if you can avoid loading them up with some of the more frivolous options offered. And if you look at the T8 in terms of its added performance and potentially significant fuel savings (which if used to its maximum, allows you to "fill up" in the comfort and convenience of your garage), it, too, could be considered somewhat of a bargain.
Check out the Consumer Guide Car Stuff Podcast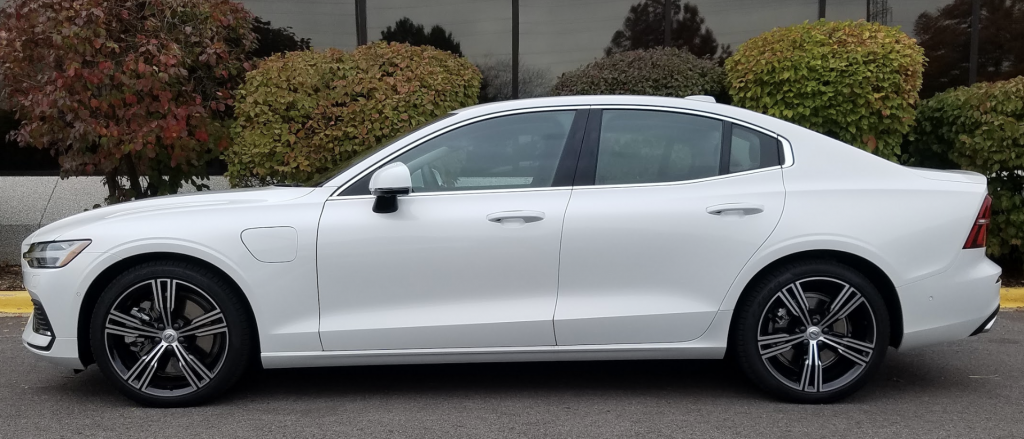 Check out our Premium Midsize Car Best Buys
2020 Volvo S60 T8