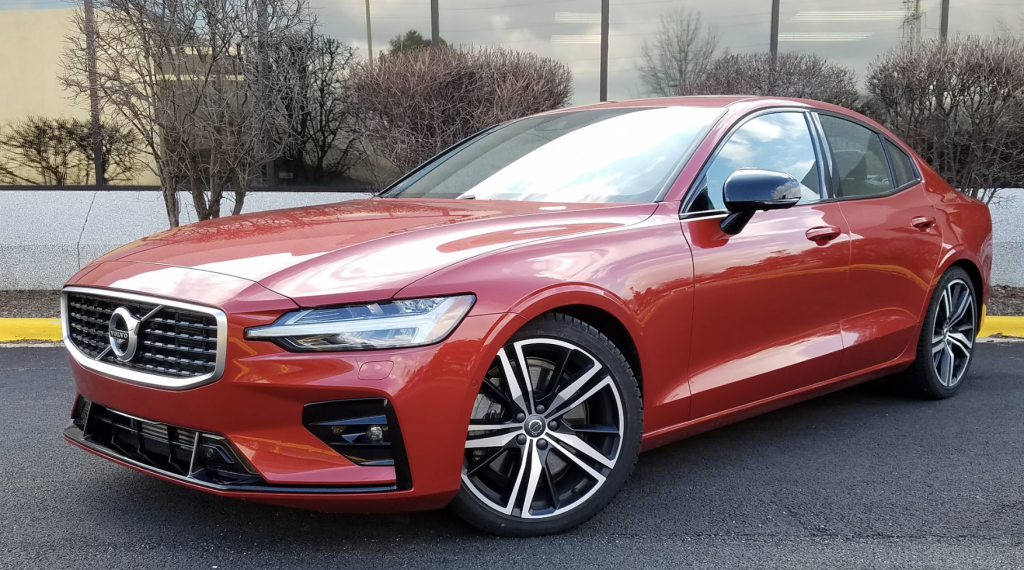 2019 Volvo S60 T6 R-Design
Class: Premium Midsize Car
Miles Driven: 245

Fuel Used: 10.2
Real-world fuel economy: 24.0

Driving mix: 40% city, 60% highway
EPA-estimated fuel economy: 21/32/25 (city/highway/combined)
Fuel type: Premium required

CG Report Card
Big & Tall comfort ratings are for front seats only. "Big" rating based on male tester weighing approximately 350 pounds, "Tall" rating based on 6'6"-tall male tester.
Room and Comfort
B
Power and Performance
B
Fit and Finish
A-
Fuel Economy
B
Value
B
Report-card grades are derived from a consensus of test-driver evaluations. All grades are versus other vehicles in the same class. Value grade is for specific trim level evaluated, and may not reflect Consumer Guide's impressions of the entire model lineup.
Big & Tall Comfort
Big Guy
C
Tall Guy
C+
Base price: $40,300 (not including $995 destination charge)

Options on test car: R-Design features ($6100), Advanced Package ($2500), heated rear seats and steering wheel ($750), metallic paint ($645), Bowers and Wilkins premium sound system ($3200), Park Assist Pilot ($200), 19-inch R-Design alloy wheels ($800)

Price as tested: $55,490
Quick Hits
The great: Driving dynamics, luxury touches

The good: Full complement of comfort, safety, and technology features

The not so good: Complicated touchscreen interface, ride composure on rough roads, so-so passenger room

More S60 price and availability information
CG Says:
Although standing out in the midsize segment as the "Sexy Swede" (actually, the only Swede), the Volvo S60 also stands out as being somewhat of a class contrarian.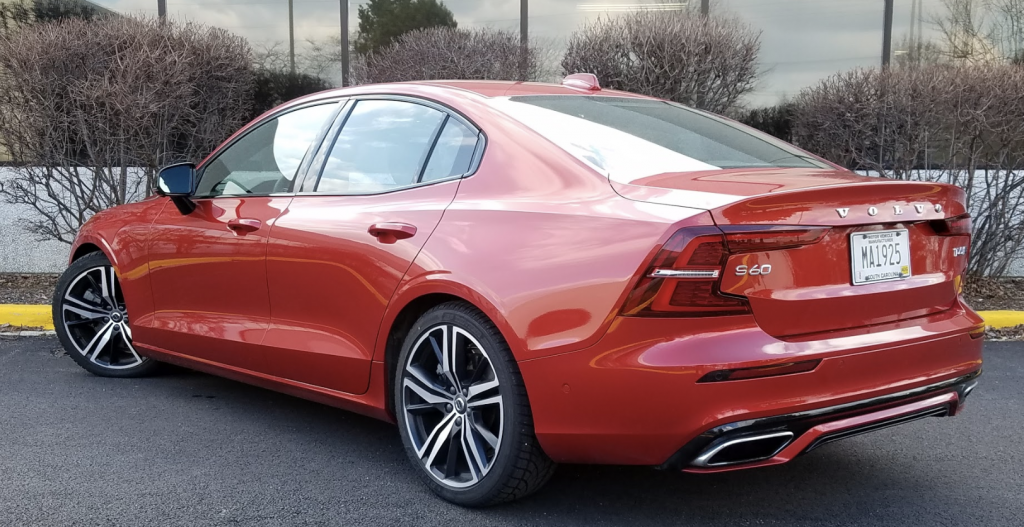 Whereas many rivals come standard with a 2.0-liter turbocharged 4-cylinder engine – as does the base Volvo S60 T5 – nearly all offer a V6 as an option. But the step-up option on the S60 T6 is … a 2.0-liter turbocharged and supercharged four – and above that, a plug-in hybrid (T8) with the same powertrain but with some added electric "boost."
But anyone who thinks a 2.0-liter four isn't enough engine for a premium midsize sedan hasn't driven the new Volvo S60 T6.
Actually, the T6's turbocharged and supercharged four isn't new. Introduced on some 2014 models (alongside a less potent "just turbocharged" one) as part of Volvo's Drive-E powertrain — which includes the transmission — it's rated at 316 horsepower, is mated to an 8-speed automatic, and comes standard with all-wheel drive. (The lower-priced T5's turbocharged engine makes 250 horsepower and comes only with front-wheel drive, while the T8 plug-in hybrid makes 400 or 415 horsepower and comes only with all-wheel drive.)
That combination provides perfectly adequate power for a car of this class and price, with the all-wheel drive ensuring it can be transferred to the pavement even when it's slick. Nail the gas from a stop, and the S60 T6 gets a good jump off the line, which isn't always the case with rival turbocharged 2.0-liter fours (probably thanks to the "instant power" added by the T6's supercharger). Likewise, hitting the gas at speed produces a similarly strong jump, thanks in part to quick kickdowns from the automatic transmission. We also like the Brake Hold function, which can be turned on to hold the brake on at stops so you don't have to. But the downside here is that the T6 requires premium-grade fuel, which few others in the segment do.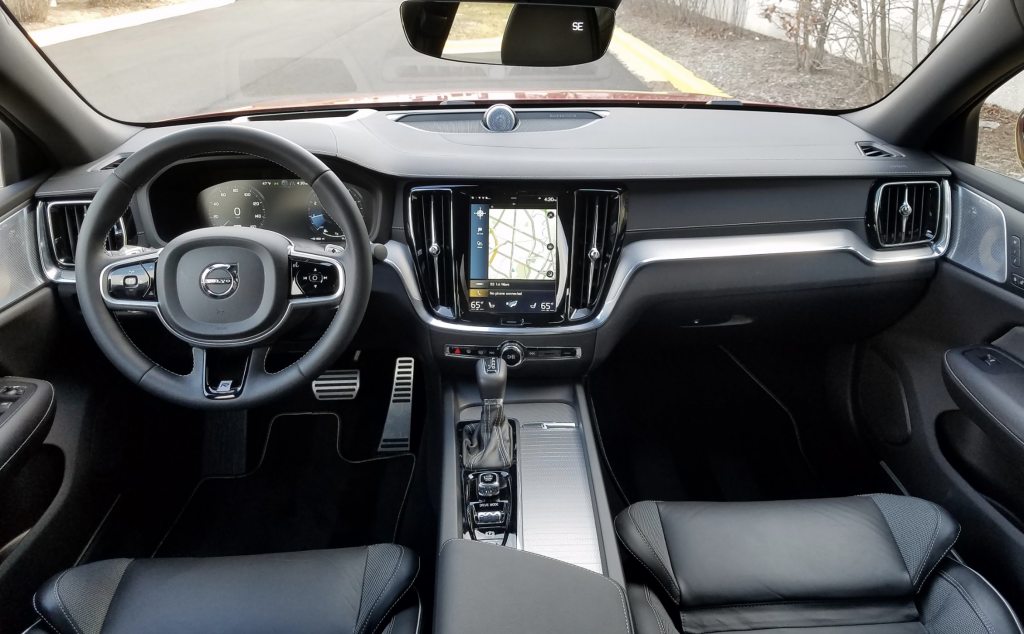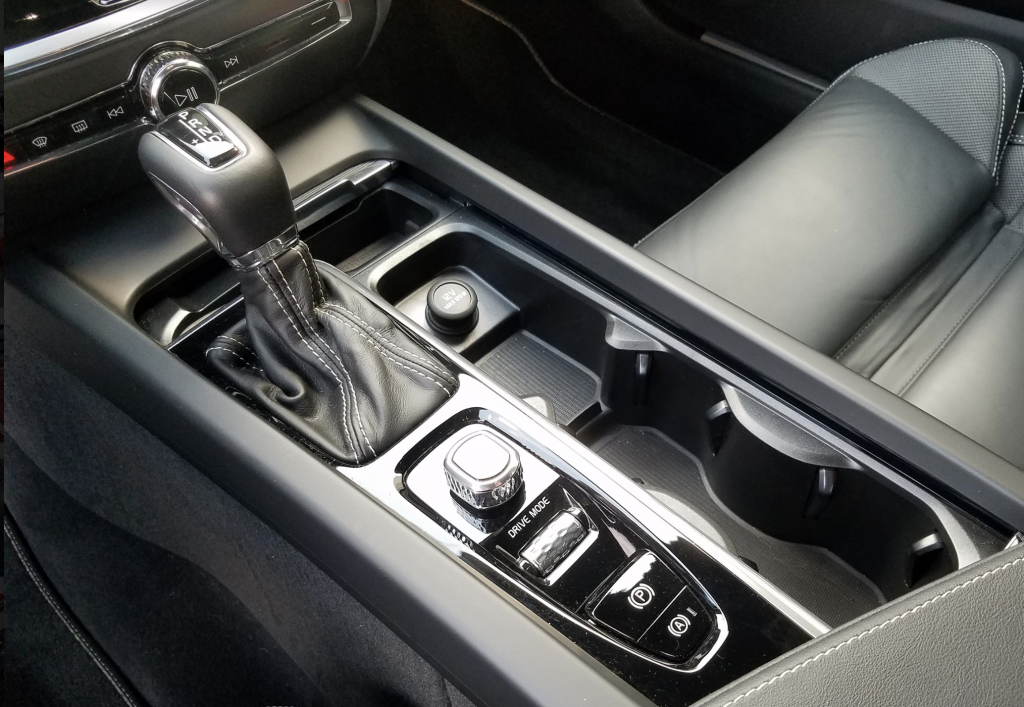 Another less endearing "class contrarian" trait is the Volvo's touchscreen infotainment interface. While premium vehicles in general seem to be burdened with overly complicated control layouts, the Volvo's is unlike any we've encountered. As we drive more Volvos, we're getting more used to their idiosyncrasies – of which there are many – but we still don't like the complexity involved. Too many things you want to do for the first time won't be intuitive, requiring either some experimenting or a tedious (and too often fruitless) search through the owners manual. Worse, that manual is not in the glovebox; it's a virtual one on the screen, which you probably won't find unless someone tells you it's there. And while once you get acclimated to oft-used functions and get everything set to your liking, things will be easier, they still often require more steps – and more concentration – than in most other cars … even premium ones.
Test Drive: 2019 Genesis G70 3.3T
As details about the entire S60 lineup were covered in our First Spin of the new-for-2019 model, we'll concentrate on impressions from our local test here.
One of those "impressions" has to do with ride quality — or lack of same. While previews usually take place in sunny states with pristine roads, Chicagoland doesn't enjoy such thoroughfares. In fact, roads here are sometimes so rough that they're known to eat alloy wheels for breakfast, and thus stand at perhaps the opposite end of the "smoothness" scale (just south of those in Detroit, which are perhaps the nation's worst). While the T6 comes standard with 18-inch wheels, our tester was fitted with optional 19s shod with lower-profile tires. Those shorter sidewalls limit the tire's "give" over bumps, and here in Chicago, it combined with a taut suspension to make for a rather firm ride. Handling, however, was sport-sedan nimble, so it's a trade-off whose value might be dependent on the roads you drive. While the standard wheel/tire combo might be softer, we can't say for sure.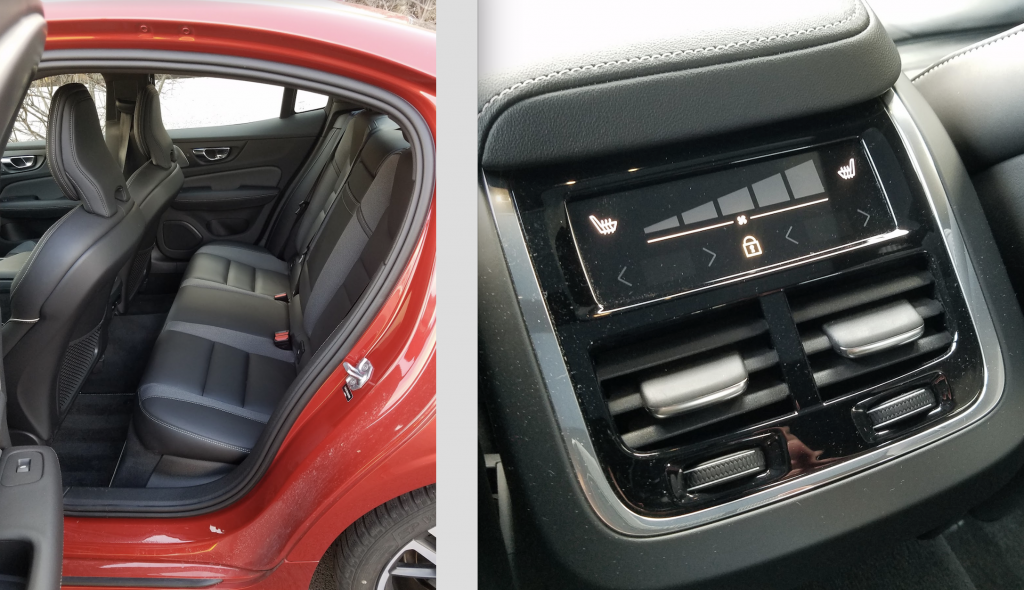 A couple of notes regarding visibility seem in order. While it's fairly good to the front and fair to the sides and rear, our test S60 offered the bonus of a wide-angle 180-degree rearview camera and 360-degree cameras. Yet pulling up the 360-degree and side views took multiple steps — a swipe of the touchscreen and button presses — to get to the view you want, whereas most vehicles just have a single button on the console or dash that's far easier to activate. And unfortunately, the sunvisors don't extend when swung to the side, leaving about four inches of the side window uncovered.
Cabin storage space is good but not great. There's a large glovebox but small console box (with two USB ports), with the "star" being a long, narrow covered console bin housing two cupholders and two small bins with a 12-volt plug, along with the usual map pockets with cupholders in the doors.
Front passenger space is not a strength, though comfort is good. Front headroom and legroom are limited for tall folks, and shorter drivers might wish the seat could be raised higher. And though the driver seat offers adjustable lumbar support and an extendable cushion, these settings have to be adjusted through an odd combination of knob twists and screen choices, whereas most vehicles just use simple seat-mounted controls.
Room is comparatively better in back, which offers 6-footer headroom and good legroom, though a huge floor hump intrudes on center-seater foot space. Our tester included heated seats, separate vents, and a 120-volt AC (household) outlet, but no USB ports. The smallish door openings hinder ingress and egress somewhat in both the front and rear seats.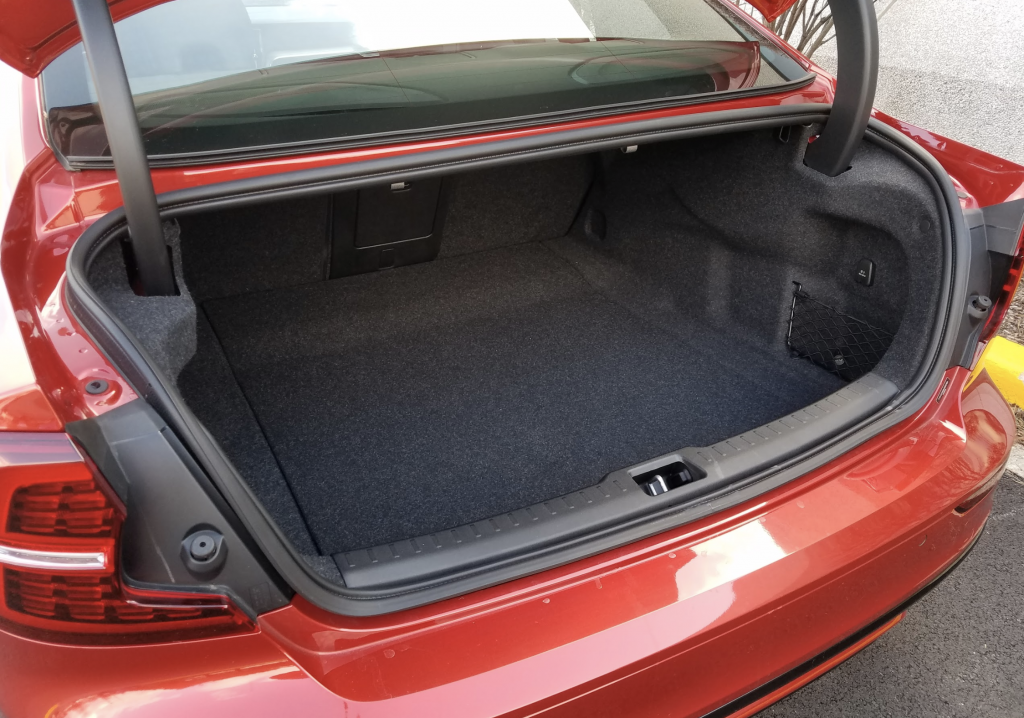 Cargo room and versatility are a mixed bag. There's no underfloor storage, but – unusual for a sedan – the rear seat backs fold to be nearly level with the load floor (there's a slight ramp), making it easier than in most to slide long items forward, and there's a handy 12-volt outlet. Oddly, releases for both seatbacks are on the driver side, so the passenger can't release the backs without walking around.
Test Drive: 2018 Kia Stinger GT
It sometimes seems as though Volvo's controls are designed by people who have never driven any other type of car and are thus a little fuzzy on what's normal practice. While a couple of its oddities amount to neutral tradeoffs and others a buyer will get used to over time, some just leave us scratching our heads. But the overall picture is that the S60 is a lot of car for the money, and especially for many value-oriented shoppers, the positives may far outweigh the negatives.

Check out our Premium Midsize Car Best Buys
Listen to the very entertaining Consumer Guide Car Stuff Podcast
 2019 Volvo S60 T6