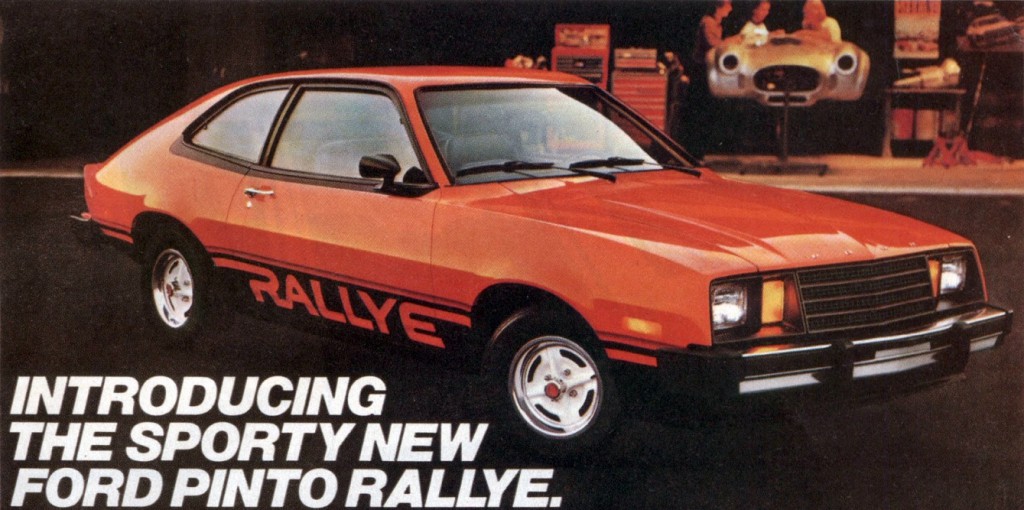 A popular piece of career advice is to dress for the job you want, not the one you have. So, if you're the associate assistant manager but you want to be the assistant manager, you probably want to show up for work in a tie and possibly a jacket, even (perhaps especially) if your peers aren't doing so.
Ford Pinto Rallye Pack
What parallels can we draw then between aspirational attire and aspirational commuting? Should the career-minded young lad, circa 1979, have additionally popped for a little more than basic transportation? If so, we have his car right here.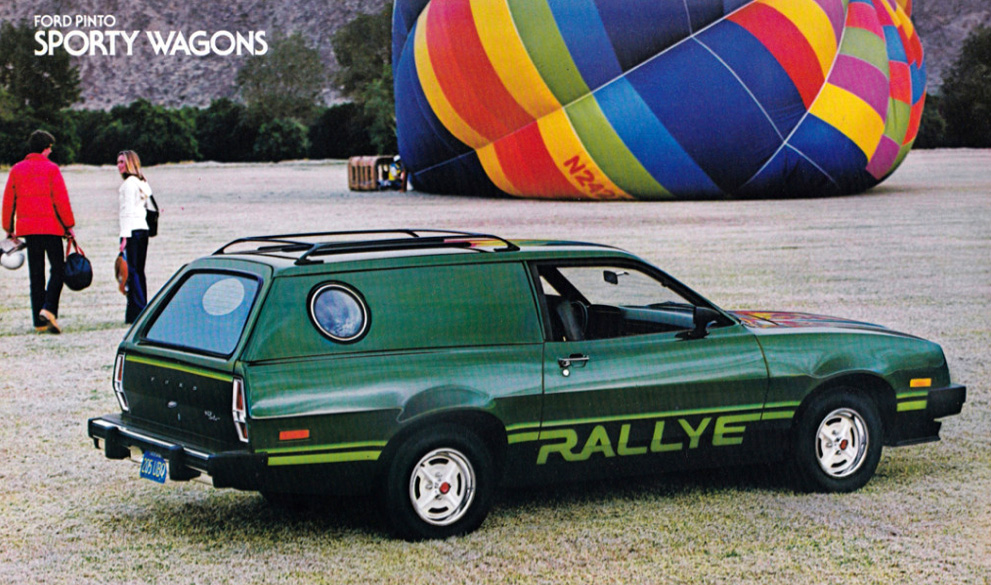 Transportation didn't get much more basic than the Ford Pinto, a car once described by someone very astute as, "The car that nobody liked that everybody owned." Though eclipsed technologically by some of the better Japanese imports, the '79 Pinto was, still affordable, reliable, and reasonably fuel-efficient. Overall, the little Ford was a good choice for the frugal minded, or the college grad just starting out in life.
Price of a 2013 Ford Pinto: $17,375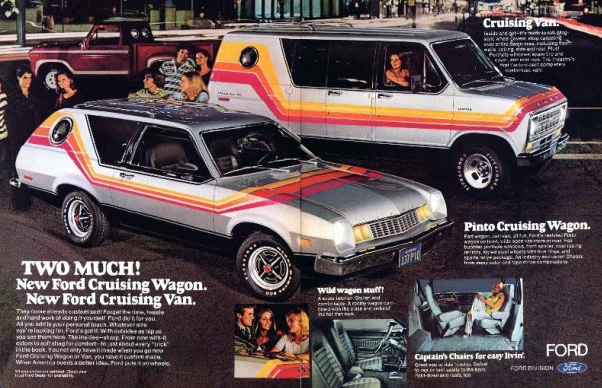 But what does the Pinto say about our young friend's aspirations? Sure, it says prudent and possibly even wise, but does it speak to energy, enthusiasm, or style? Perhaps not in base trim, but for a few more dollars, Ford had the expressive future executive covered.
New for 1979 and around for the Pinto's wrap-up year of 1980 was the Rallye Pack, an entirely cosmetic option group that spruced up the Pinto for a reasonable sum. A more comprehensive package than the Rallye option that preceded it, the Rallye Pack was available only on the 2-door hatchback "runabout" for 1979. The Rallye Pack included a blacked-out hood, taillight bezels, and grille, as well as "Rallye" rocker panel applique, unique steel wheels, and black-wall radial tires. Wagons joined the Rallye Pack fray for 1980 and added custom-van-style bubble windows in steel panels that replaced the rear-quarter glass.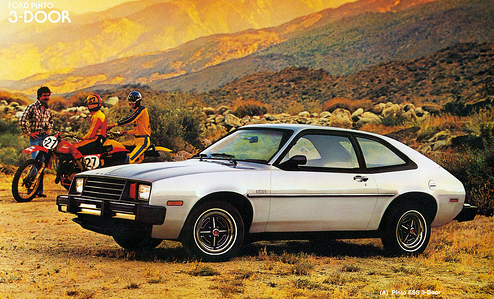 For 1980 the Rallye Pack set the upwardly mobile back $369 on runabouts and a headier $625 on wagons. Available for Pinto shoppers at the time was the more aggressively accented Cruising Package and the more subdued "European"-themed ESS option group, the latter of which might also have worked for our up-and-coming professional.
"McIntosh, Dolly Parton, and the Ford Pinto…"
Ford Pinto Rallye