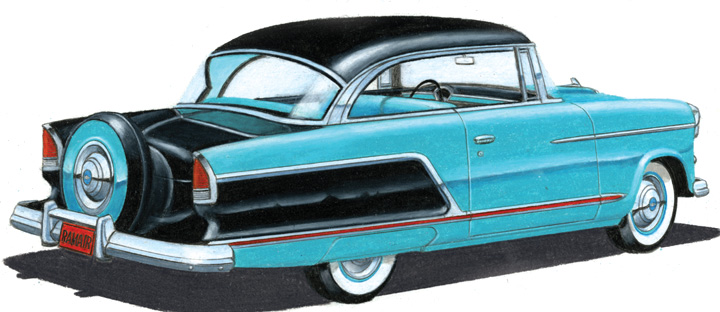 Note: Frank Peiler is the publisher emeritus of Consumer Guide Automotive. For more of Frank's "What If?" artwork, check out his blogs on the 1957 Mercury, 1957 Packard, Cord 810, and Lincoln Continental.
The 1955 Chevrolet had it all. It was all-new from bumper to bumper with a new frame, new V8 engine, and new body.
The body design was a complete departure from previous Chevys. The hood was low, and the fender line was window-sill high. With a wide panoramic windshield and Ferrari-like grille, it looked like it was designed as a show car for one of the General Motors Motoramas. Here it is in hardtop form . . .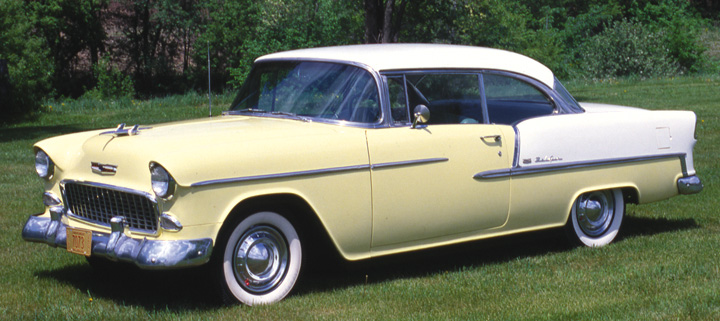 So what if American Motors, Chrysler, Ford, and Studebaker had applied Chevrolet design elements onto their 1955 bodies? Here is what I think they might have looked like . . .
What If…The 1947 Studebaker Wagon That Almost Was
1955 Chevrolet by AMC
I used AMC's Rambler as a basis for the RamAir. Hooded headlight bezels, parking lights, and a new grille finish off the front end. Reworked quarter panels with a new taillight/back-up light assembly complete the rear (see drawing above). Bel Air-like side trim accommodates the '50s two-tone paint scheme (above). The wraparound windshield is the biggest and probably the most expensive change to the old Nash body.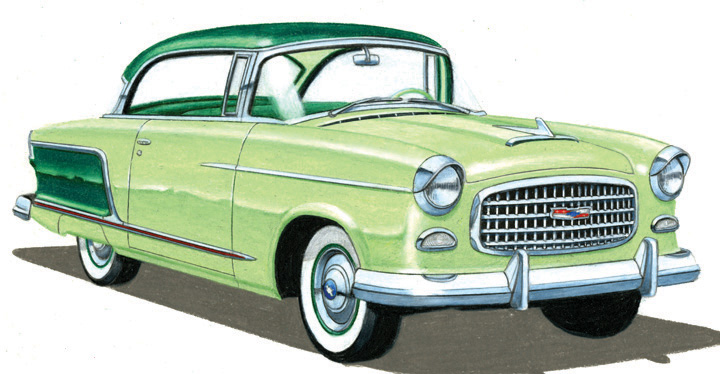 1955 Chevrolet by Chrysler
Changing a Plymouth into a Chevrolet was relatively easy; just a new grille, taillights, and trim. The graphics on the police-car version are similar to those used by a real Traffic Division that my father headed in 1953.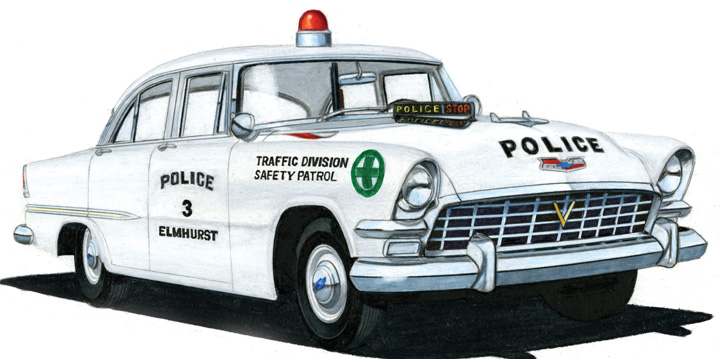 1955 Chevrolet by Ford
This creation was accomplished via a simple grille, trim, and taillight rework. The yellow-and-black car is Ford Fairlane based; the red-and-white car is a Crown Victoria revision.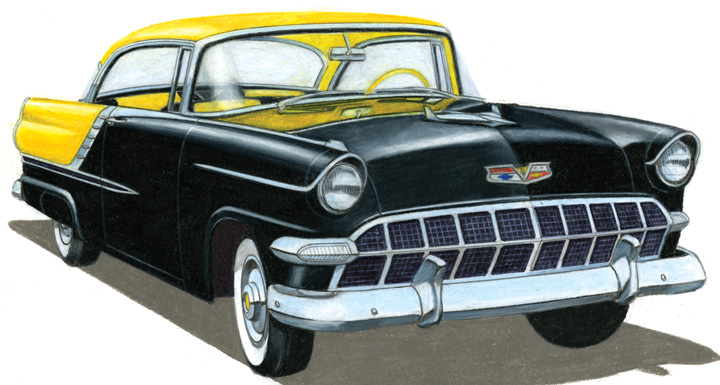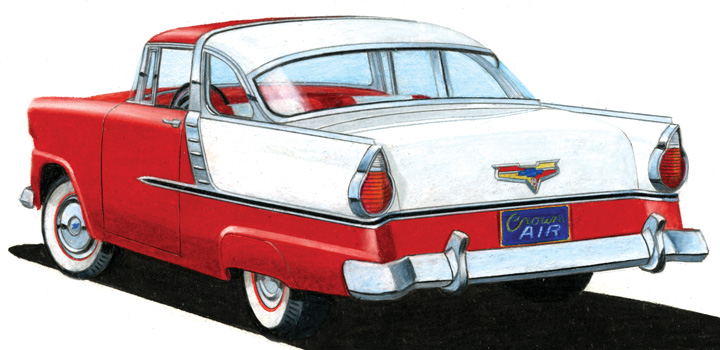 1955 Chevrolet by Studebaker-Packard
Again, just a new grille, trim, and taillights—plus a revised C-pillar—were all that was needed to make this Studelet. The colors? Awful—but pure '50s.